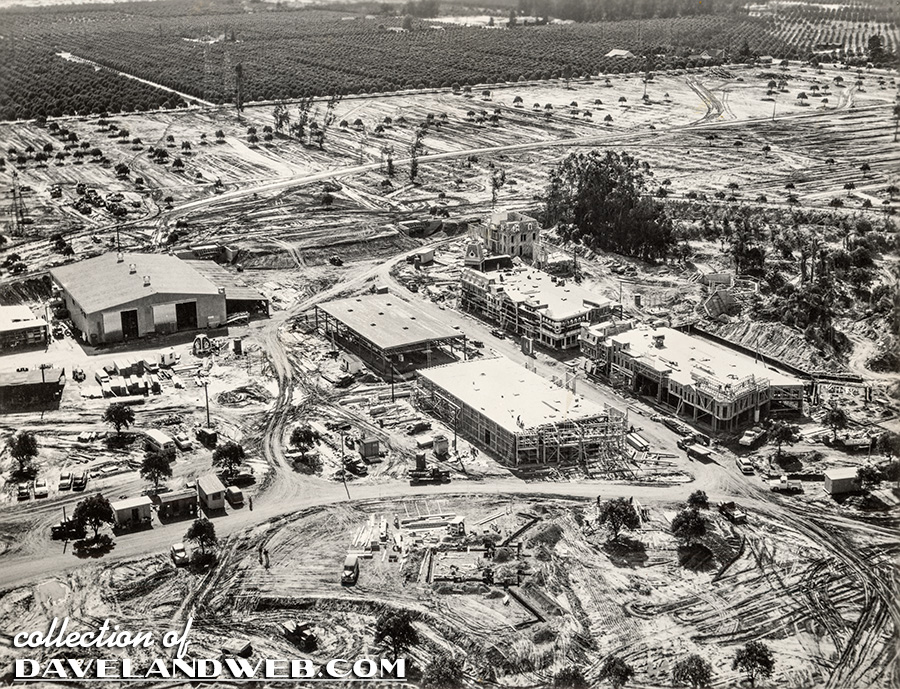 Here's an extremely early shot of Main Street under construction from 1955. No Train Station. No Plaza Inn. Not even an Opera House.
As we zoom in for detail shot #1, Plaza Inn is nothing but a foundation and mark in the dirt.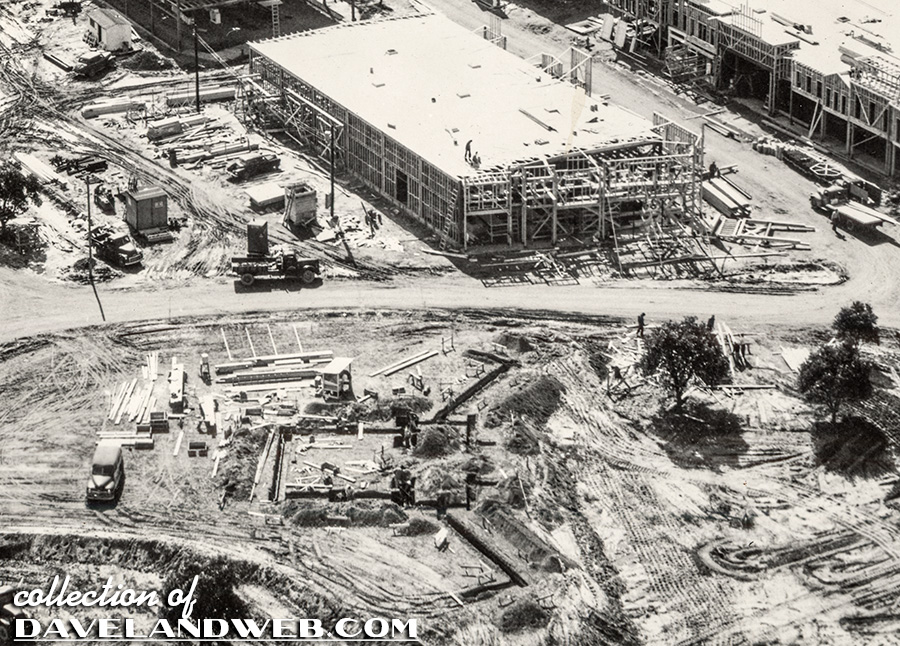 Back behind what will eventually be Coke Corner, you can see the future path of the Jungle Cruise as well as the soon-to-be rock formation of The Backside of Water. It always amazes me just how close to Main Street the Jungle Cruise is.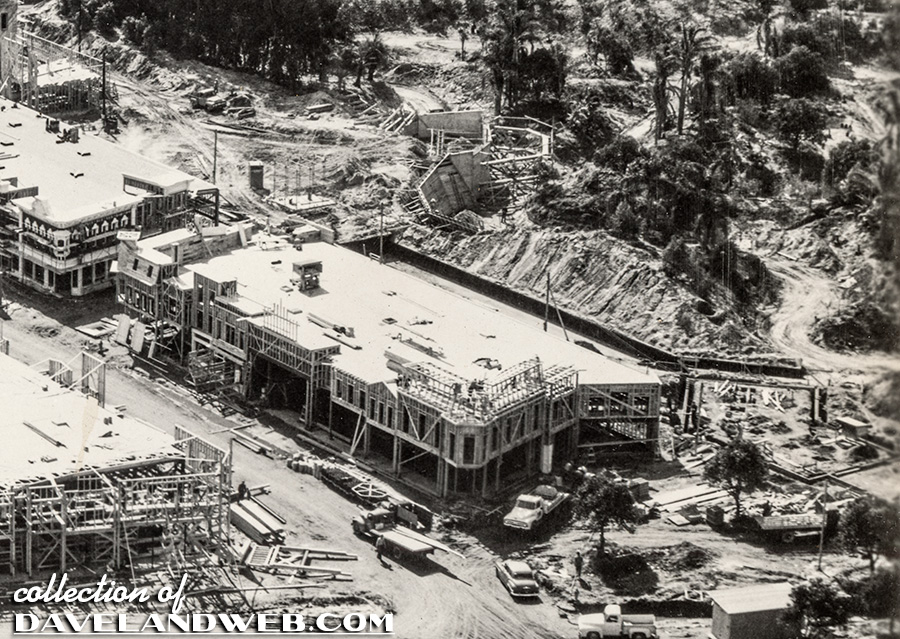 If you're waiting for the E.P. Ripley, you're going to be waiting quite awhile. On the left, note the structure being used as the lumberyard is the future location of the Opera House.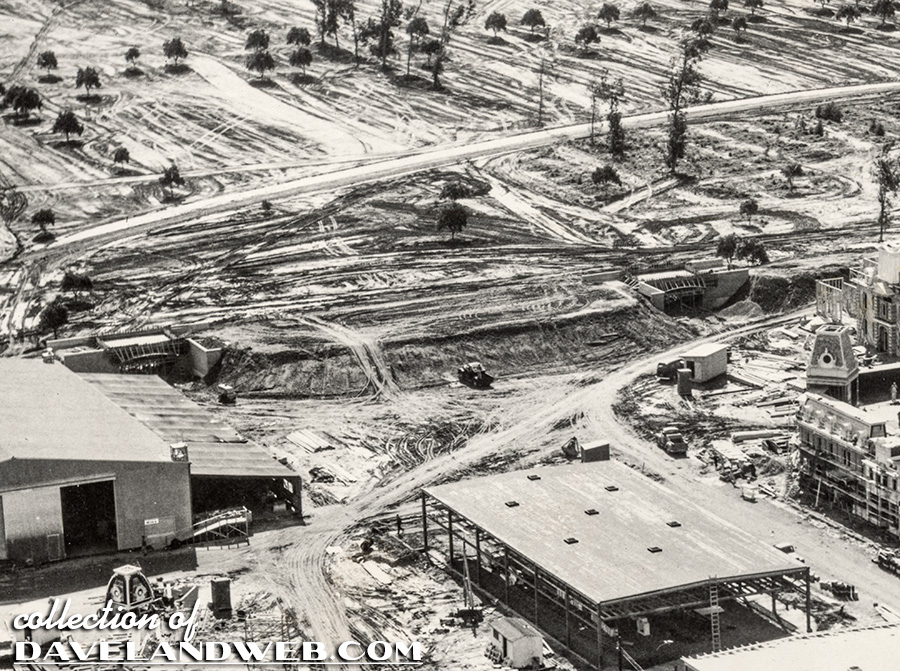 See more Disneyland Main Street, U.S.A. photos at
my website
.