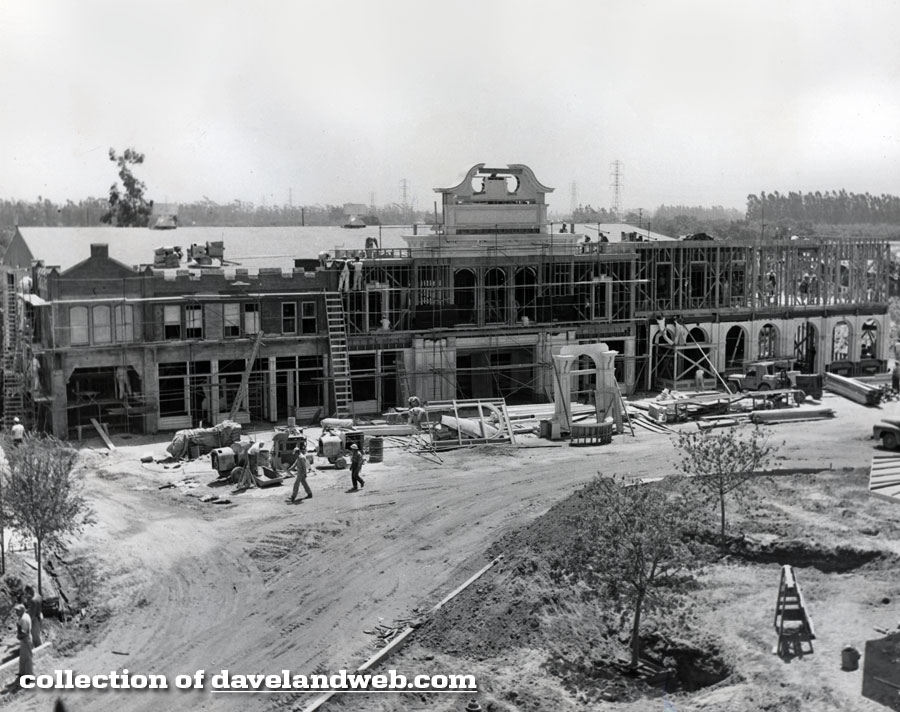 In today's construction post, you can see the evolution of Town Square. It really boggles my mind how close it is to opening day, and there is still so much to be accomplished. The Opera House is but a shell, and the interior was being used as a mill/lumberyard. Shot #2 is an aerial from May 14, 1955. The Bandstand is still sitting in Town Square, awaiting its last minute upheaval towards the Castle.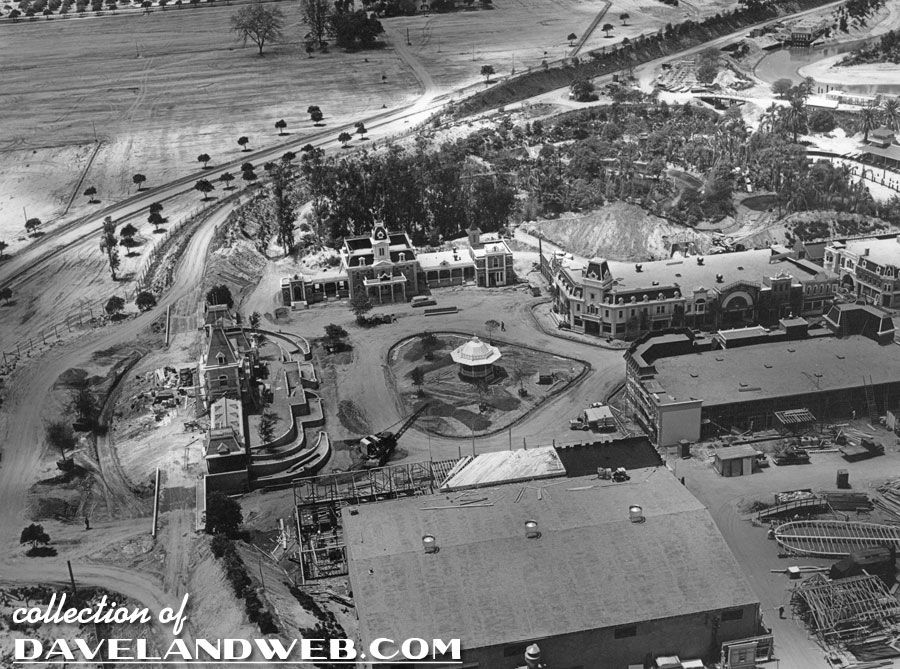 In this shot, the Bandstand has been moved and the track for the Horse-Drawn Streetcar have been put down.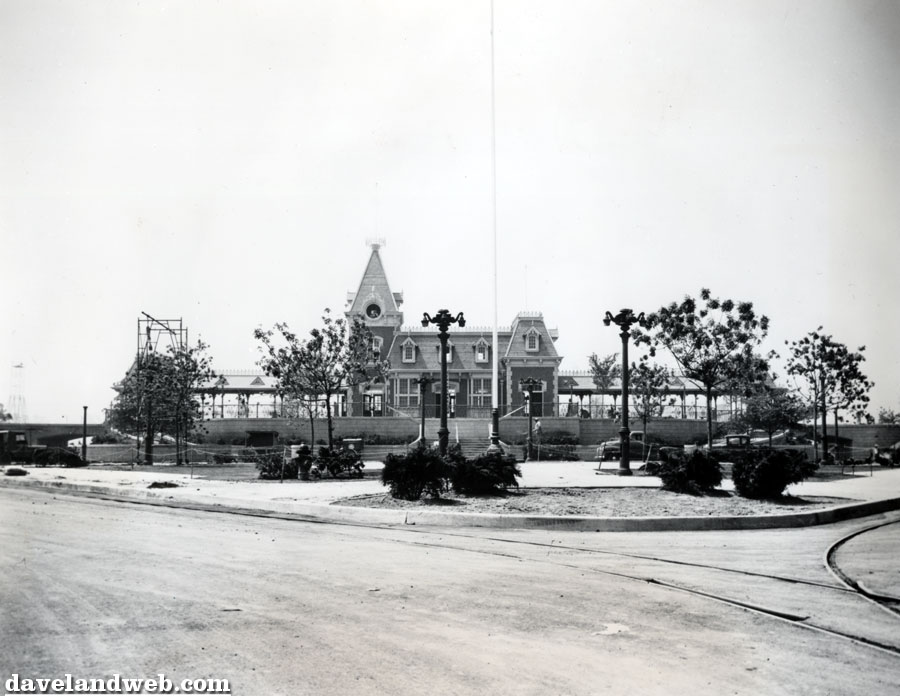 Here you can see the work being done on the track switcher for the Streetcar.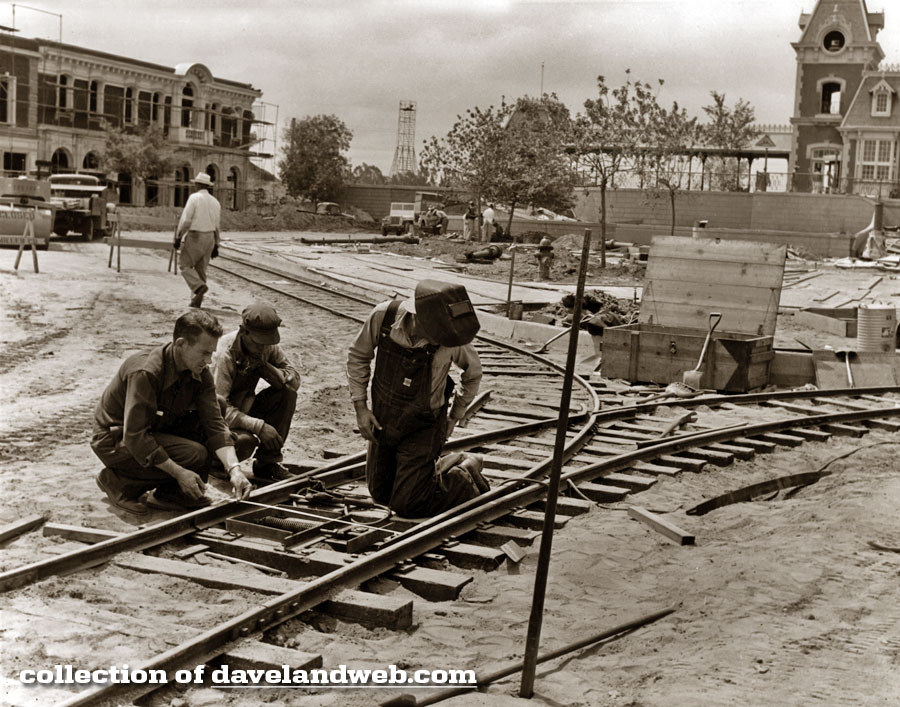 See more Disneyland Town Square photos at
my website
.