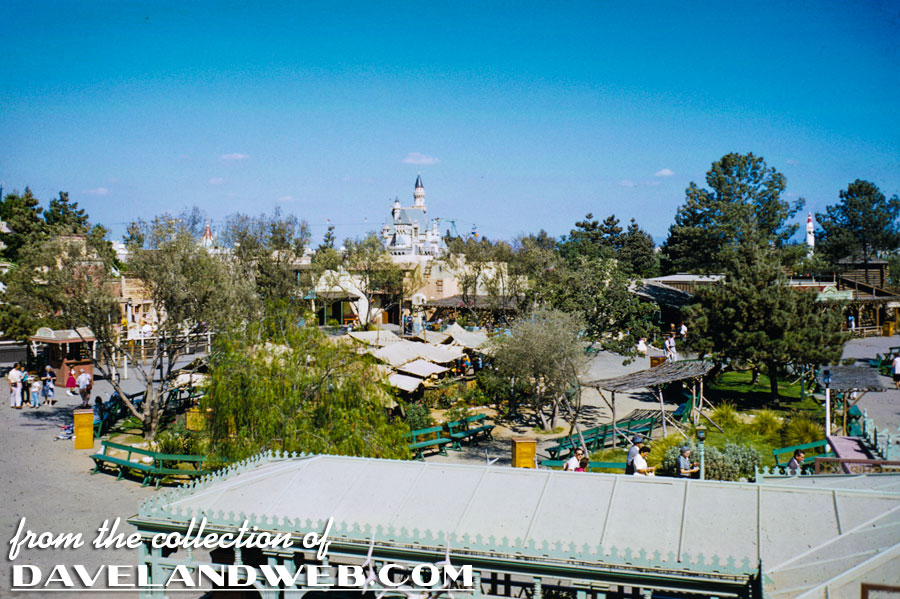 We're ALMOST done with Frontierland! First shot most likely taken from the Twain gives a view of Rainbow Ridge, Frontierland, The Castle, AND the Moonliner, all in one glorious shot!
Our photographer gets a little closer for this shot of the Mine Train Ride/Nature's Wonderland: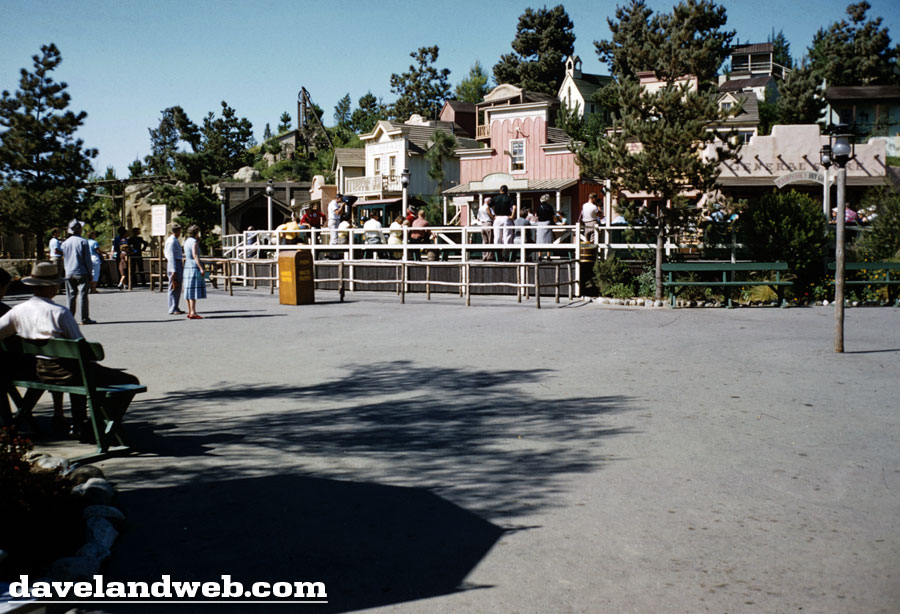 The guests are all heading to the Castle...and dig the fancy wheelchair with "DISNEY LAND" stenciled on it!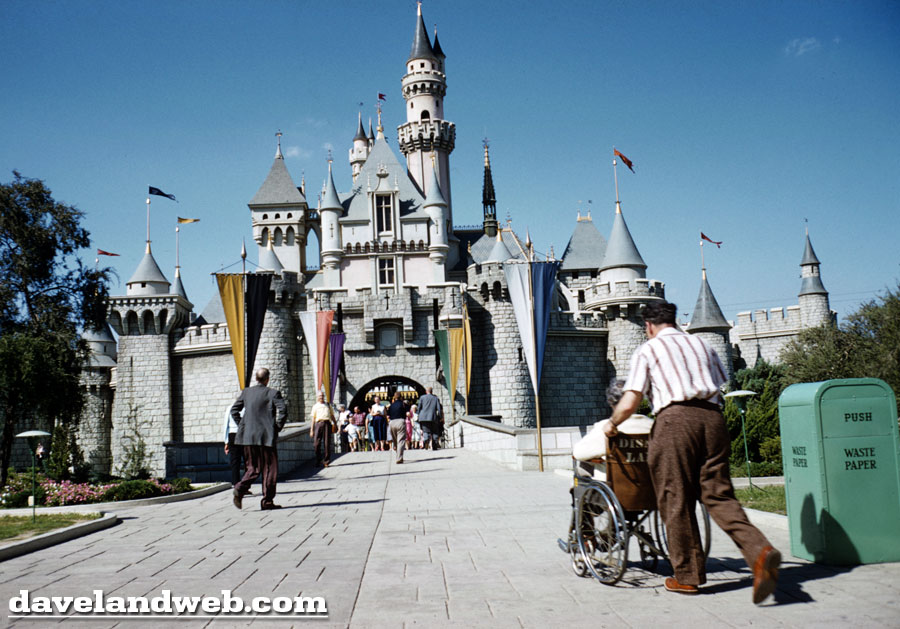 You'll have to come back tomorrow to see more Fantasyland. Until then, see more vintage & current Disneyland photos at
my regular website
.