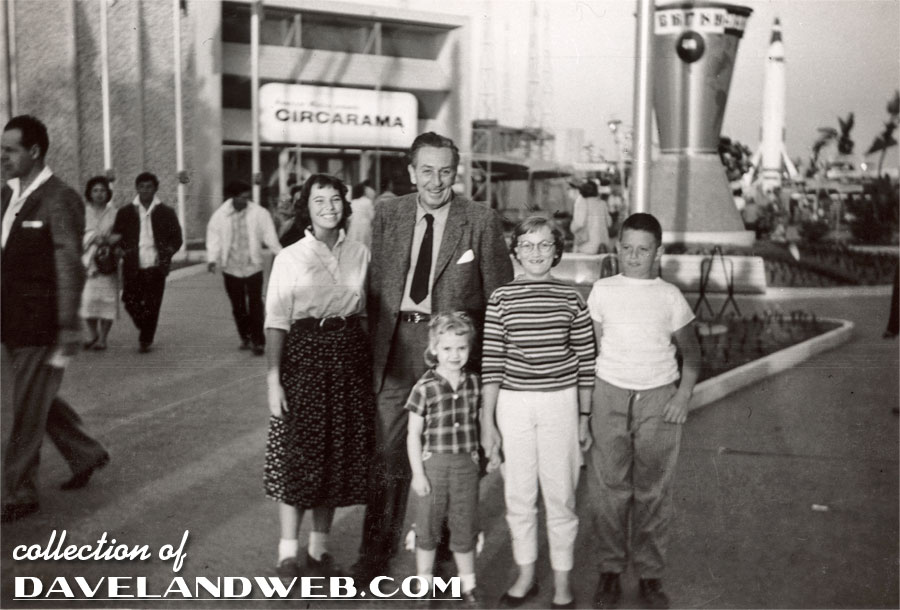 Not sure about the backstory on this shot, but it appears to be a few lucky guests at Disneyland who ran into Walt during a visit. The pic is hand dated March, 1955; since the park opened in July, not sure if this is a misnotation or some kind of soft opening. Either way, I think it's awesome to see Disneyland's creator happily posing with his guests.
Follow my updates on Twitter.
See more Disneyland/Walt Disney World photos on my regular
website
.