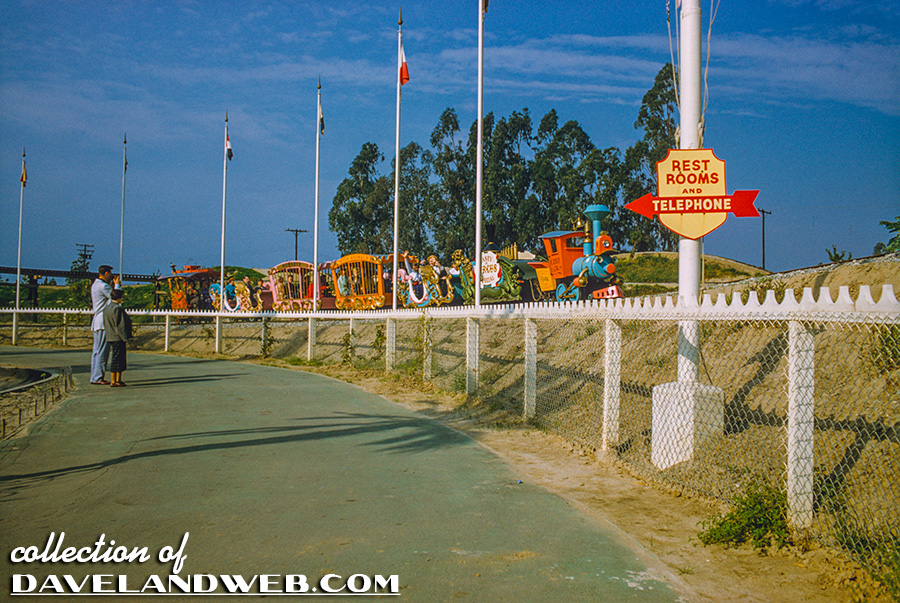 An early shot of the Casey Junior attraction. The surrounding area is so bare (and lacking of people) that it almost looks more like a Country Fair than Disneyland. I especially love the retro restroom sign.

You can check out more Disneyland Casey Junior photos on my main website.

Follow my Daveland updates on Twitter and view my most recent photos on Flickr & Instagram.