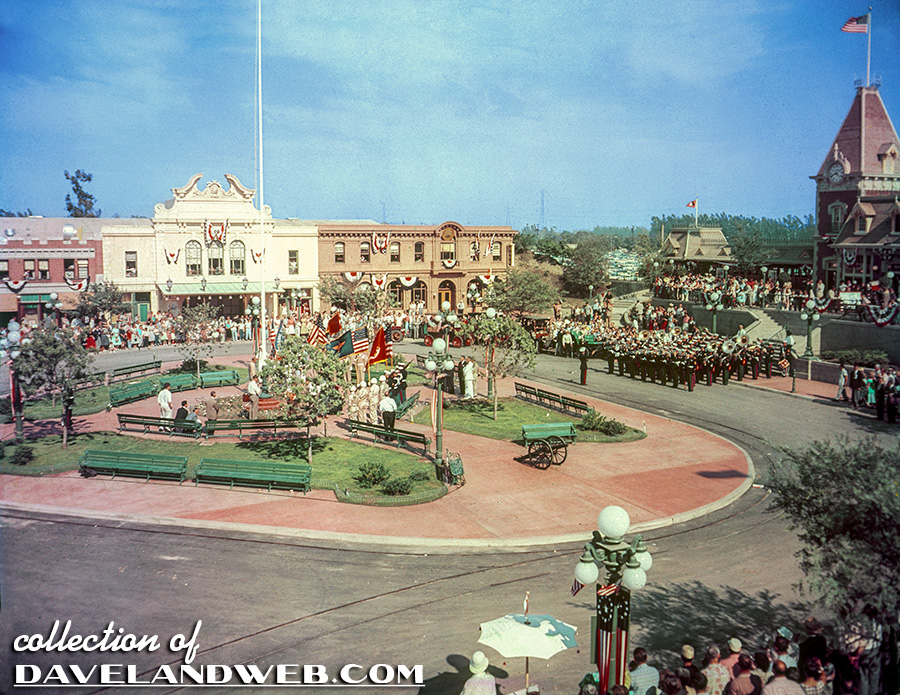 This shot, although a little faded, is a great overall view of the Town Square on opening day, 1955. Matterhorn confirmed it with a link to another site that shows the same ceremony from a different view. This one goes in the books as a PLEASANT ebay surprise. Thanks Matterhorn!
See more vintage & current Disneyland Town Square photos on my
Town Square web page.