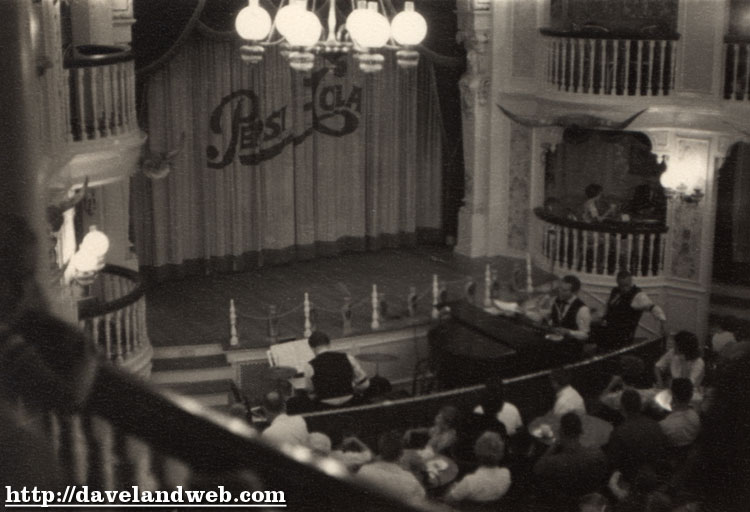 Last year was the first time I ever checked out a show at the Golden Horseshoe Saloon. What a cool interior, and although the show was a little hokey, I truly enjoyed it. I take my staff to Disneyland annually and was somewhat disappointed that the students who work for me were totally unenamored with the charms of this homespun entertainment. This particular photo of Wally Boag is from September, 1963. It's not fantastic quality, but I thought I'd include it anyway since I rarely see photos from inside the Saloon.
You can check out more Golden Horseshoe photos on my regular
website
.
Follow my Daveland updates on
Twitter
and view my most recent photos on
Flickr
&
Instagram
.