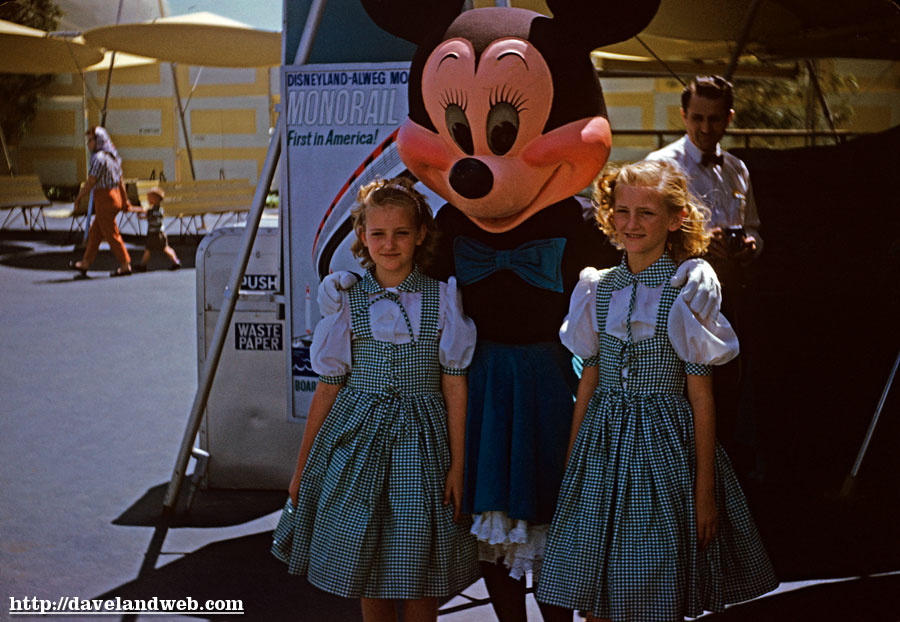 This one is for the Major who prefers Minnie before her "nose job"; frankly, I think she looks a little scary in this shot from 1960. This shot taken near the Rocket to the Moon attraction.
See more vintage & current Disneyland Minnie Mouse photos on my
Disneyland character web page.