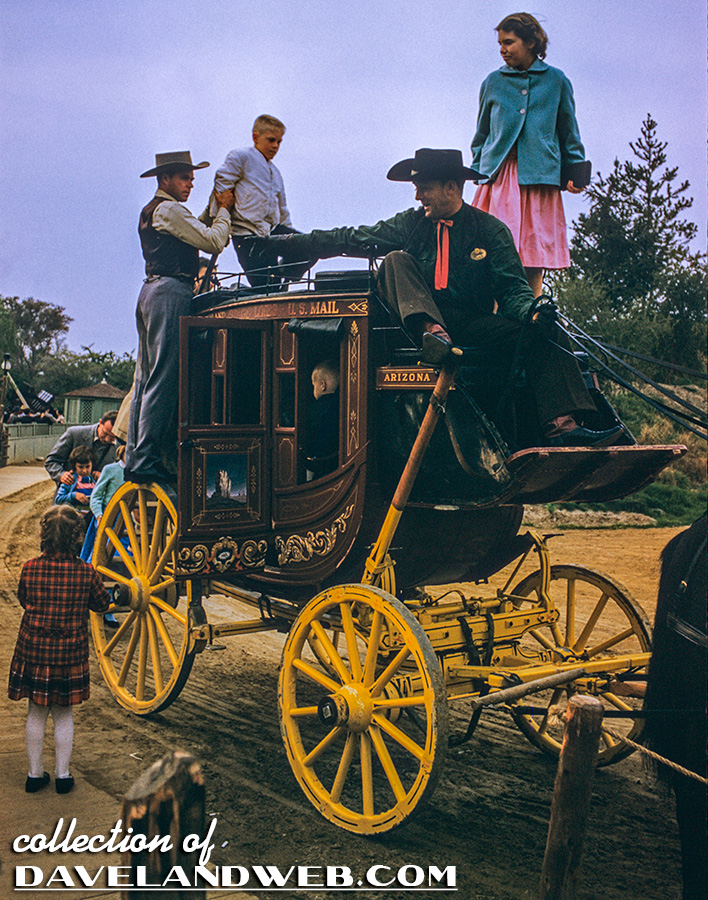 This is an early morning shot from December 26, 1955 of the shortlived Stagecoach. According to Disneyland Tour Guides, this ride got the axe due to unreliable and skittish horses who freaked out over the snakes. Apparently, even bribery with carrots didn't work to get the horses to cooperate. Experts: feel free to confirm or deny this one!
See more vintage & current Disneyland Frontierland photos on my
Frontierland web pages.
Follow my Daveland updates on
Twitter
and view my most recent photos on
Flickr
.