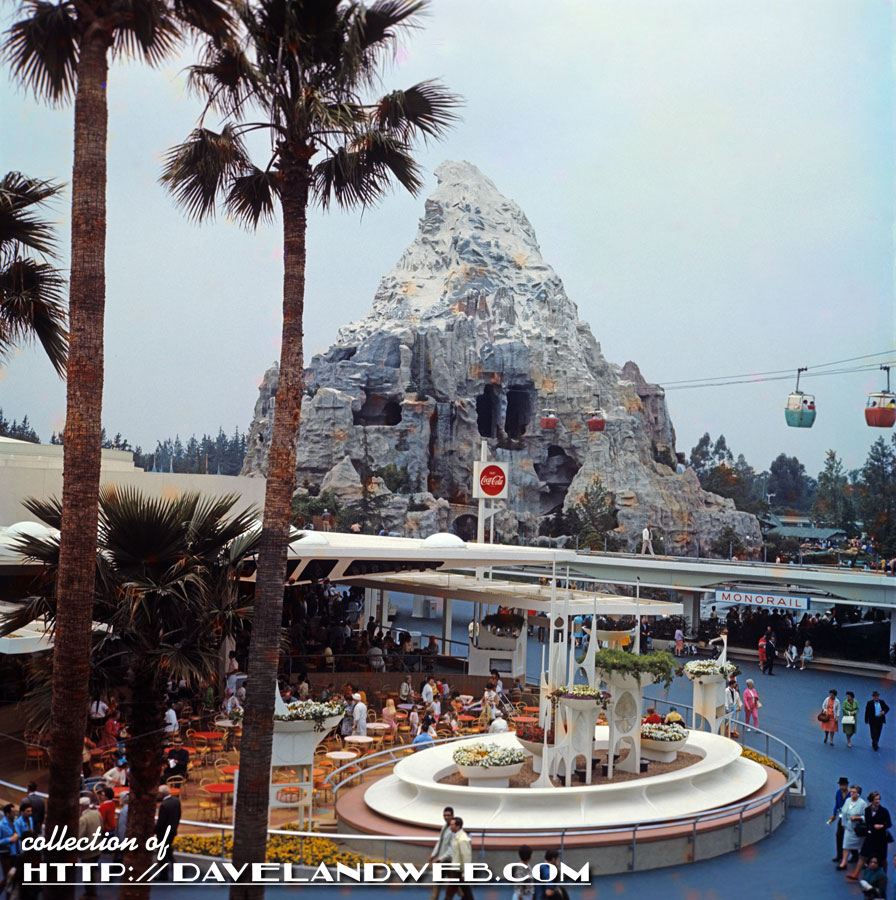 Tomorrowland in all its colorful glory, including the very space-age looking stage and the skyway (I miss it too, Matterhorn). Where else could you get great skyway shots of the park? A detailed view of the Rolly Crump designed stage area:
See more vintage & current Disneyland Tomorrowland photos on my
Tomorrowland web pages.