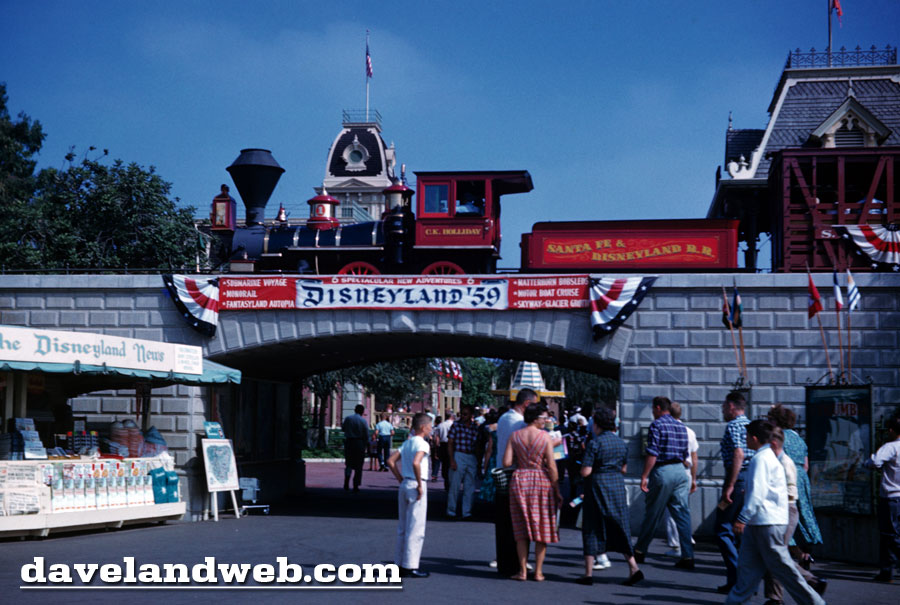 Here's a shot of the C.K. Holliday at the Main Street Station, September, 1959, with a banner below heralding all the new rides for 1959: Submarine Voyage, Monorail, Autopia, Matterhorn, Motor Boat Cruise, and the Skyway. 4 out of 6 of these rides are still at the park today. Notice the now extinct ticket/info booth just on the other side of the entrance.
See more vintage & current Disneyland Railroad photos on my
Disneyland Railroad web page
.