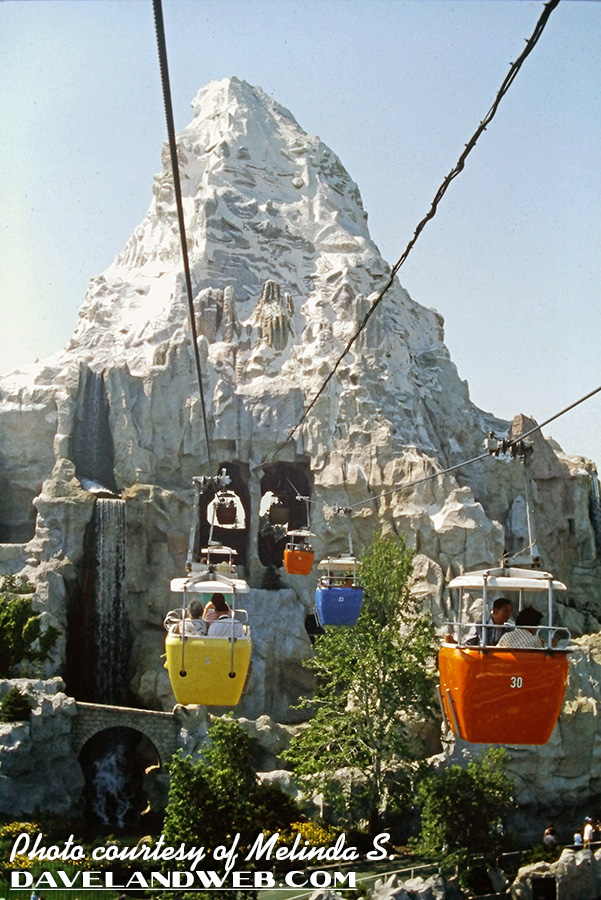 It's the Grand Finale today for Melinda's 1980 25th Anniversary Trip to Disneyland! Our first image shows the Skyway buckets, floating towards the Matterhorn on the Tomorrowland side. By this stage of the game, the buckets had already changed from the round shape to a square design. In case you wonder what the OTHER side of the Matterhorn looked like, here's a December 1980 image from my collection: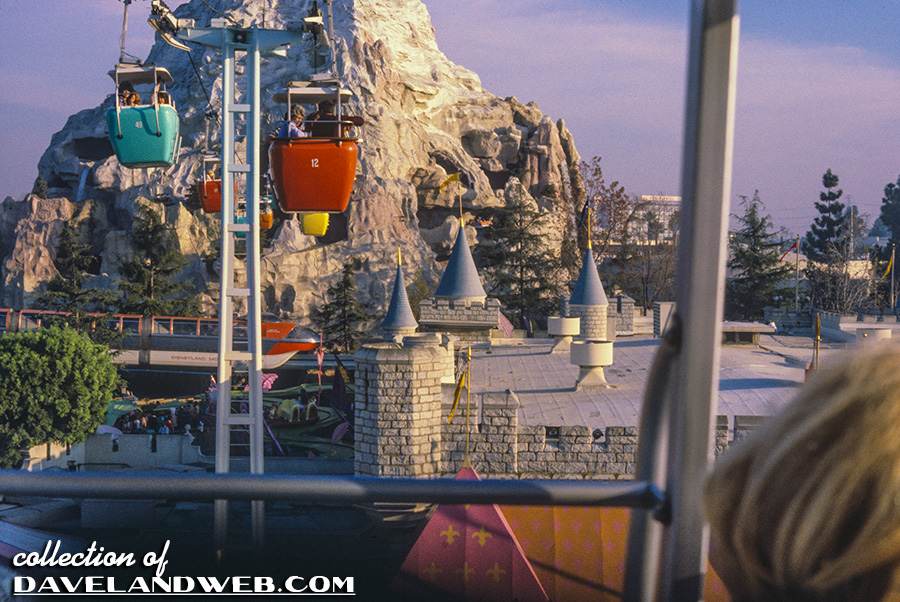 Zooming in for a detailed look…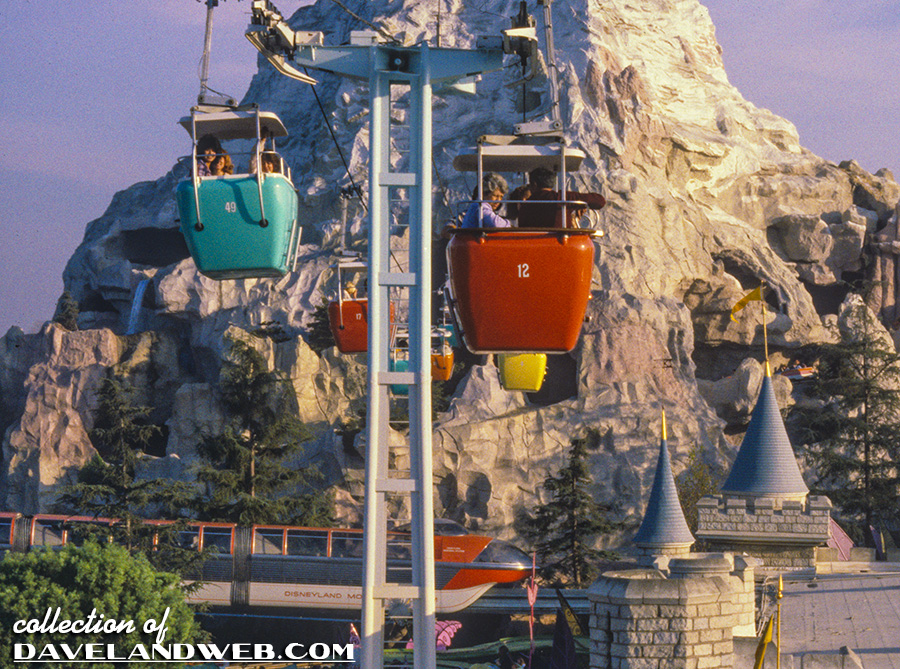 …made me notice the trio of Farrah hairdos in bucket #49!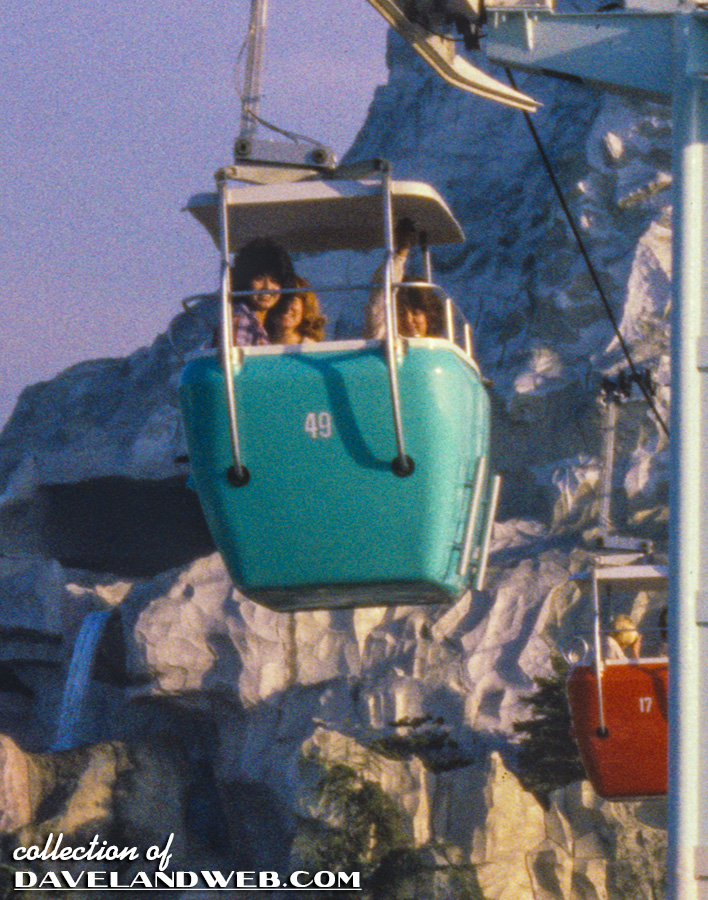 This detailed shot shows the Grand Hotel, which once stood at 7 West Freedman Way. Considered a first class, high-rise hotel just across the street from Disneyland, it contained 242 guest rooms. Each room had balconies and coffee makers. Now it's a part of Anaheim history, having been torn down and replaced by the Pumbaa Parking Lot.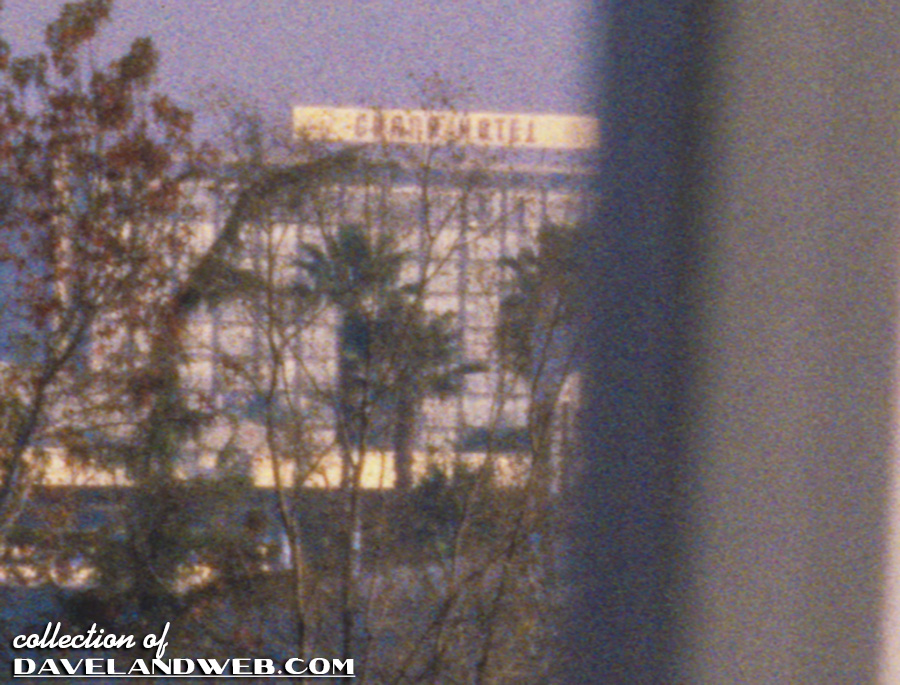 Melinda has these memories of where her family stayed during their trip:
My mom doesn't remember where we stayed while in the area, it certainly wouldn't have been at the Disneyland Hotel as we didn't have a lot of money. I have a picture of us sitting outside a place with German timber and plaster styling and a barrel sign hanging from the roofline, but I can't make out what it says.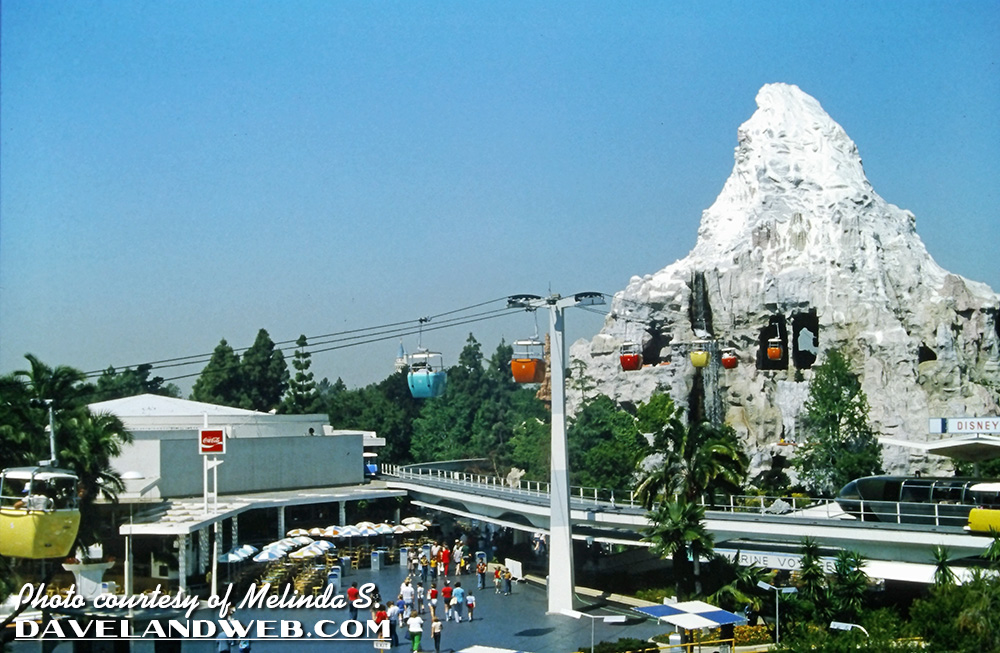 The next two images from Melinda show some wonderful views of Tomorrowland, including the Monorail and the Peoplemover. From Melinda:
The Monorail made a big impression on me, how smooth and quiet it was and I loved the view from up high of everything. I still love riding the monorail at Disney World — it's not a trip to Disney without a ride on the Monorail!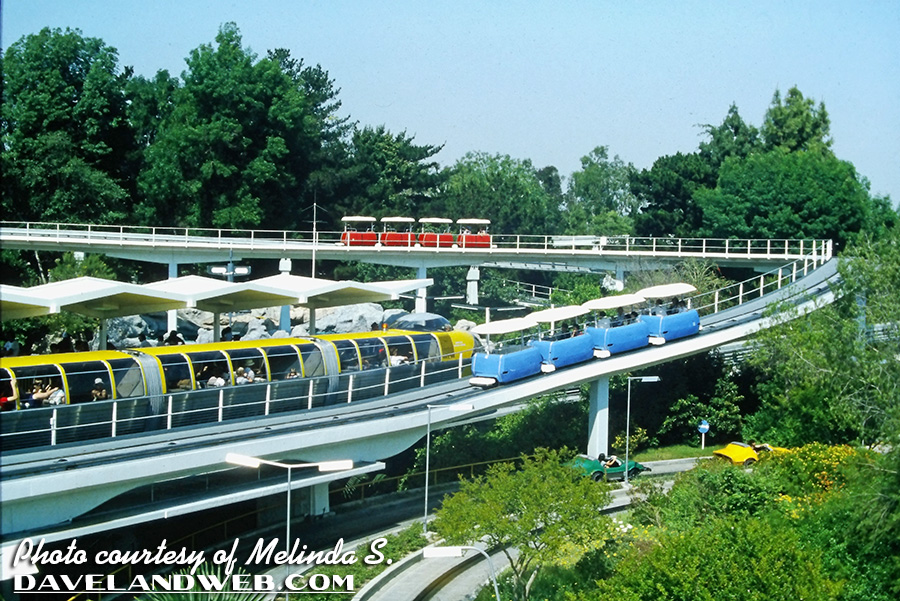 Melinda and her sister didn't get to ride the Subs; they were still under refurbishment: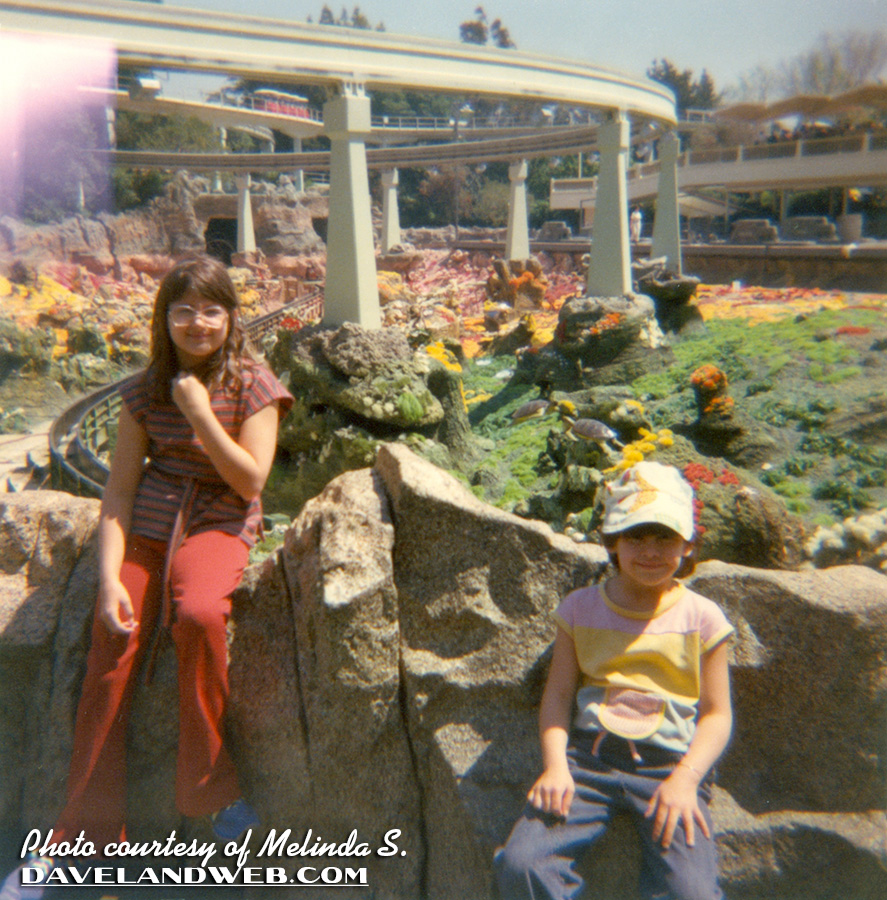 Three images from the Bill H. collection show the refurbishment: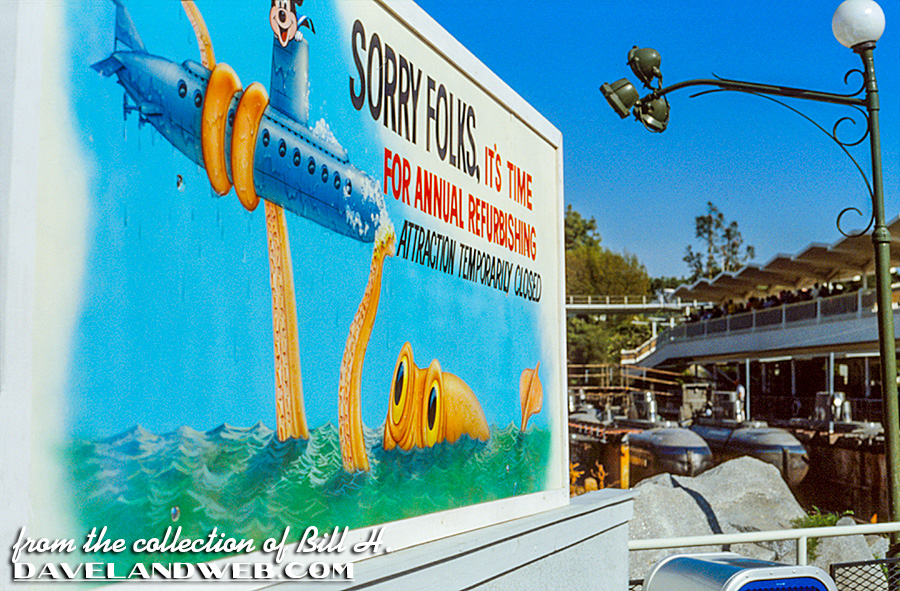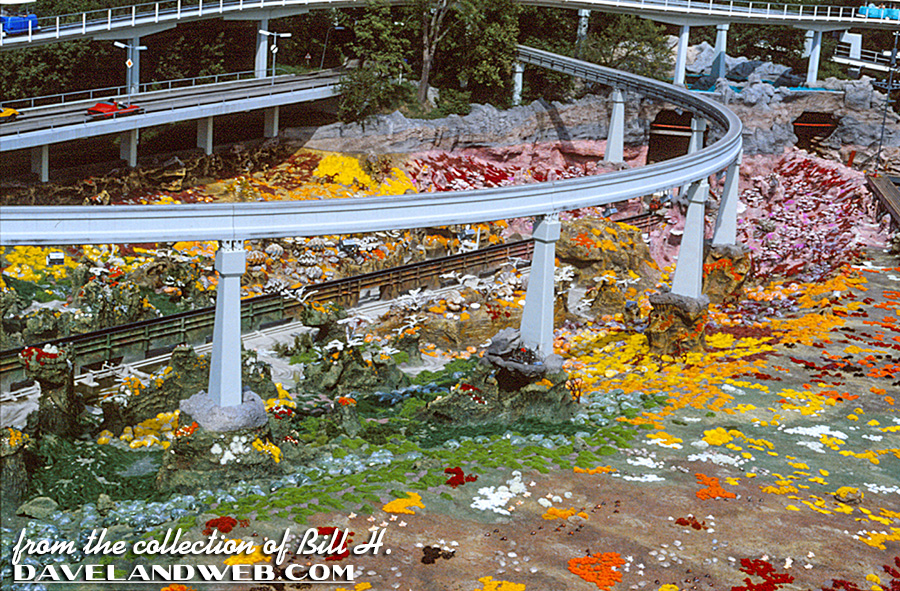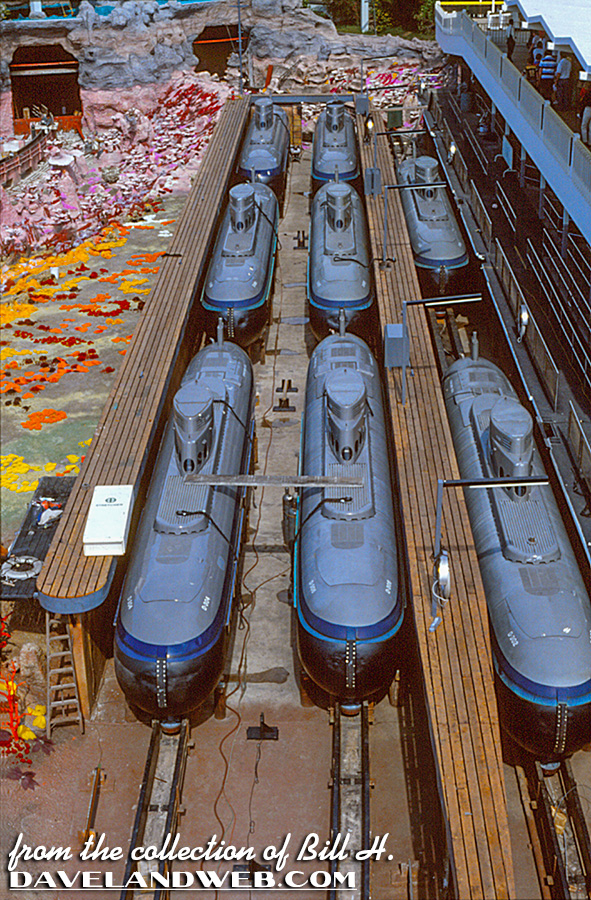 Melinda also recalls Space Mountain:
I remember pretty vividly chickening out of riding Space Mountain. I literally turned around halfway through the line and walked back out to wait for my parents on a bench somewhere outside by myself. I had ridden other coasters with no problem, but the dark and spacey music and screams from riders were probably just too much at the end of the day. My sister would have been too small to ride it, but I don't remember if she was waiting outside somewhere and I sat with her or she was with my parents and they did some sort of kid exchange. If the latter had been the case, I imagine I would have stayed with them instead of leaving the line. My mom said my sister was trustworthy enough even at 5 to be told to sit on a bench and wait there. I know, it was definitely a different time back then than it is today!
Here's a vintage shot from Bill H. showing Space Mountain under construction in 1976: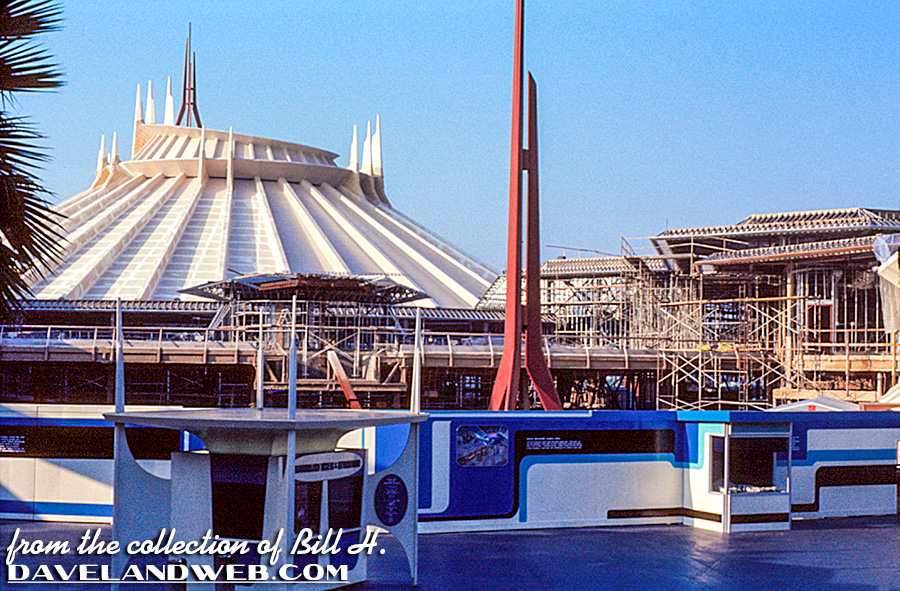 The Main Street Electrical Parade is another favorite memory that I don't have any of my own photos of. We saw MSEP at Disney World too in 1985 and I would love to see it again now that it is back.
Here are two 1980 shots to go along with Melinda's memories: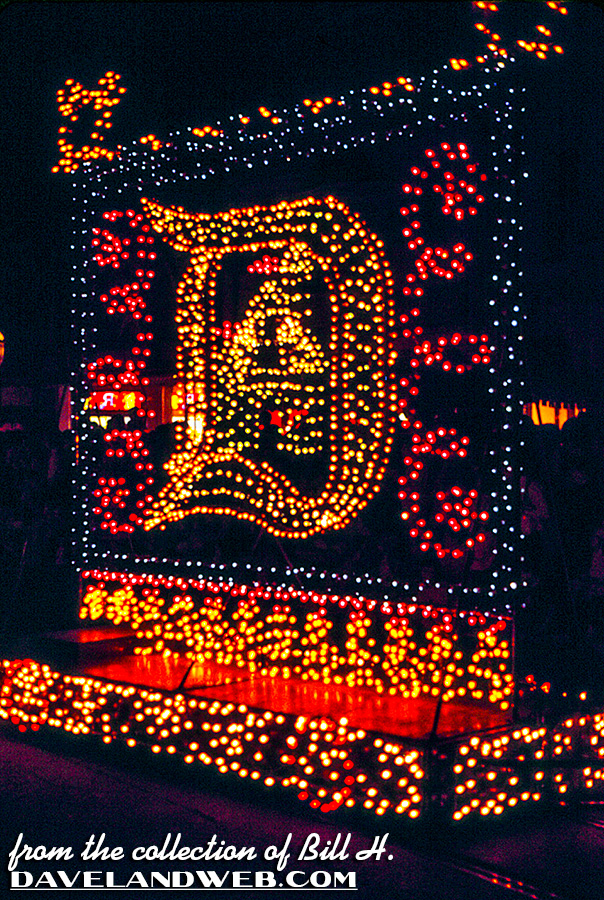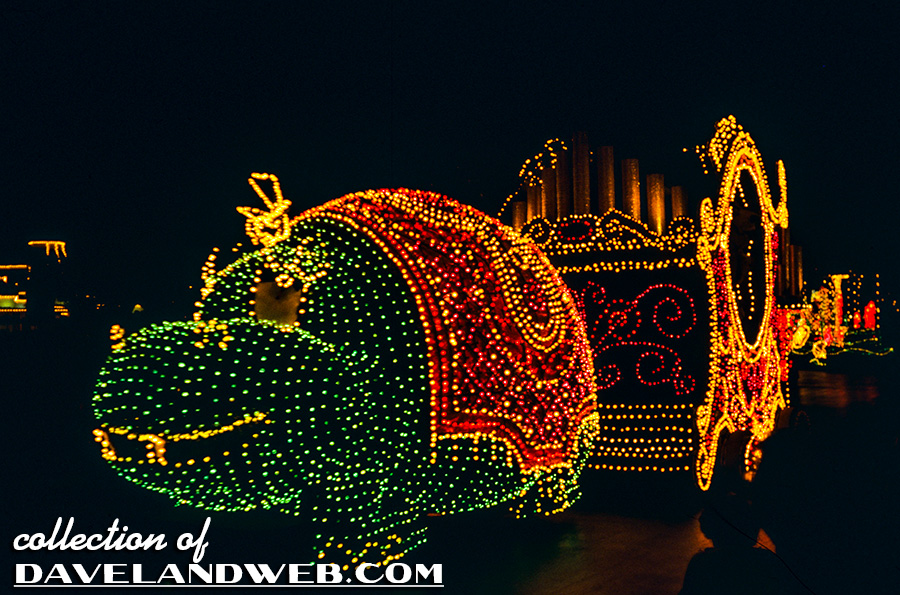 SOOOO many thanks to Melinda for sharing these photos AND her memories of this treasured family trip.
See more Disneyland photos at my
main website.