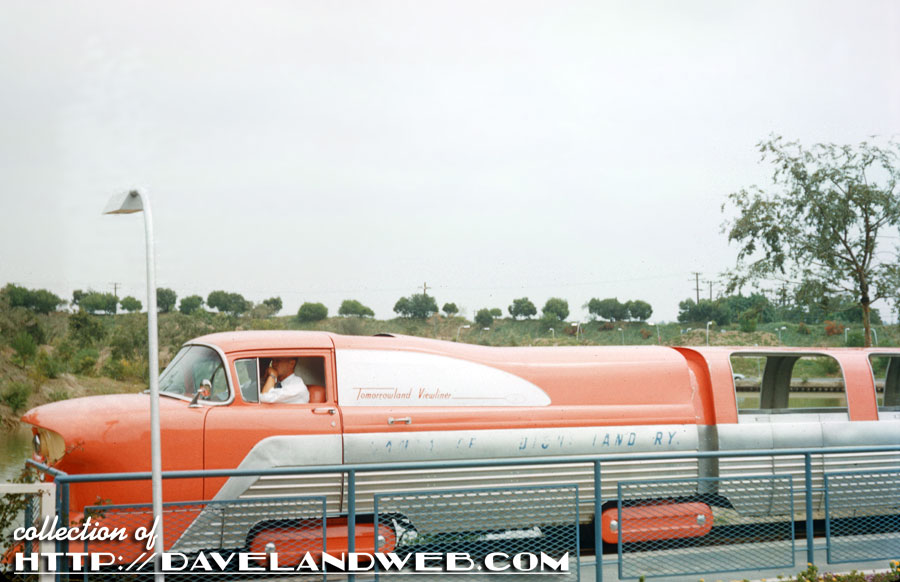 Here's an undated shot of the Disneyland Viewliner, the attraction known for its extremely short lifespan at the Park (June 1957-September 1958). The poor cast member driving the Tomorrowland Viewliner in the photo looks extremely bored.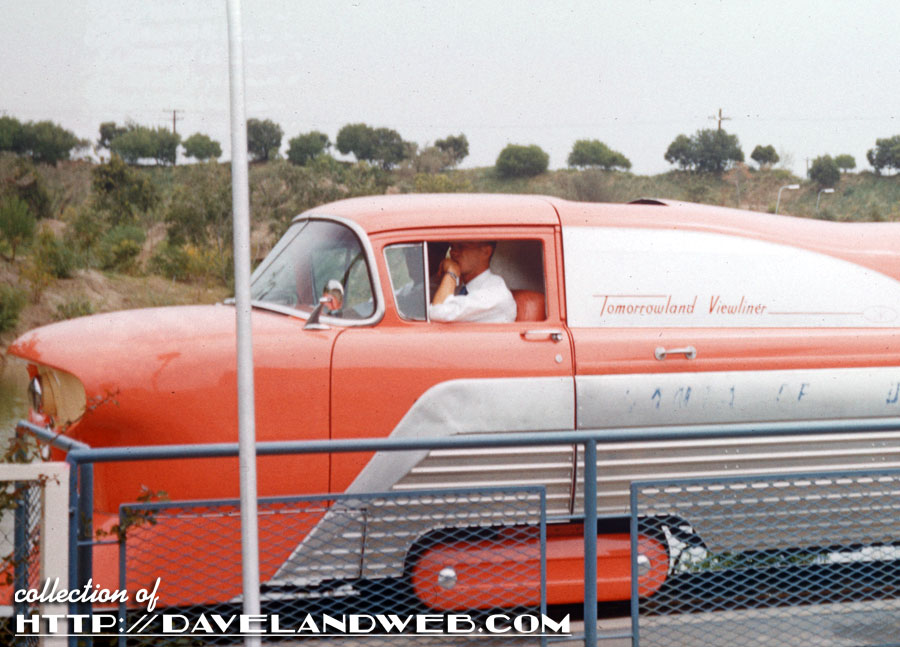 In 1959, the Tomorrowland Viewliner station was demolished to make way for the Monorail, The Matterhorn, and the Submarine Voyage attractions.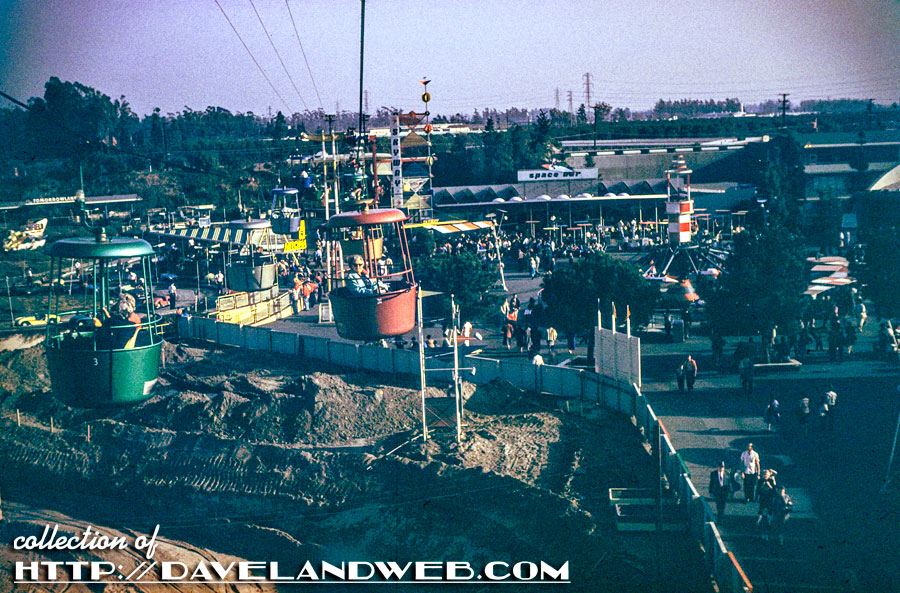 Wonder what was on the other side of that billboard we see from the vantage point of the Skyway bucket?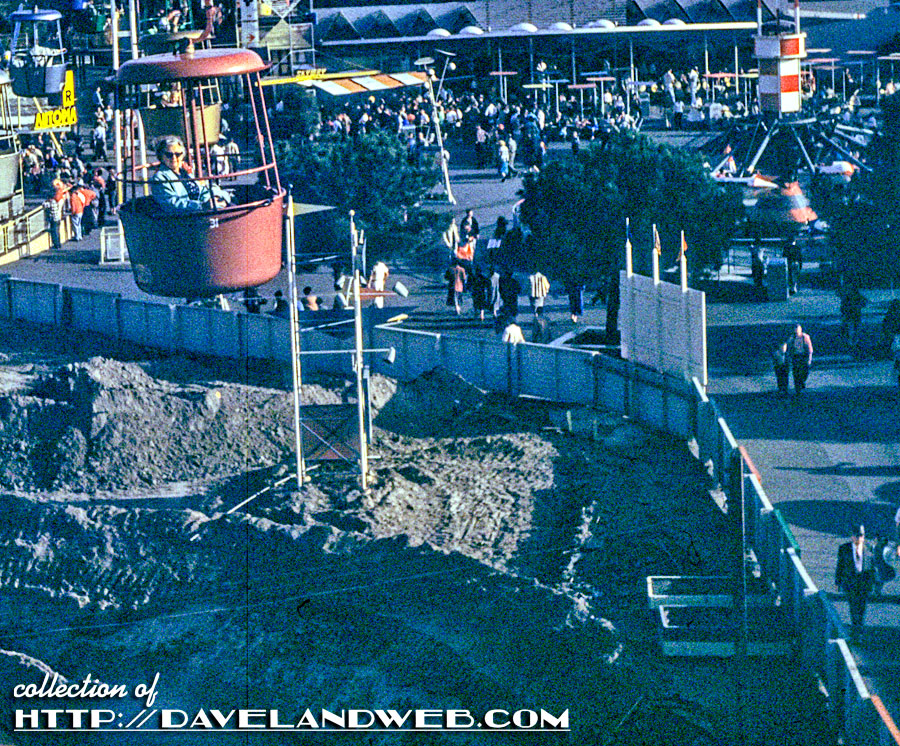 UPDATE:
It pays to have readers who aren't lazy like me OR have a better memory. Thanks to Darryl for pointing out that in a previous post I showed the front side of what is most likely the billboard in the previous shot: