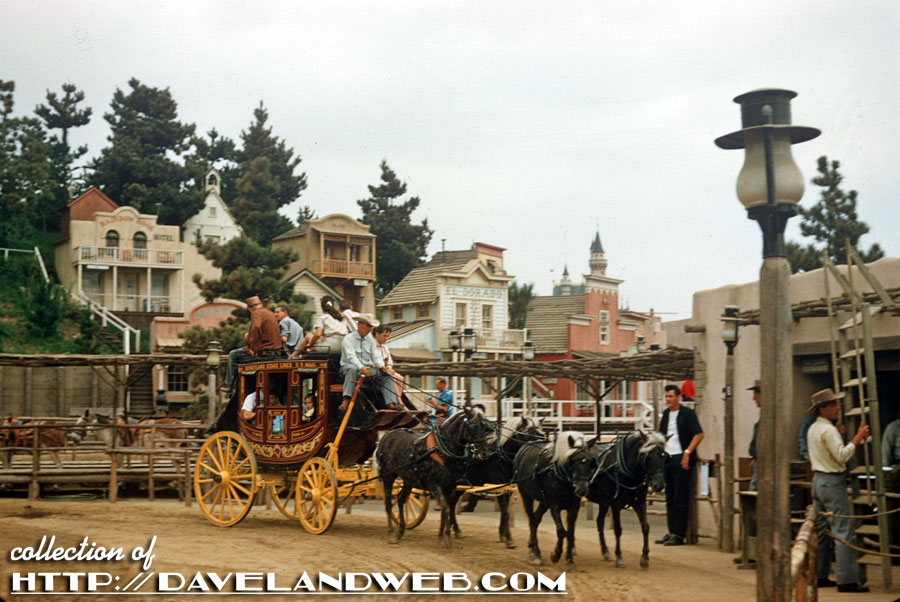 How about a ride on a Stagecoach for Hump Day? I can't think of any better way to cruise into midweek than hopping aboard this unpredictable mode of transportation that once was available at Disneyland's Frontierland. This view is from 1957. I've said it before, and obviously, here it comes again…it is so wild to see guests sitting on top of the coach, not even buckled in. AND THEY SURVIVED!!! Forget global warming; how about global stupidity? Yup…somehow people have become exponentially less intelligent as our computers and devices have increased their complexity.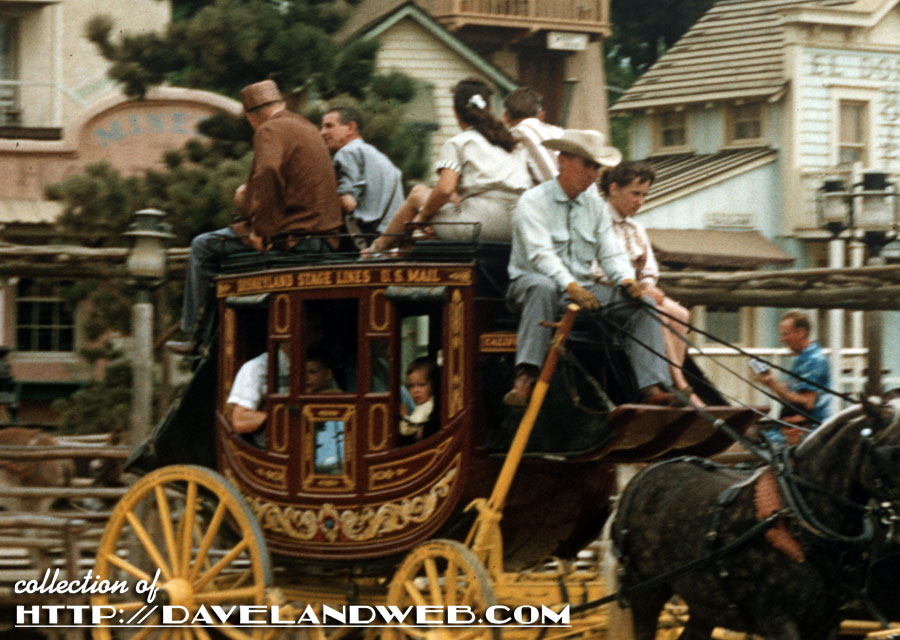 A closeup of the art on the side of this coach: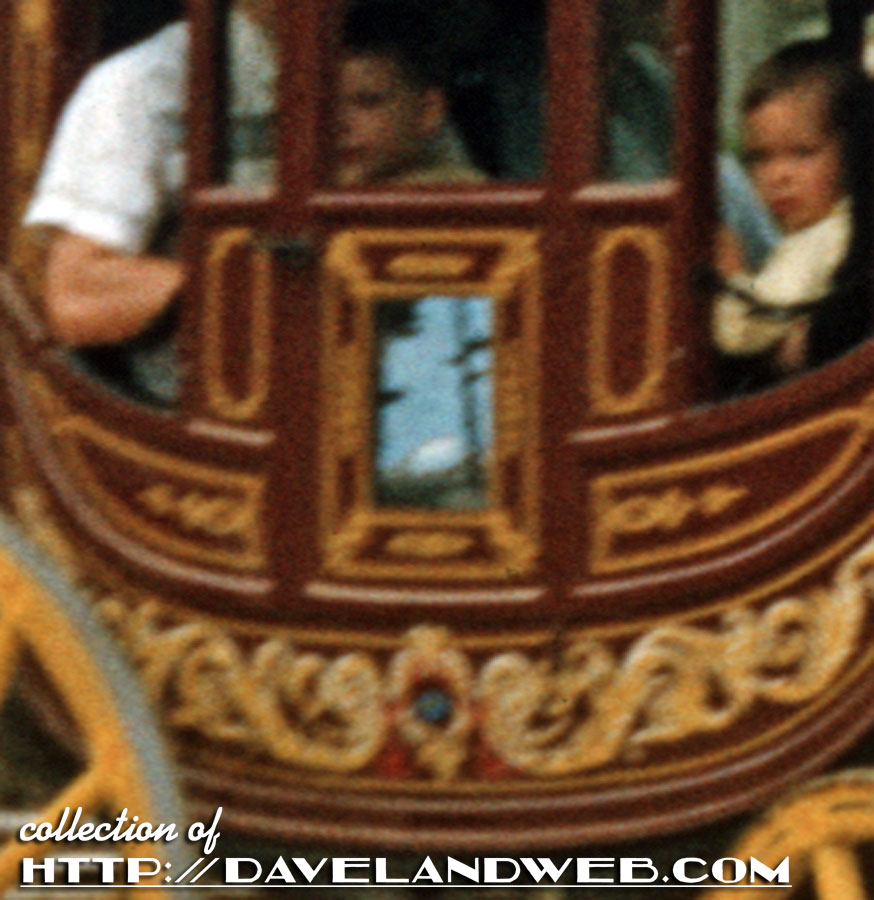 This August 1958 shows the coach barreling through the Nature's Wonderland scenery: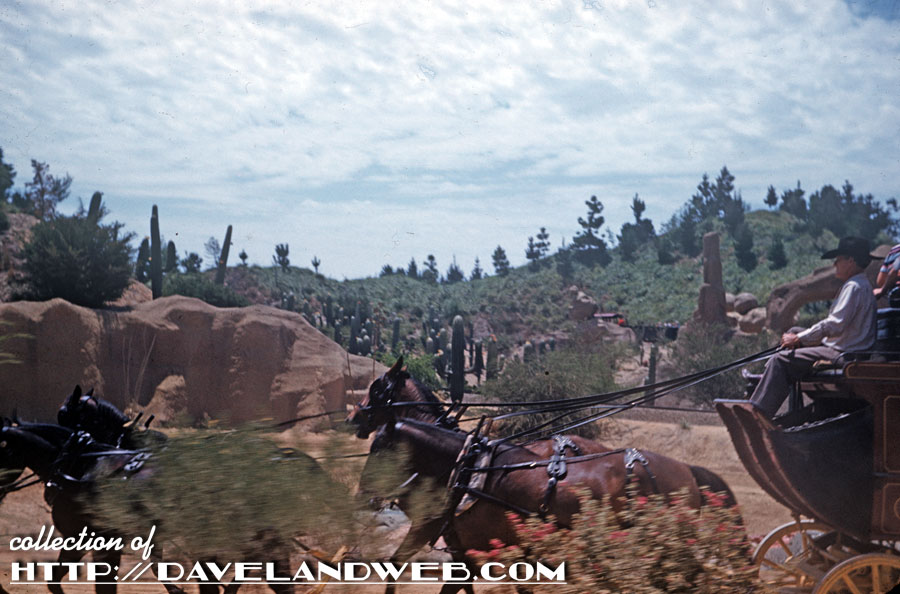 While it can feel safe and comforting to have everything taken care of for you on a vacation, there is something thrilling about the unexpected. Today, the Park sure could use a few more of these thrilling unexpected attractions.