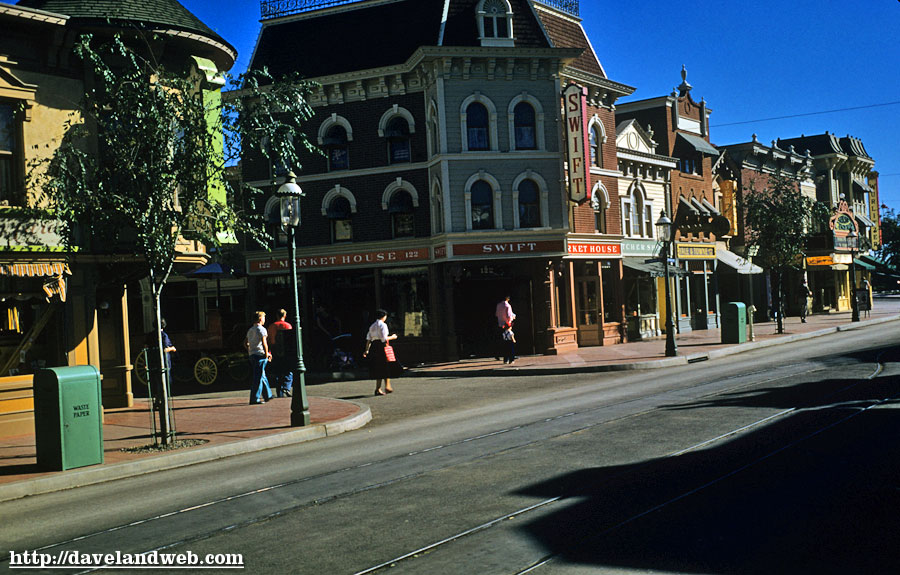 We cruise up Main Street, leaving yesterday's Town Square area of 1956, past East Center Street & The Swift Market House. We have finally made our way up to Central Plaza; kudos to Progressland for identifying photo #2 as the Plaza Gardens area.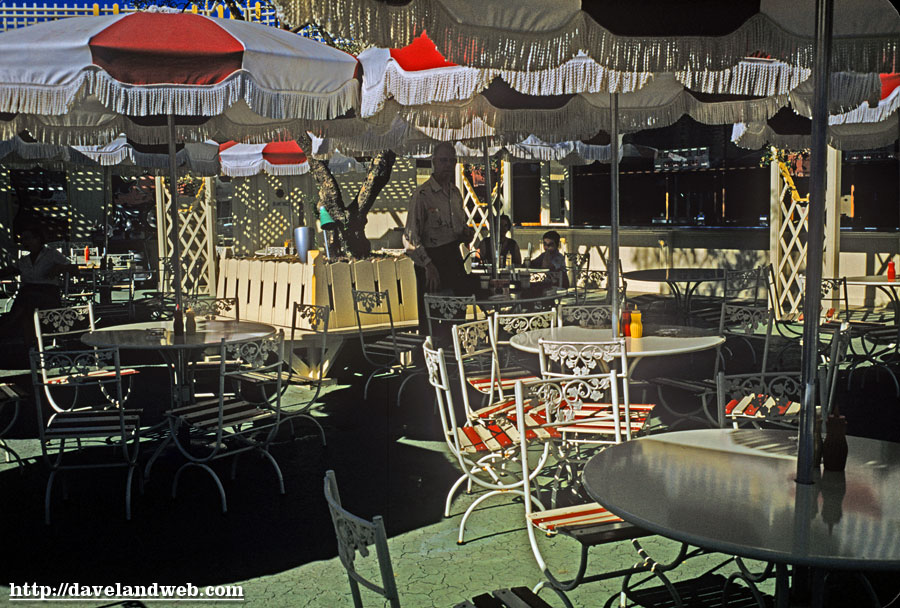 Here's a nice view of Plaza Pavillion, currently under renovation. Naturally the signage geek in me calls for a closeup.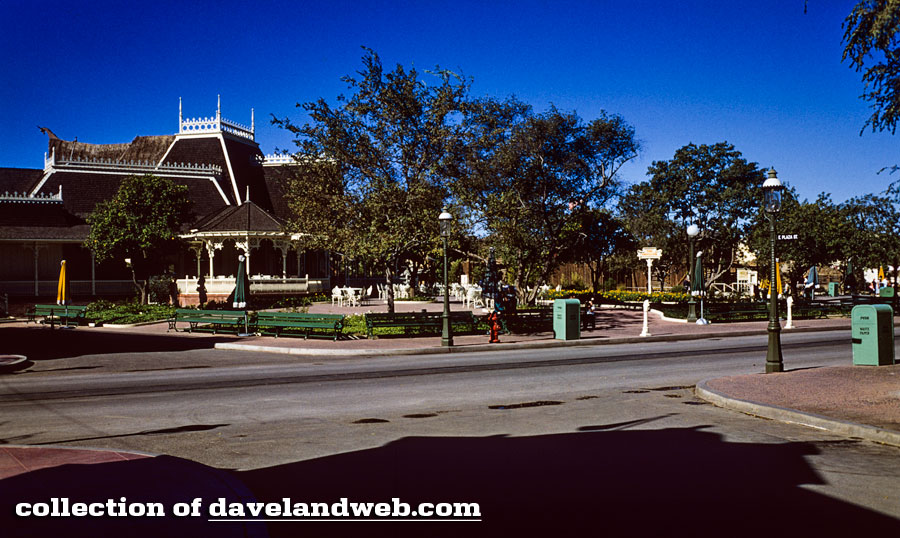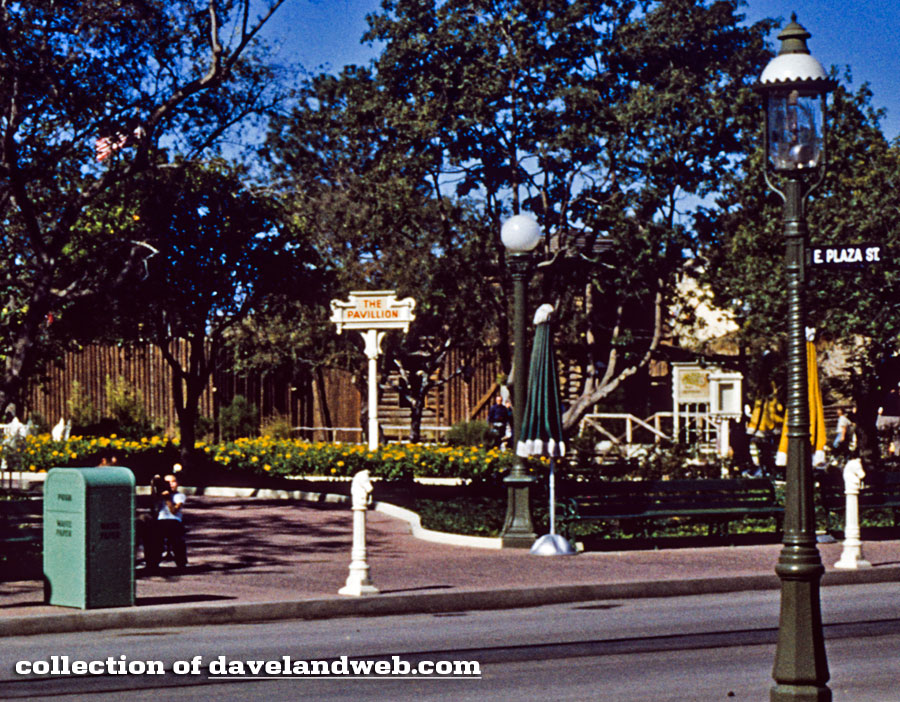 And now, as most do for the first time, we pause in front of Sleeping Beauty Castle.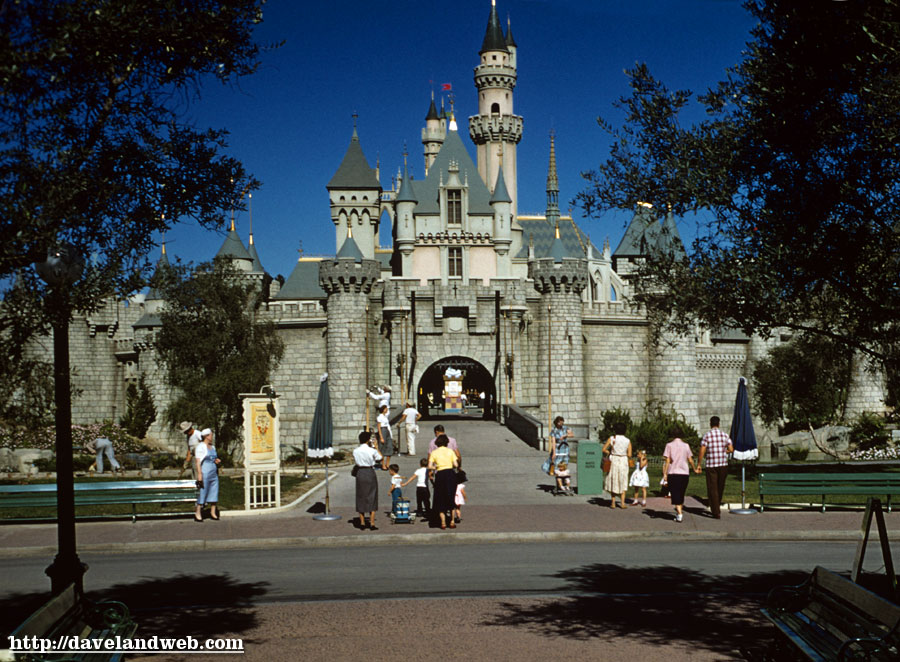 Zooming in a little, we catch the details; a lady checking out the time ("Is it too early for a turkey leg?"), and some cast members changing out the banners along the drawbridge. To the left, our gal who tried to steel the Horse-Drawn Streetcar's hat is posing next to the Fantasyland map.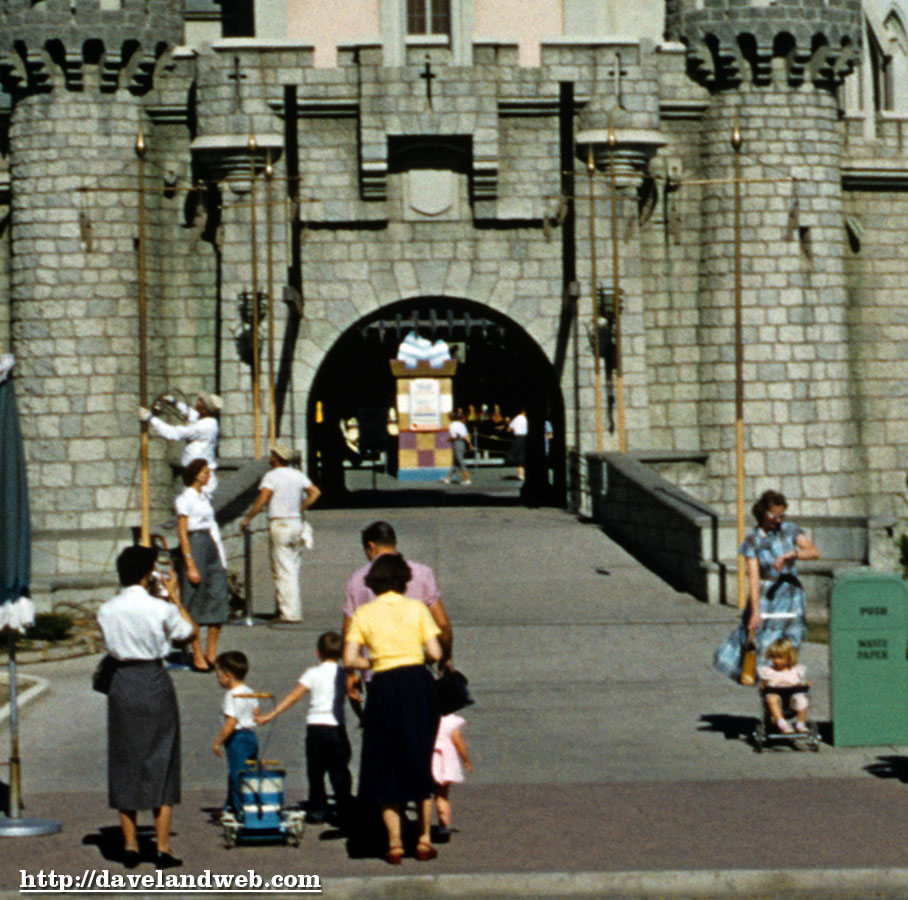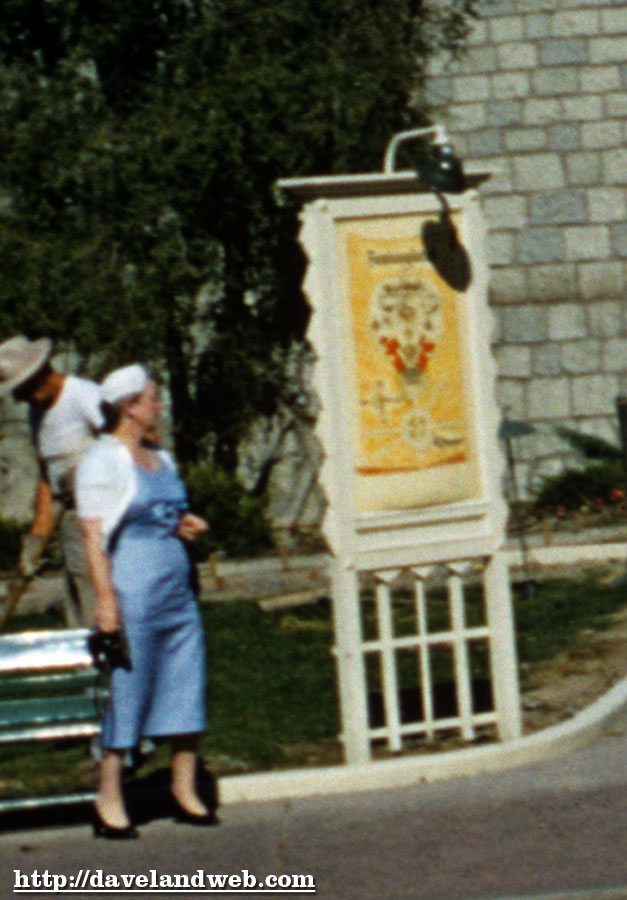 Another Castle pic: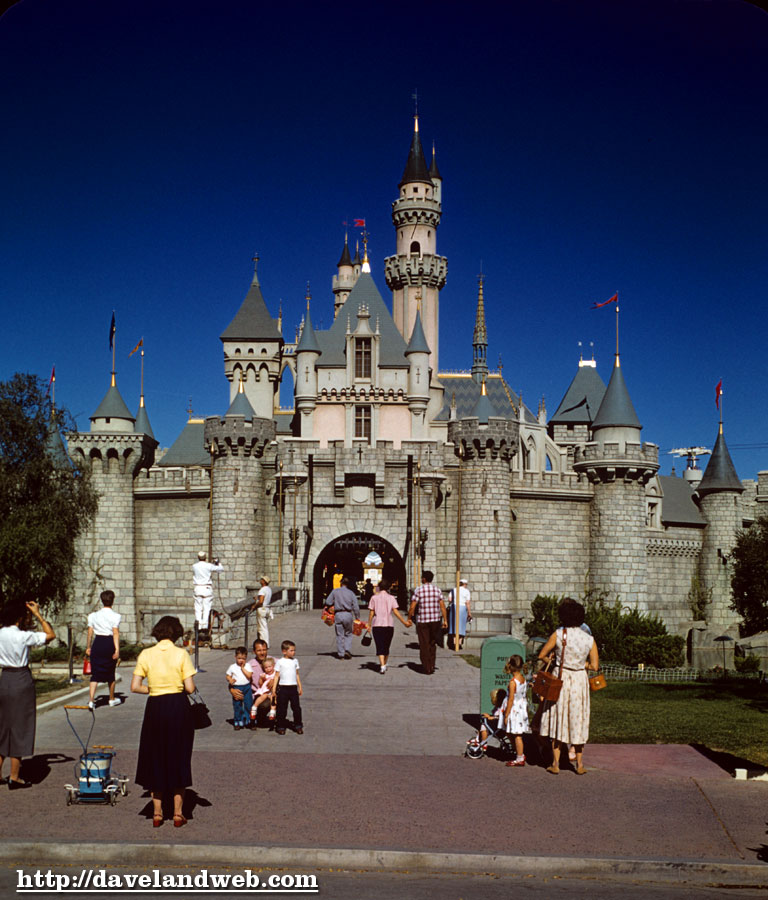 In this detail shot, the workers are still going at it, and if those swans know what's good for them, they'll swim as fast as they can to get away from our gal...she appears to be eyeing one for the pond in her backyard.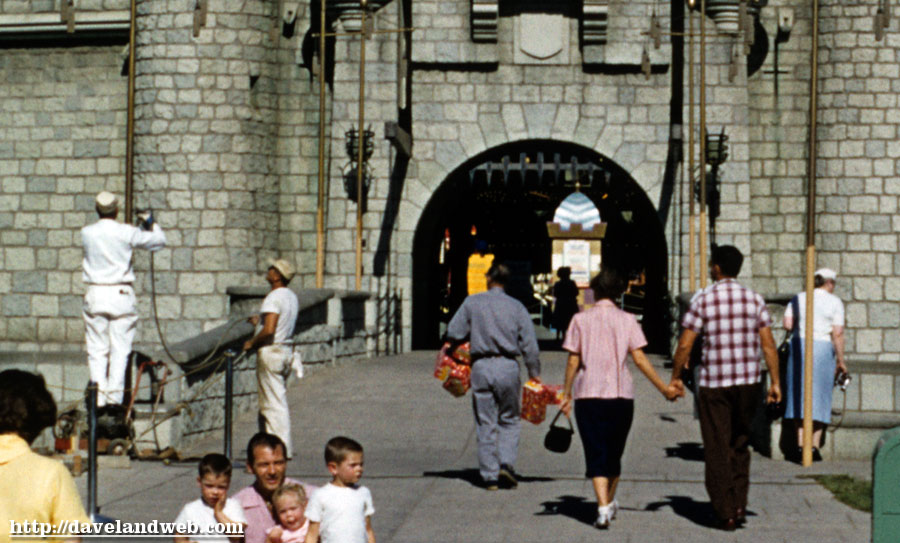 To see more vintage & current Sleeping Beauty Castle photos, visit
my website
.