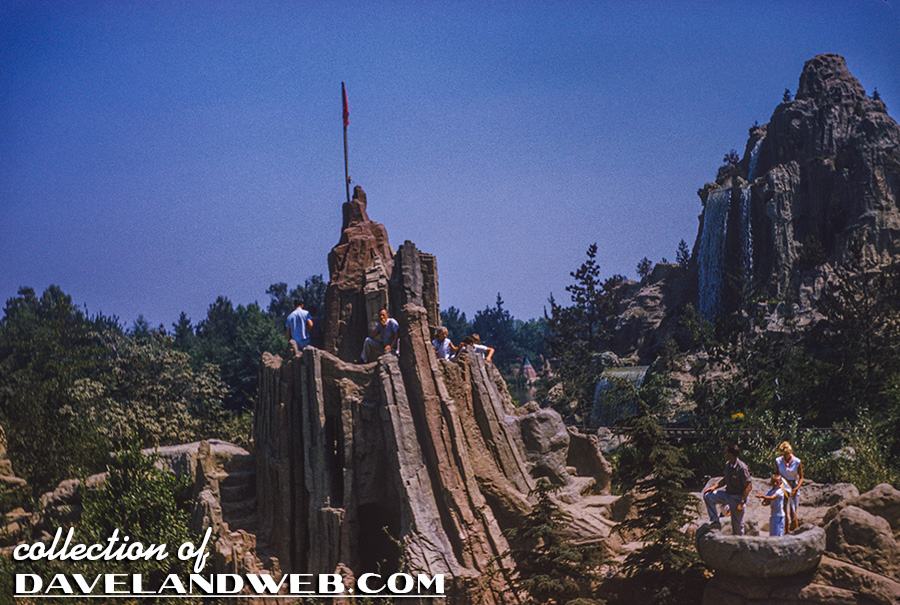 This cool mini-mountain with steps called Castle Rock has been significantly changed over the years; here it is in July, 1960. Another slide from the same batch shows the interior of Fort Wilderness.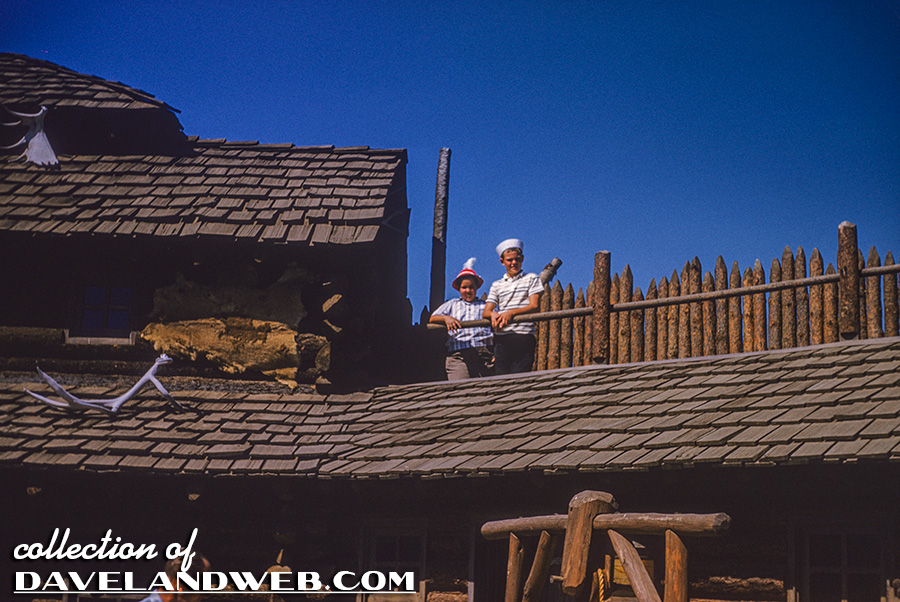 And while we're on the subject of Fort Wilderness again, my last pic is a double exposure of the Mark Twain (what a surprise...can't imagine anyone taking pics of it...). Yes, this slide would be like thousands of others, except in the background, it appears that Fort Wilderness is under construction. The slide is undated, and of course, I have provided a close-up.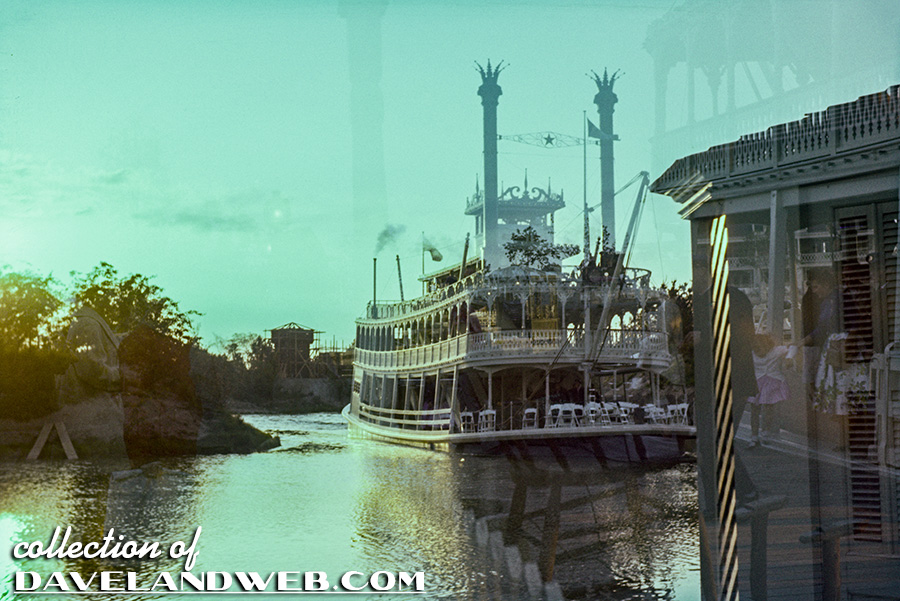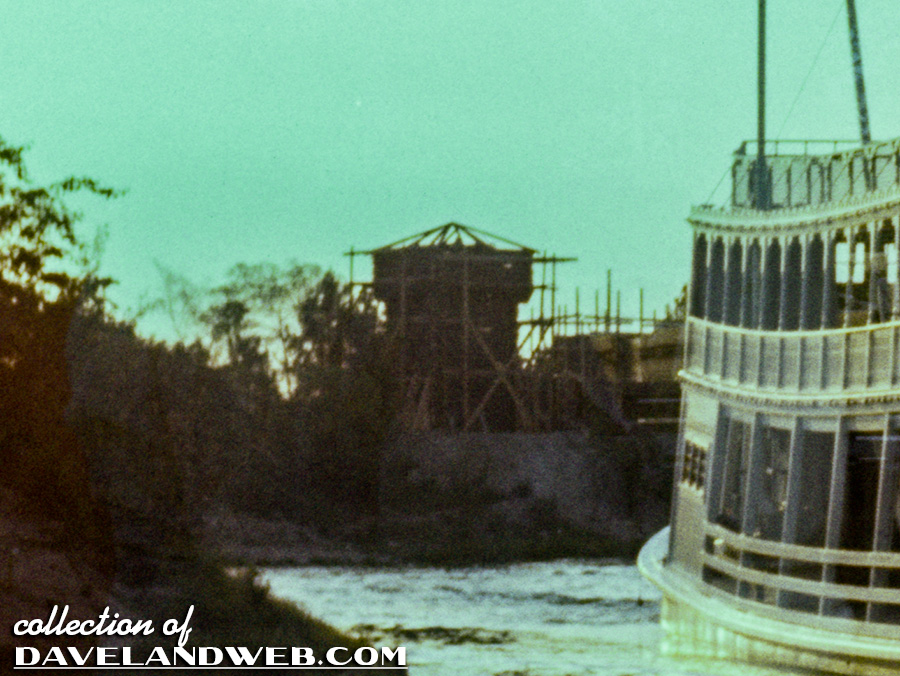 See more vintage Disneyland photos at
my website
.