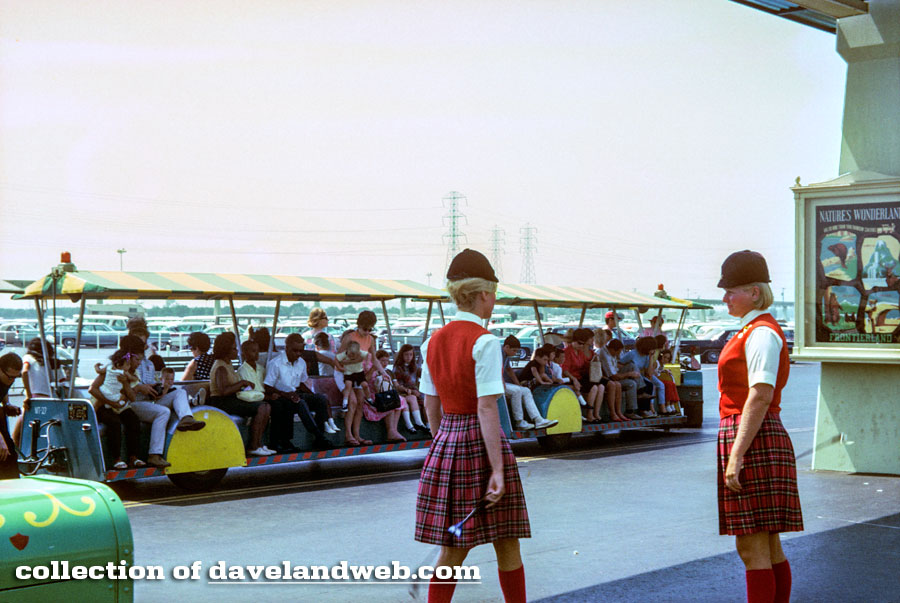 I don't know, I've just always thought there was something kinky about the DL Tour Guide Outfit. Here are 2 blonde tour guides from September, 1966, complete with riding crop (I wonder if anyone got whipped with one of those?) Notice Nature's Wonderland poster on the right.
See more vintage and current Disneyland entrance photos on my
Disneyland entrance/exit web page.