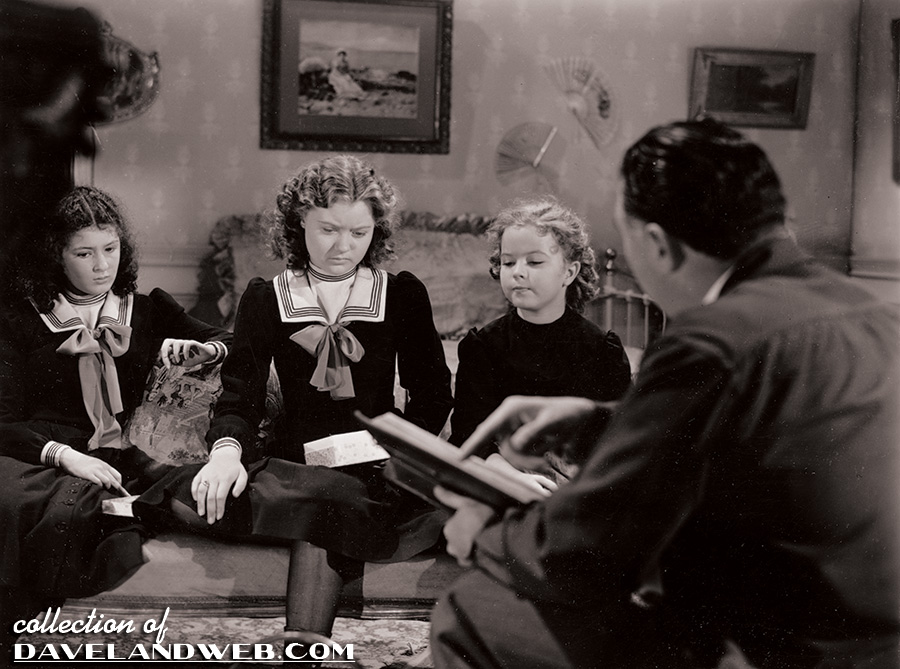 Shirley Temple's popularity began to slide a bit in 1938 as the public tired of her formula films, which were not quite as precocious for a 10-year old as they had been for a 6-year old when she began in 1934. 20th Century Fox mogul Darryl Zanuck knew he would have to do something to keep Temple a box office bonanza, so he gave her Technicolor, a quality script, and a budget of over a million dollars. The result was one of her best films, "The Little Princess."
Today's post shows four behind-the-scenes shots taken during the filming of this 1939 Temple classic. The first two photos were taken on set during a rehearsal of the scene where Shirley's character, Sara Crewe, gets to tell off the snotty rich girls who have made her life a living hell. The two girls were played by Deidre Gale and Marcia Mae Jones.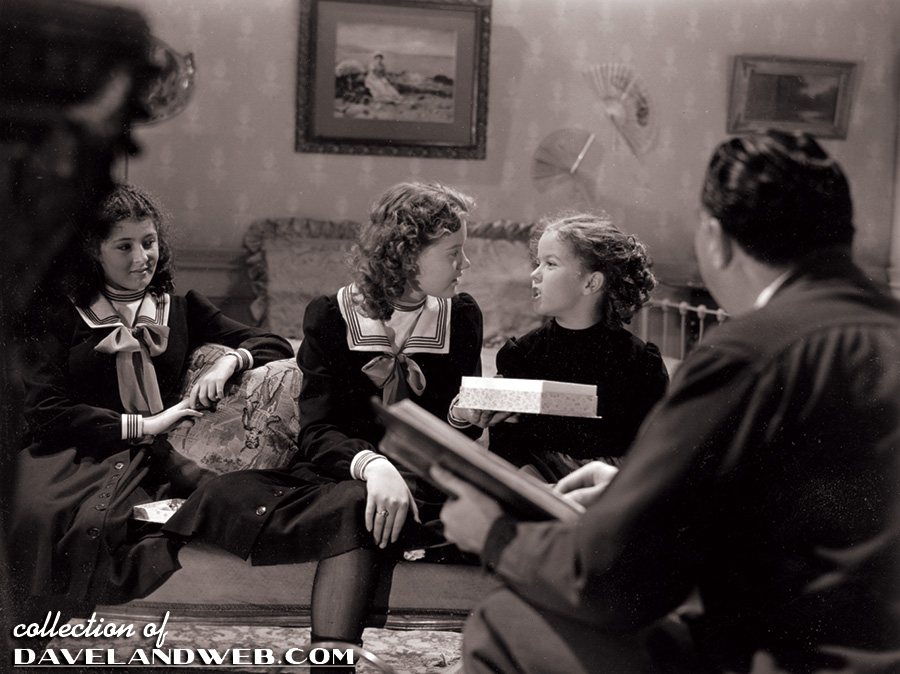 This was one of Shirley's favorite scenes to film, and shows that she truly had a bit of the devil in her. As she recalled in her autobiography, Child Star:
I was to dump a scuttle of dusty coal ashes over Marcia Mae Jones' head and ruin her elegant dress. I relished the action almost as if I were getting even, although with the wrong girl. [Director Walter] Lang had ordered a single take. With true zest, I lifted the scuttle as high as I could and dumped its contents on top of her curls. She was taller, with long legs. Or perhaps it was the party dress. My envy was consuming, and her expression of distaste with all the mess was matched by own enthusiasm. Sidling up to the diretor, I said I could do my part better if we tried it again. It was already overkill. Scowling at me sideways, Marcia Mae was bent over, shaking the ashes out of her hair. Lang said no, and I recognized my spite had been misplaced and the mark overshot. Making amends, I asked her to share my ritual Coca-Cola from the props ice chest. Still dusty and perhaps justifiably peeved, she accepted, and our bottles were drained without much talk.
She may have been the biggest box office draw, but Shirley still had to do her schoolwork. Here she is in full royal regalia which was worn in the dream sequence. How many children get to wear a crown at school?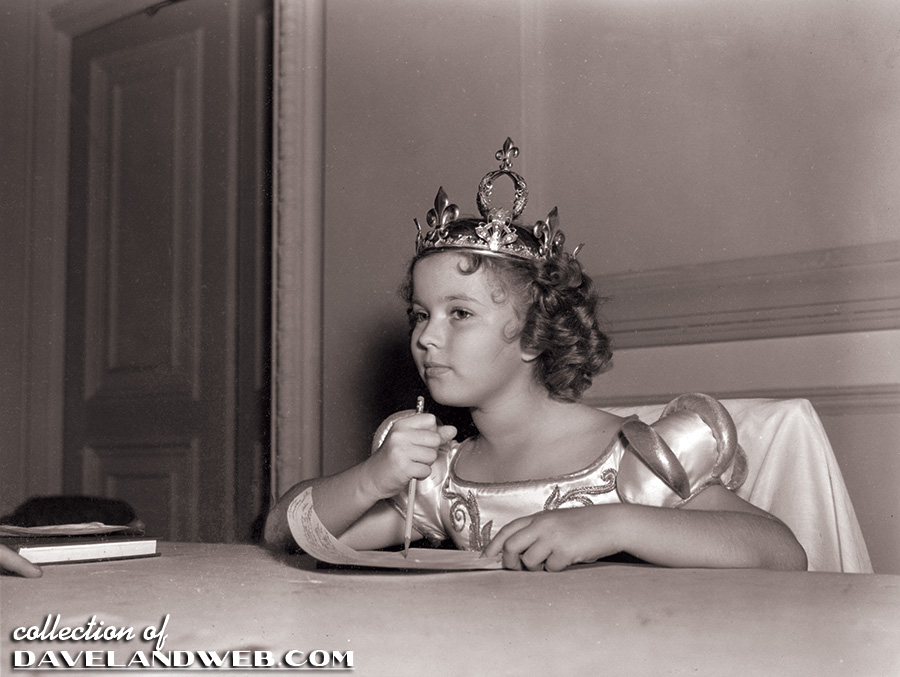 Last one today shows the dream sequence, where Sara imagines she is a Queen and her friend Bertie is the Court Jester. Bertie was played by frequent Temple costar Arthur Treacher, who can also be seen in "Curly Top," "Stowaway," and "Heidi." You might also recognize Treacher as Constable Jones in Disney's "Mary Poppins" or as Merv Griffin's announcer and sidekick on The Merv Griffin Show from 1965–70.
Treacher is also known as the namesake for Arthur Treacher's Fish and Chips, a popular restaurant chain in the 1970s that grew to nearly 900 locations. I have many fond memories of eating there on Sunday nights when I was growing up.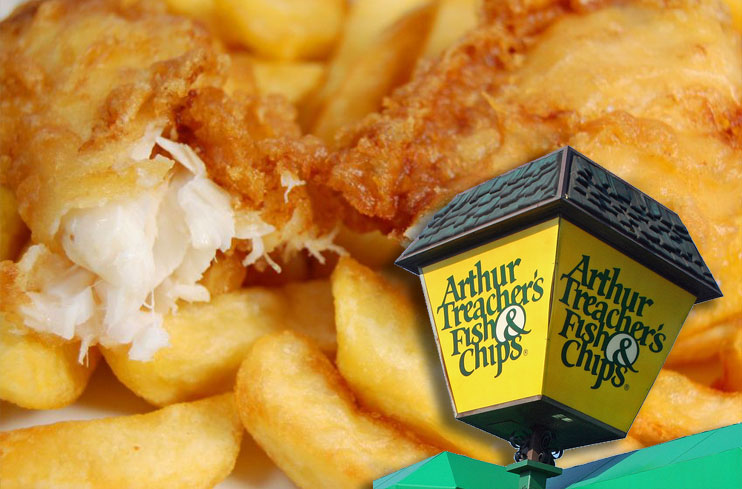 See more Daveland Shirley Temple Black photos at my
main website.