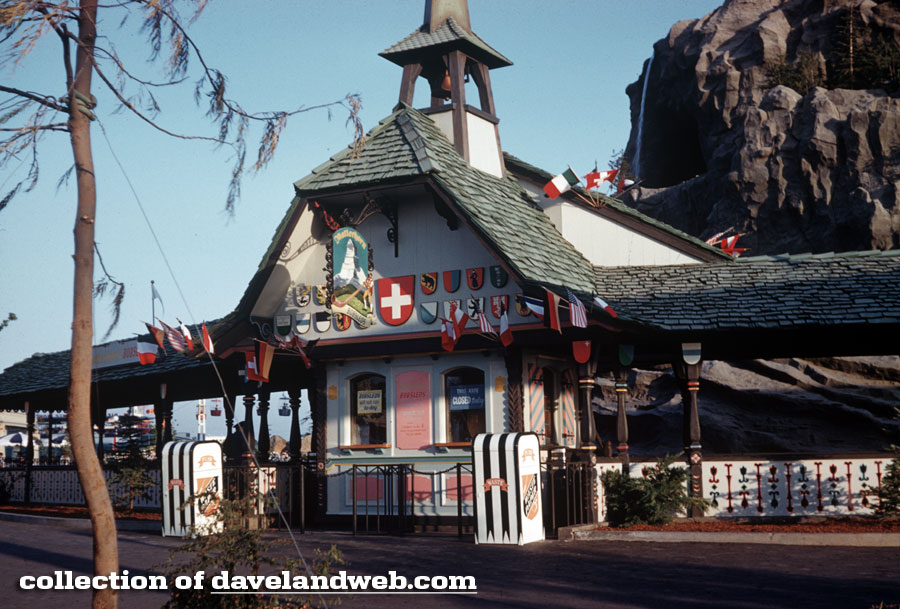 Imagine how frustrating it can be when visit Disneyland, plunk down your money, and one of your favorite attractions is not in operation. This is not a new issue, as you can see from these July 1959 images of the Matterhorn.
Let's zoom in to look at the signage. Yup. It's closed.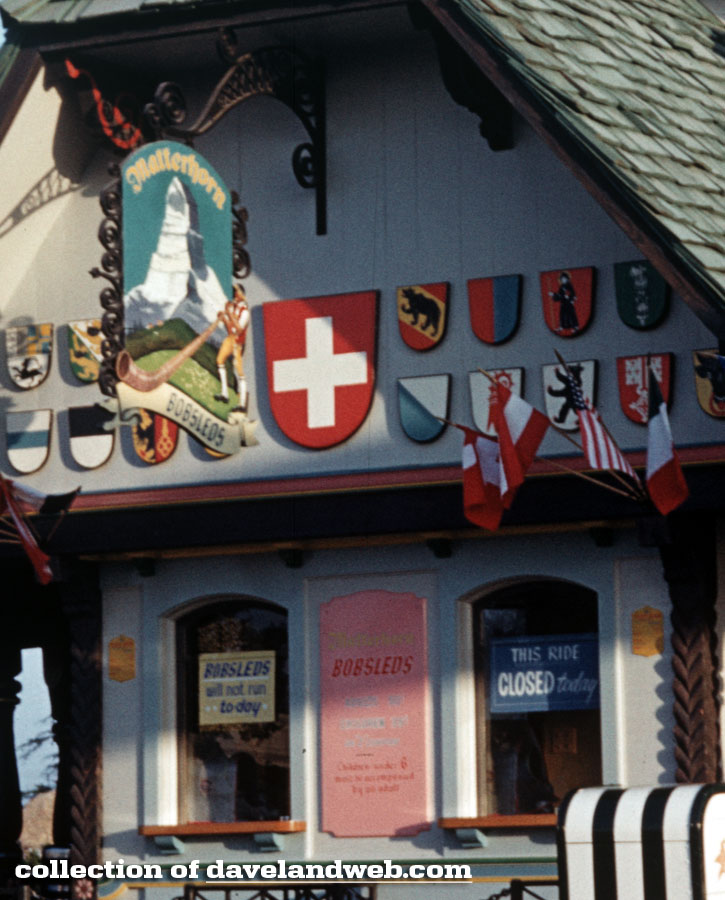 At least the water features are still running. The poor lady leaning against the fence just doesn't know what to do. How can a brand new attraction be closed already?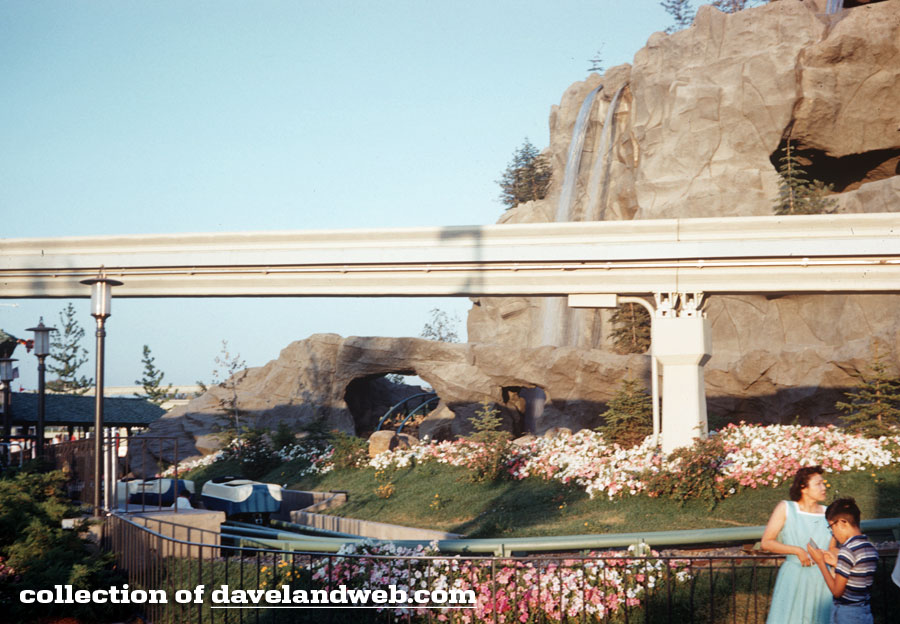 Follow my Daveland updates on
Twitter
and view my most recent photos on
Flickr
.
See more Daveland vintage (& current) Disneyland Matterhorn photos at my
main website.