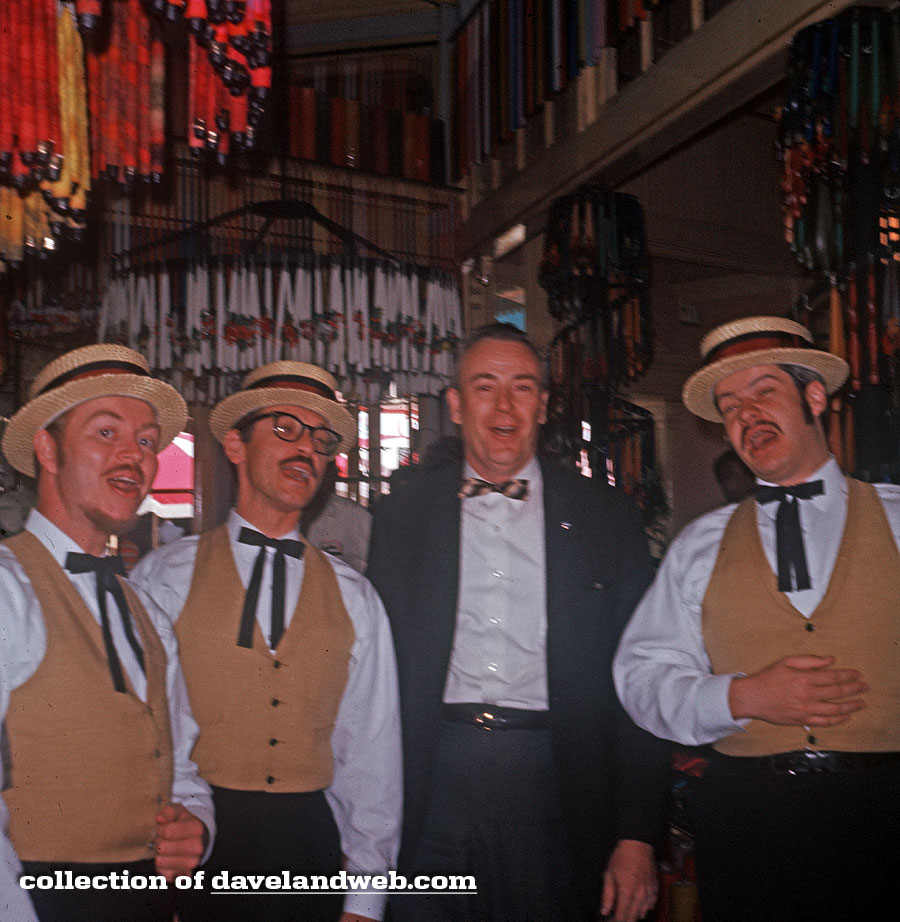 Three of the four Dapper Dans are in this seemingly unremarkable March 1968 image which I wouldn't have bothered acquiring had it not been for the background. They are posing in the Main Street Book & Candle Shop, and interior Main Street views are fairly rare. This shop existed from approximately 1955-1971 and is now occupied by a jewelry store inside of the Crystal Arcade. Here's an exterior shot from November 1958 to help you get your bearings: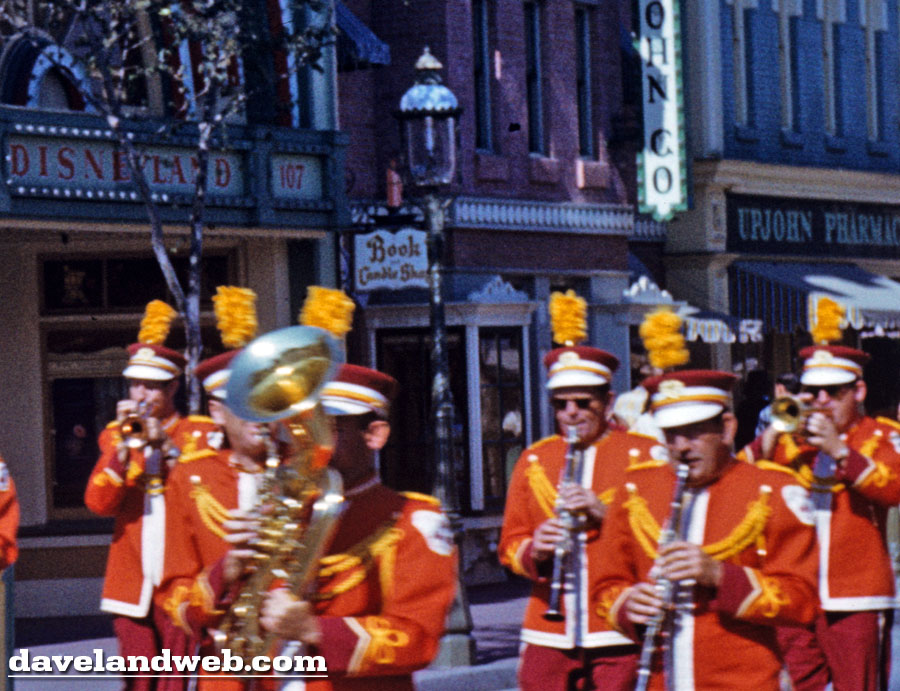 An August 1966 interior view: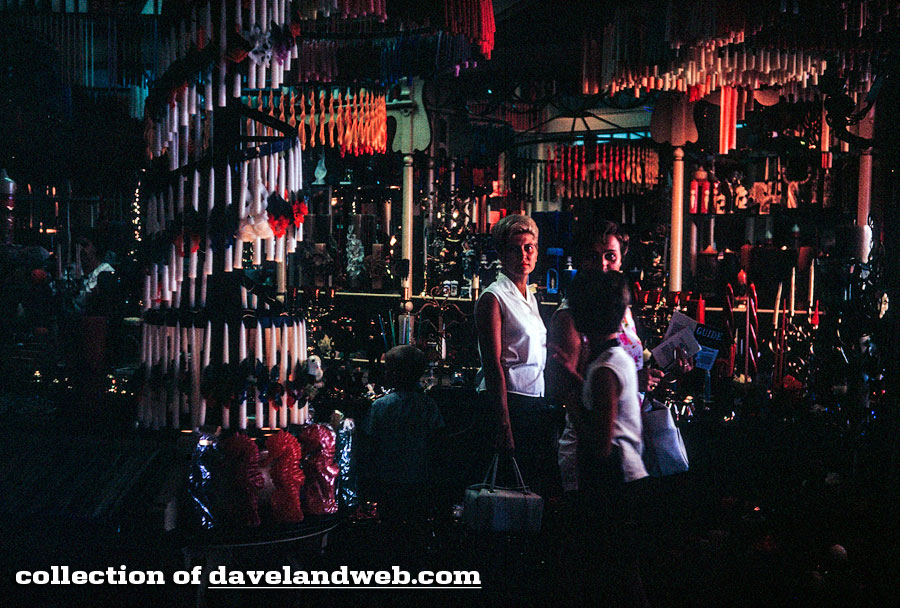 And an undated 1960's photo: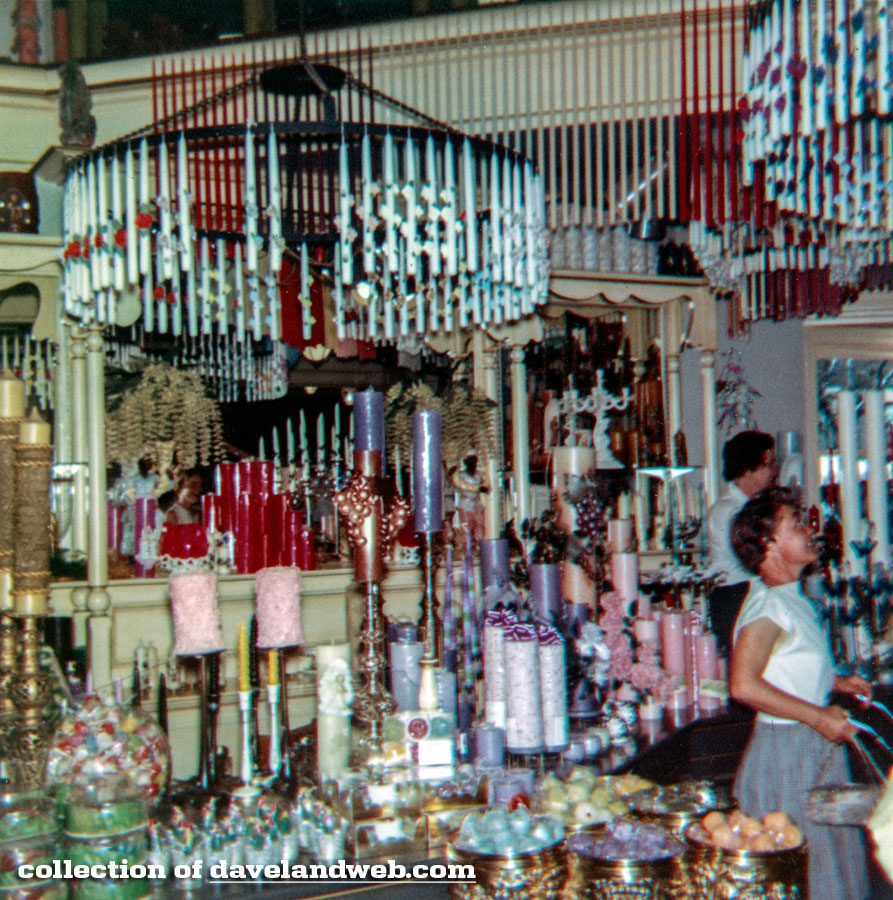 See more Daveland Disneyland Dapper Dan photos at my
main website.
Follow my Daveland updates on
Twitter
and view my most recent photos on
Flickr
.