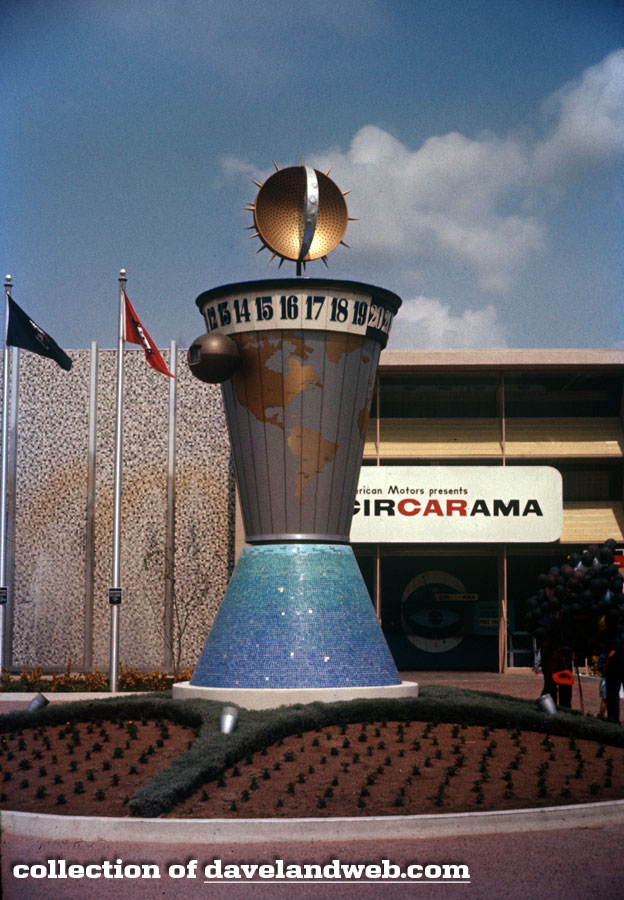 Today I present a few undated shots, beginning with an image of the Clock of the World, the wacky wonderful vintage Disneyland icon that greeted guests as they entered Tomorrowland.
A closeup of the Circarama attraction entrance: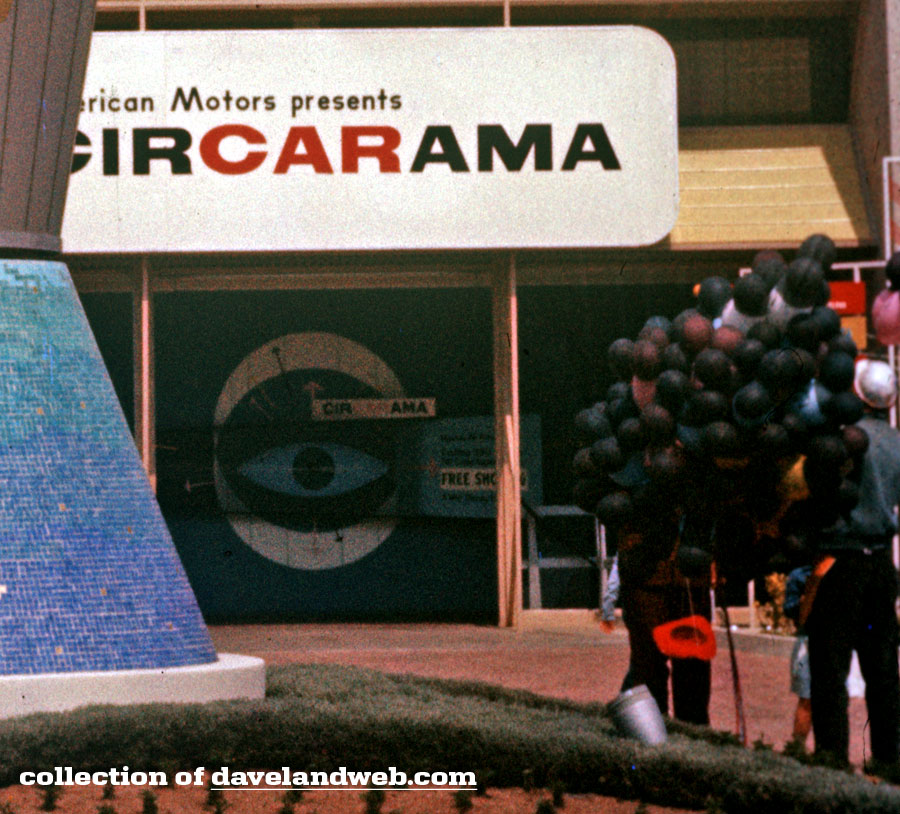 And for those more patient and intelligent than me, maybe this closeup of the Clock of the World can help narrow down the date of when these photos were taken.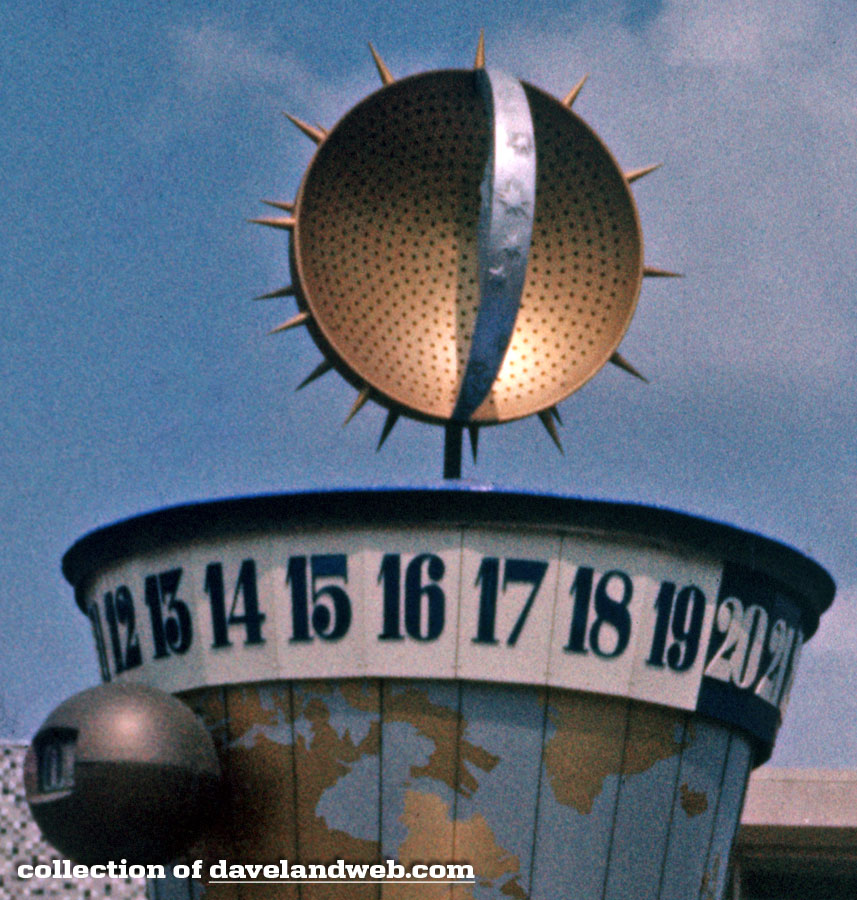 Our vintage photographer ventured deeper into Tomorrowland and boarded the Skyway, taking the next two images featuring the Autopia…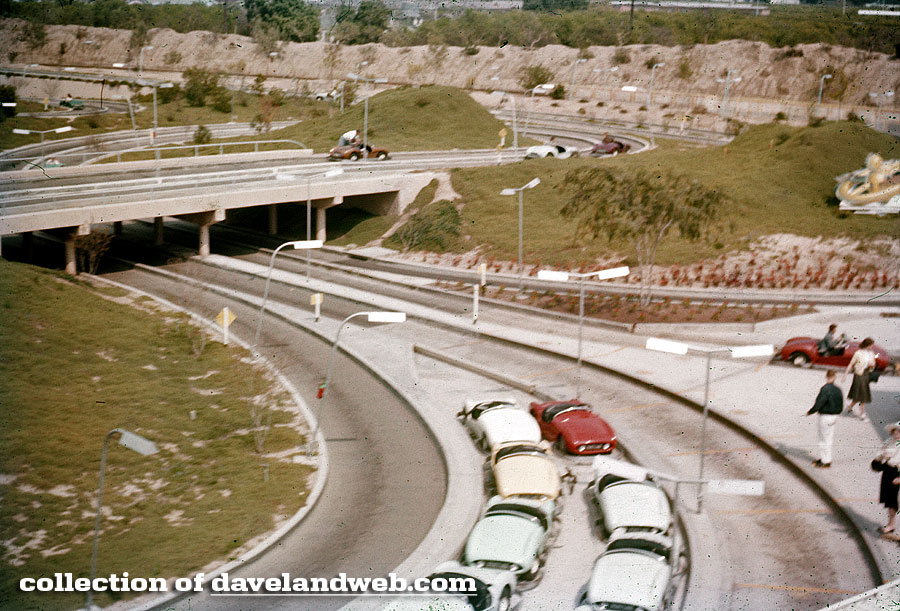 and the short-lived Viewliner: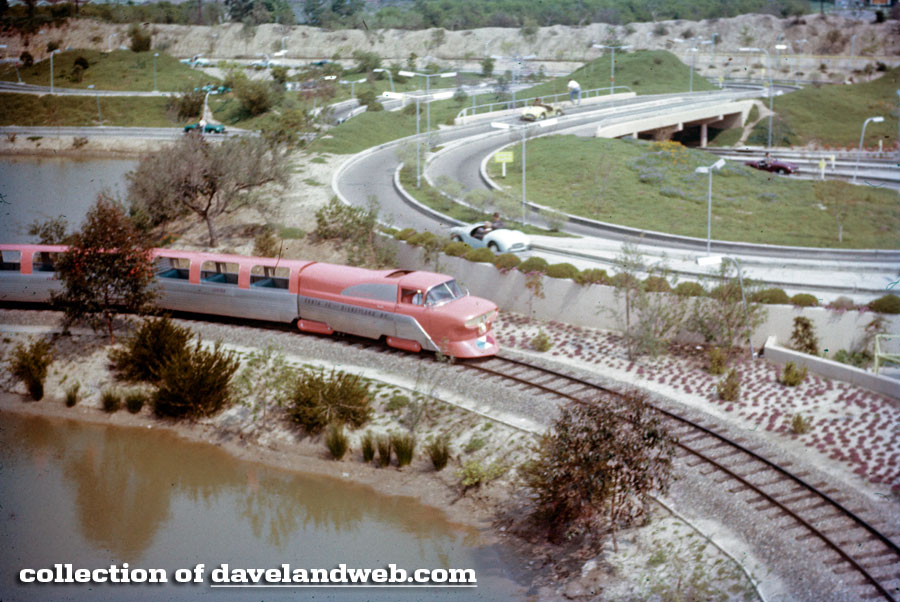 Looks pretty empty.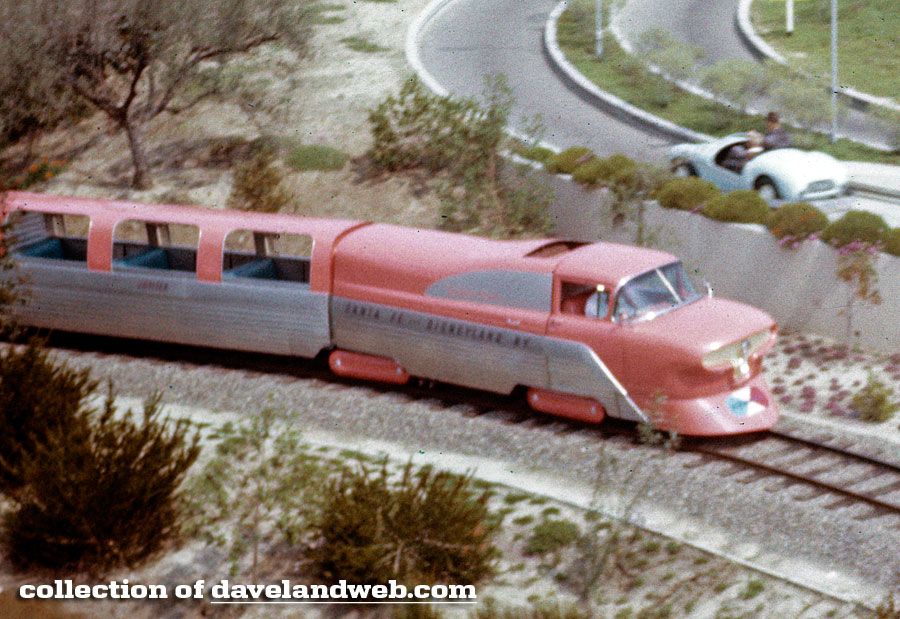 Last one for today shows the bucket drifting over the Tomorrowland Viewliner station as it heads towards its destination of Fantasyland: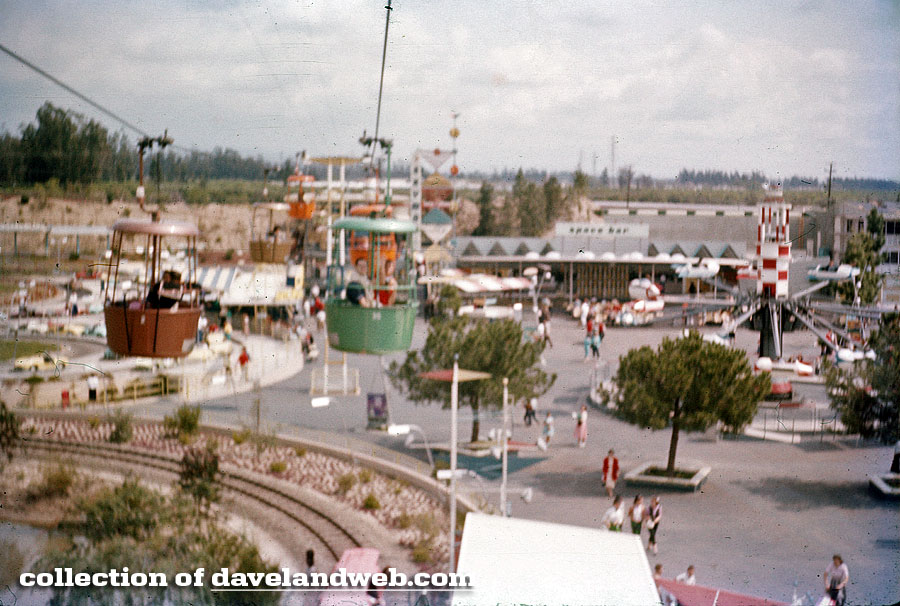 Meanwhile, I'd like to wish comedian, writer, actor, and musician Steve Martin a very happy birthday to today!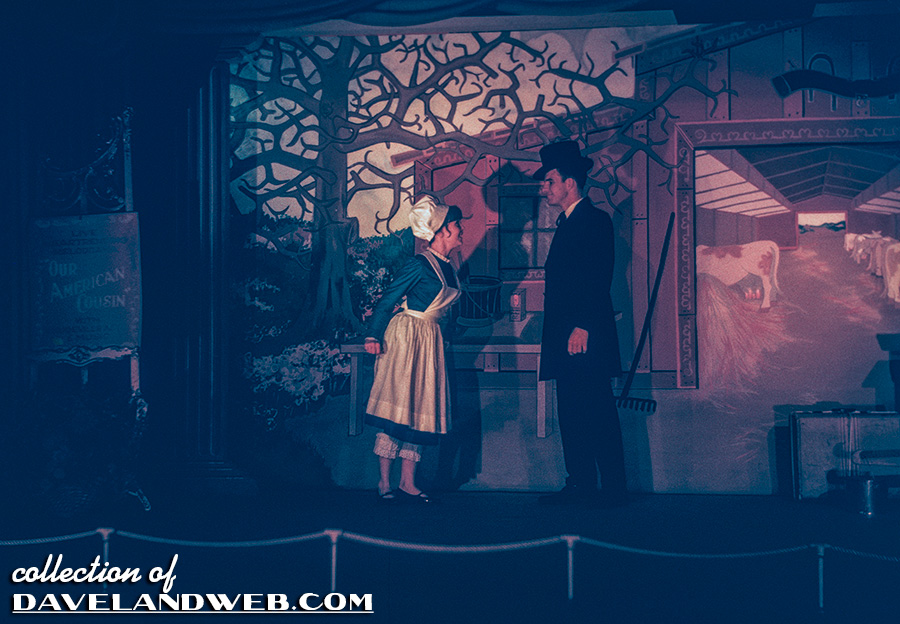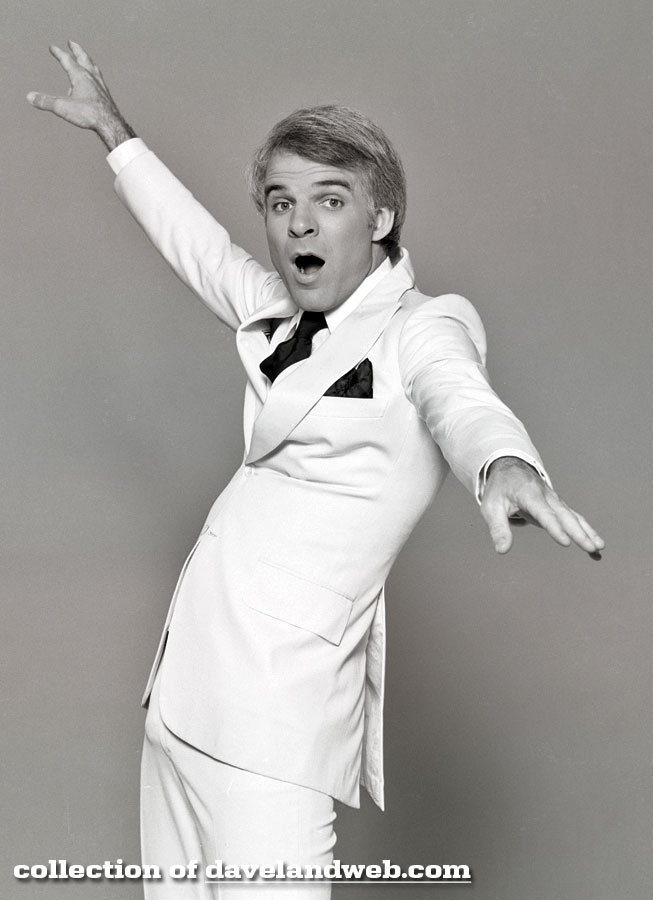 See more Daveland Disneyland Skyway photos at my
main website.