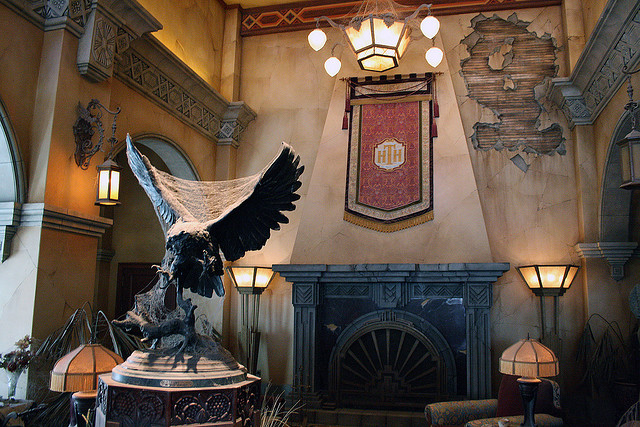 In honor of the Halloween season, Jenny has written today's DLP Column, "The Twilight Zone Tower of Terror at Paris Disneyland." The first five photos for today's post are by David Jafra.
The Hollywood Tower Hotel was the epitome of style and glamour in the 1930s, but after one thundery night in 1939, something dark and unexplainable took place. Guests at the Paris Disneyland Resort will discover that nothing is as it seems in The Twilight Zone Tower of Terror. In fact it's the most daunting elevator they'll ever step foot in.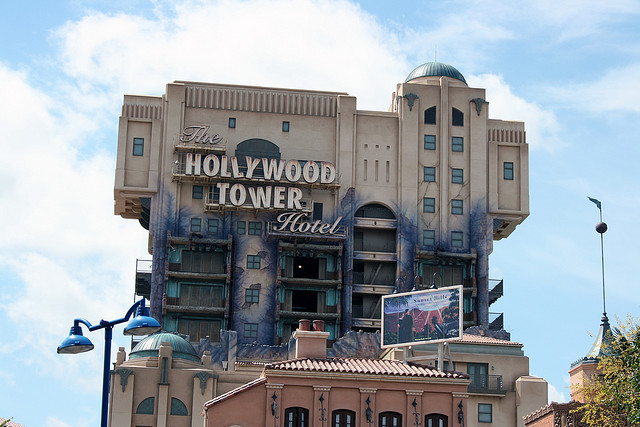 After almost six years of construction, costing over 180 million Euros, the attraction first opened at the Walt Disney Studios Park in 2007. Its official name is 'La Tour de la Terreur - Un Saut dans la Quatrième Dimension', which translates as 'a jump into the fourth dimension'. This downtown Hollywood hotel has an eerie feel about it, with the lettering on the façade hanging at an angle and its neon lights flickering unnervingly.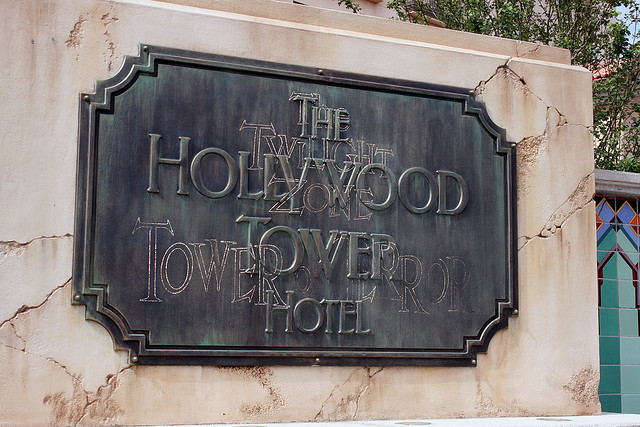 Although it was constructed using concrete instead of steel due to French construction guidelines, the 'hotel' is identical in almost every way to the version in California. It rises to a height of 183ft making it the tallest attraction on Disneyland Paris holidays, with a further 40ft of basement space to fall into The Twilight Zone. Faster than the speed of gravity, the drop is around 160ft and plunges guests 13 floors.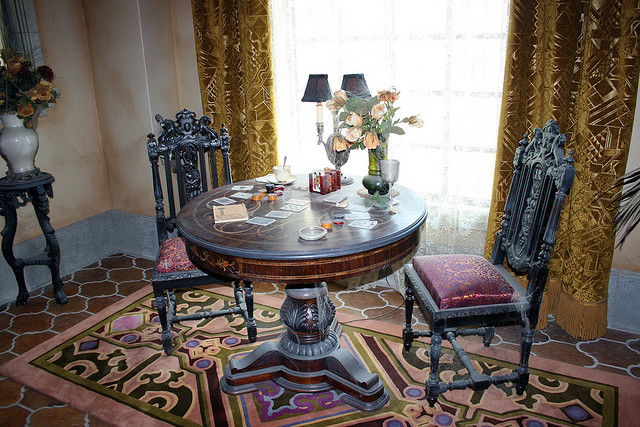 This unique attraction uses three of the largest vertical vehicle conveyance motors ever built. They are three times as large as the biggest standard high-speed elevator motors and even quicker than the fastest high speed-elevator in the world, plummeting at a staggering 39mph.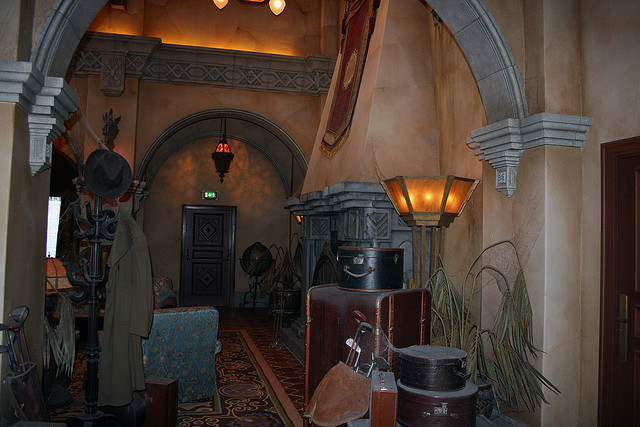 Photo by Neal Whitehouse Piper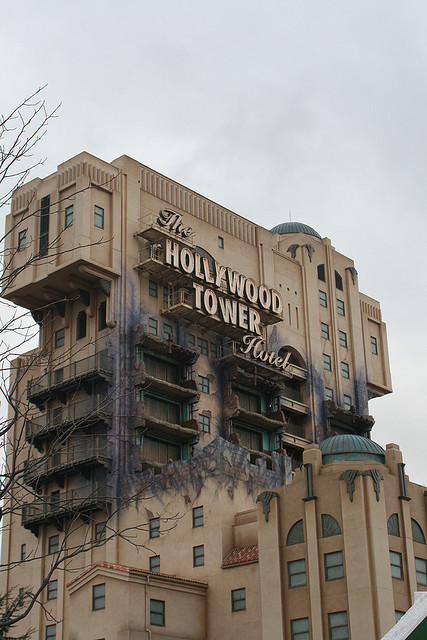 The ageing Hollywood hotel is steeped in history, complete with abandoned luggage and creaking boiler room. Props from France, Holland and the UK decorate the hotel, with many coming from one collector in Holland, which all add to the ambiance of this most chilling attraction.

Rounding out today's post are two photos from Christoph Juergens: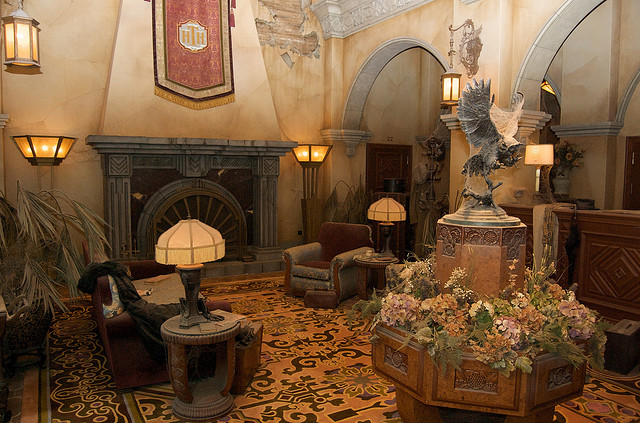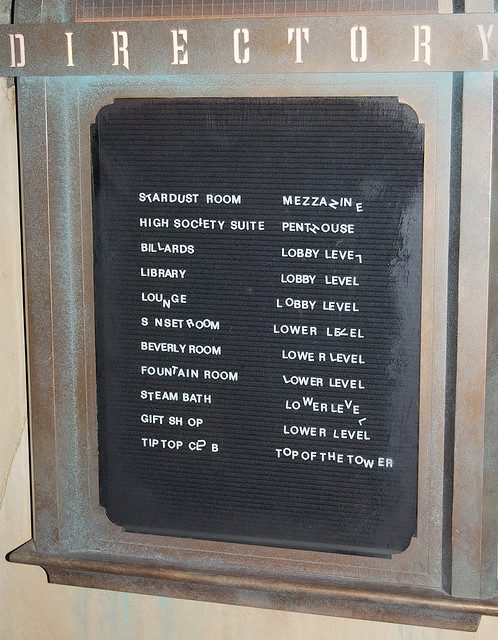 Here's a comparison shot of the Directory from DCA's Tower of Terror: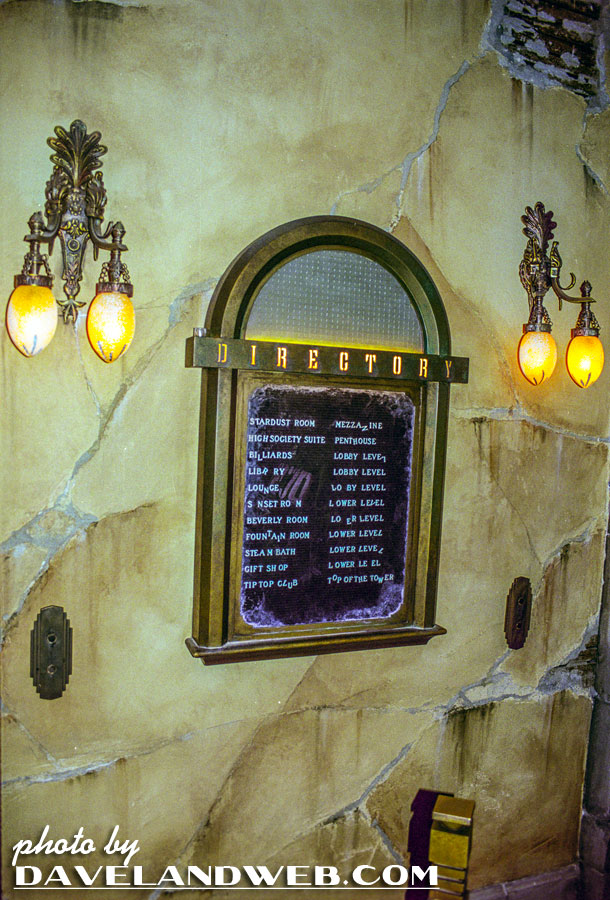 See more Disneyland Paris photos on my
Disneyland Paris web page.
Follow my Daveland updates on Twitter.