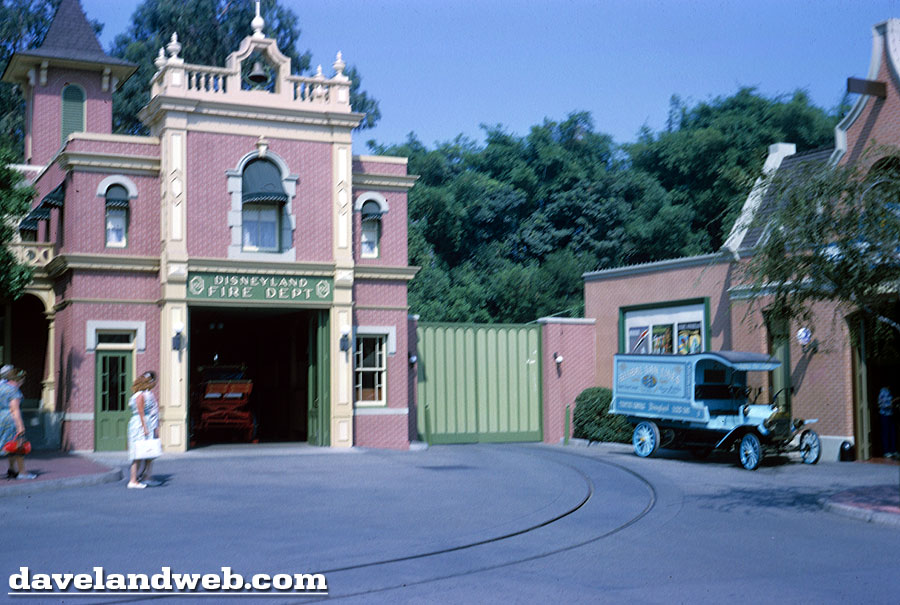 This first somewhat blurry (and previously published) photo from September 1965 shows the Town Square Fire Department. I'm just setting the stage with this shot, which is followed by one taken one month later showing a bit of construction going on. It appears that the pavement is being repaired or replaced. Interesting to see how back in the day, ropes and a few barricades were sufficient. No need to worry about guests getting hurt or any kind of liability.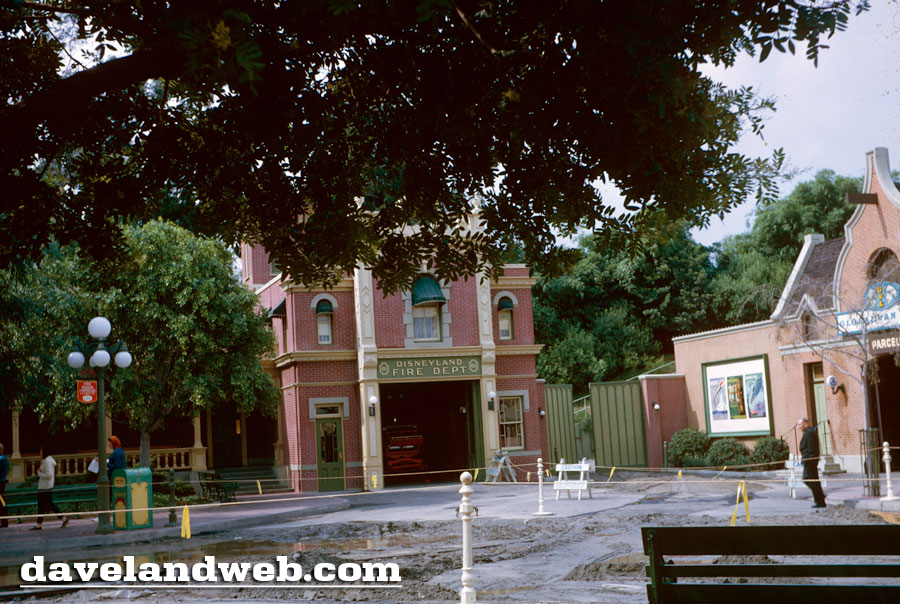 Zooming in for some fun details; oh that open gate is so tempting! If only I'd been there that day...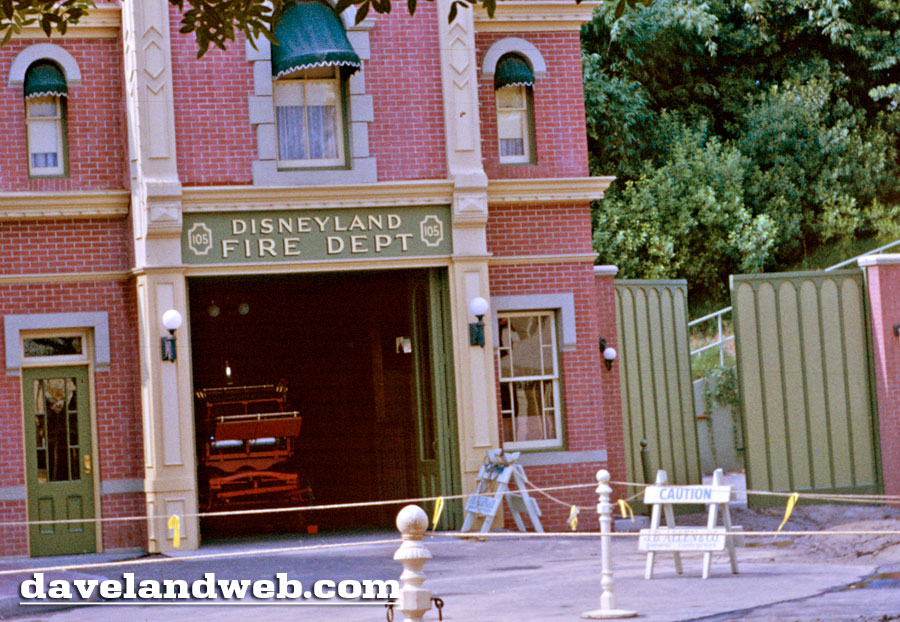 Today, any kind of construction at Disneyland means that temporary walls that are at least 7 feet tall must be erected to block out what's going on behind them. Is it secrecy, or is it liability? Here's a recent shot of the same area with a bit of refurb going on.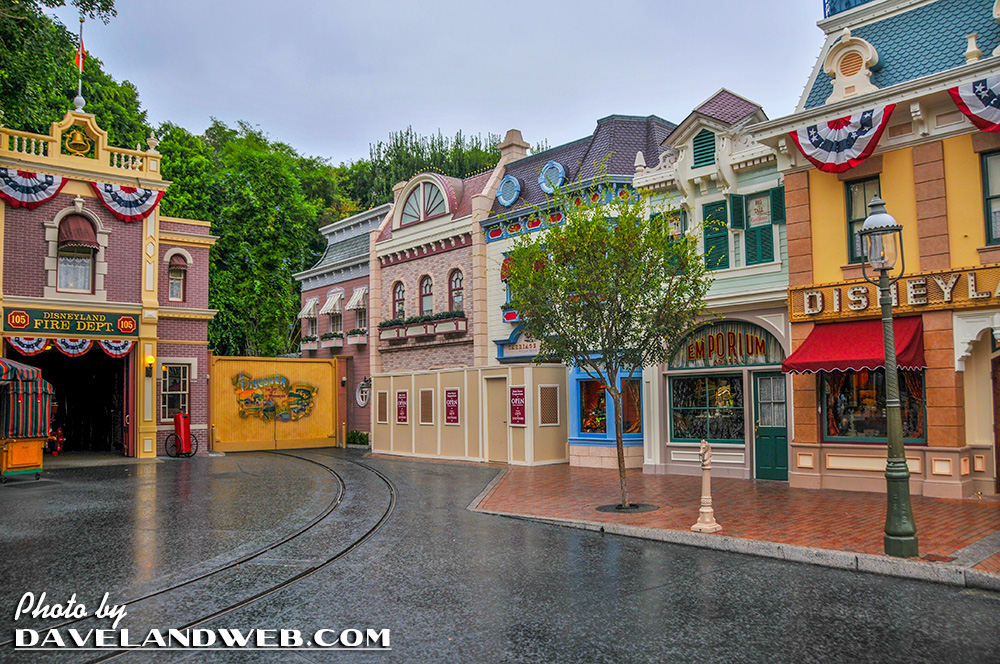 Follow my Daveland updates on Twitter.
See more Disneyland Town Square Fire Department photos on my
Fire Department web page.