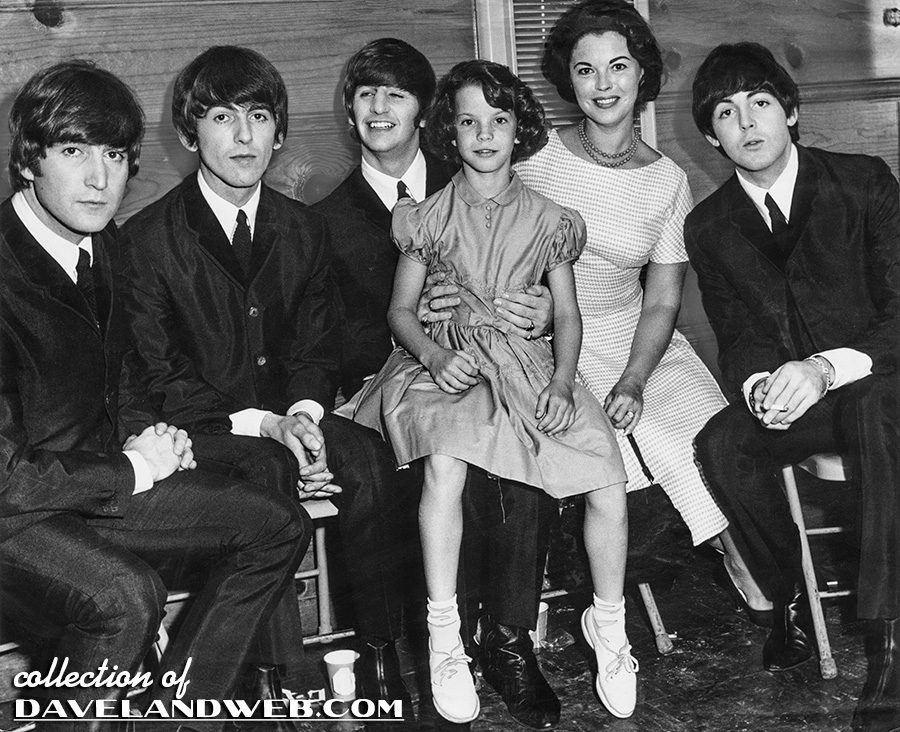 Shirley Temple Black had visited the Beatles in their dressing room backstage at a San Francisco concert on August 19, 1964 at The Cow Palace. Shirley is shown here with her daughter, Lori, in a photo that was taken by Shirley's husband, Charles Black. This concert marked the start of the Beatles North American tour. Initially, George Harrison didn't want anything to do with posing with Shirley, but was coaxed into coming out. Paul was apparently the one that had invited Shirley and her 10 year old daughter backstage in the first place. Besides Shirley, the backstage guests also included Joan Baez and Derek Taylor. According to the website
beatlemania.ca
:
The Beatles landed at San Francisco International Airport at 6:24 p.m. with 9,000 screaming teenagers in the reception room. The show began at 8:00 p.m with 17,130 people in attendance. Backstage, the Beatles held a press conference, and even had a picture of them taken with child star Shirley Temple. At 9:20 p.m The Beatles took the stage dressed in dark blue suits. Jelly beans were being pelted at them while they were performing. This would become a ritual at every concert due to George Harrison talking about Ringo stealing his "jelly babies" which were softer candies than jelly beans. The show was stopped twice because of the hail of jelly beans. On this night, they performed 10 numbers in thirty minutes before being transported by ambulance (their limousine was besieged by Beatles' fans) to the airport and their next concert in Las Vegas.
When the Beatles requested her permission to use Shirley's image on the cover of
Sgt. Pepper's Lonely Hearts Club Band
, she was the only celebrity who insisted upon hearing the album before granting permission.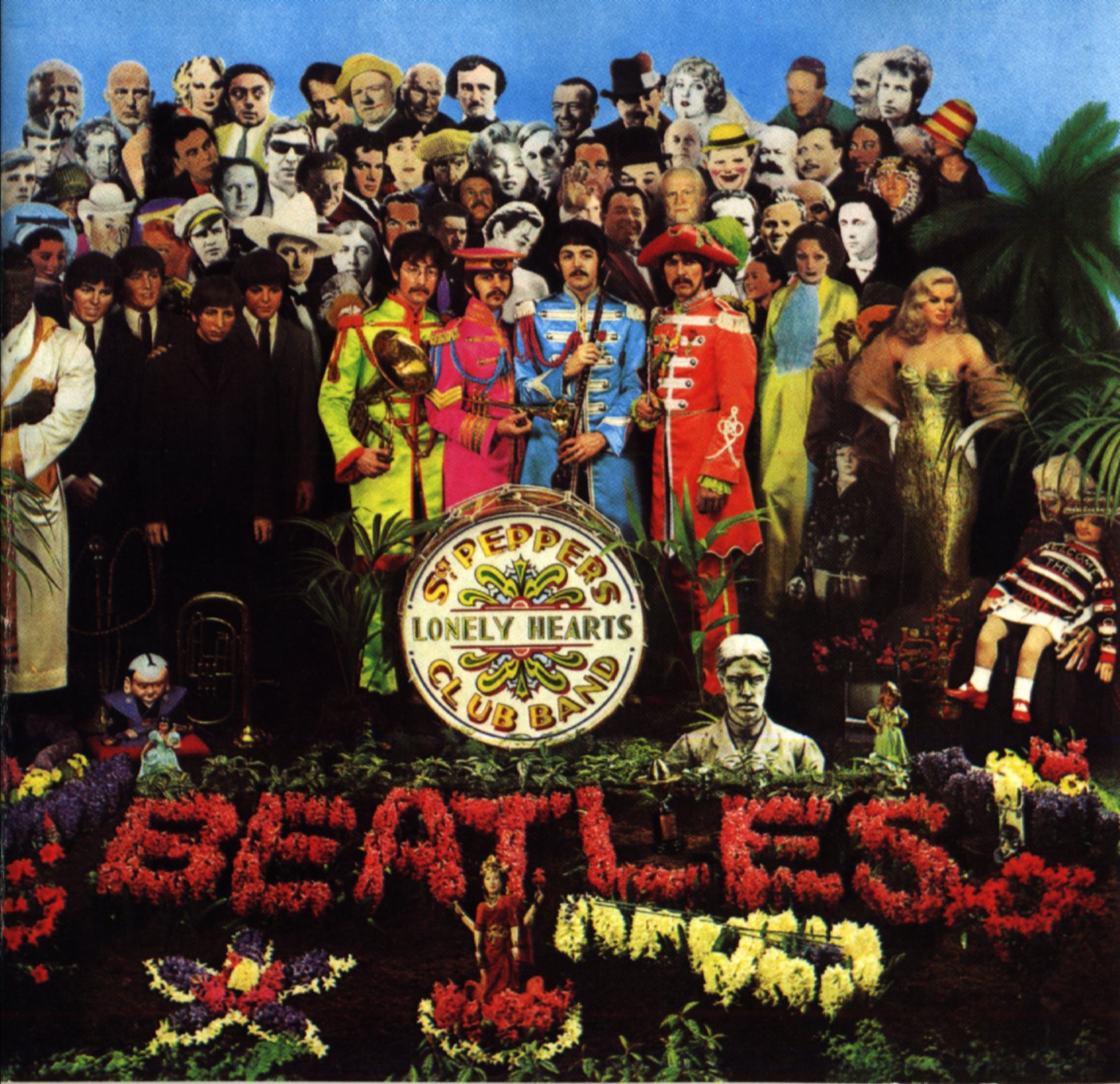 Years later, Lori played the Cow Palace as a bassist with the seminal metal-grunge Seattle band the Melvins supporting Rush in 1994 on their Counterparts tour. The
Cow Palace
is still in operation.
Follow my Daveland updates on Twitter. To see more Shirley Temple photos, visit my Shirley Temple web page.