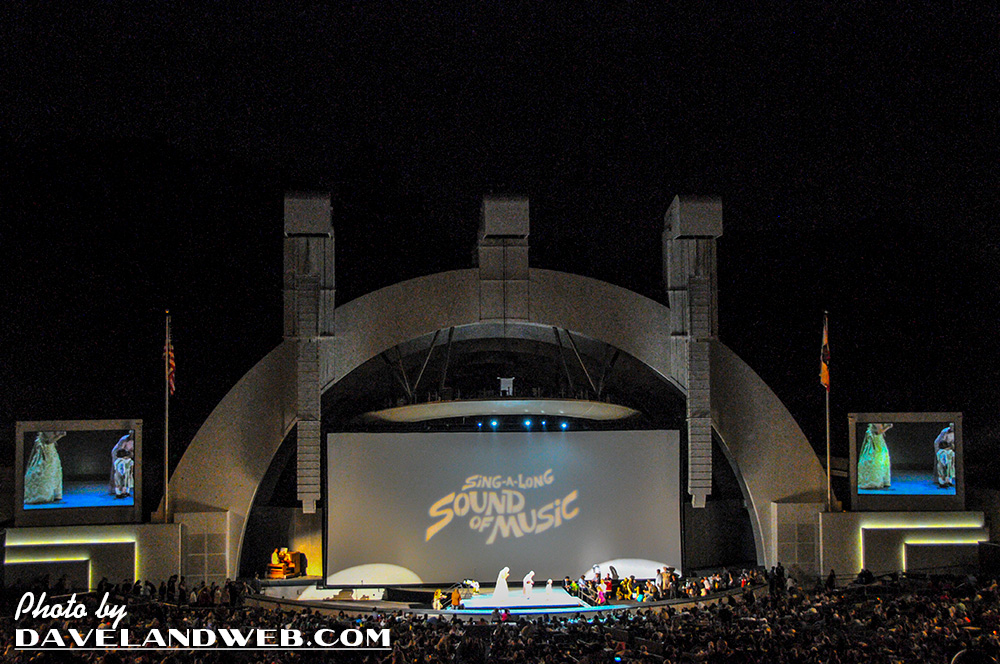 Last Sunday, I journeyed up to Hollywood to experience "The Sound of Music" singalong at the Hollywood Bowl. My two enthusiastic friends had coaxed me into joining them, but deep down, I feared the evening would really suck.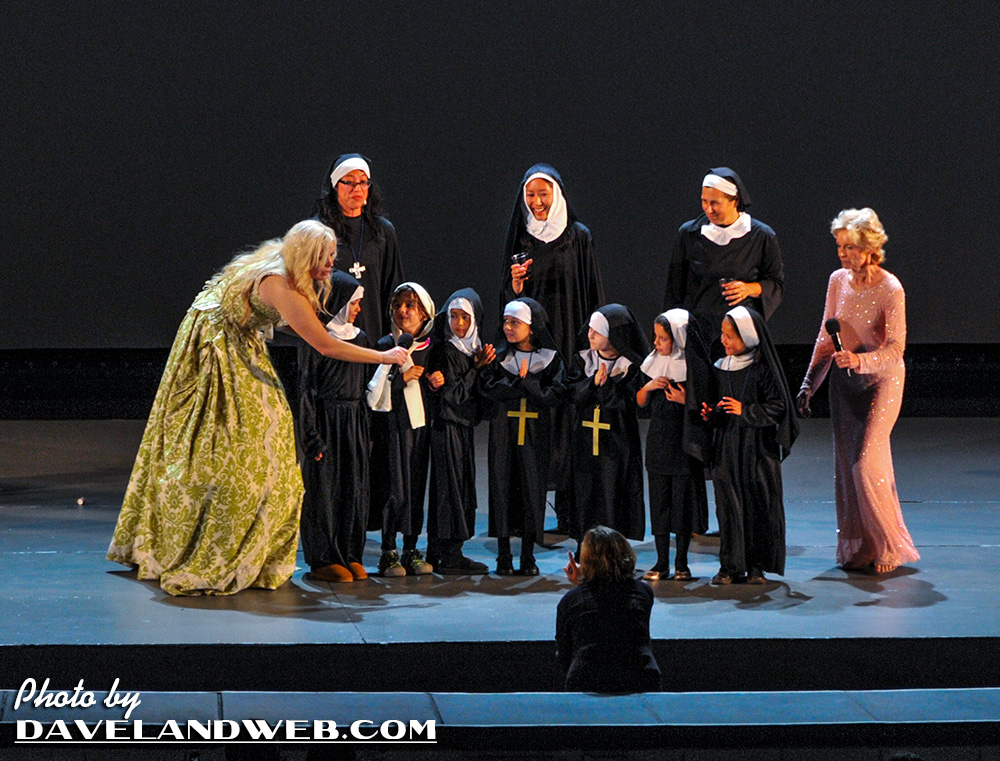 Little did I know what a blast it would be. Preceded by a costume contest, Melissa Peterman was the MC, assisted by the lovely Charmian Carr, best known as the eldest Von Trapp daughter, Liesel.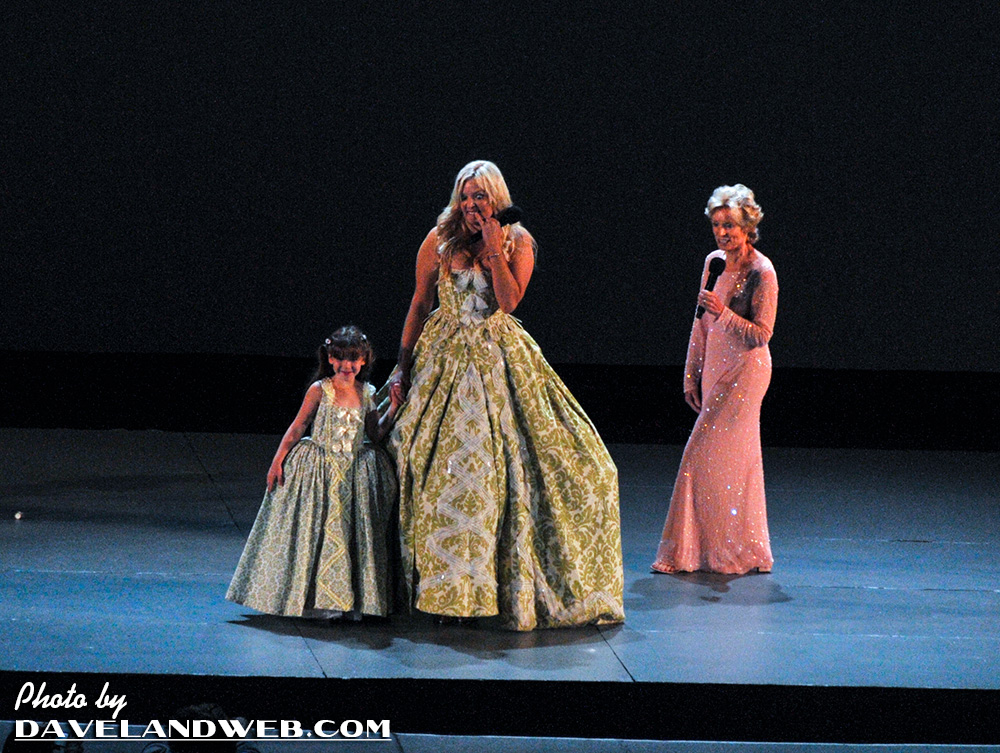 This contestant, dressed as Liesel, had her boyfriend shoot a photo of her with the real Liesel (well, as real as possible, considering there was no Liesel Von Trapp).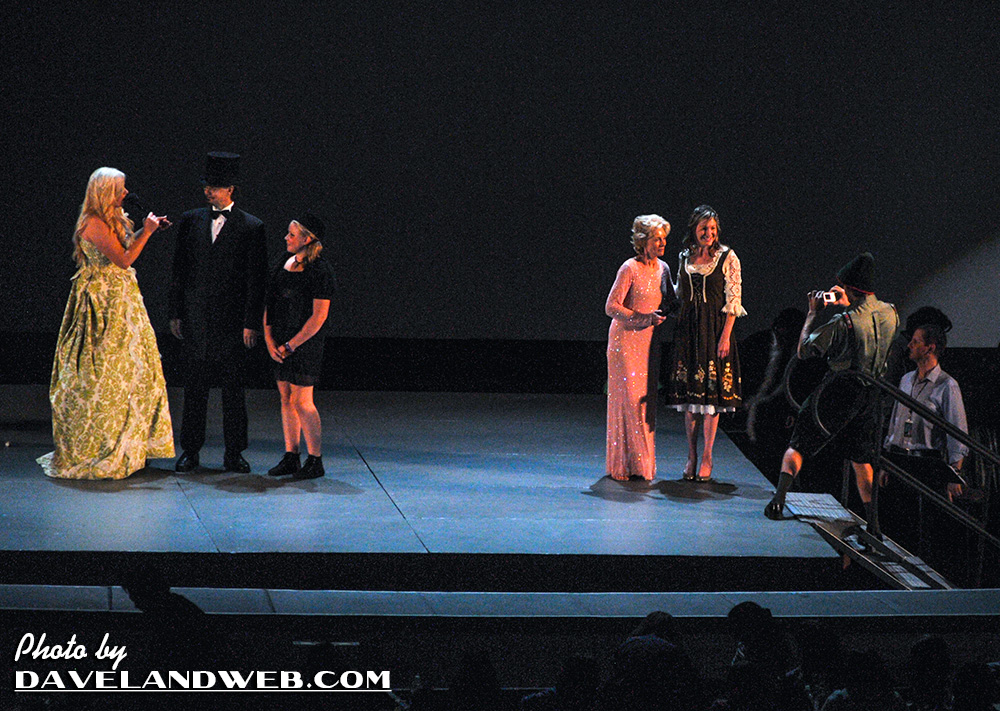 These two contestants came with "Brown paper packages tied up with string." I'll give you a minute to figure out the joke.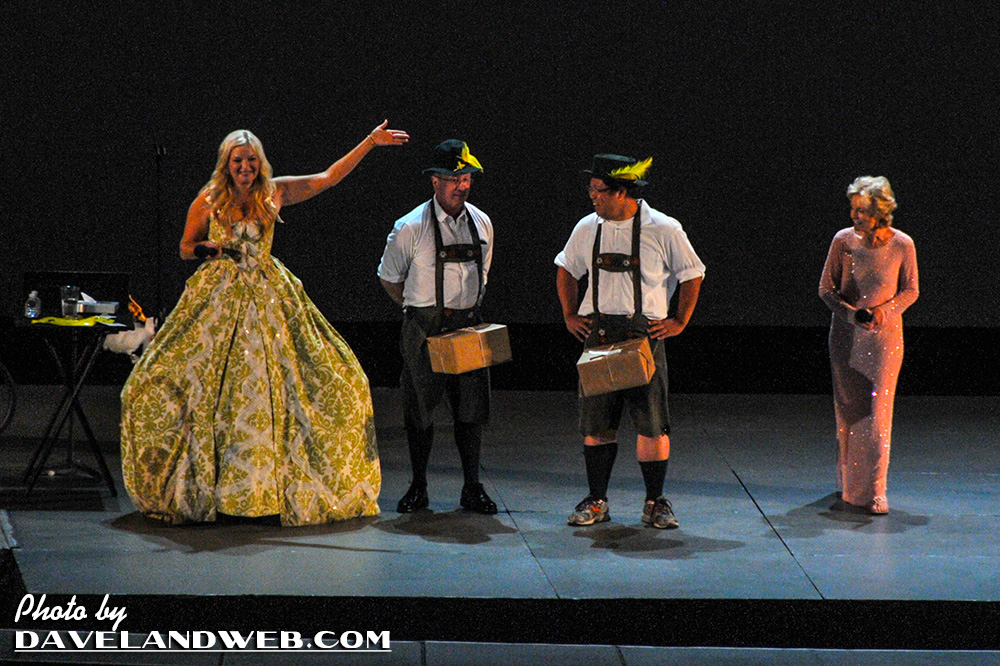 The winner of the contest were these imaginative tots dressed as the Oscars that the film won. The children told Melissa and Charmian that the gold lame came from their grandfather. Huh. That must be one very fun home!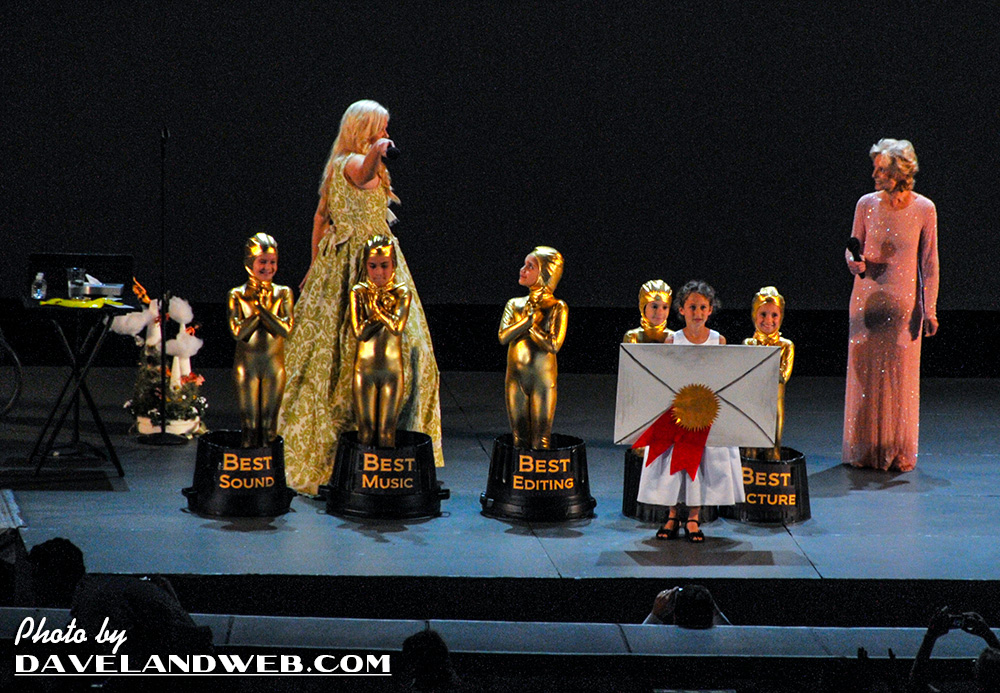 The highlight of the pre-show was seeing all of the actresses who played the Von Trapp daughters together onstage. Kym Karath (Gretl), Debbie Turner (Marta), Angela Cartwright (Brigitta), Charmian Carr (Liesel), & Heather Menzies Urich (Louisa).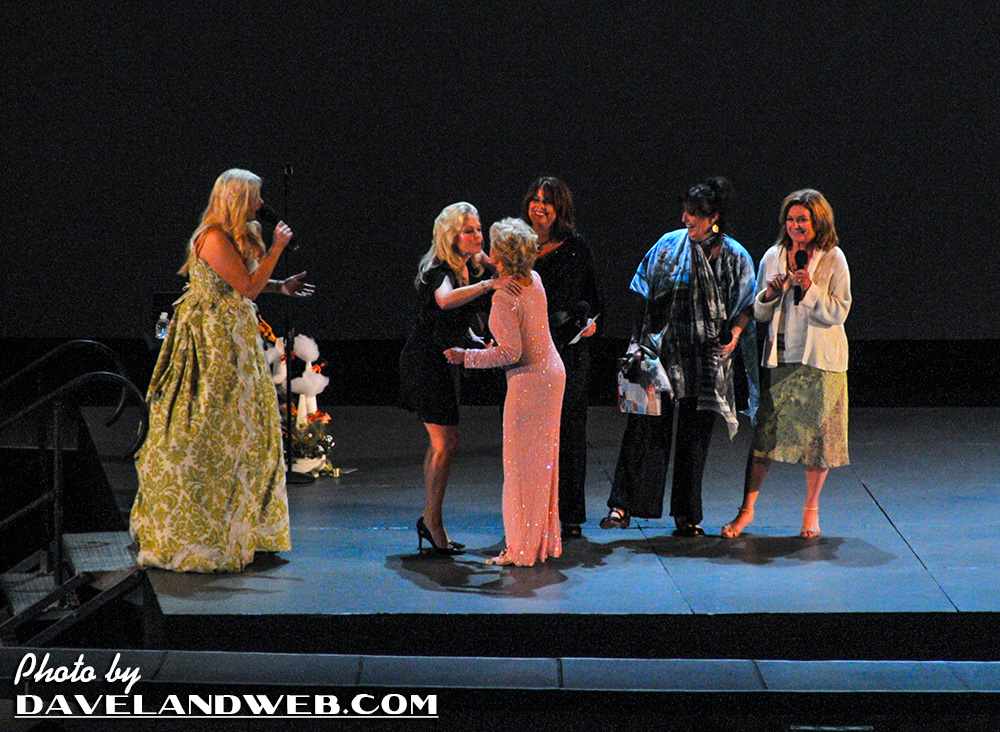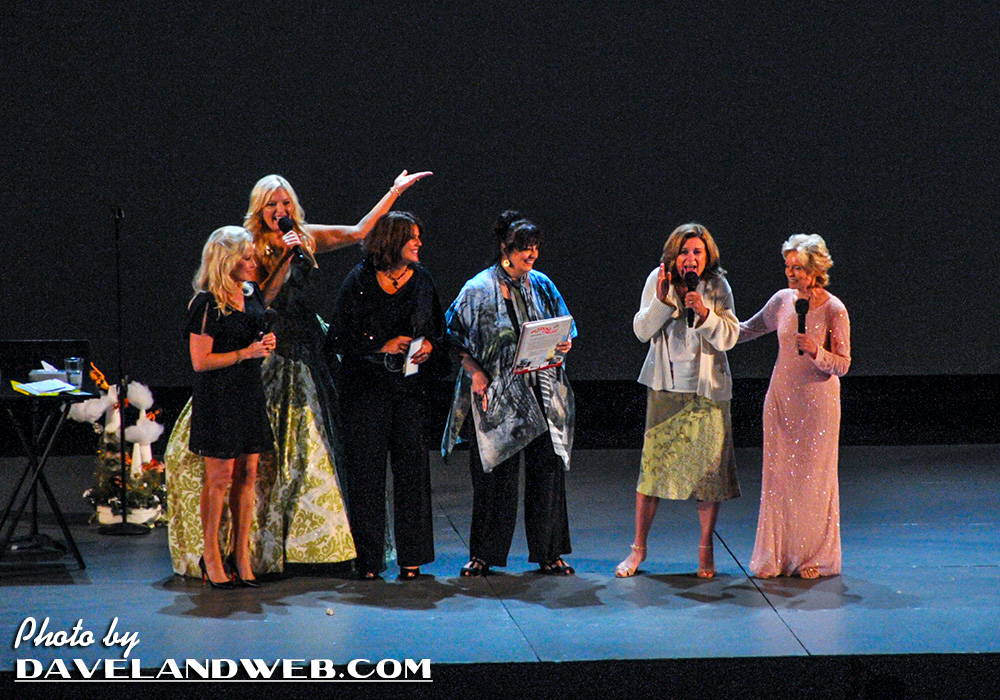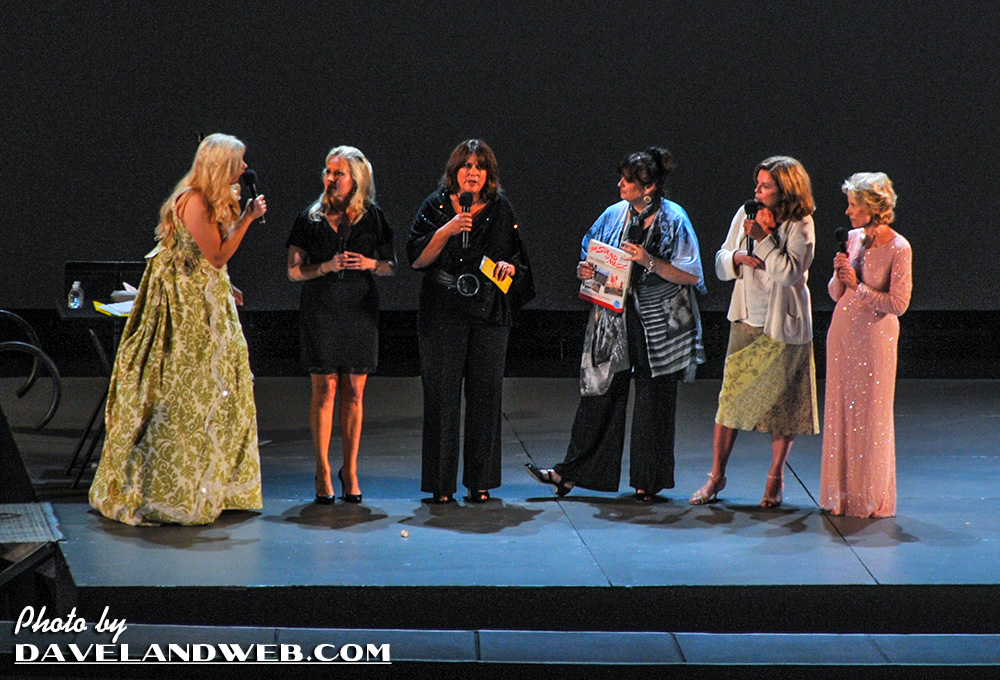 What a beginning; the aerial shot that expertly/seamlessly cuts to a closeup of Julie Andrews is sheer genius.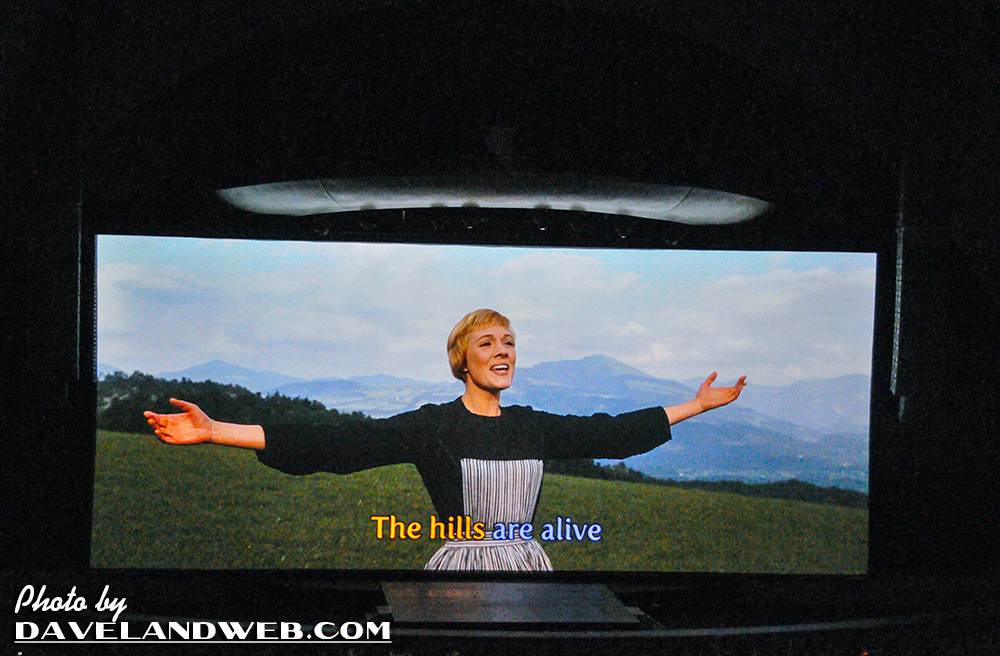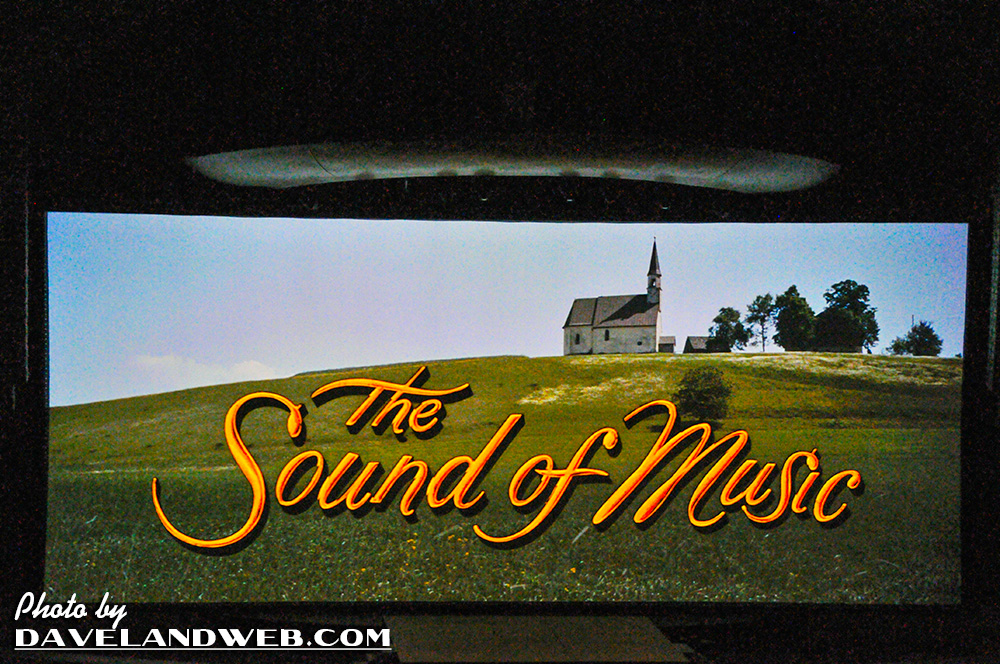 When "Edelweiss" was sung, the audience broke out their cell phones and lit up the hillside.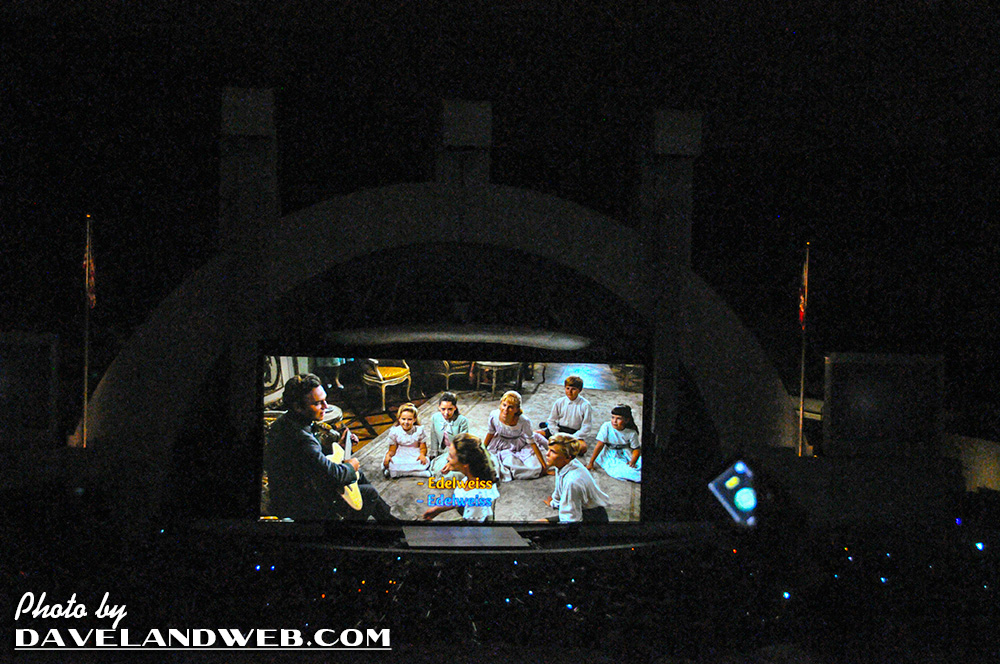 It was a beautiful sight to see.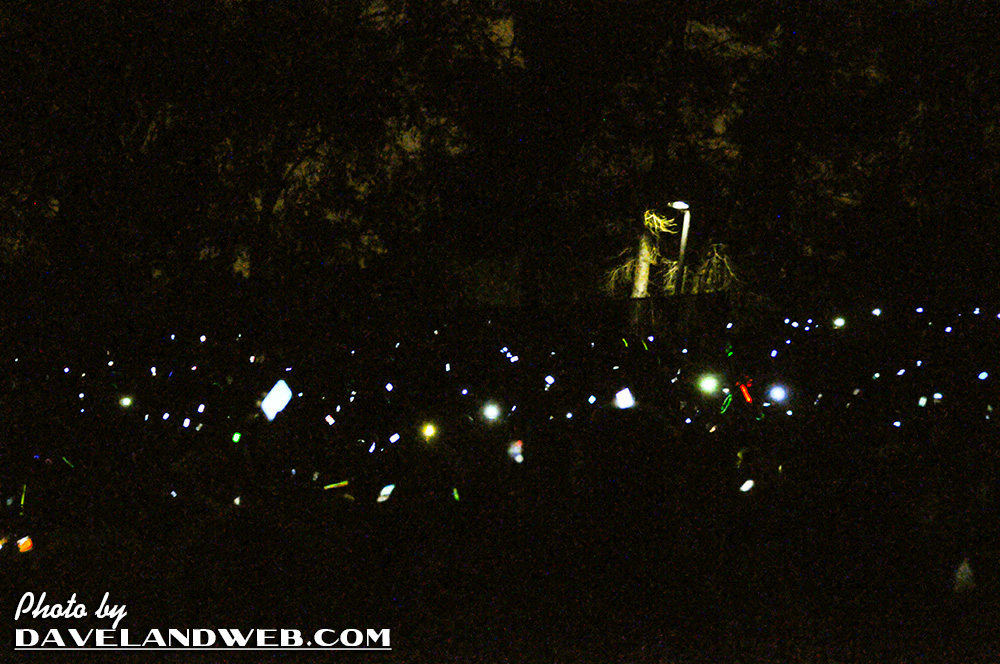 Everyone loves to hate The Baroness. "Hisssssssssssssssssss…"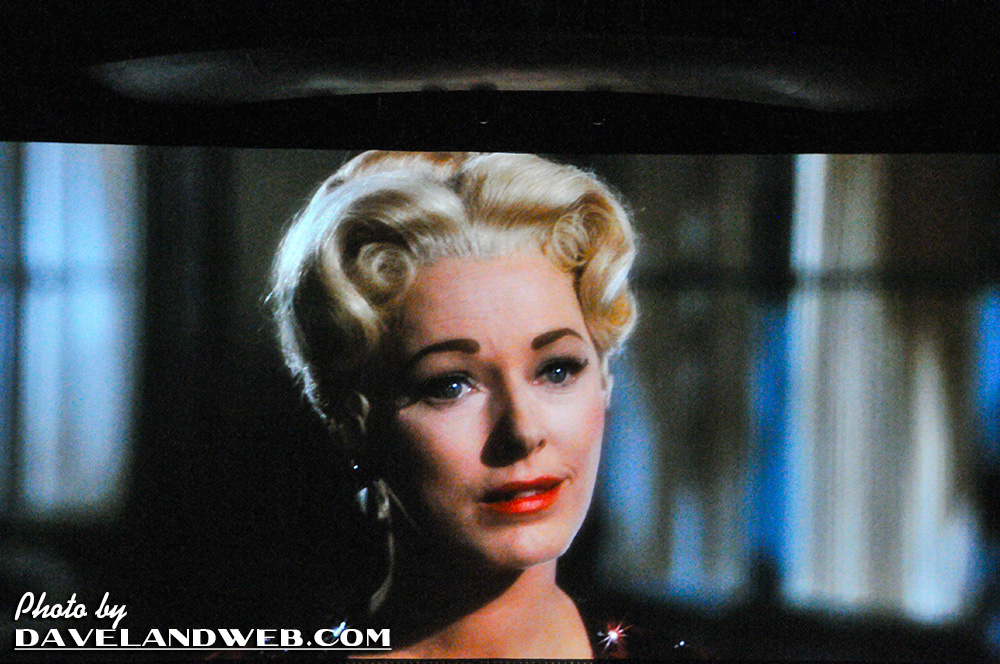 Whether you like the script or not, you can't argue that the lighting and design on this film are stupendous.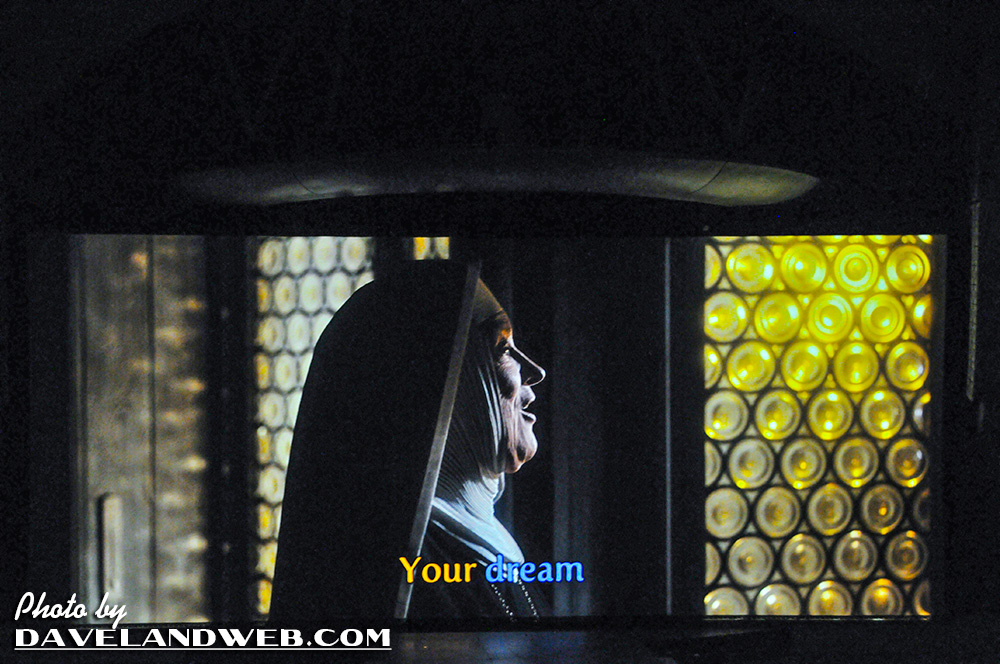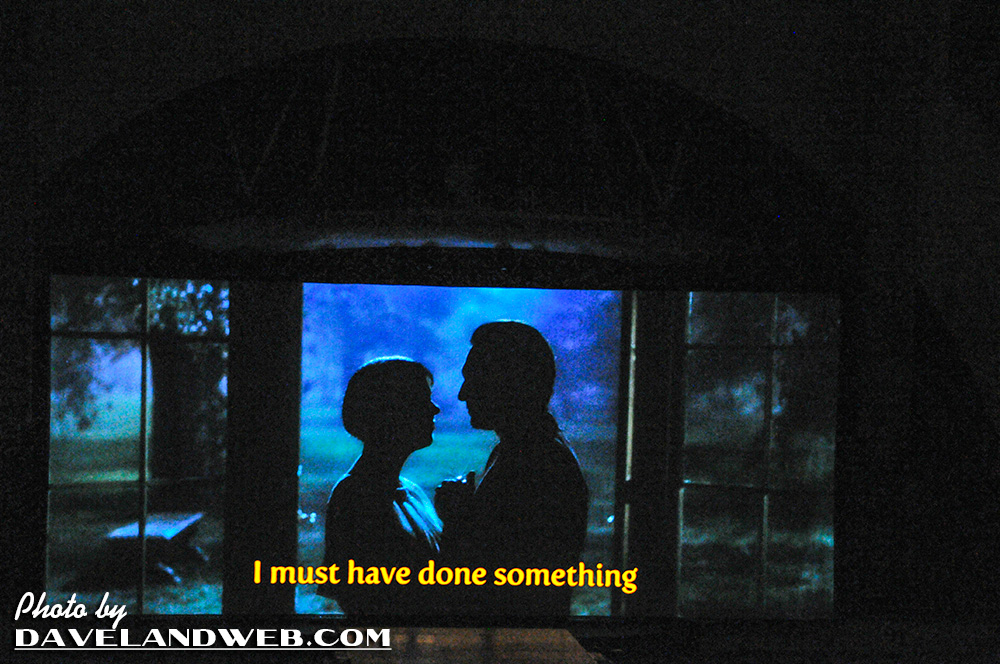 One of my favorite scenes: "Reverend Mother, I have sinned."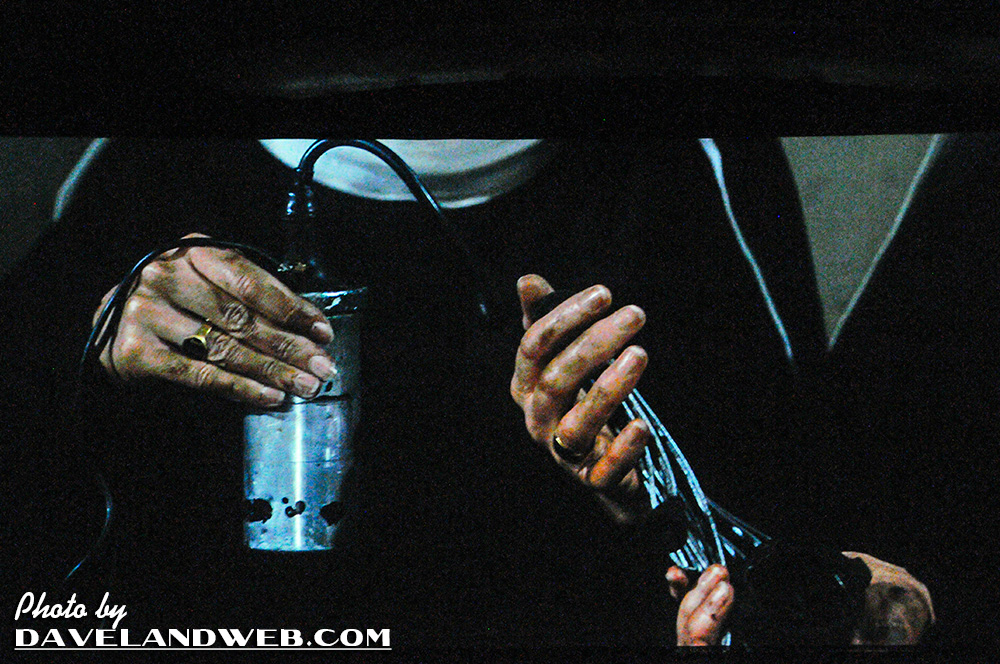 If this show ever comes to a location near you, I highly recommend it. Although I would find it difficult to think of a better venue than the famous Bowl itself. The image was crystal clear, and the audio literally shook the hillside.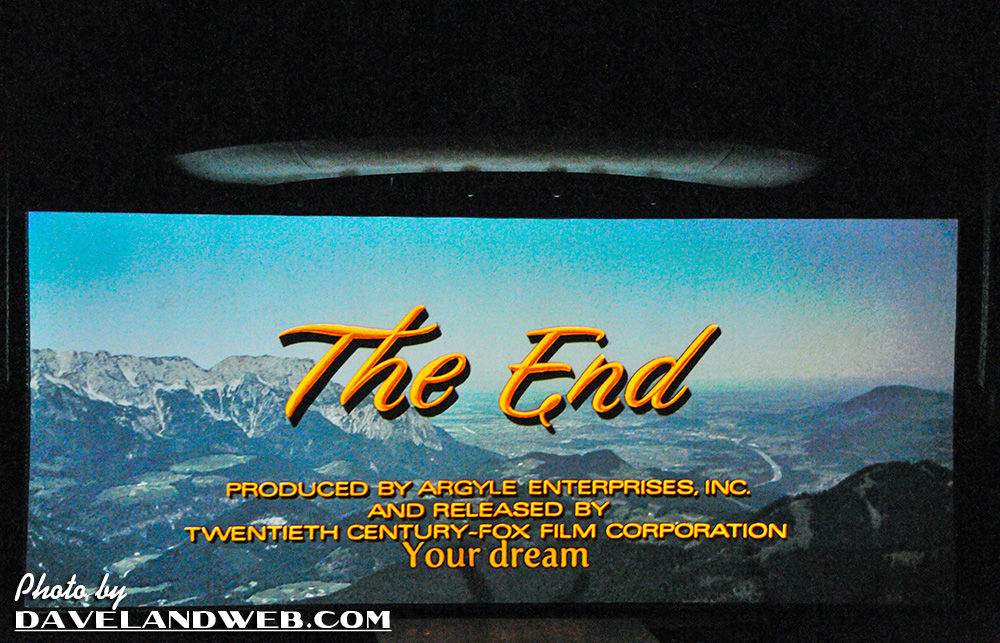 Follow my Daveland updates on Twitter. To see more Hollywood Bowl photos, visit my Hollywood Bowl web page.