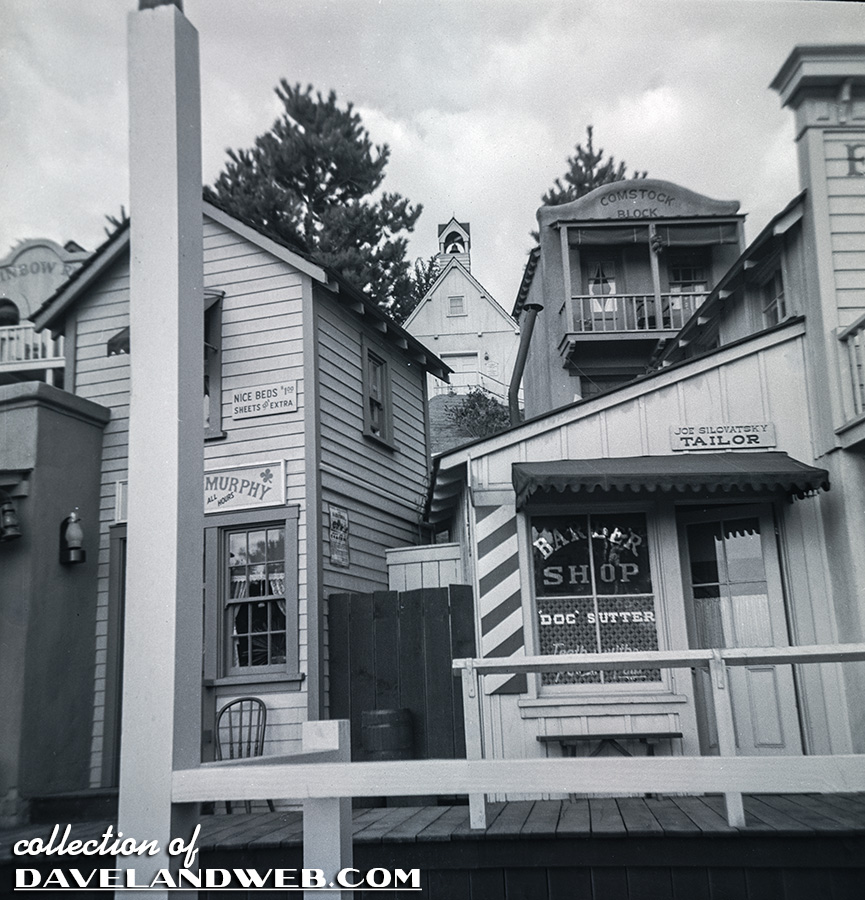 A trio of shots today from the Nature's Wonderland Attraction. First up is a unique view of the town of Rainbow Ridge. Anybody care for a haircut from "Doc" Sutter? Good to know that the Barber Shop is still in business today at Big Thunder Mountain: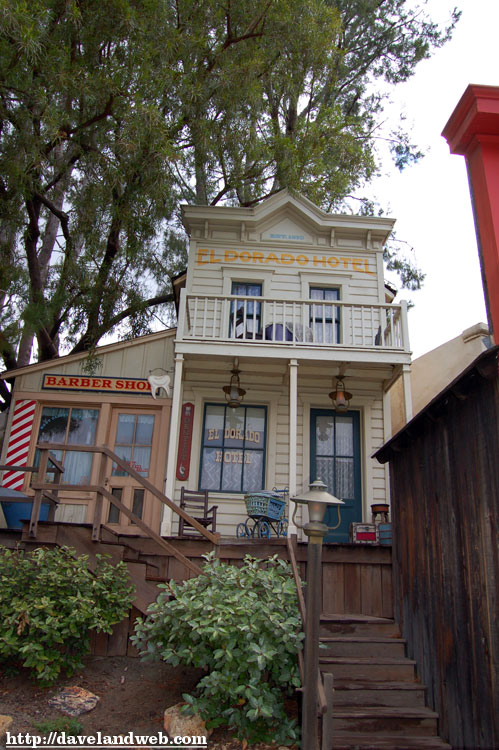 Engine #3 is pulling into the loading area for shot #2: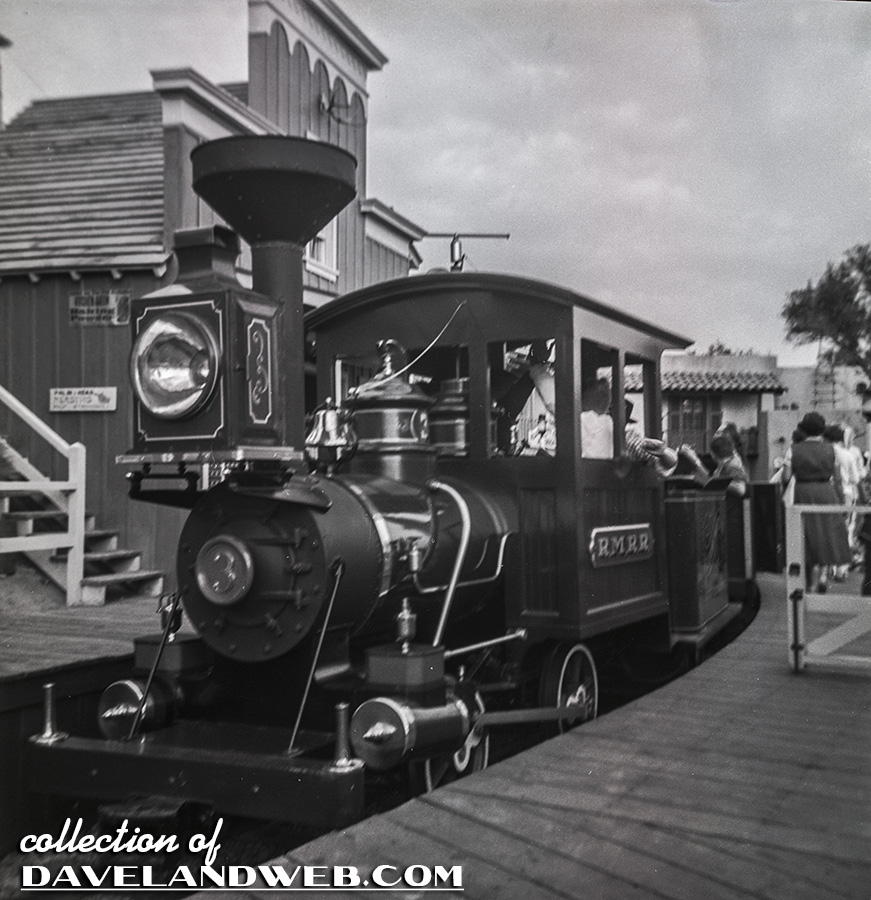 In this shot of the Pack Mules, you can kinda' make out a Conestoga Wagon on the left side in the background. Those little kids are having the time of their lives.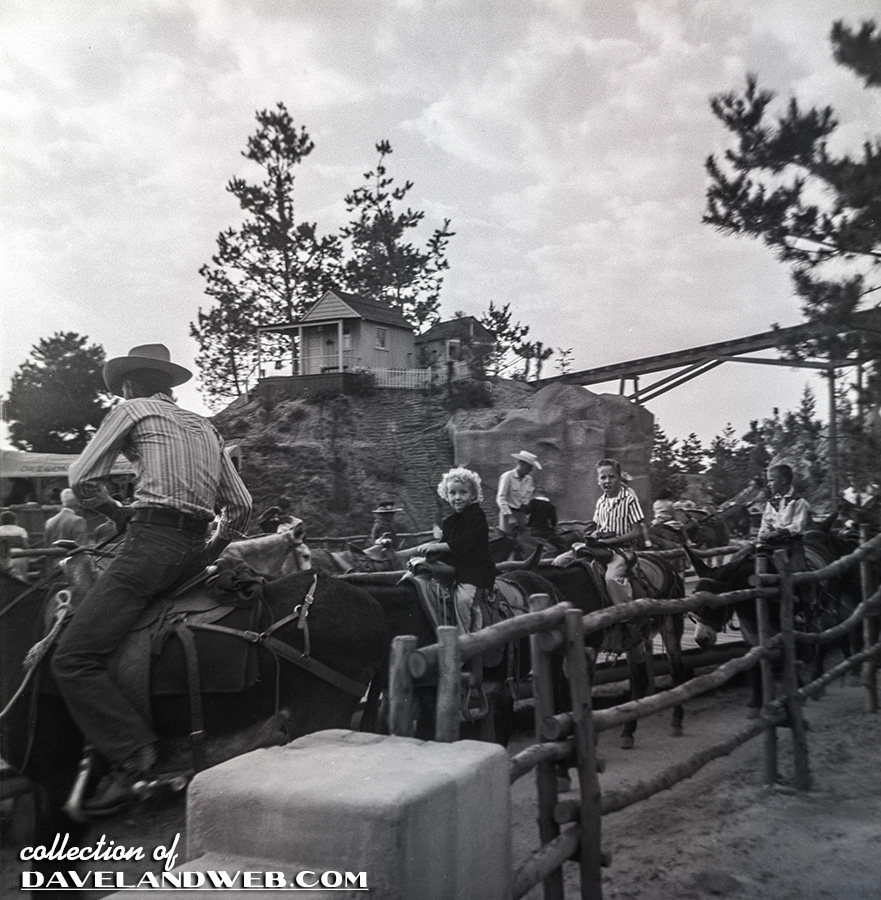 See more Disneyland Nature's Wonderland photos at
my regular website
.