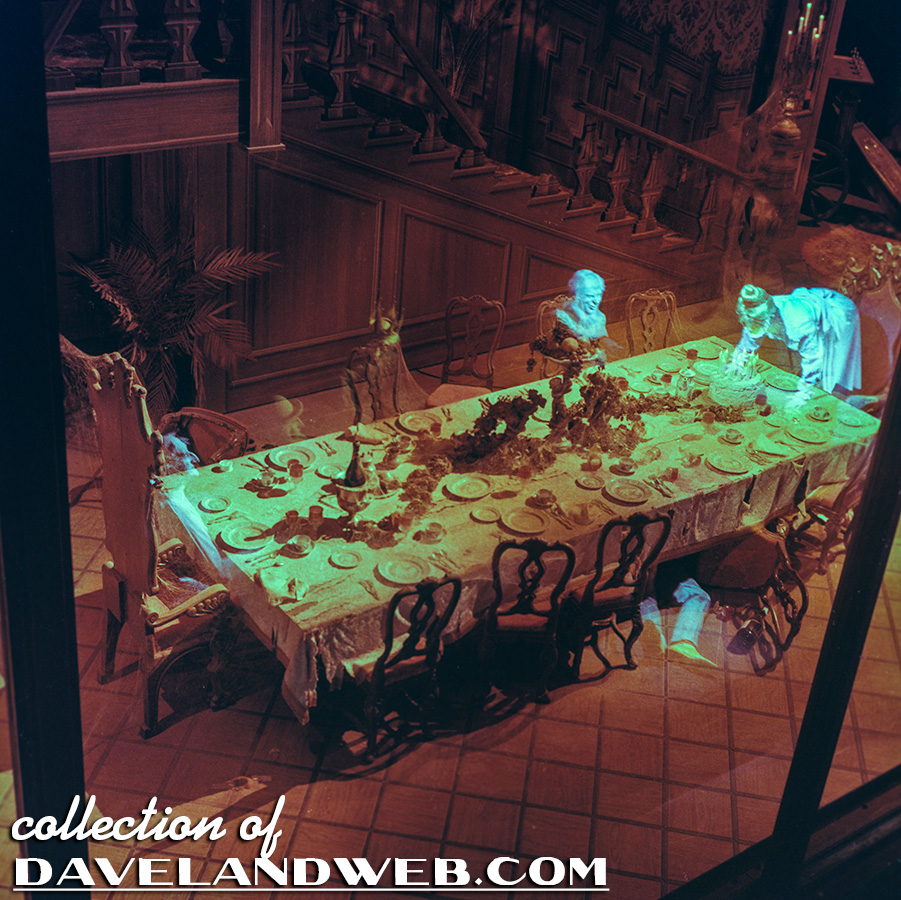 HOW DO THEY DO THAT DEPT.: Here's an early publicity view of The Ballroom Scene at Disneyland's Haunted Mansion, showing what guests see as their Doombuggies glide by. However, to create the Pepper's Ghost effect, the actual figures reflected in the ballroom reside in another room. Here they are in all their gaudily-painted glory. Note how everything is a mirror-image from what you see on the attraction.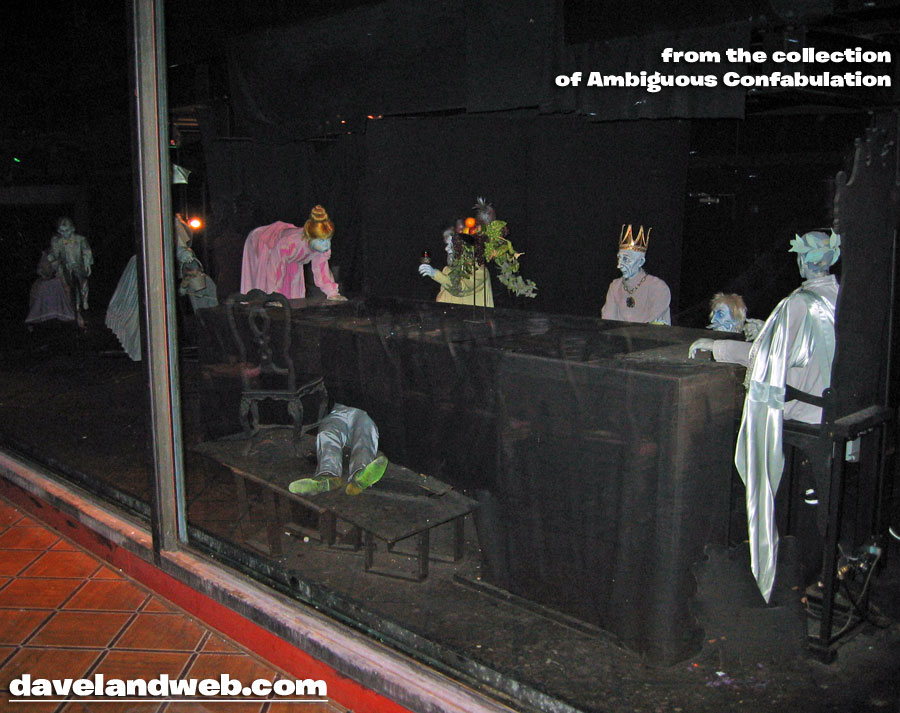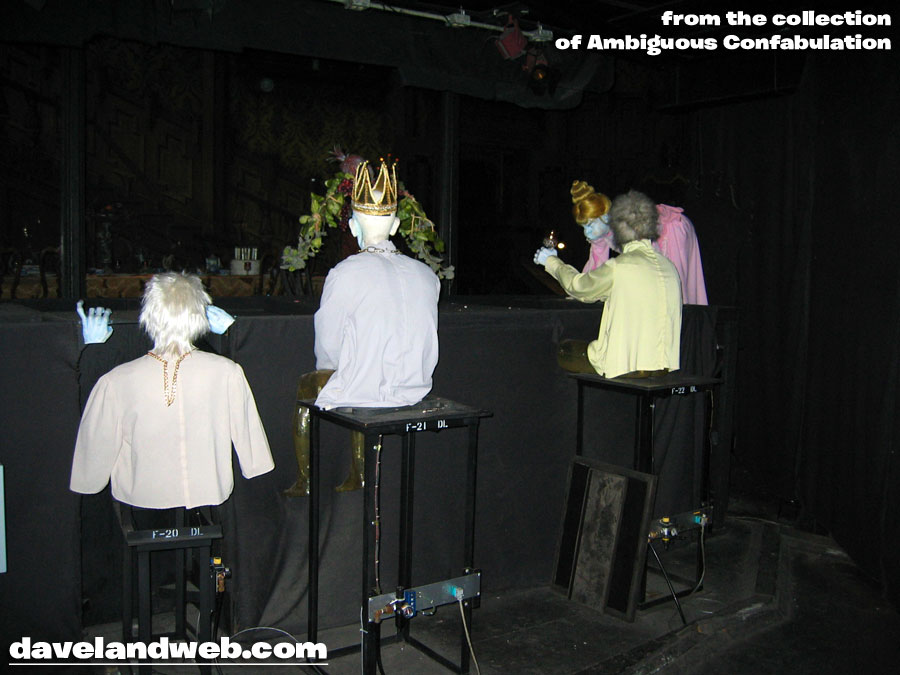 Daveland eagle-eyed reader John R. Gutknecht checked out the books on the shelf in this photo and id'ed the red book as a Grainger catalog and noted that the other ones looked like industrial supply catalogs.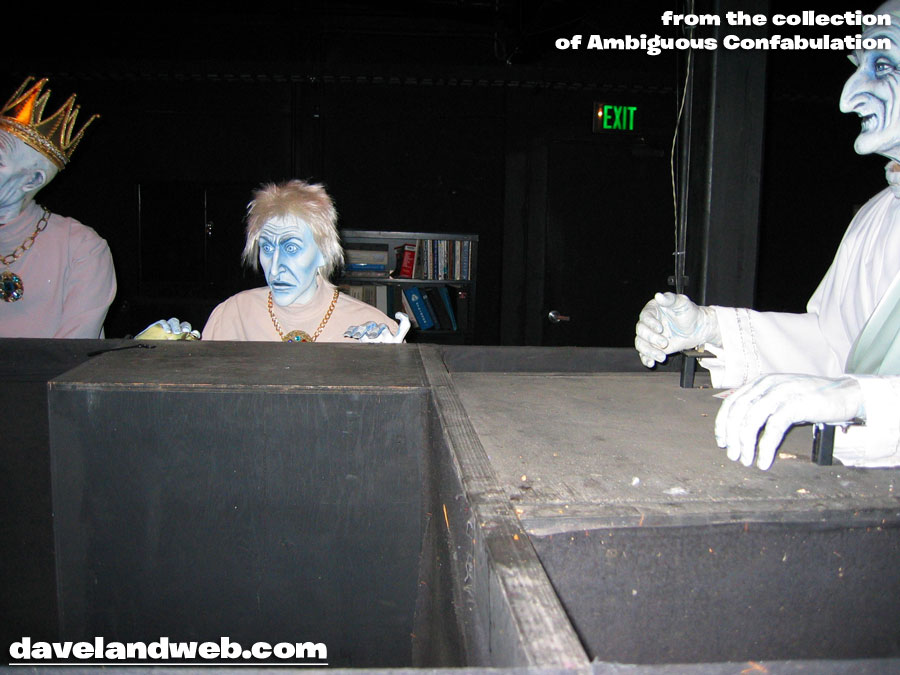 The table that you see is actually empty; here is what it looks like without the ghostly projections: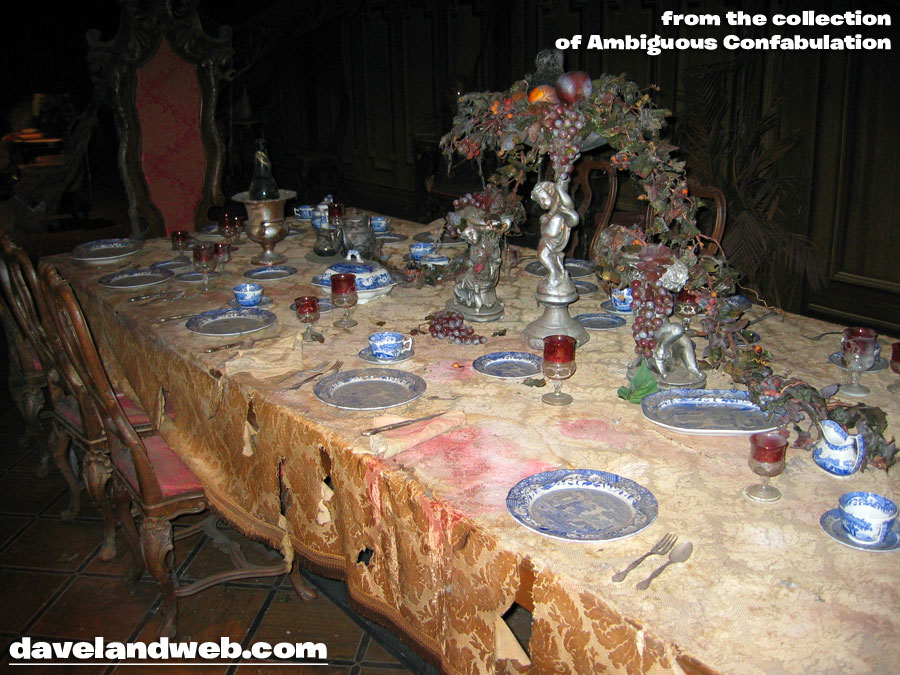 Most hardcore (and even semi-hardcore) Haunted Mansion fans know that the ghostly effect in the ballroom is from Pepper's Ghost, which is basically a mirrored projection. But what is actually reflected in that mirror? The collection of Ambiguous Confabulation provides the answer with these way cool behind-the-scenes photos.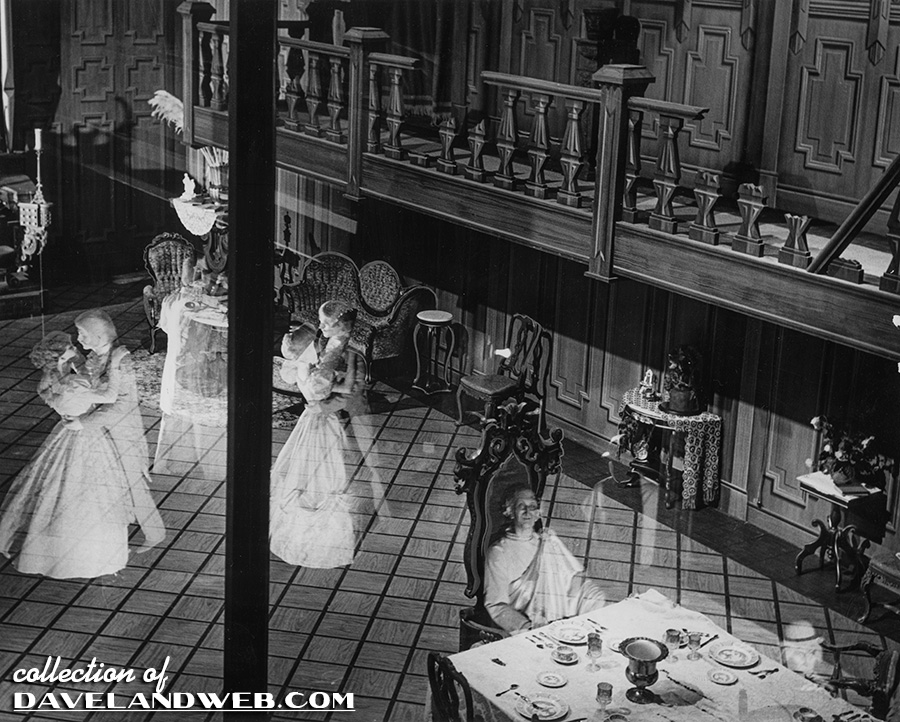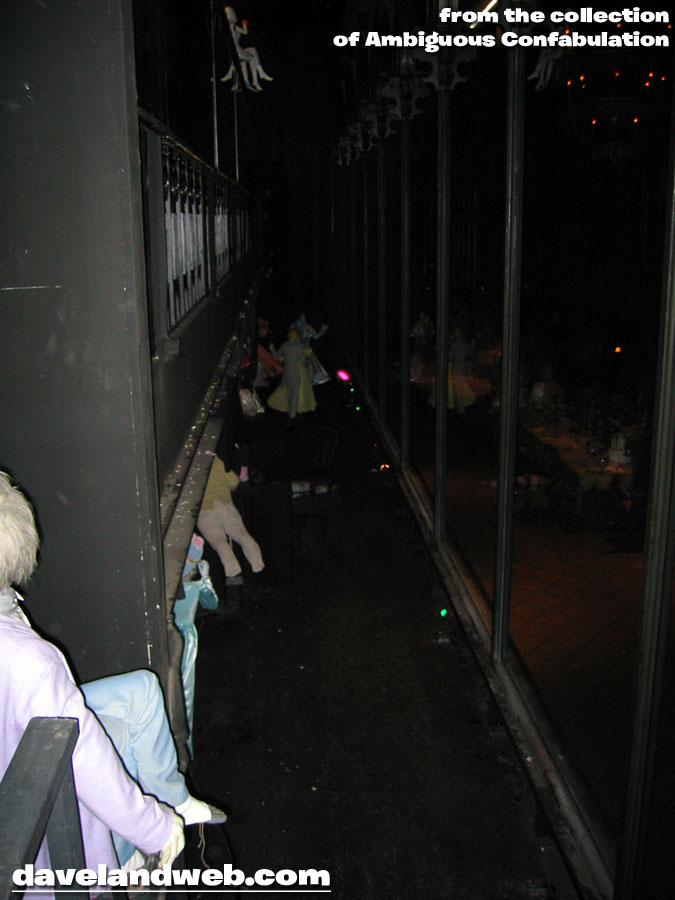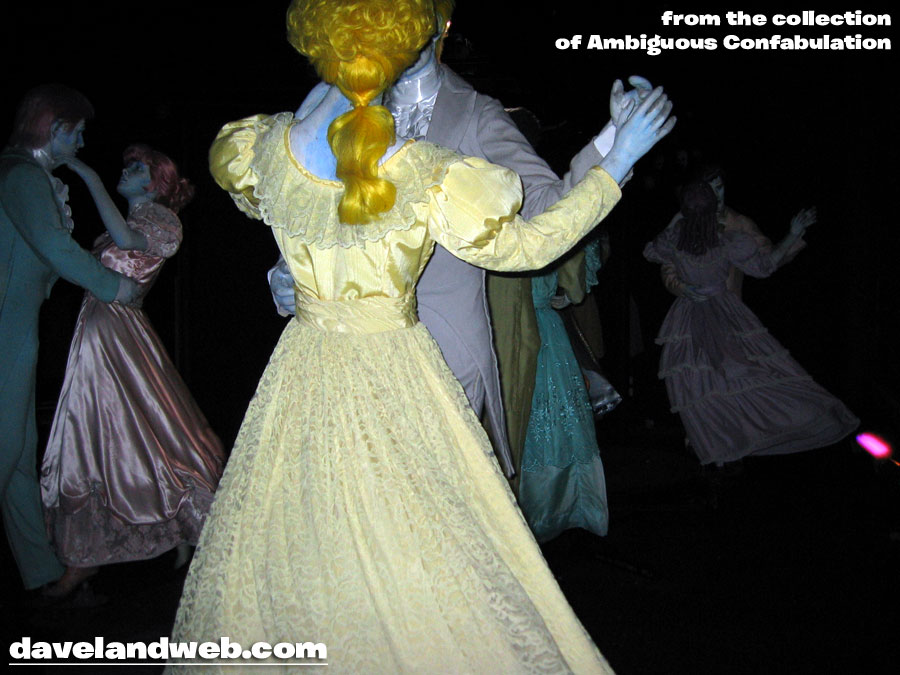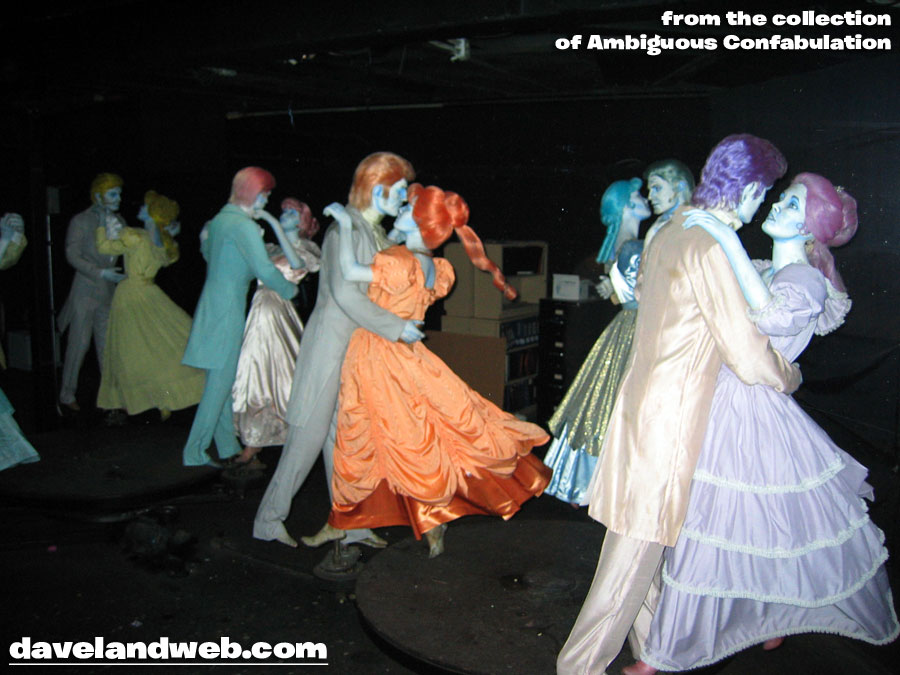 This is one dinner party that would give Martha Stewart a coronary. For those of you with stronger stomachs, enjoy the details of the table settings for this Ballroom Birthday feast!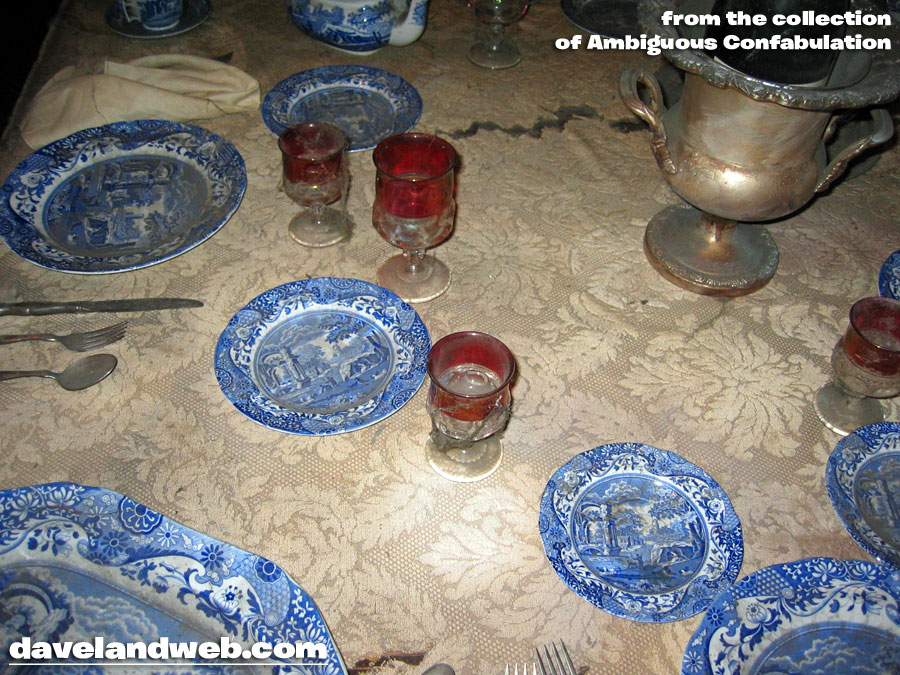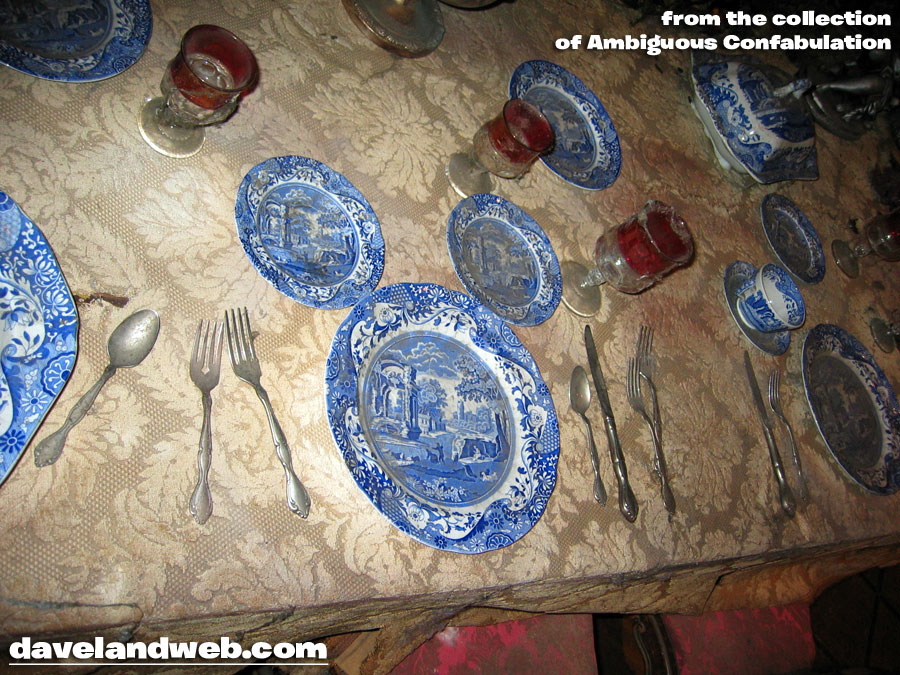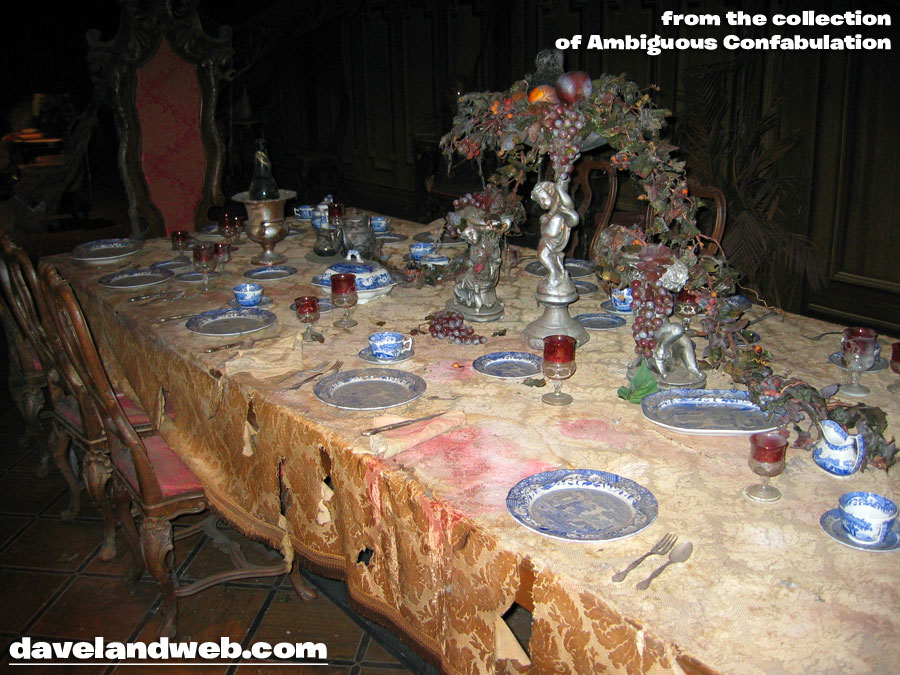 See more Haunted Mansion (regular AND NBC) photos at
my website
.