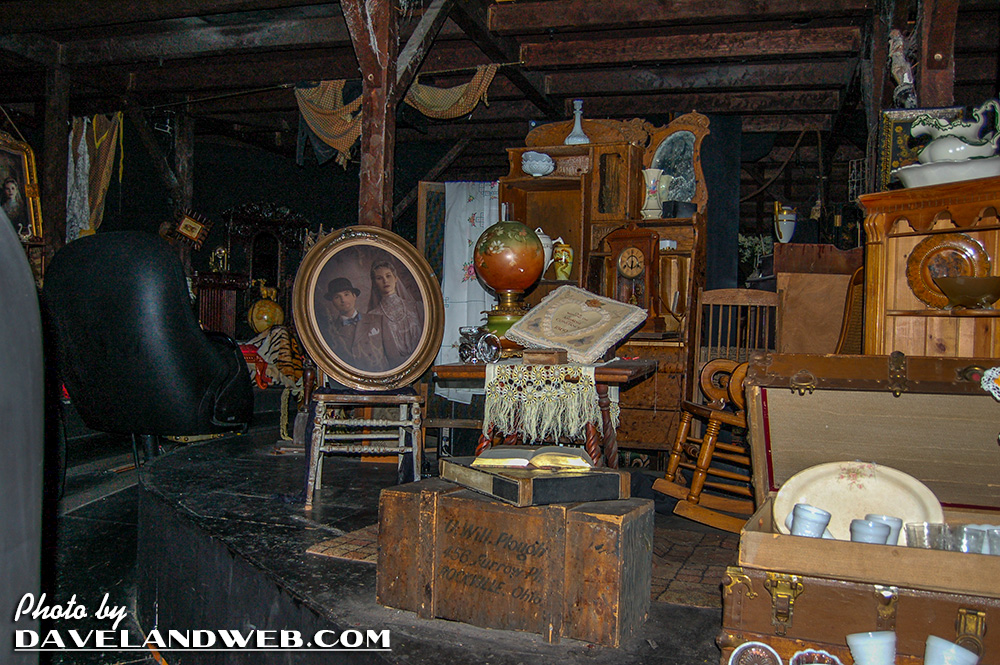 After the birthday banquet, your Doombuggy rounds the corner and comes across the revamped attic, showing various portraits of the Bride with her husbands, who intermittently lose their heads over her. Although the special effect is neat, there's something jarring about these photos and the new "improved" bride; they just don't seem to fit in with the rest of the mansion and its tone.
For you Old School fanatics, here's a vintage undated shot; popup ghost barely visible on far left.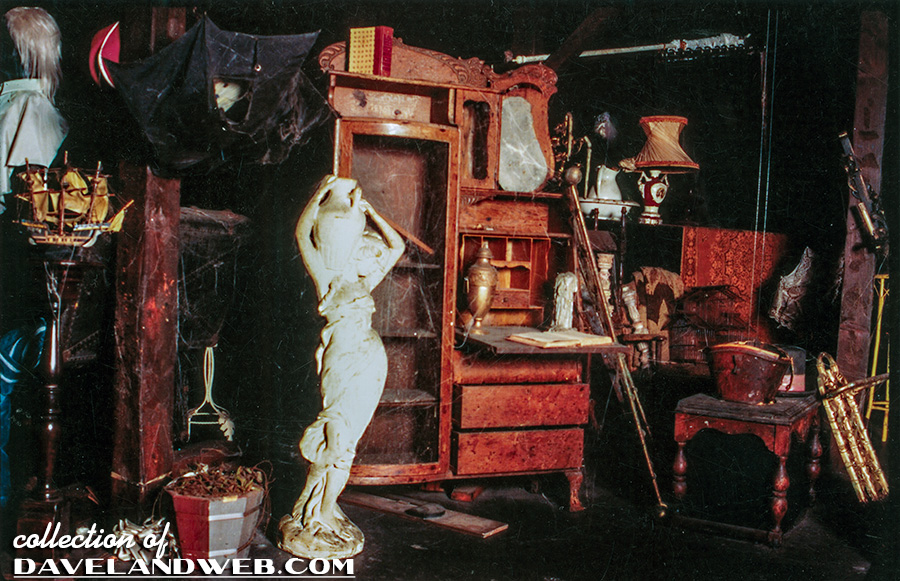 Here is the first wedding portrait you see as you enter the recently revised attic area.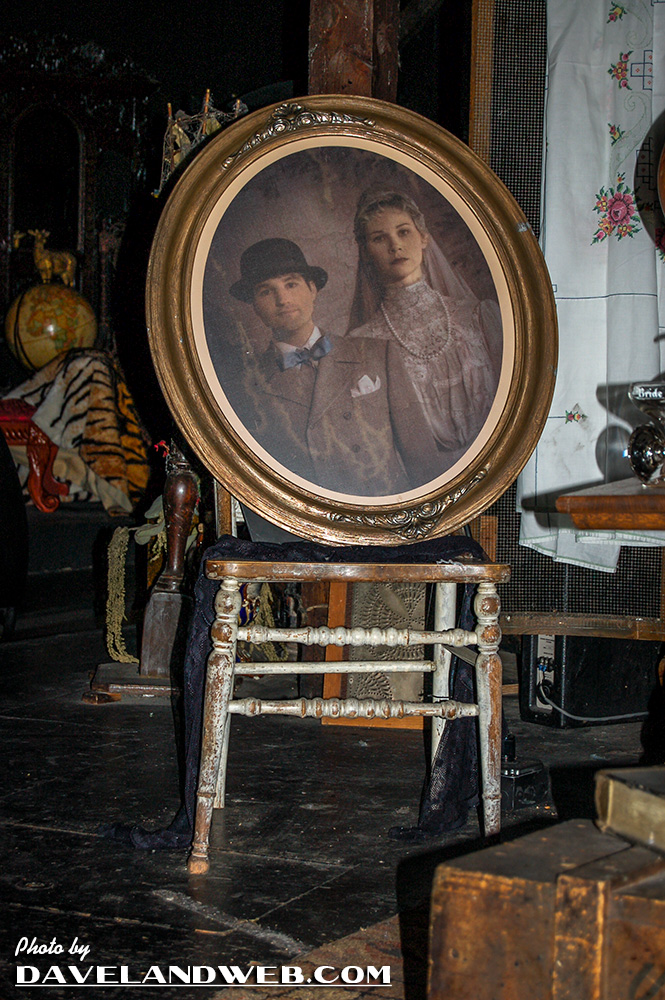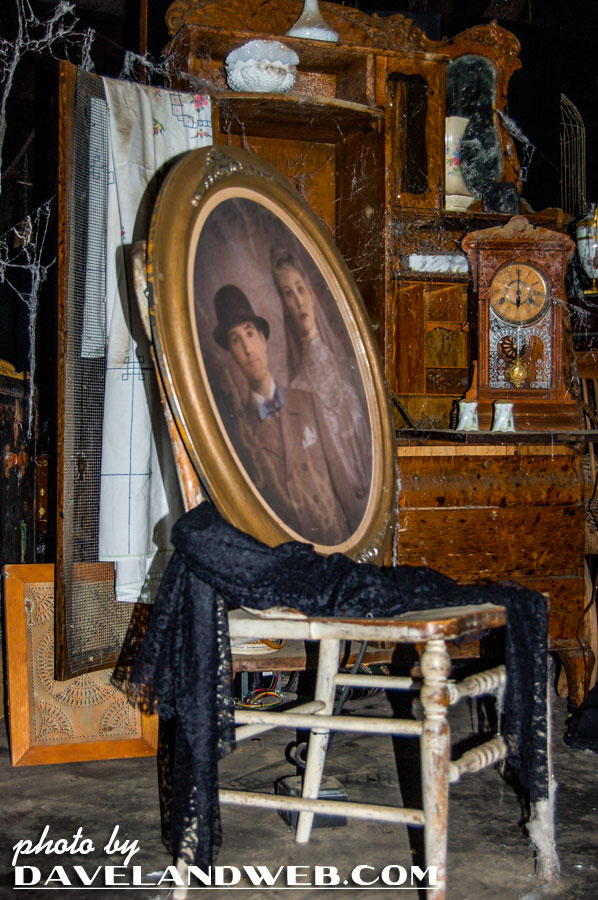 And without the head: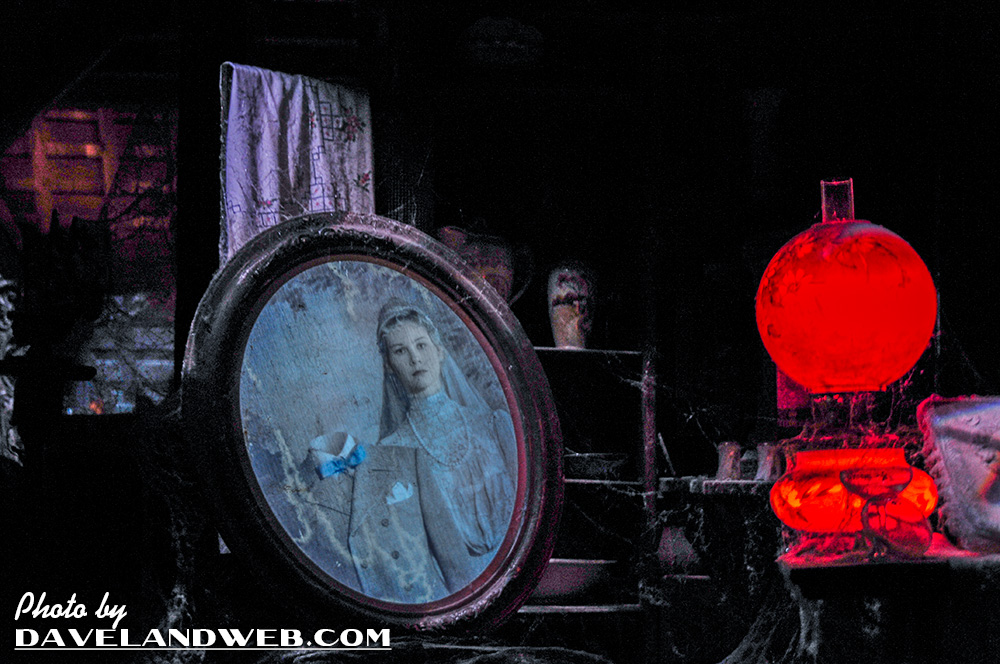 Fading fast: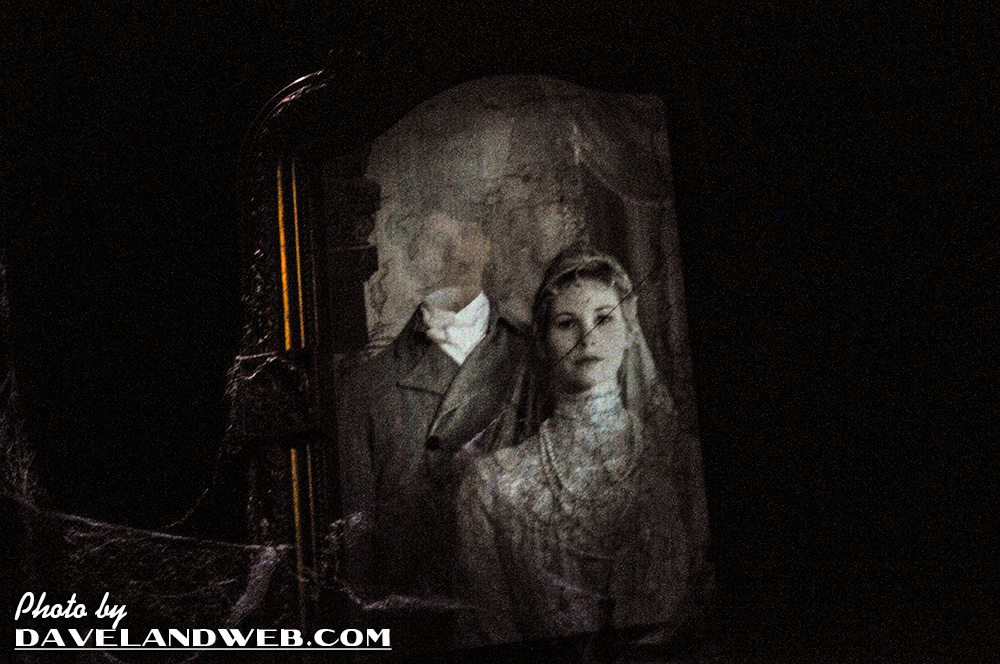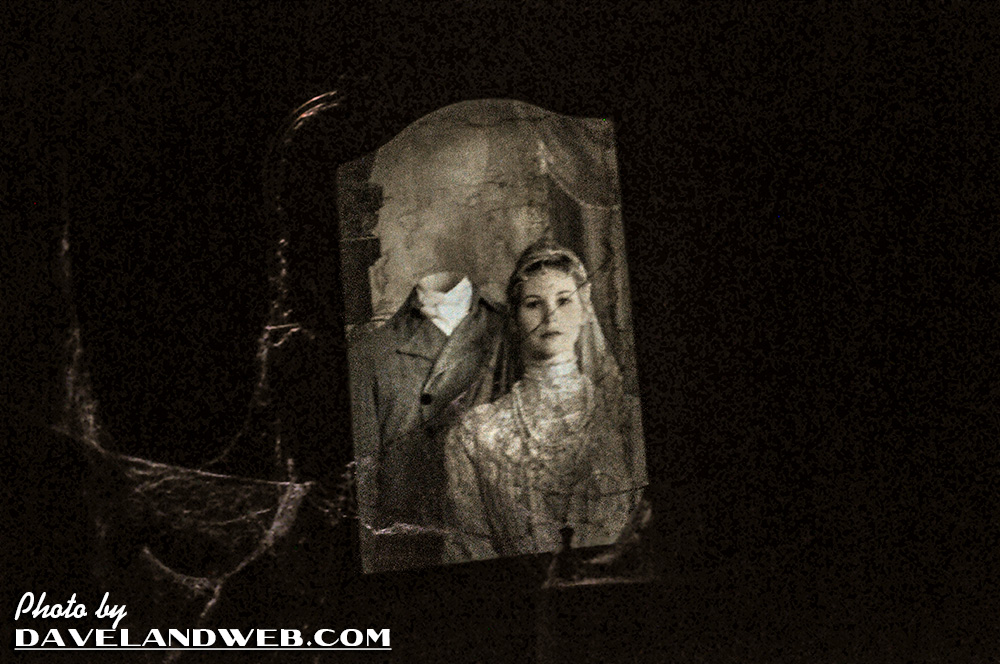 This Bridal Portrait is from 1874 and shows The Marquis & Constance.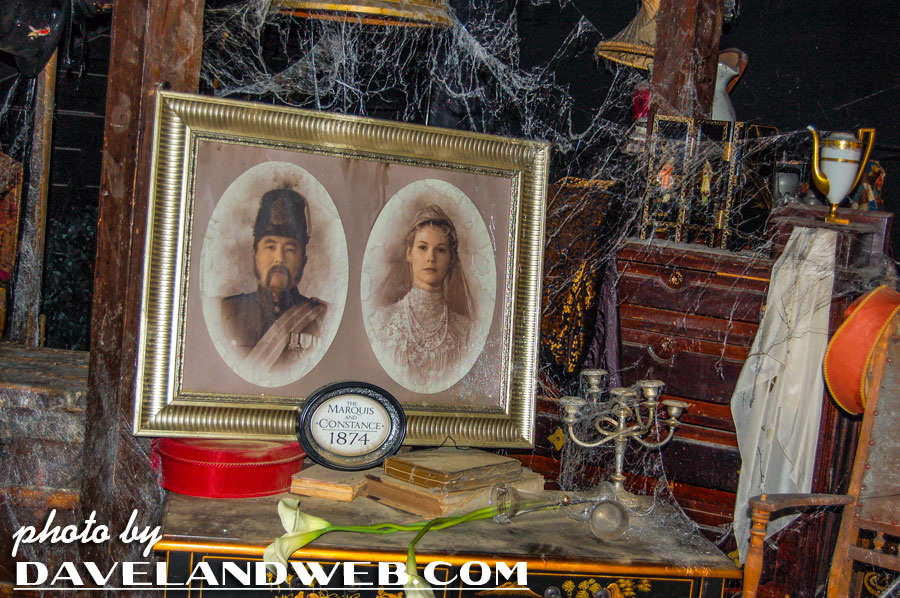 From 1875 we have Reginald & Constance; one year between marriages is not a lot of time to plan for the ceremony.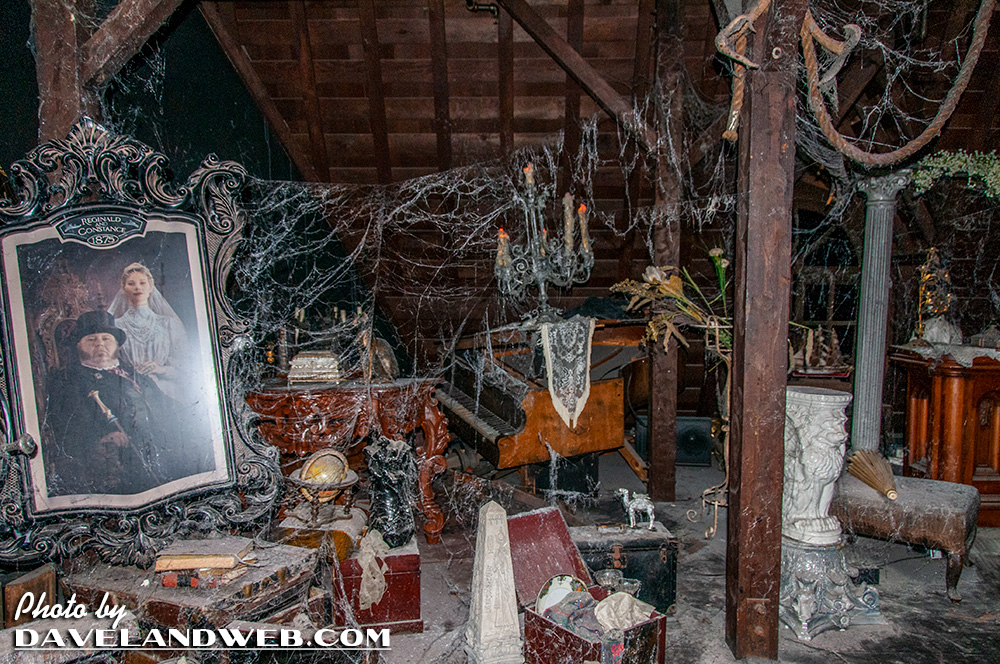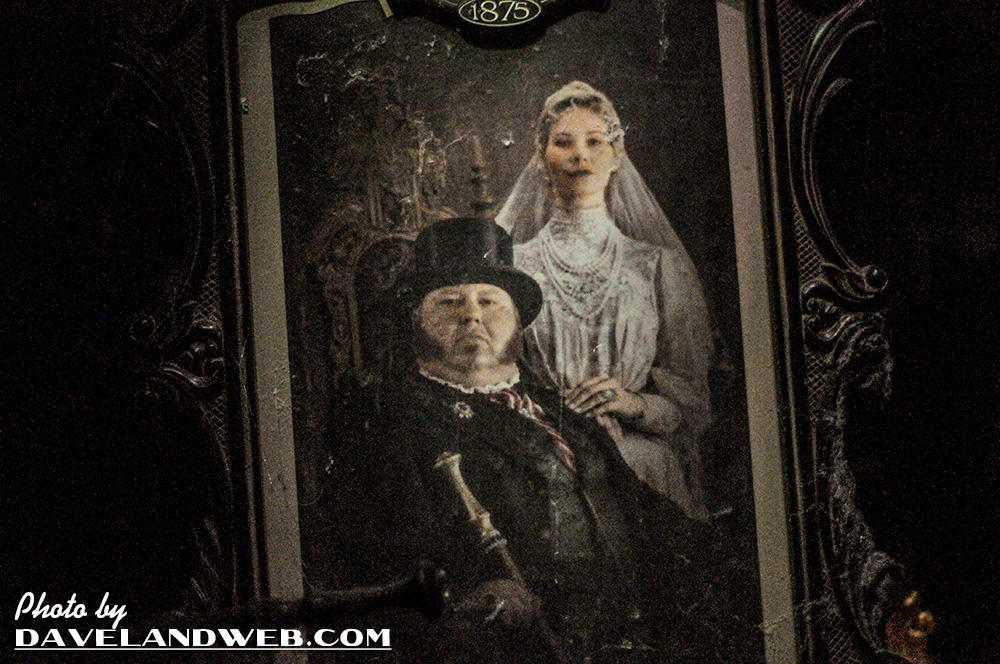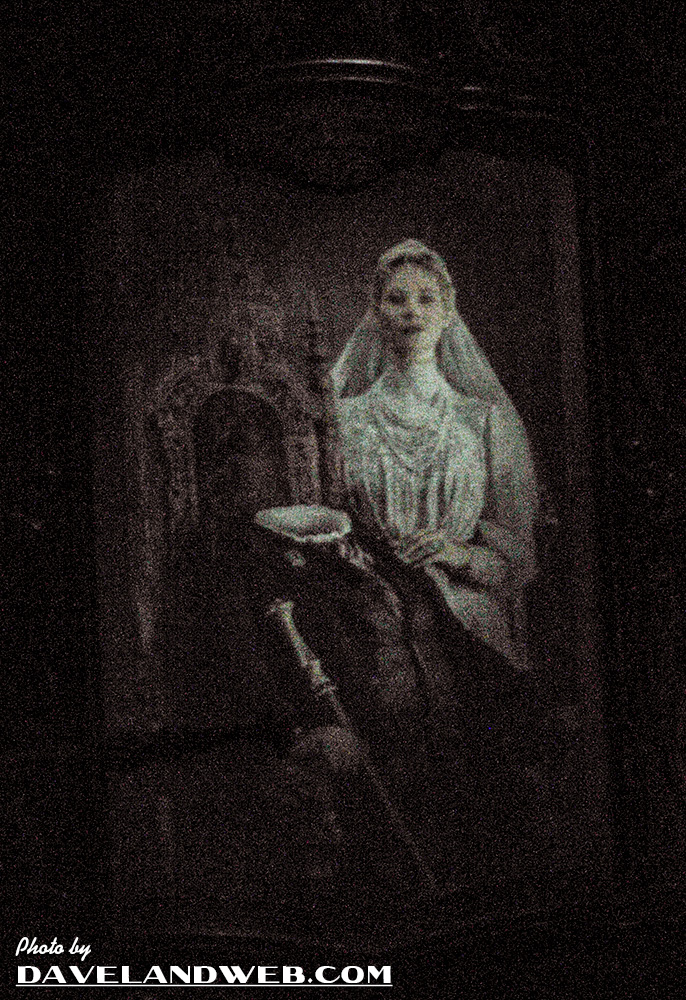 Be sure to notice the ghostly apparition making music to the right of Reginald: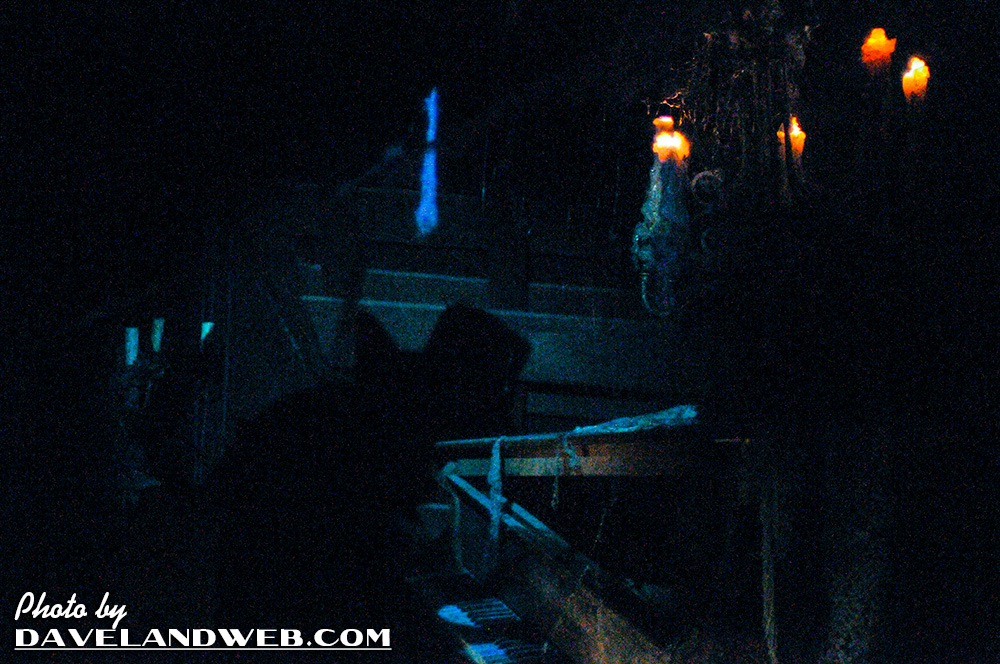 Another Bridal Portrait, from 1877, shows George & Constance.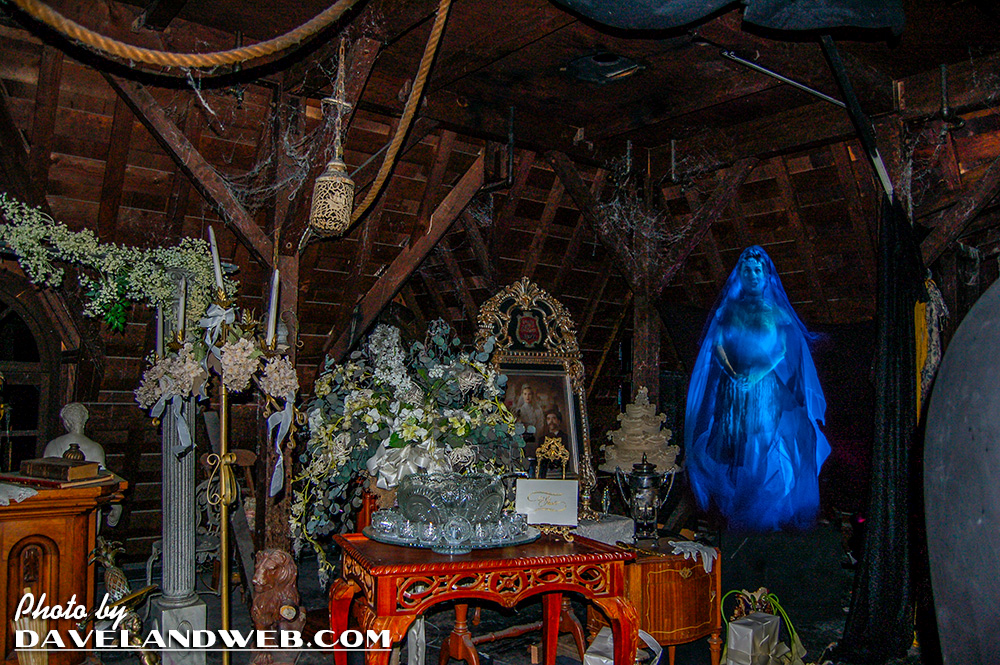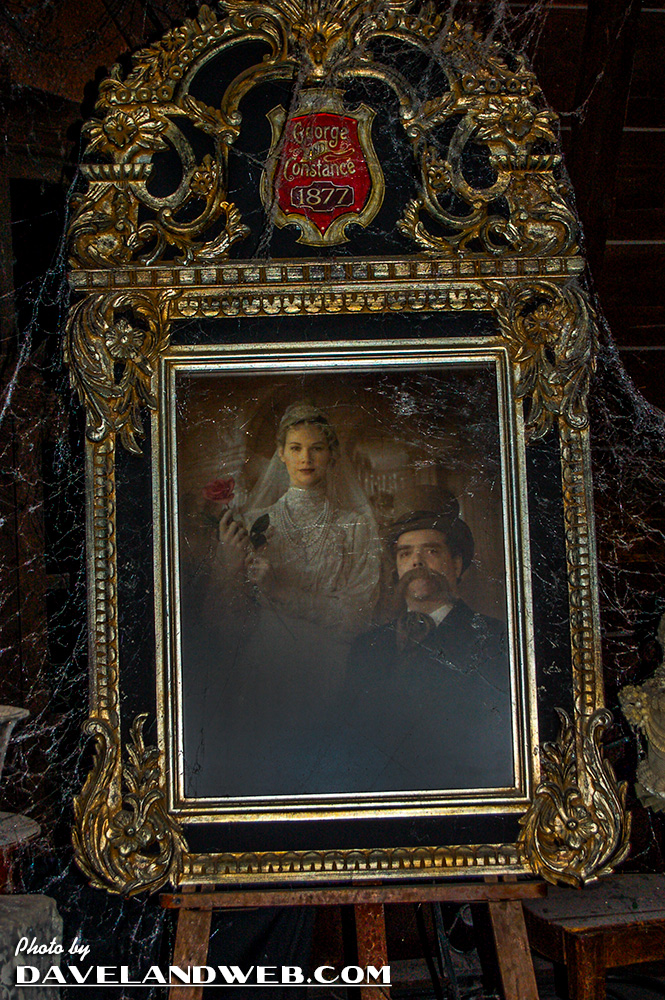 The attic bride "then" (2002) versus now, in the 2.0 version: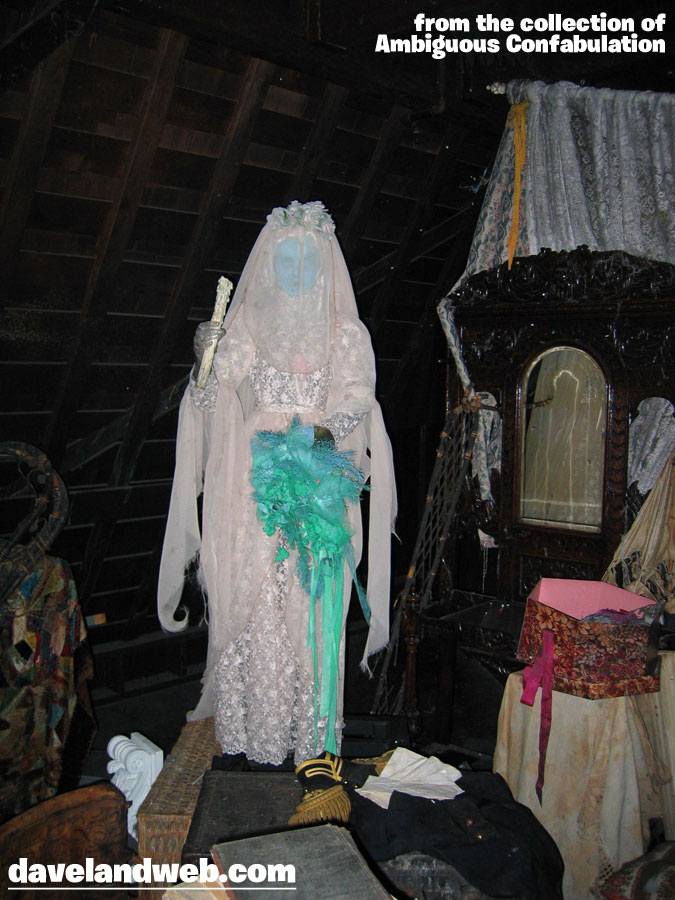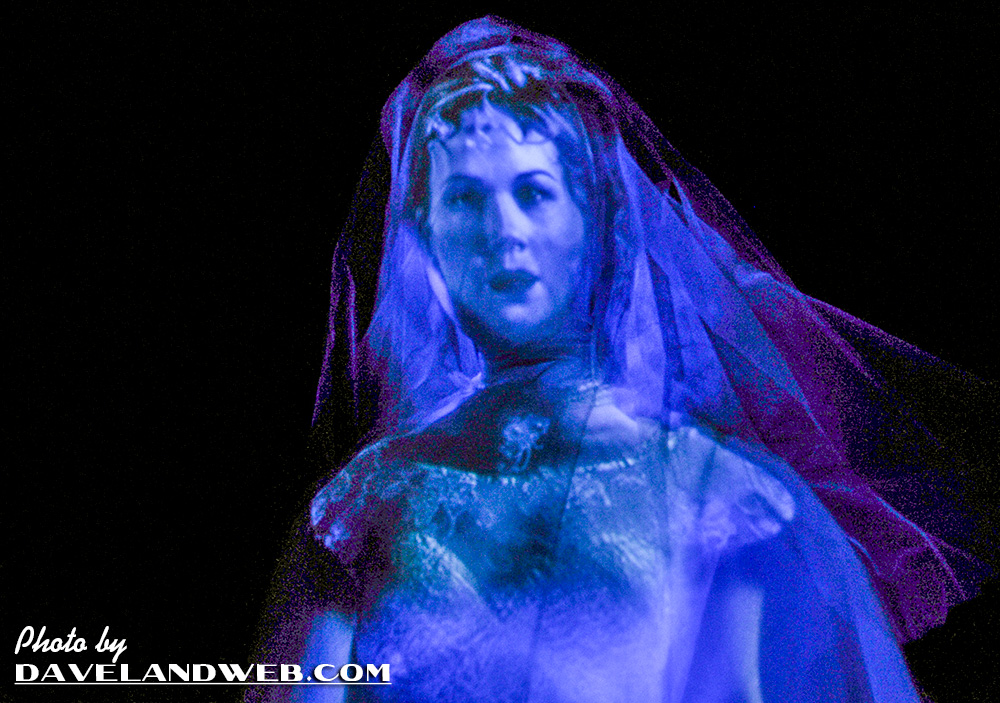 Frankly, neither one of them really excites me. If you're going to put a haunted bride in, something more comic in the Marc Davis style would seem to fit better. All of the characters in the mansion bear the Marc Davis magic and style stamp, with the exception being the Leota heads; for some reason, those both work for me. However, the bride just seems to break the wall and come out of nowhere like she doesn't really belong with the other elements. An animated face rather than the face of a real person would probably be more effective for me. Same thing on the fading bridal portraits; the entire attic section seems like an "add-on"; which is also how I feel about the Jack Sparrow treasure room at the end of Pirates, which is a shame as the rest of the added figures and effects are seamless.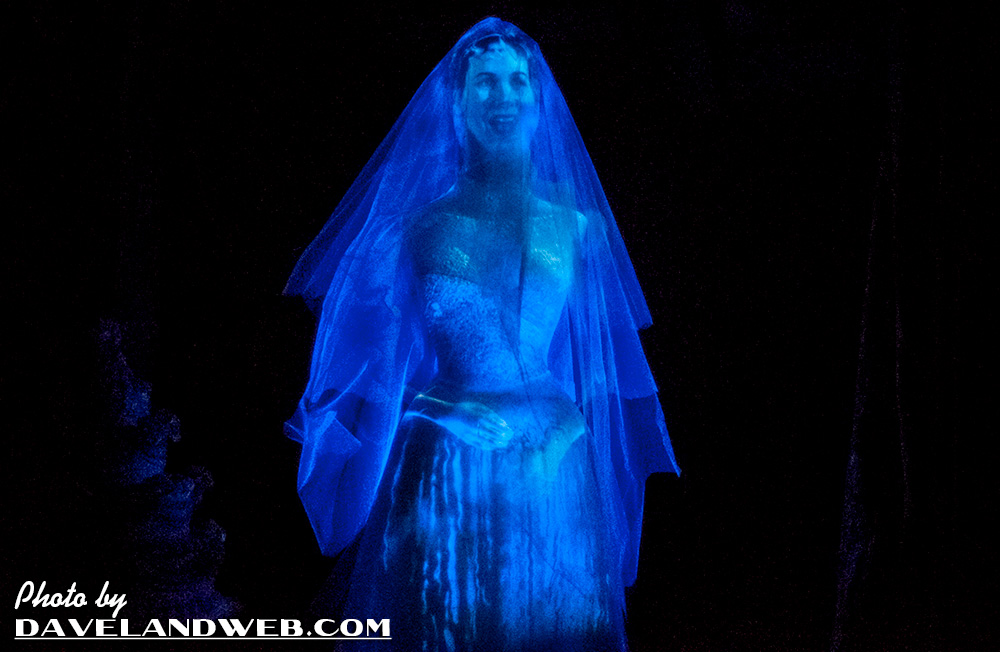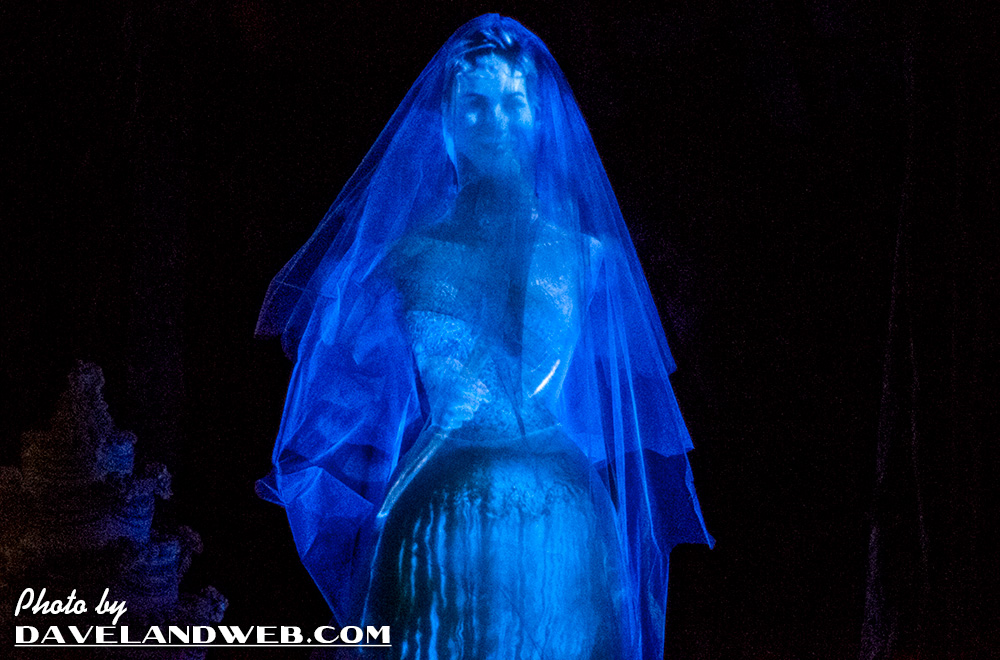 Before closing this post, here are a few 2002 attic photos (pre-Constance) from the Ambiguous Confabulation collection: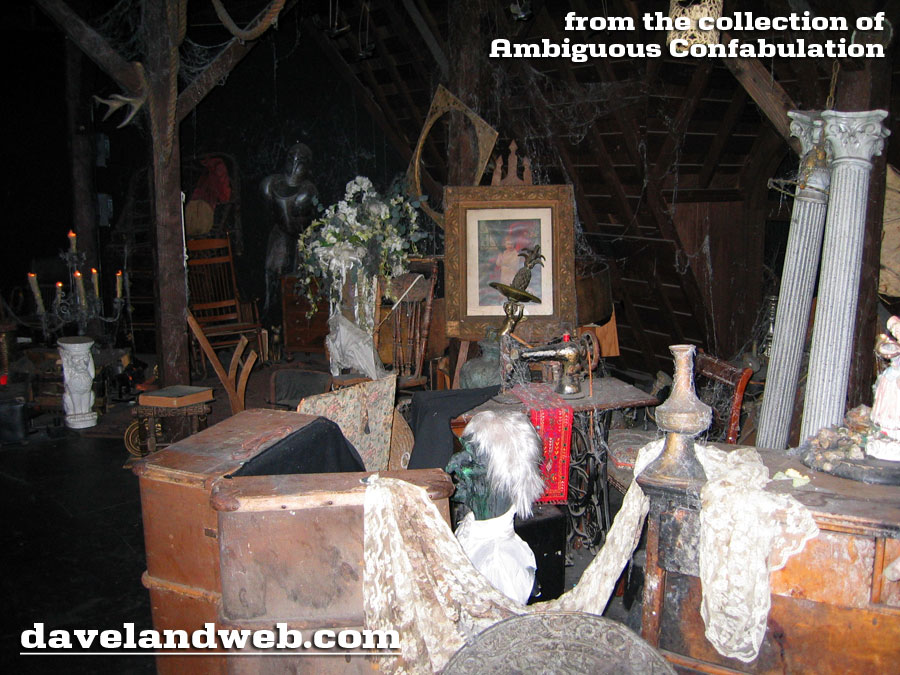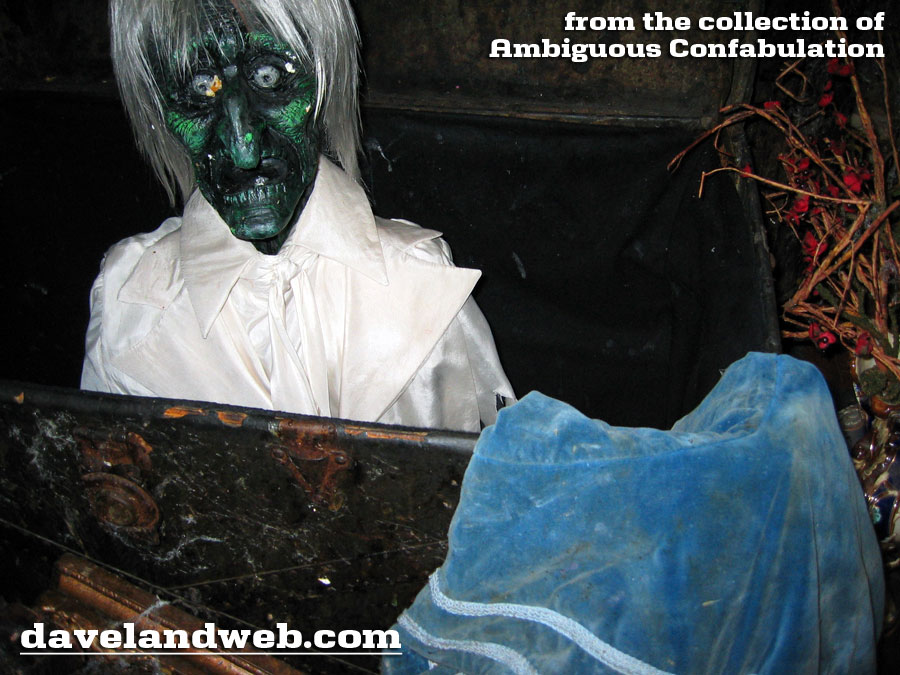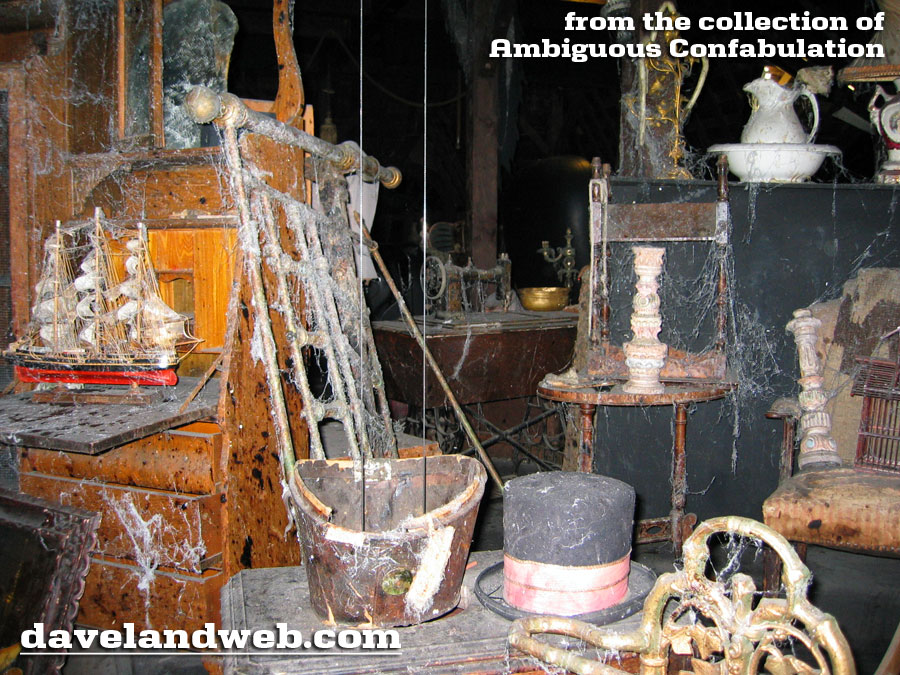 See more Disneyland Haunted Mansion photos on
my website
.