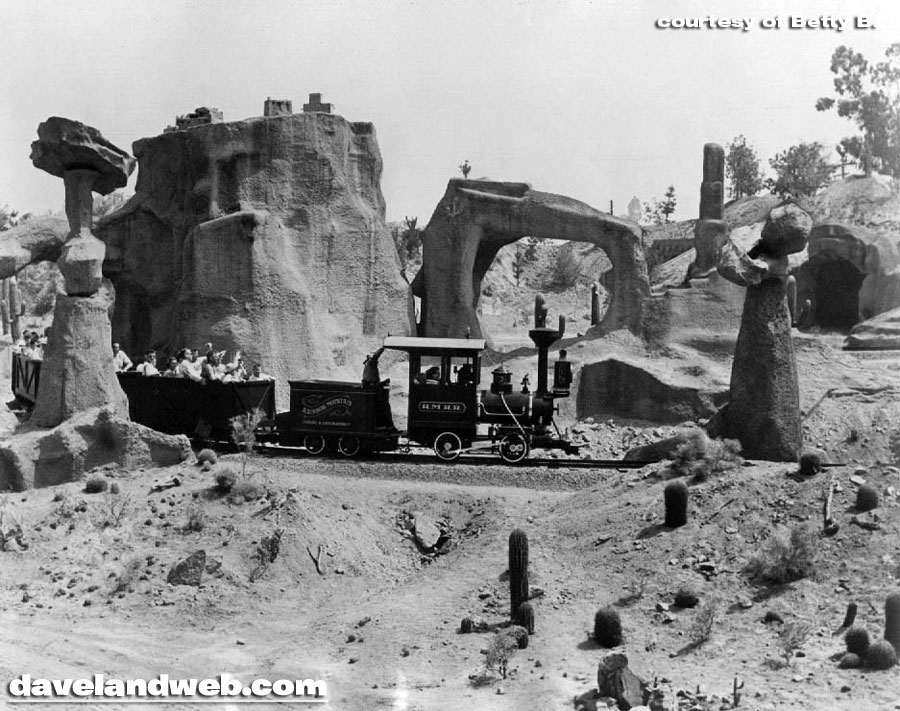 I was recently contacted by Betty B., who had an interesting story to relate to me about her father. She was also gracious enough to send some way cool photos, too. Hope you enjoy!
My dad, William Kruse, designed the locomotive that pulled the train through Rainbow Caverns, the desert, and Nature's Wonderland. He worked at a company in Chicago called Goodman Manufacturing. Goodman's designed and manufactured mining machinery. My dad was asked to design the mancha locomotive that was to be used on the Mine Train attraction which opened in 1956. It was later used in Nature's Wonderland and then Thunder Mountain. I know the locomotive was repaired and modified a couple of times. Williams Company bought out Goodman's but I do not know what year. The building that housed Goodman's no longer exists. Herbert Goodman who founded the company was inducted into the National Mining Museum Hall of Fame in 2004.




My father went to Disneyland just before they opened the little mine train attraction. His mancha locomotive is under the coal tender. In the picture above you can see the gentleman running it was not in the engine; he sat out on the coal tender. I must admit that I was pretty unhappy when my dad went because no other family member got to go. He did meet Walt Disney; I have a photo he took outside the Walt Disney studio which looks like a small building you would find on a corner anywhere.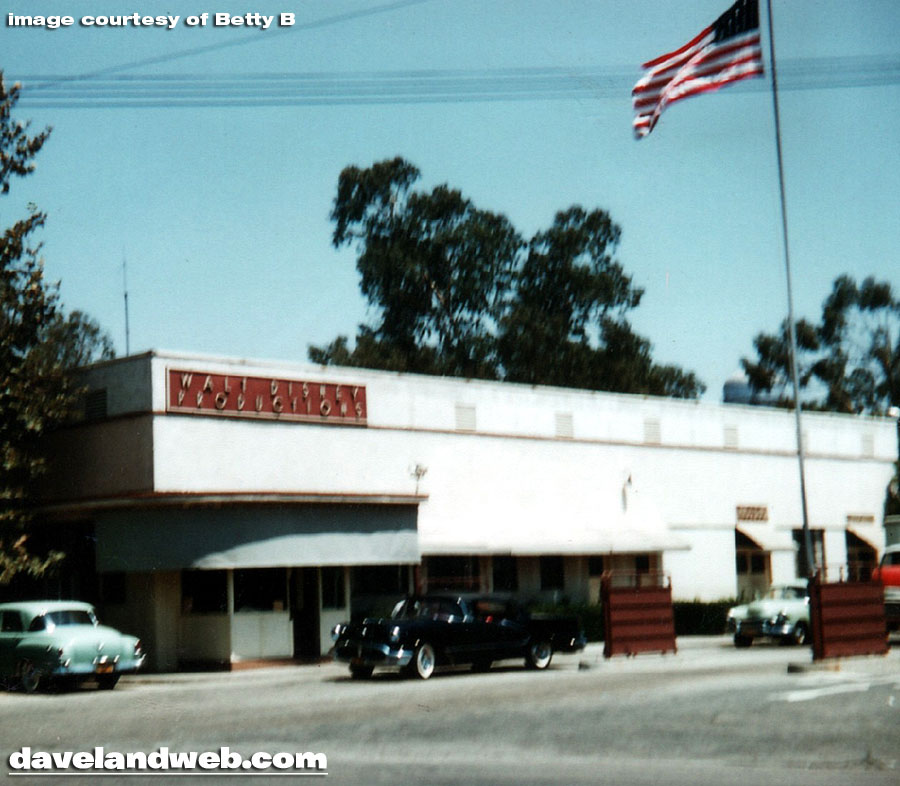 He also got to walk through the desert and got to take a few pictures from the ground when the train went by. Sadly, my father passed away in 1959 when I was eleven.

Many years later, two of my sons and I went to Disneyland and they rode on Big Thunder Mountain. We feel that was the closest they or I would ever get to what their grandfather did. It was quite an experience for all of us.

I have attached some of the photos my dad took when he was at Disneyland when it opened. They are of his locomotive under the coal tender. His was on the original train when Disneyland opened.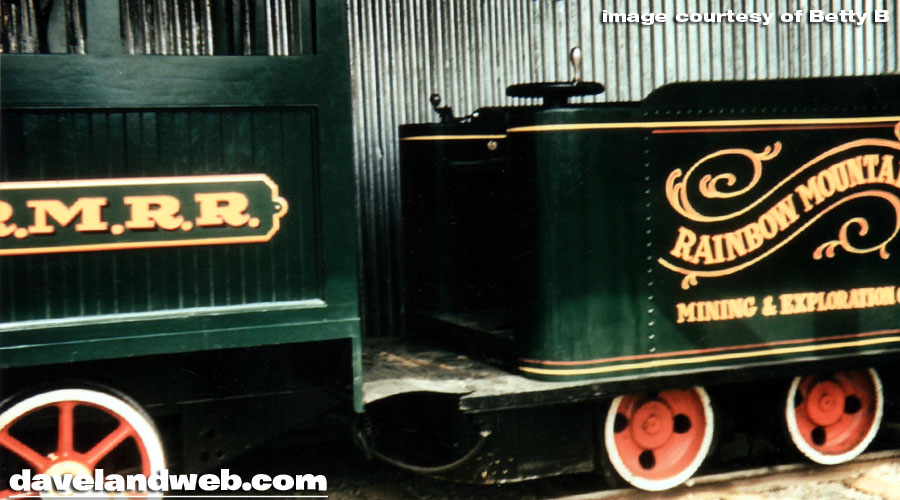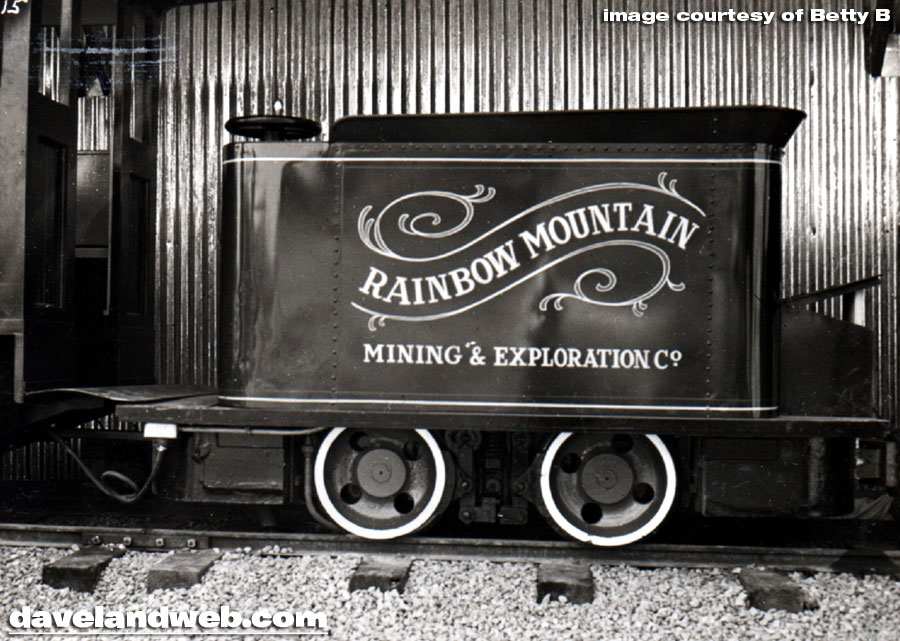 I also sent one picture of my dad on one of his mine locomotives: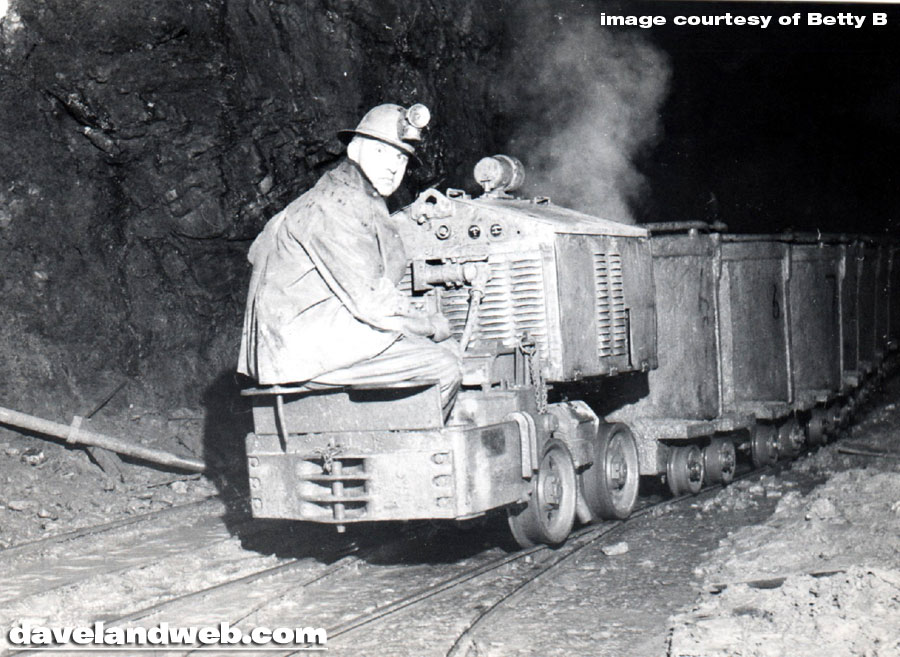 Many thanks to Betty for sharing her fantastic memories! See more Nature's Wonderland photos at
my website
.
Went to the park on Friday; had a fantastic time, despite some very large-sized crowds. For the first time, I got to meet Oscar Martinez, chief chef at the Carnation Cafe.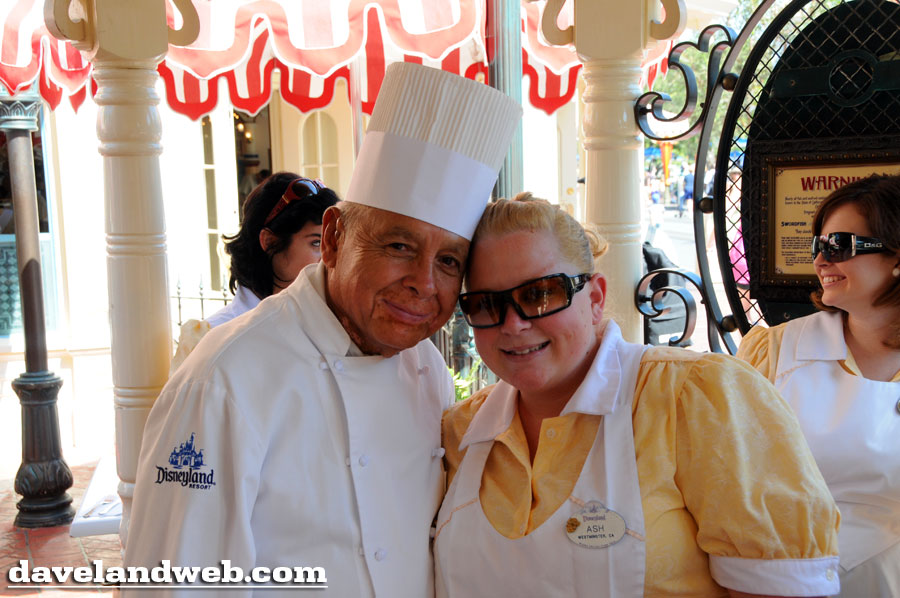 Oscar told us he'd been working at Disneyland for 53 years (started back in December 1956); he is the longest serving Disneyland cast member. However, he plans on retiring soon, but will most likely return after a short hiatus to part-time status. Oscar's welcoming and friendly personality is typical of what you expect (and usually find) with a Disneyland cast member.
The other cool things from that day included seeing the elusive dragon from Fantasmic...and yes, he was DEFINITELY worth the wait! What a cool addition to the show.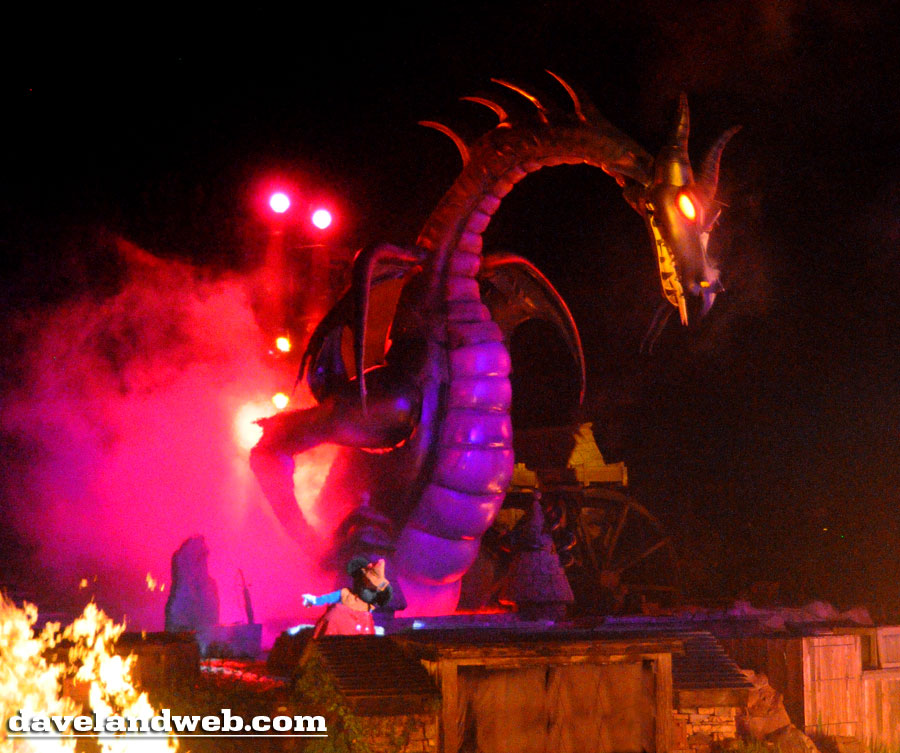 Of course, Mickey is still the star: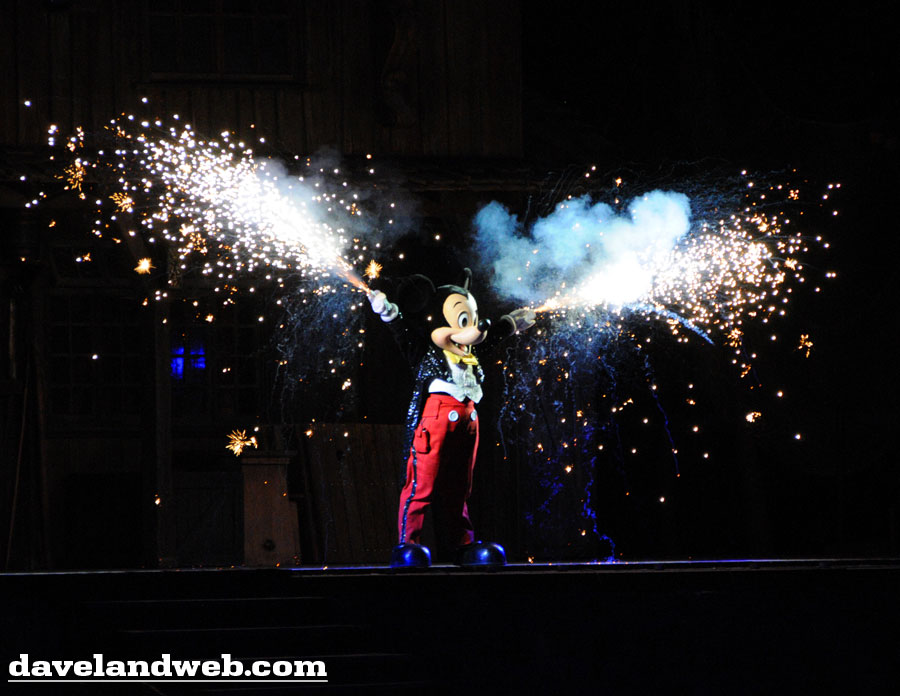 And even though my vantage point was not the best, I could tell that the new Halloween Fireworks show is WAY cool—especially Jack Skellington's dog Zero floating around the castle.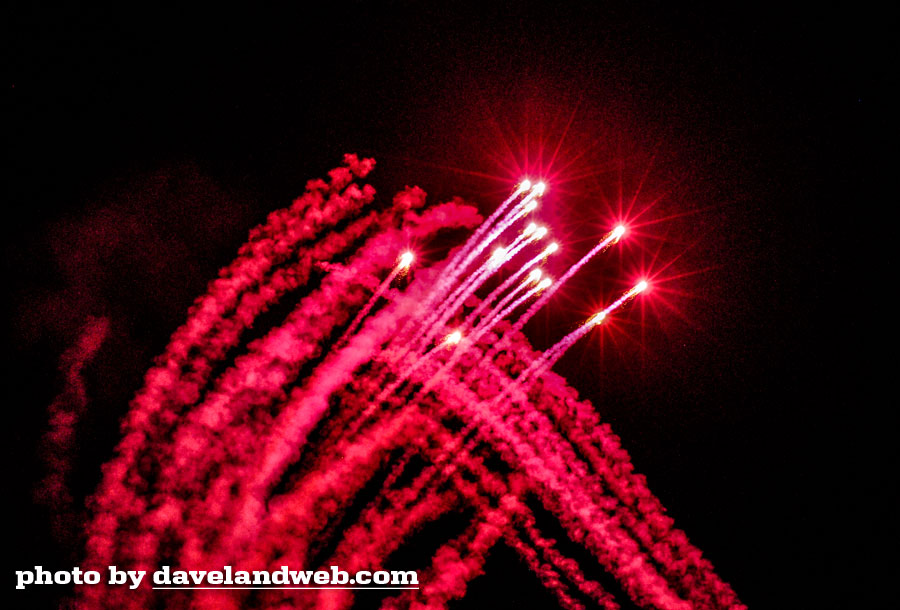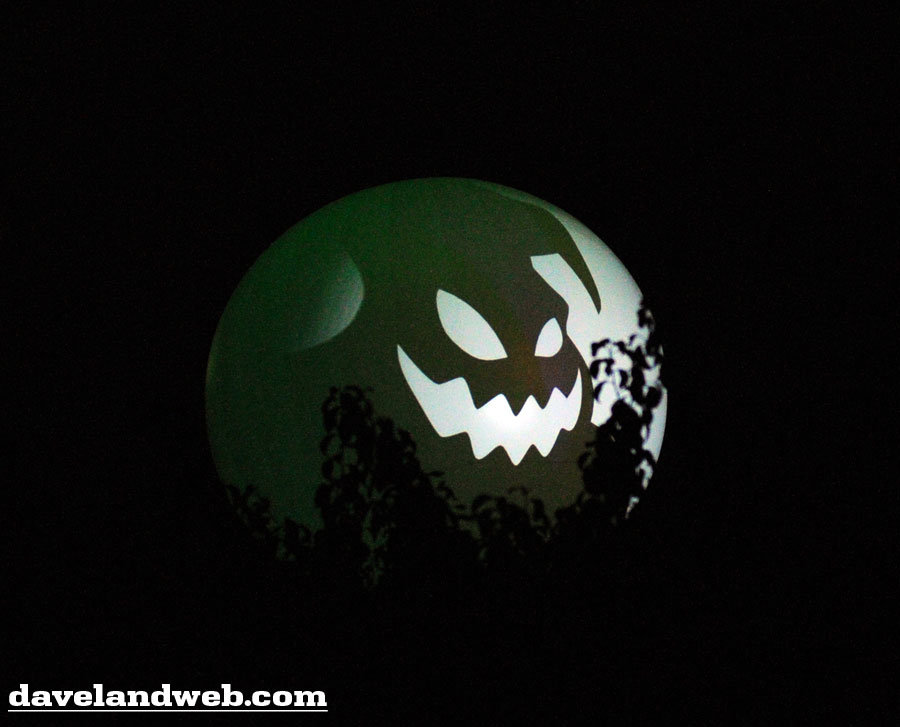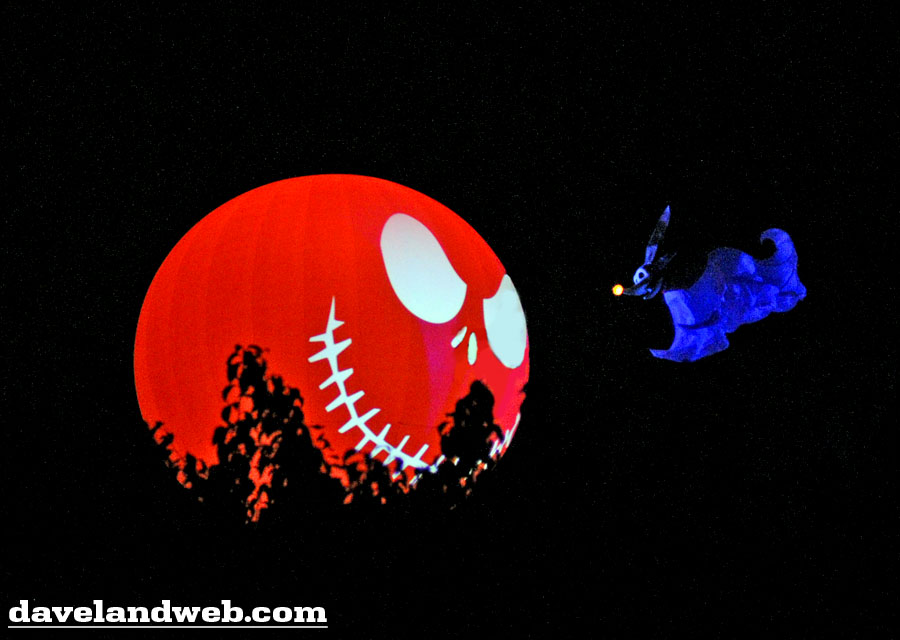 That's it for now...more later on from my recent trip.
See more vintage and current Daveland Disneyland photos on my
main website.
Follow my Daveland updates on
Twitter
and view my most recent photos on
Flickr
.