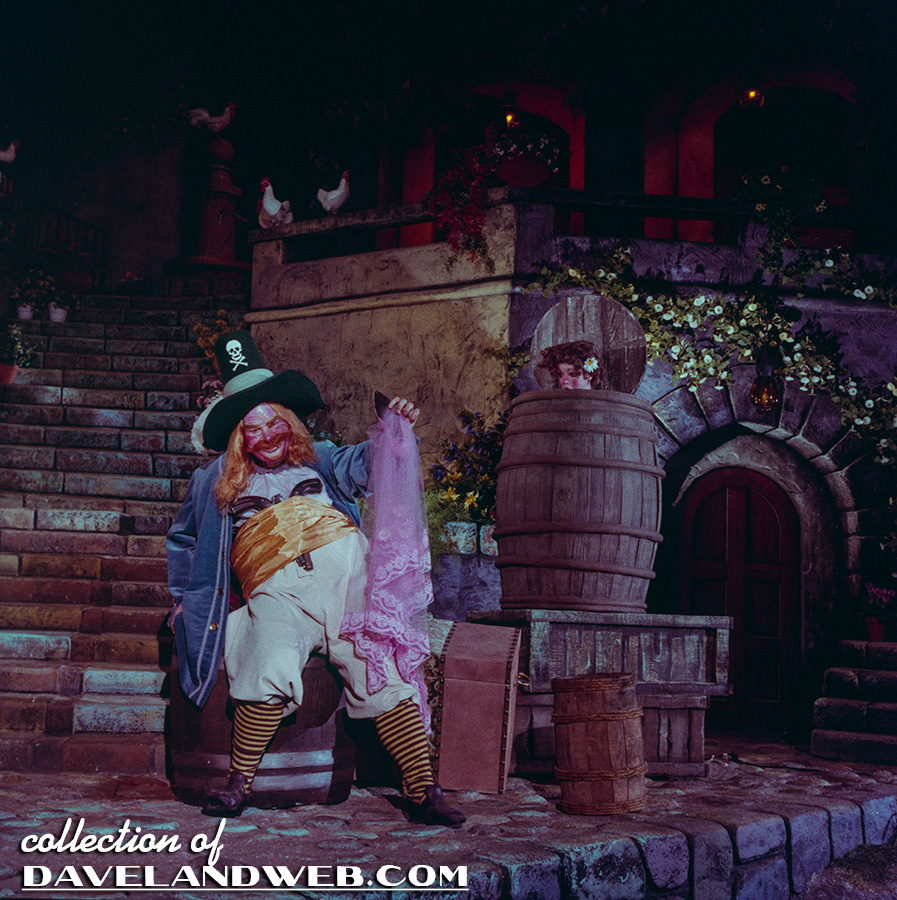 This big-bellied pirate is ogling over the pink slip of a maiden hiding fearfully from him in a nearby barrel in these original publicity shots.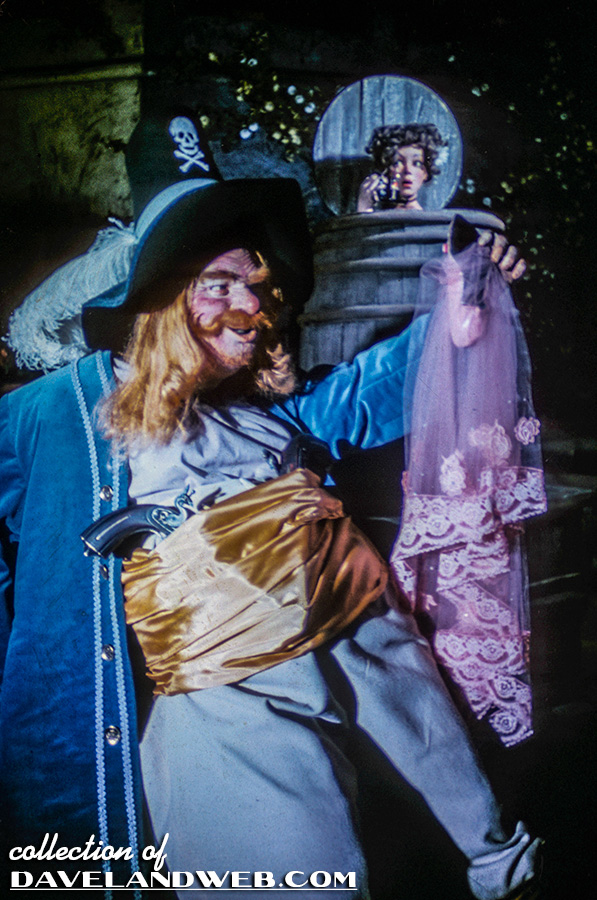 In photo #3, you can see how the PC makeover changed this scene; our chubby pirate's hunger went from girls to grub.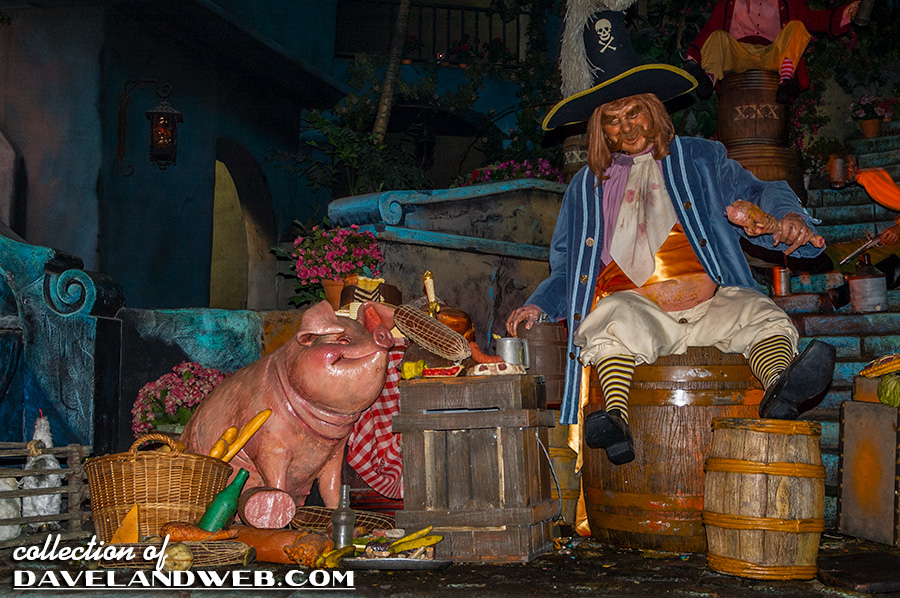 Here is what the gluttonous pirate looks like today. Mercifully, his belly has been covered up again, however, he is still without his two pistols which he lost during his first makeover. Now he has a treasure map in his posession, and Jack Sparrow peeking out behind him from the barrel. In my humble opinion, this is the most realistic Jack Sparrow AA in the attraction, and the most organic of the 3.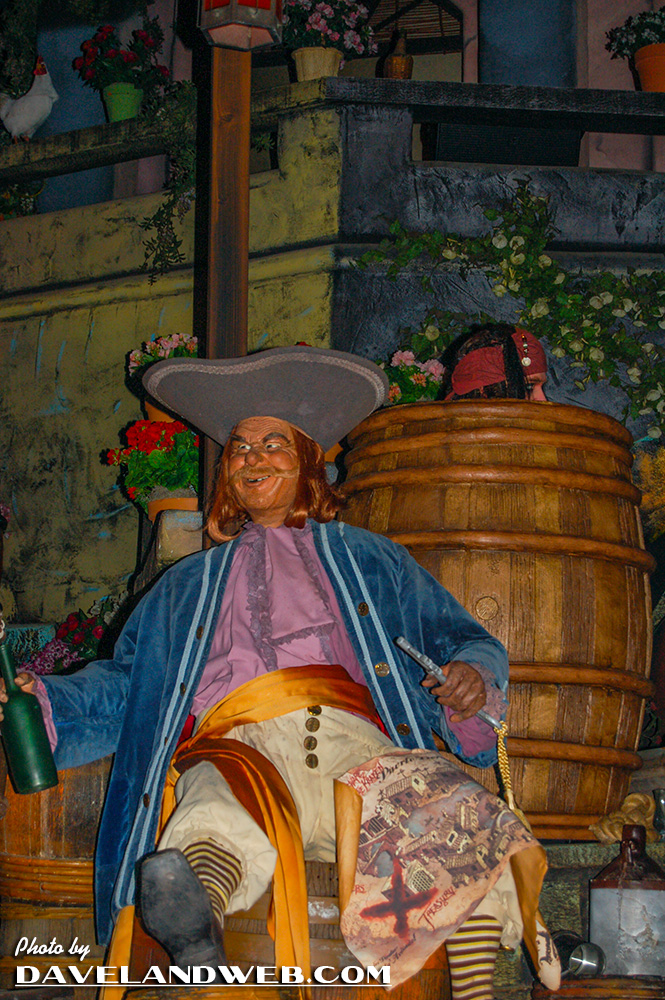 Jack Sparrow in a barrel; sounds like the punchline to a bad pun.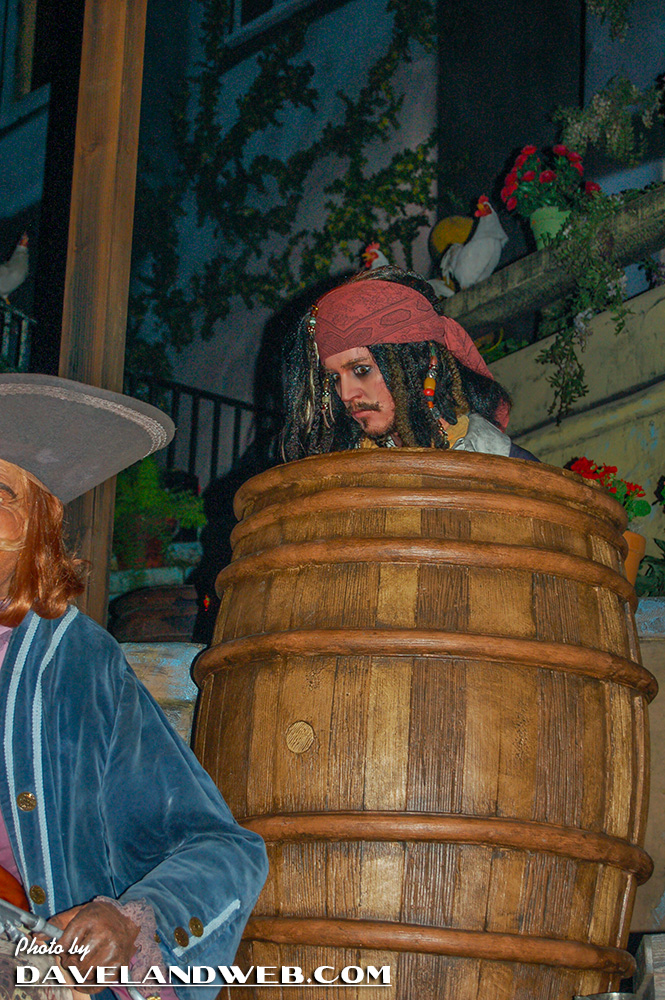 I was blown away by this one. So many of the sculpts of Disneyland figures just misses the mark, but this one, sent by a Daveland reader, hits an old favorite with a bullseye. Finger included to show you the scale (1/16).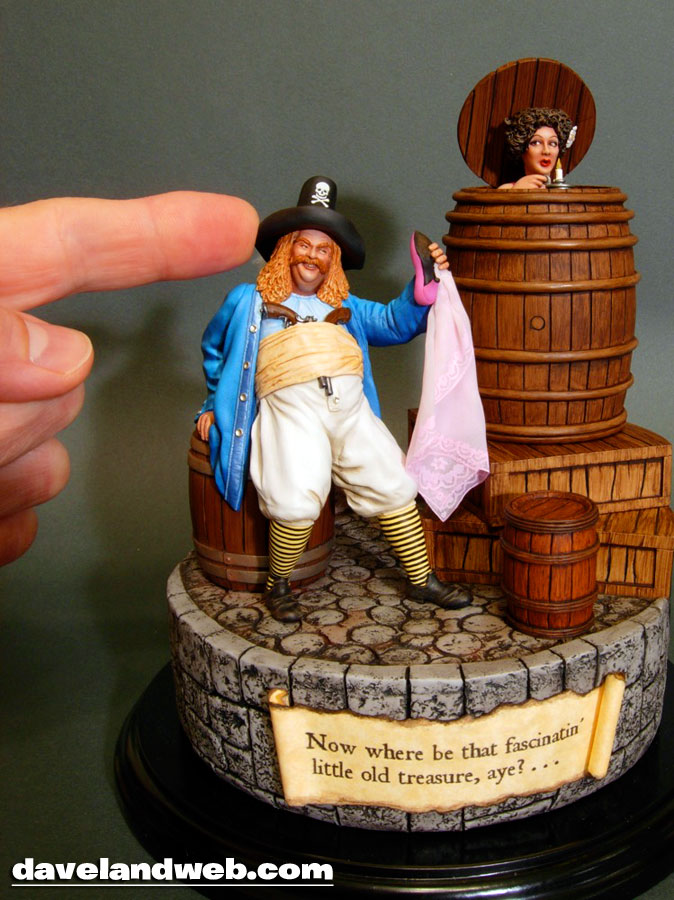 She looks a little bit like a brunette Betty Hutton: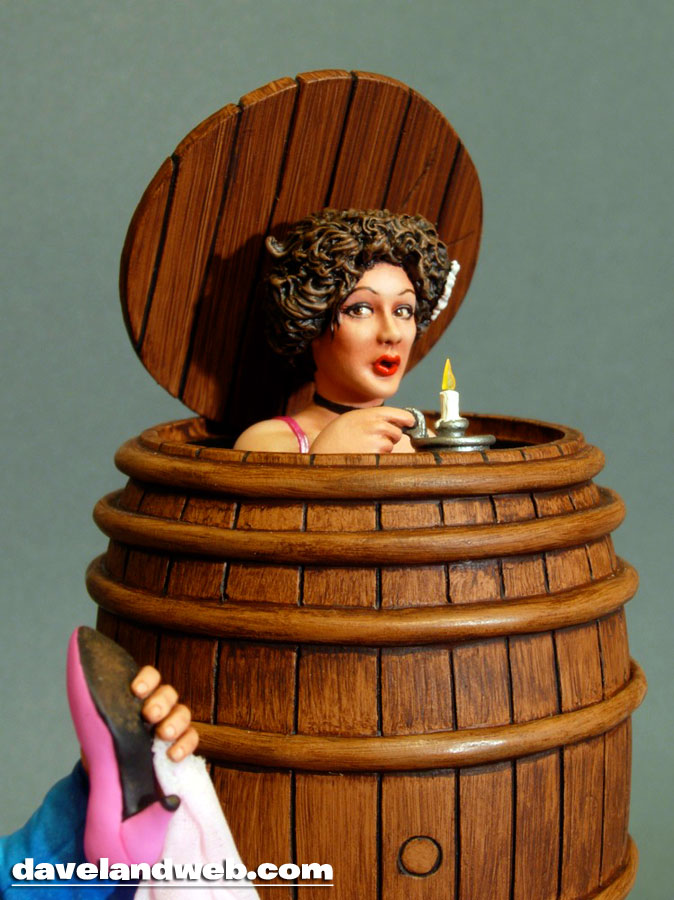 David, the sculptor, has always been involved with art and scale models. For the last 10 years he has done a lot of freelance sculpting and painting, in addition to over 2 years working full time at a small toy company. This piece, which he did on his own, obviously shows his passion for Disneyland and detail. You can email the talented sculptor at:
davidnwhitford@earthlink.net
See more Pirates of the Caribbean (both recent and vintage) photos at
my website
.