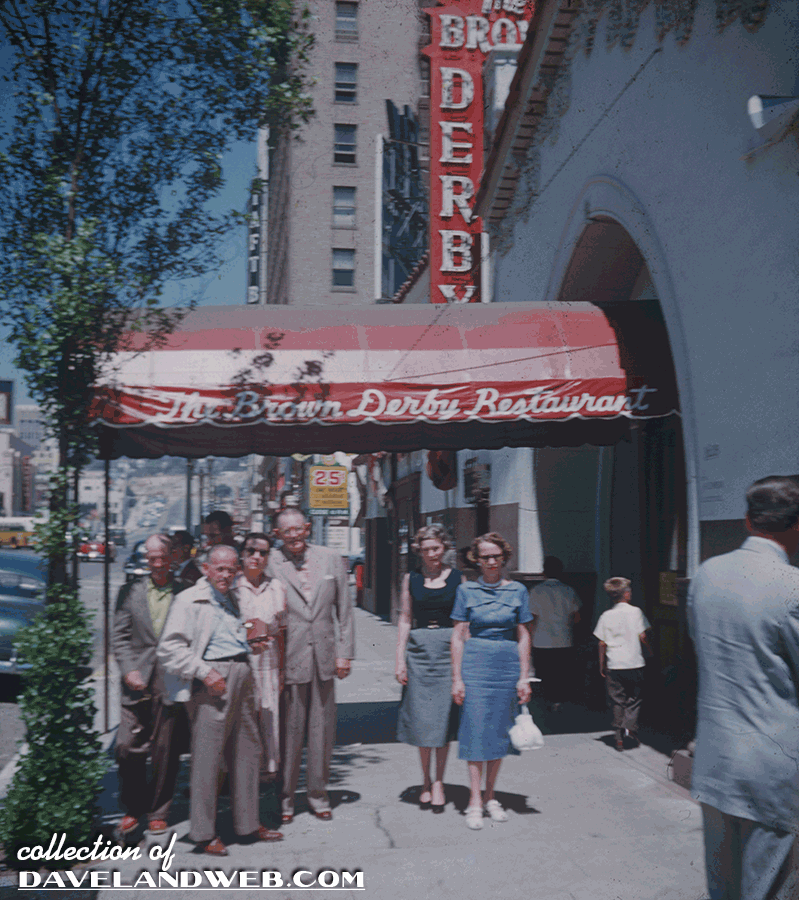 Two images for today from August 1952, served up in Genuine Faux©D! The first one shows our vintage gang outside the famous Hollywood Brown Derby Restaurant on 1628 North Vine Street.
Thanks to a Google Maps shot from about a year ago, it would appear that the building is still there: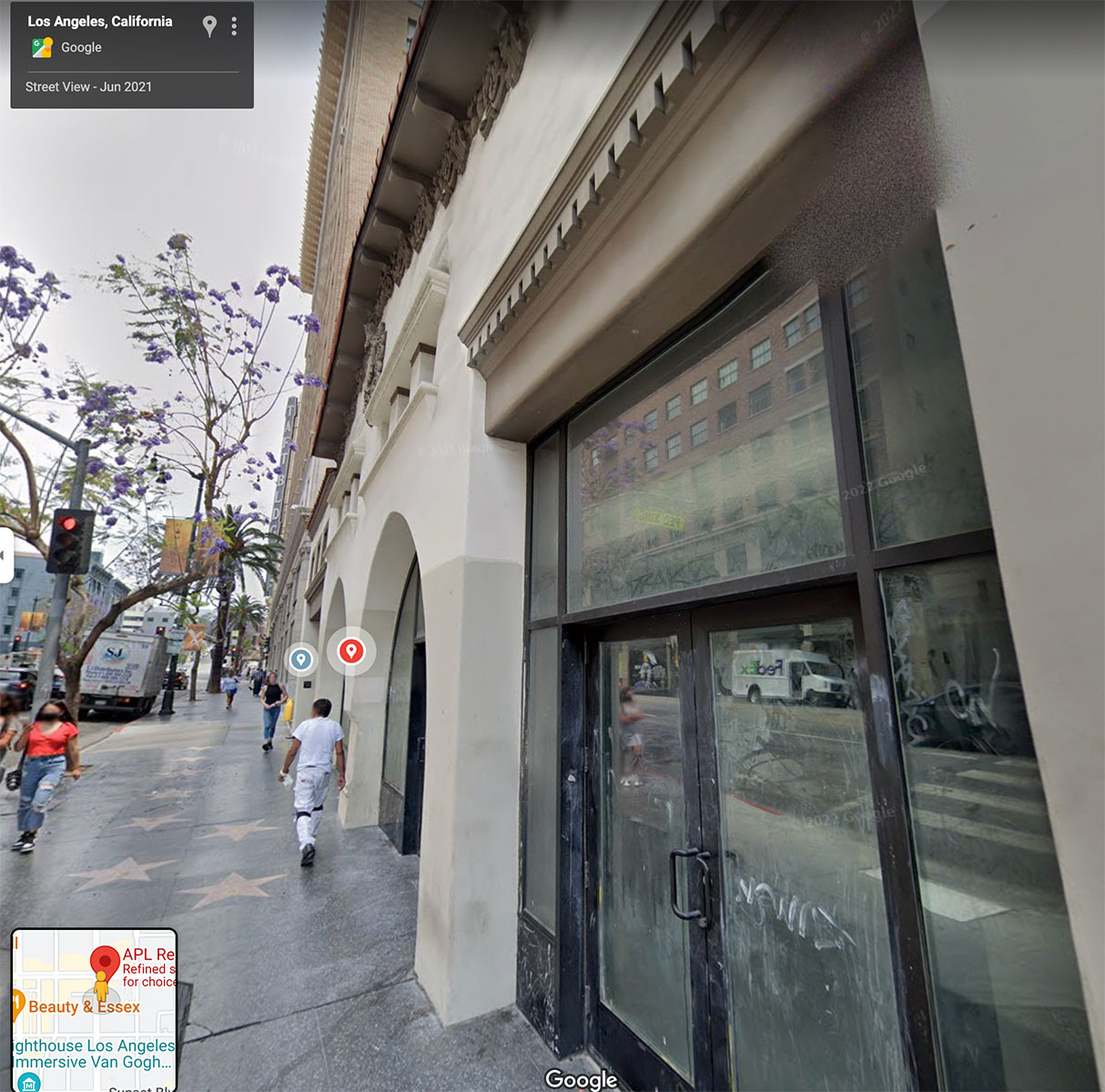 Image number two was taken at the corner of Hollywood Boulevard and Vine Street: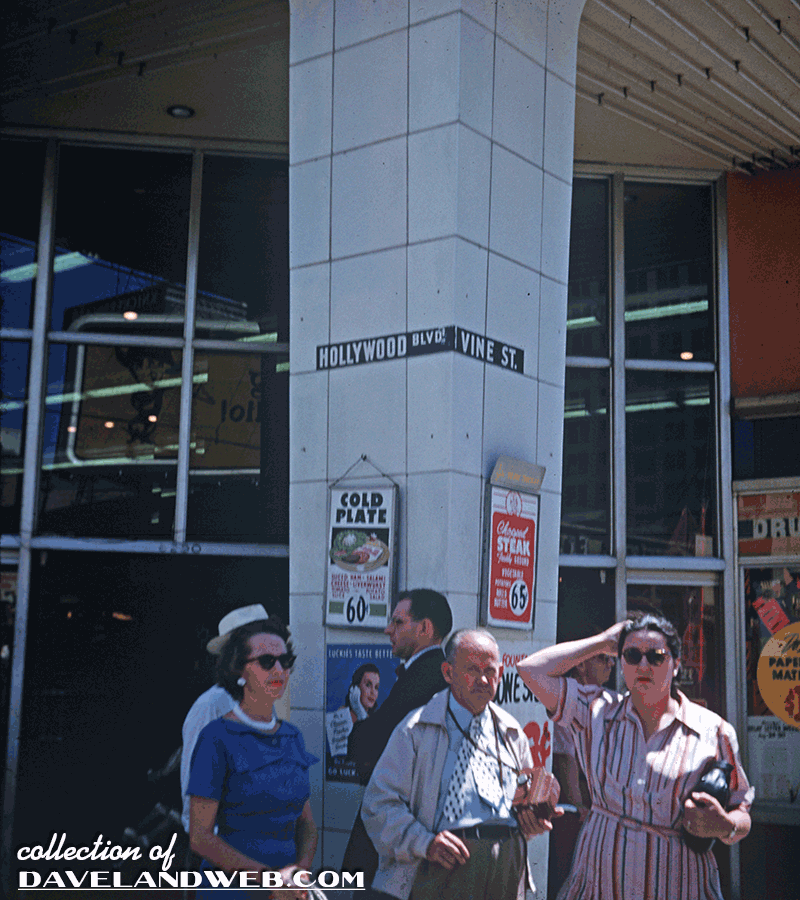 Get a load of those deals! A Cold Plate with sliced ham, salami, cheese, liverwurst, tomato slice, and potato salad for only 60¢!! Hold the liverwurst, please. On the other side, Chopped Steak (freshly ground!), vegetable, potato, roll and butter for only 5¢ more!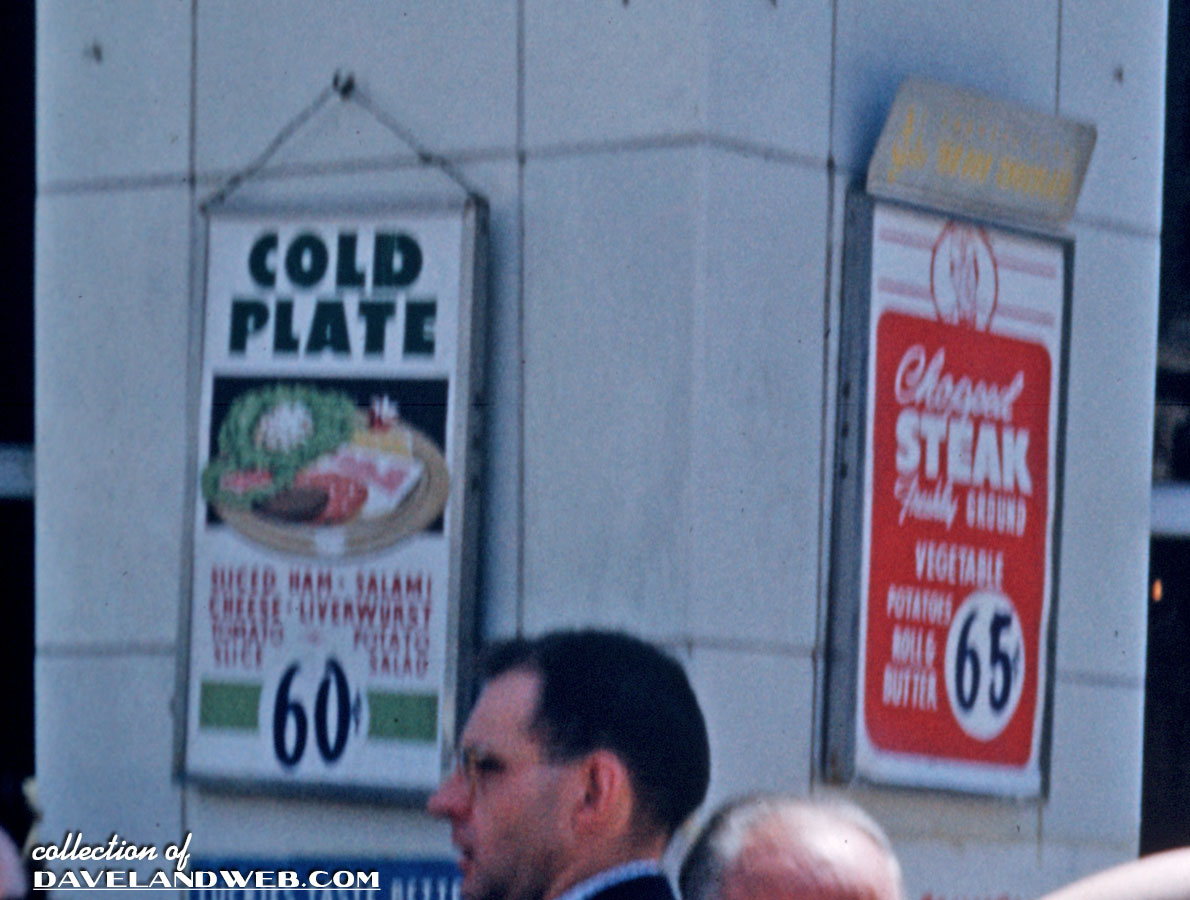 Obviously this is a vintage photo; not taken within the last few years!
See more Hollywood photos at my
main website.