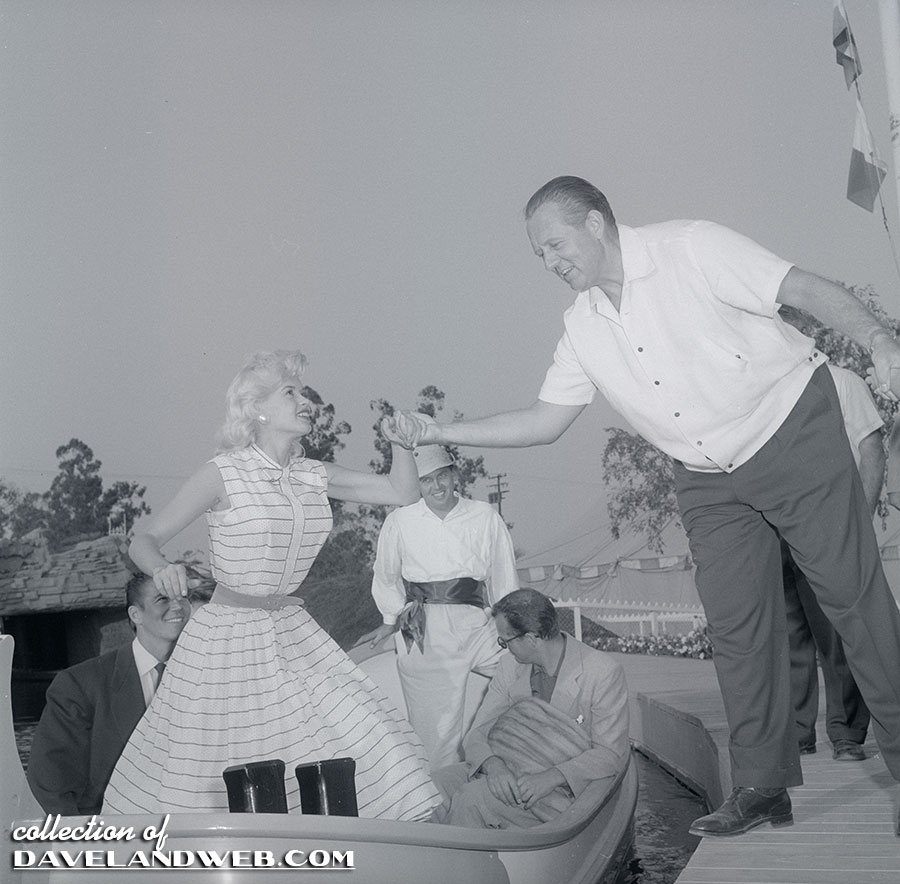 Jayne's back and this time she's departing one of the Storybook Land boats at Disneyland. Radio and TV personality Art Linkletter is assisting her off the boat. Husband Mickey Hargitay is on the left, and some poor guy on the right with his head turned has the duty of taking care of Jayne's mink coat.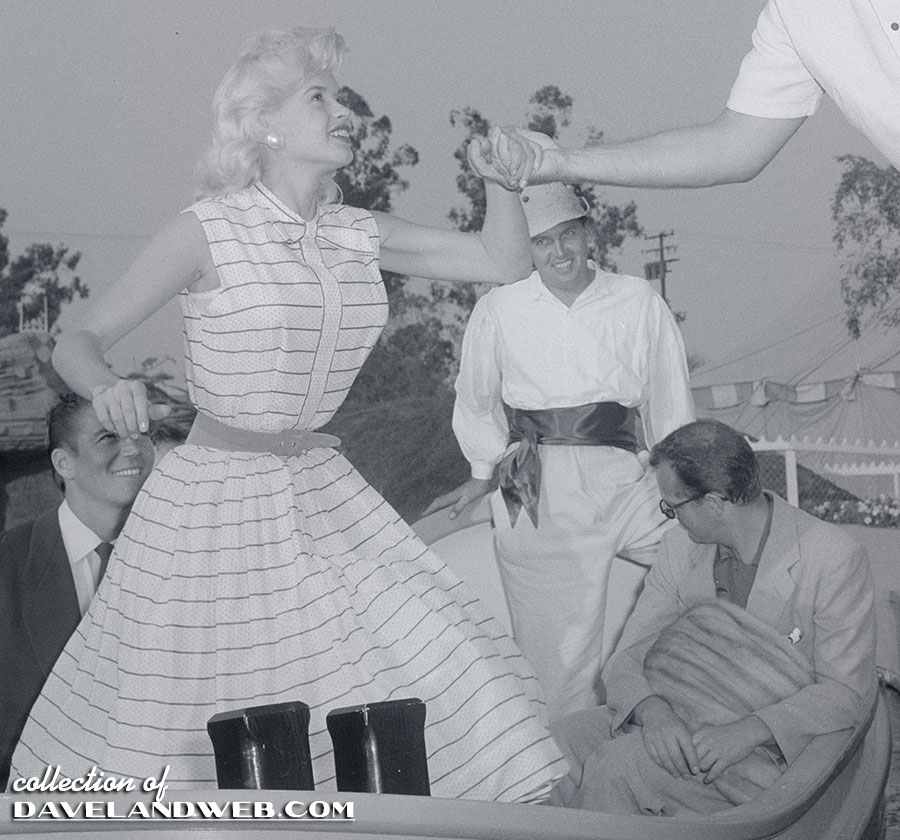 I had never noticed male cast members on this attraction before, especially in the outfit with the sash. So…I looked at my collection and sure enough, there they are: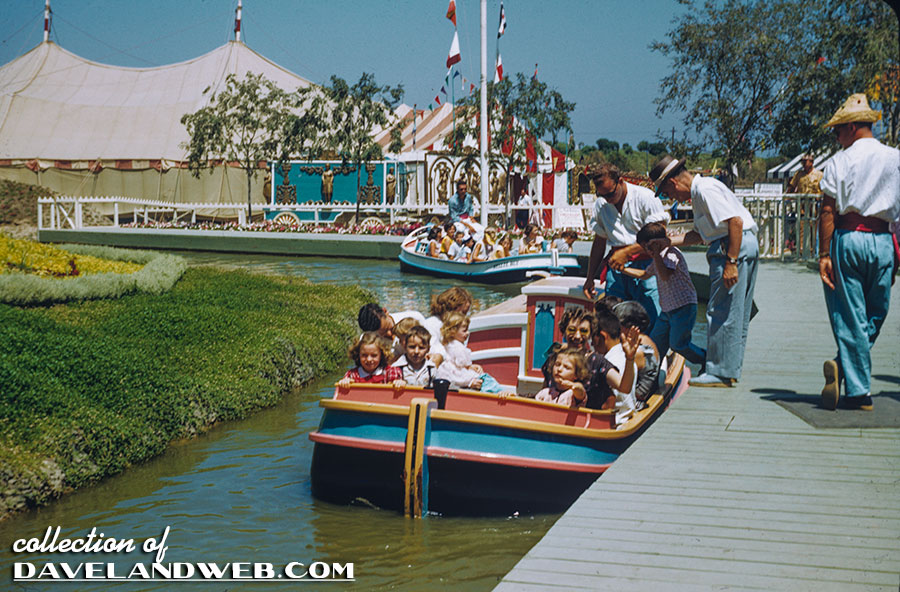 In the background you can see the tents from the Mickey Mouse Club Circus: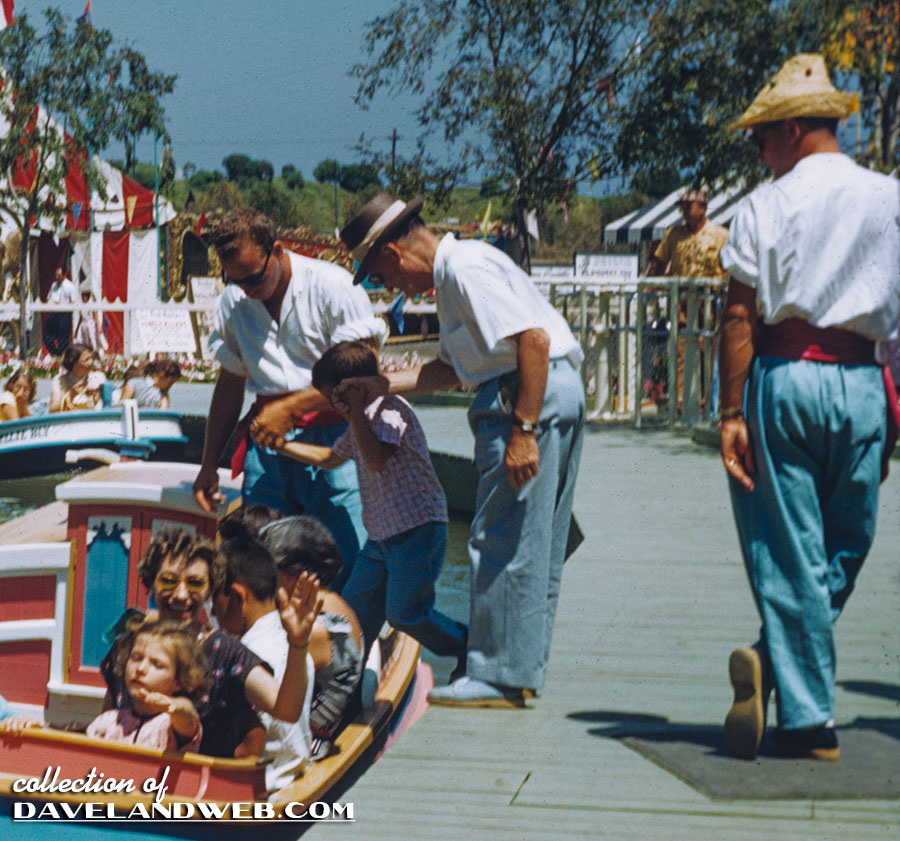 While looking at my collection, I also re-stumbled upon this behind-the-scenes shot of some of the Storybook boats; perhaps taken from the Disneyland Railroad? The date is October 1956, which is too early for the Viewliner.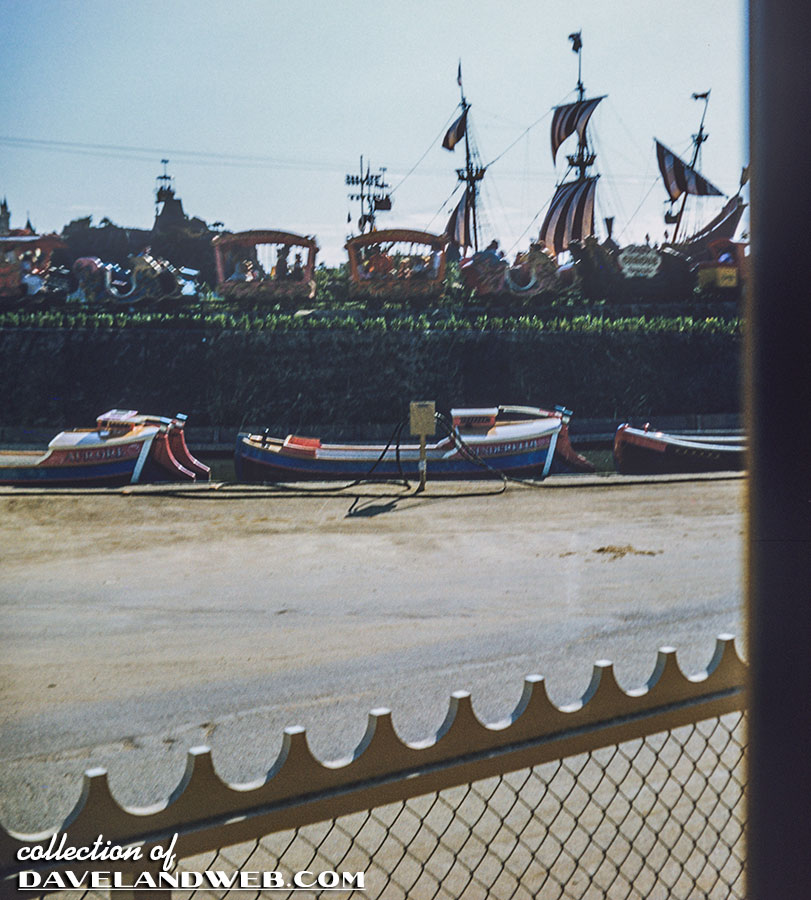 Zooming in for a closer look at the Cinderella boat: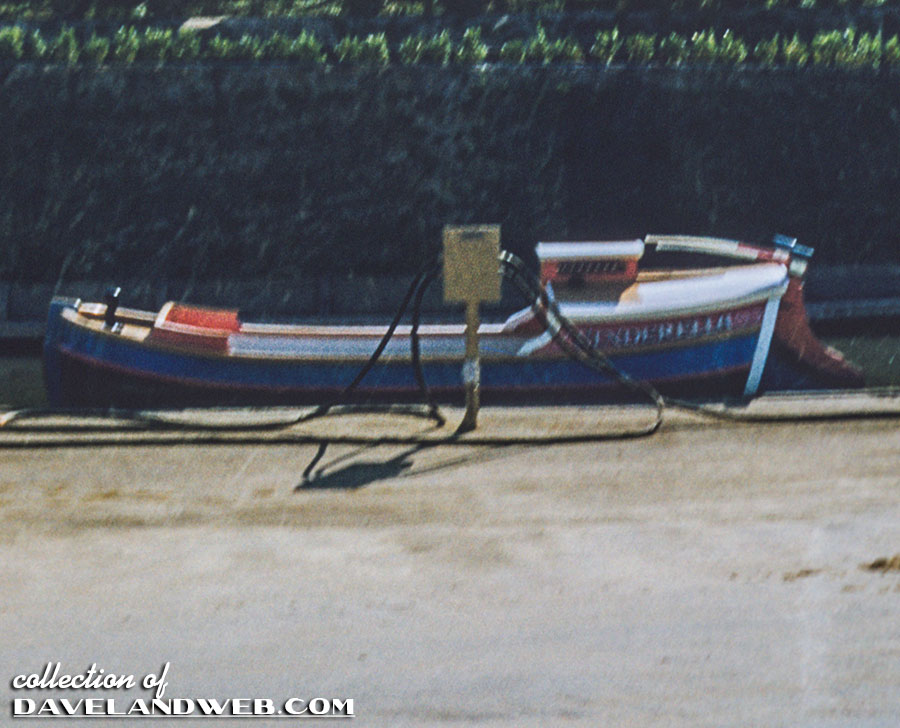 See more Disneyland Storybook photos at my
main website.