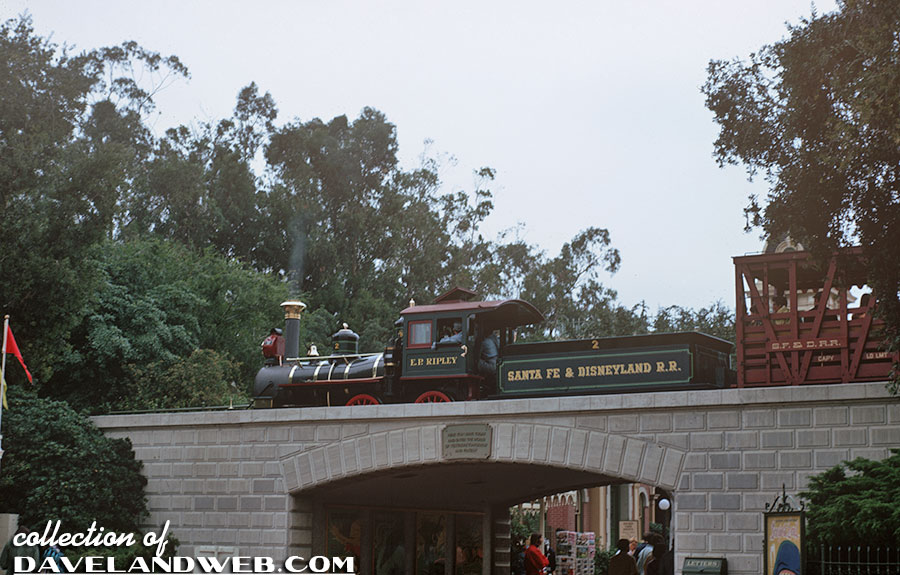 The 1970's are a rarely covered decade at Disneyland. Thanks to a recently acquired batch of slides, I can address that in the next few posts! It is always a thrill to me when I arrive at the Park and the Disneyland Railroad is waiting for me at the Main Street Train Station. A closeup of the E.P. Ripley as it blows smoke from the stack. Better hurry if you're going to make it!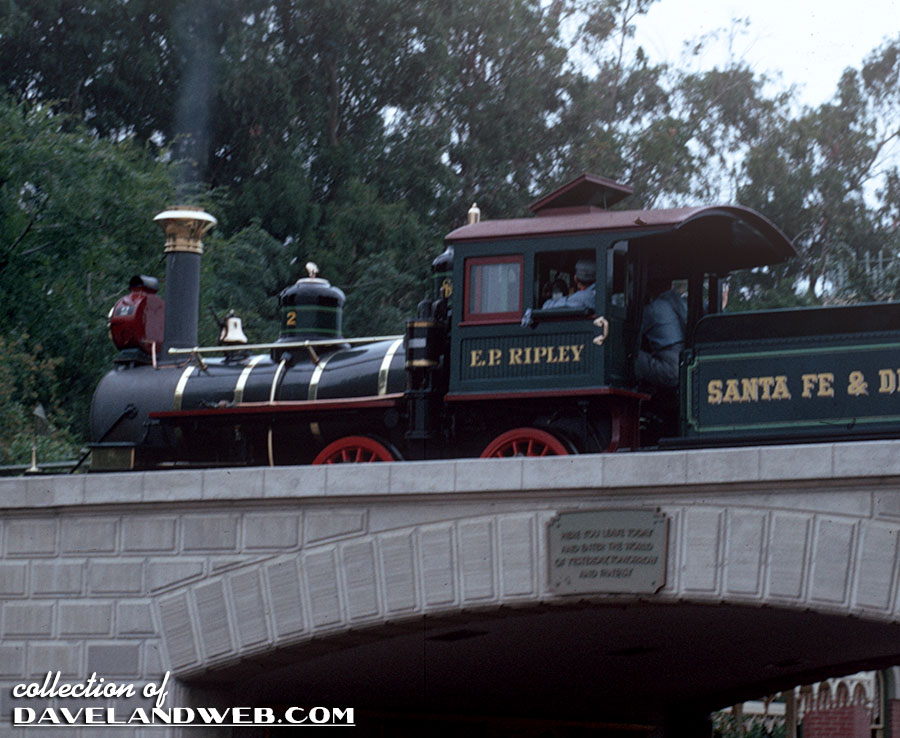 In June 1971, the Santa Fe logo was still featured on the caboose: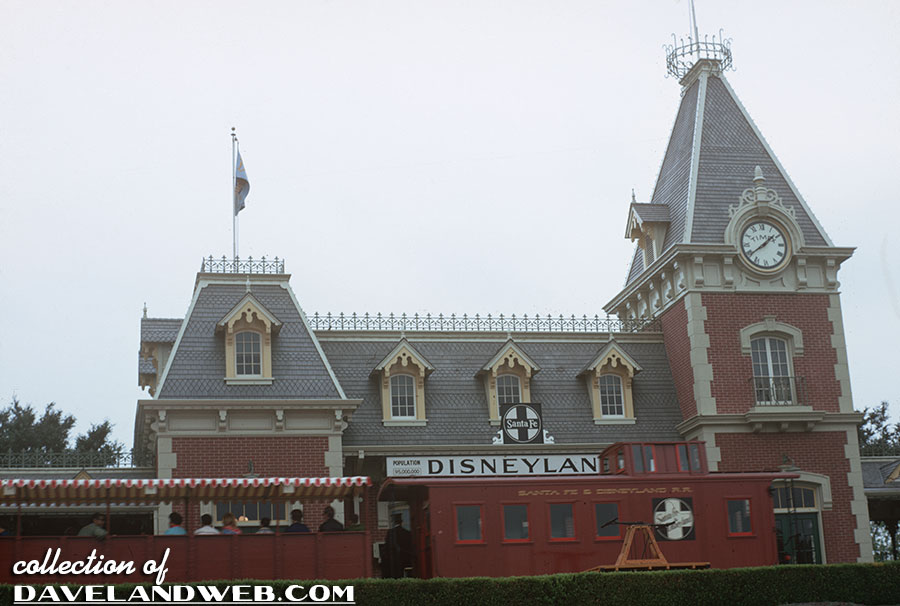 It doesn't look like our 1971 photographer made it on the train. Instead, they may have taken the horse-drawn streetcar.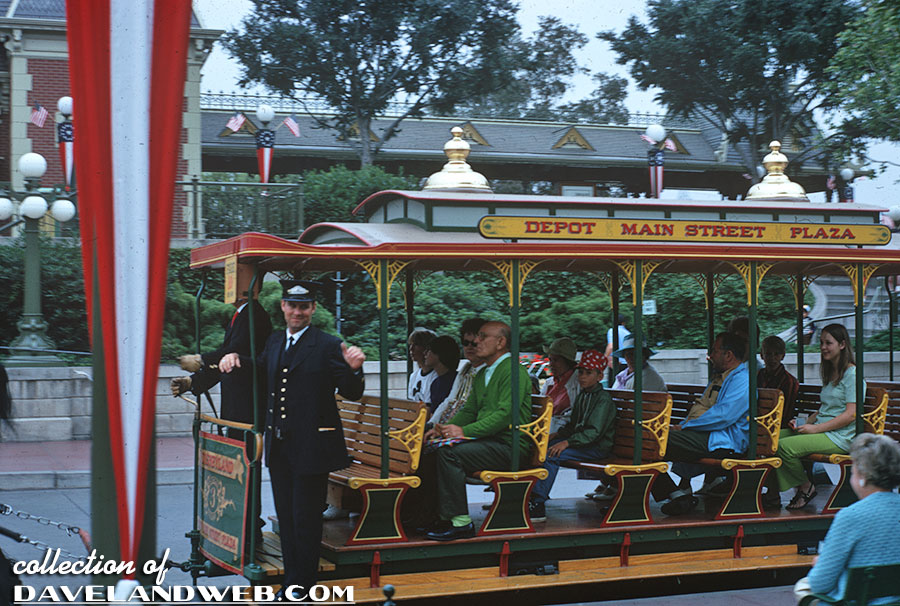 See more Disneyland photos at my
main website.