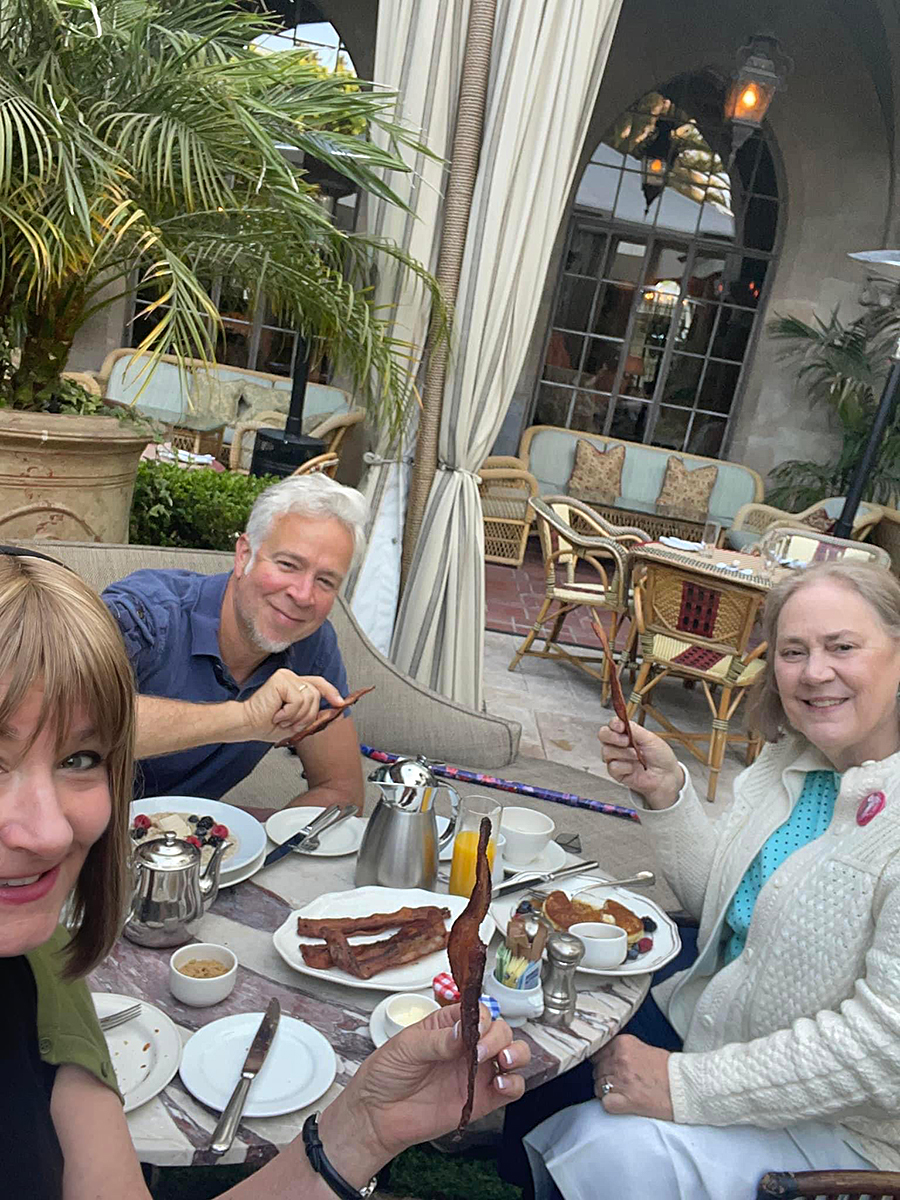 When Melissa (aka "The Colonel") came west, she wanted to visit the Observatory at Griffith Park. We were short on time the day that we picked to go there, so I had to be a master at efficiency. This is known as "chop, chop!" However, the first order of business was breakfast at the Chateau Marmont. Bacon was back on the menu, and this was a cause to celebrate! SJR (on the right) enjoyed her first piece this trip.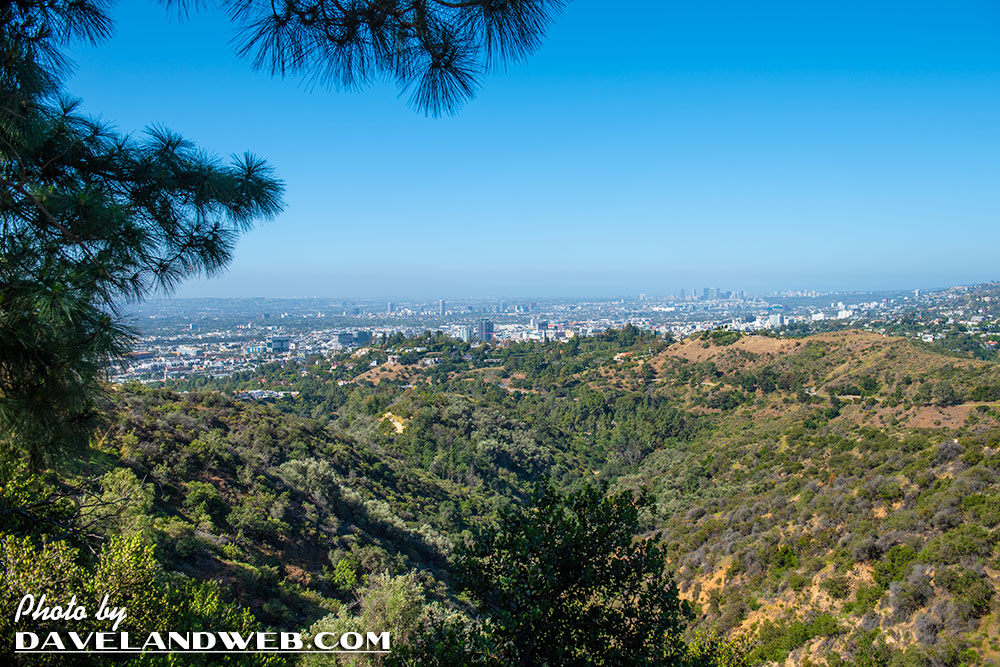 Even before opening, the parking lot at Griffith fills up fast, which means you have to find the nearest available spot on the long windy road up to the Observatory. The walk up the hill was good cardio! The shot above is a beautiful view of the city. Below is me trying not to look winded.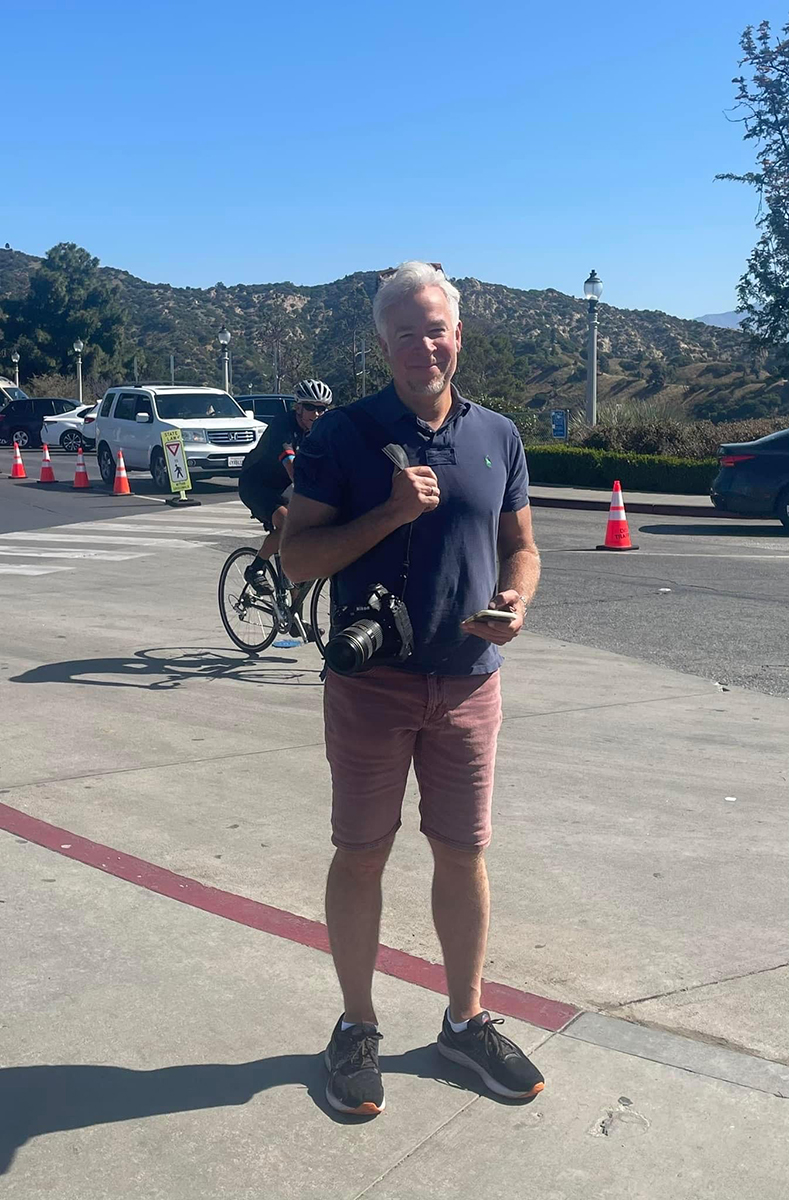 First order of business was to visit the James Dean sculpture by the late Kenneth Kendall, an artist who was commissioned by the actor shortly before his death.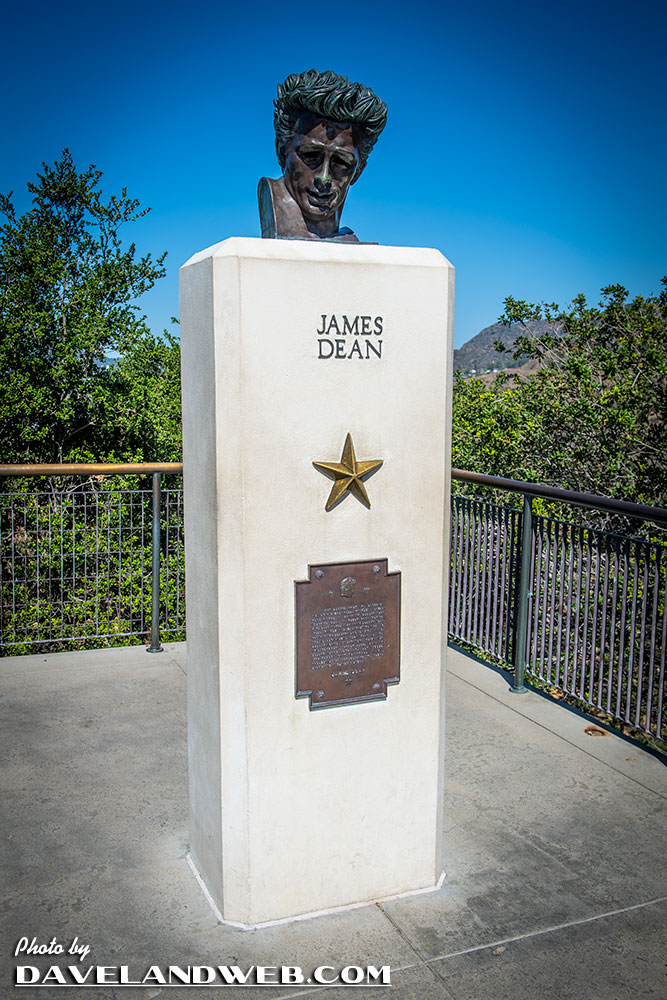 No dear readers, that's not Natalie Wood from "Rebel" on the left; that's the Colonel, ready for her photo shoot at the location(s) where that movie was filmed.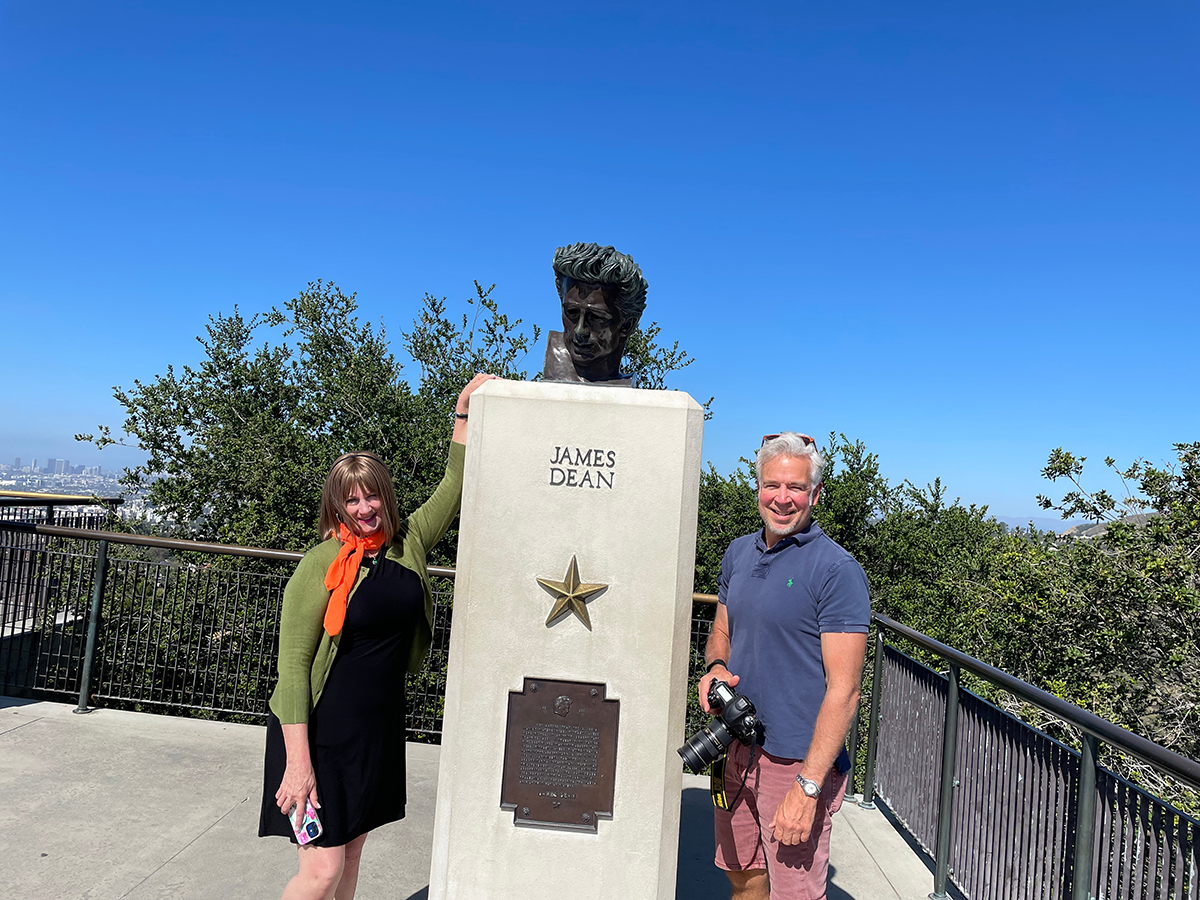 Normally, I would have said, "Hey Colonel, get the hell out of my photo!" But the COVID screening fence already ruined the shot anyway. Yes, even to walk around on the grounds you had to show proof that you'd been vaccinated or had a negative test. Fresh air can be dangerous, folks!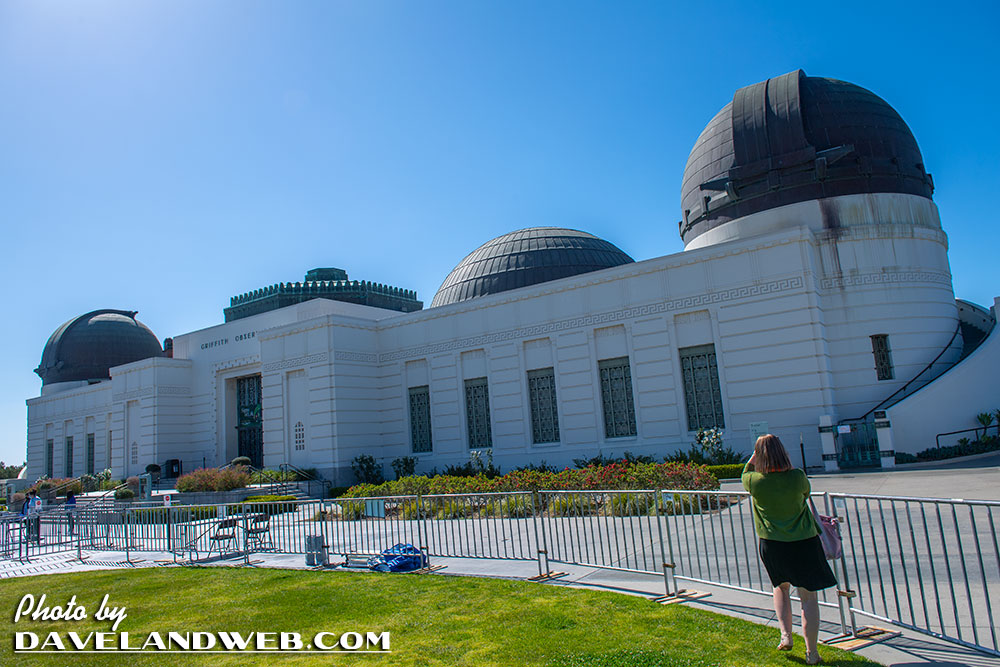 Finally made it to the Observatory, that supreme example of architecture that opened back in 1935.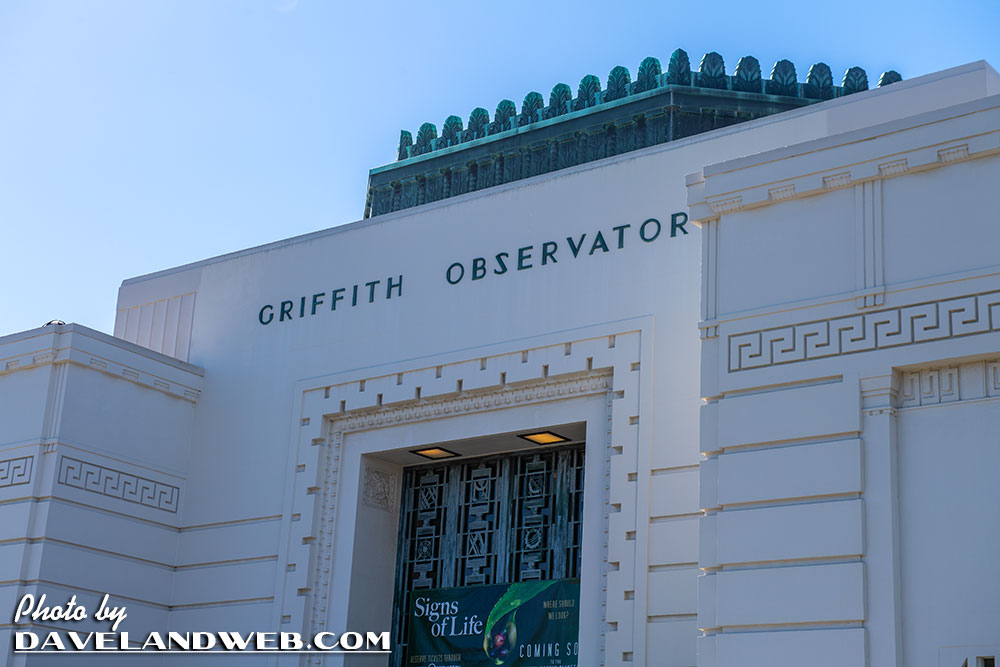 The inside is no less impressive. If it weren't for the crowds of people, the murals, flooring, and other details would have you believe you had walked into a time warp. The rotunda ceiling: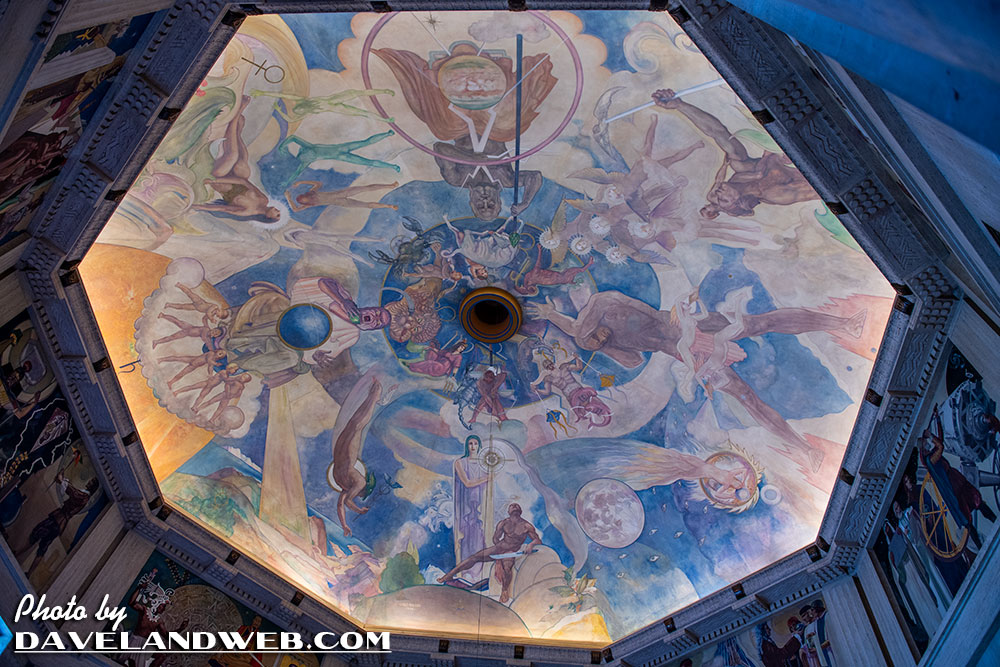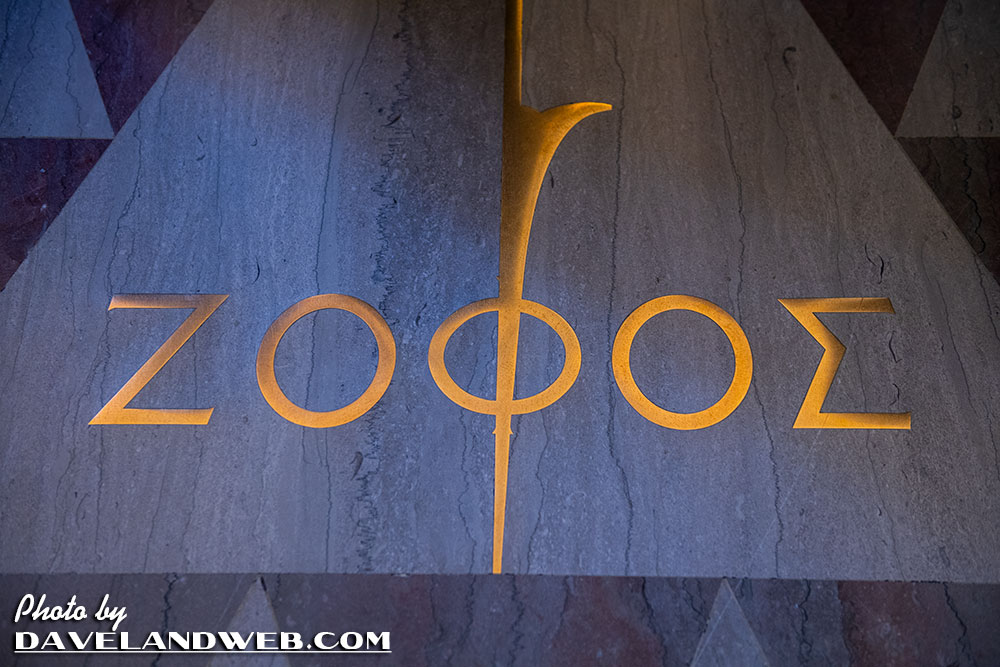 Mesmerizing. I could stare at this pendulum all day long. Well…maybe not that long, but you get the idea.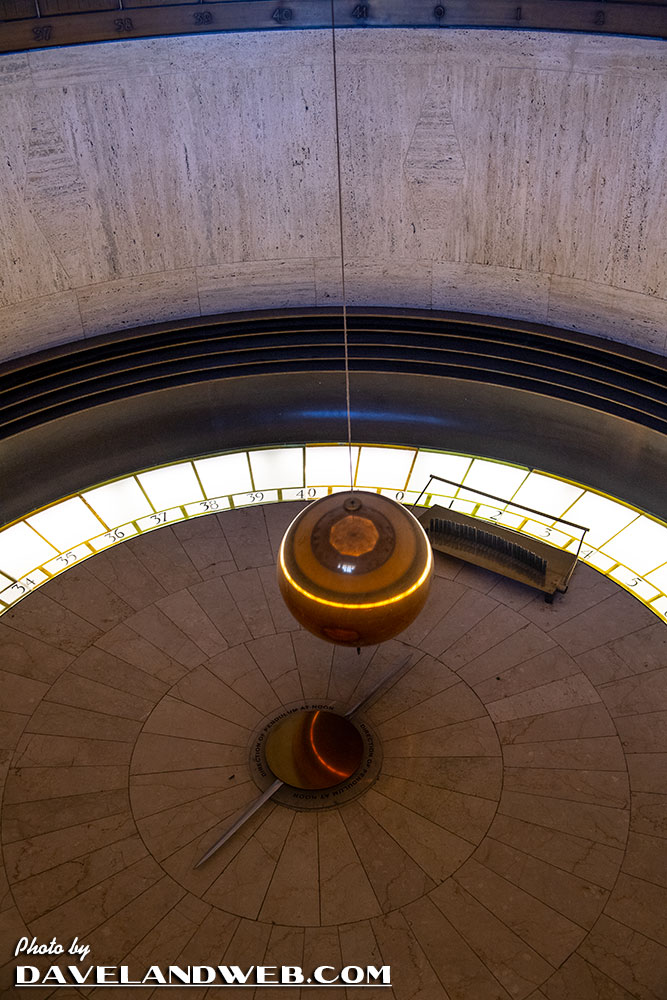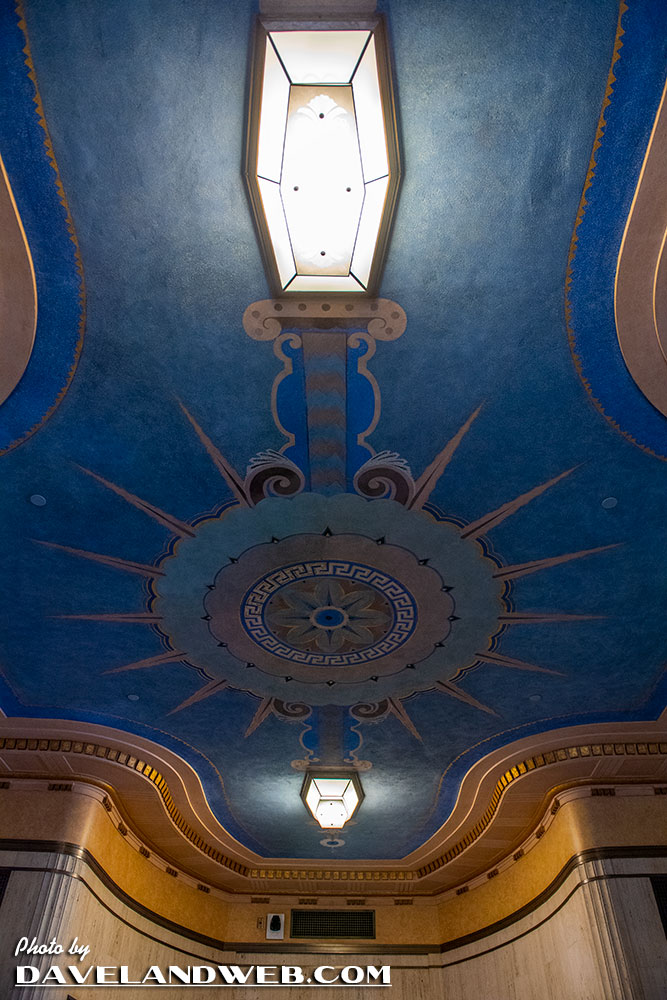 Indoors, Melissa enjoyed her Emma Stone moment.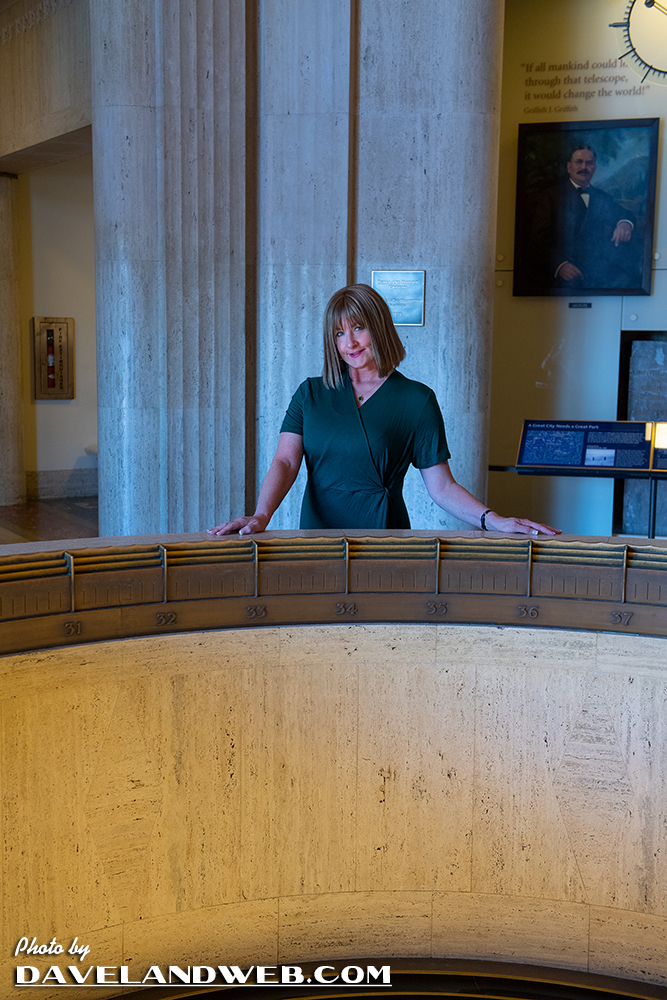 And then it was back to "Rebel Without a Cause."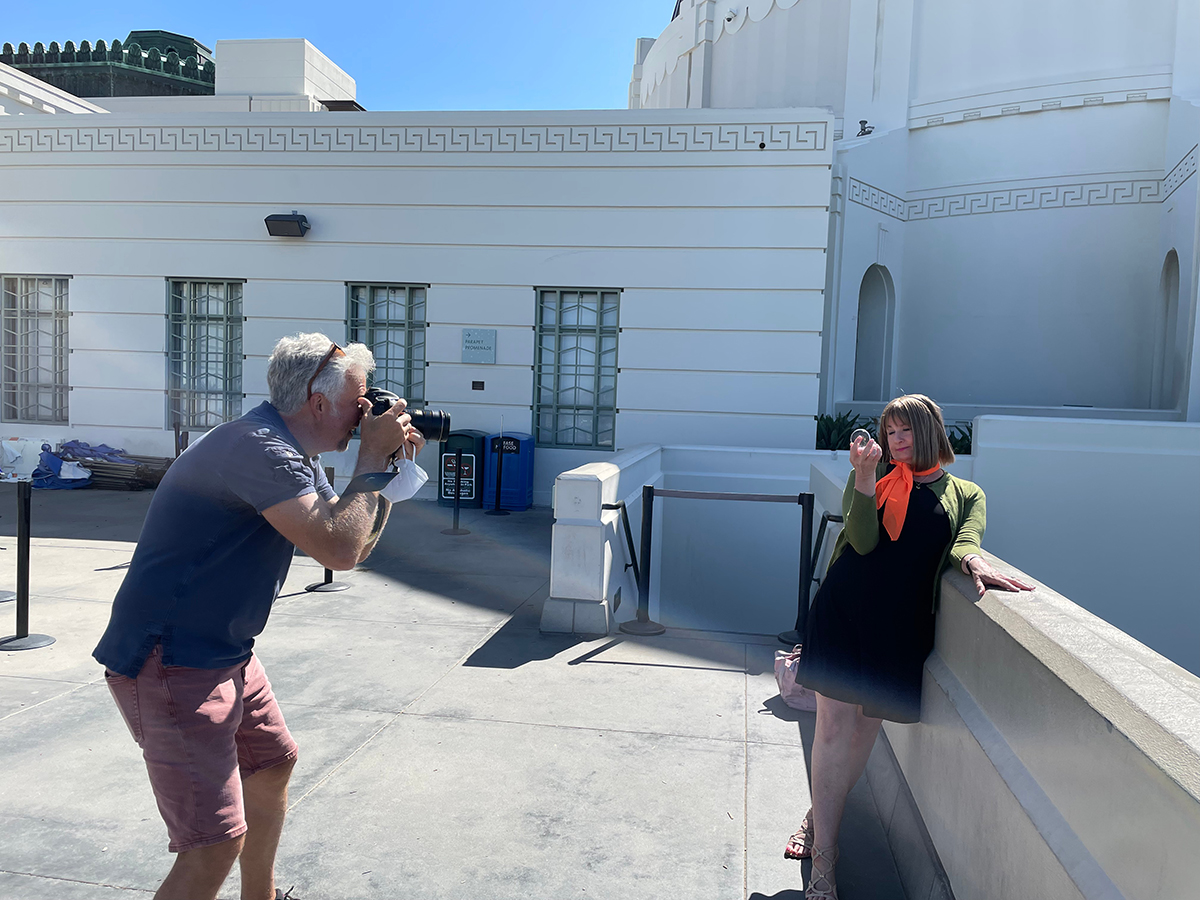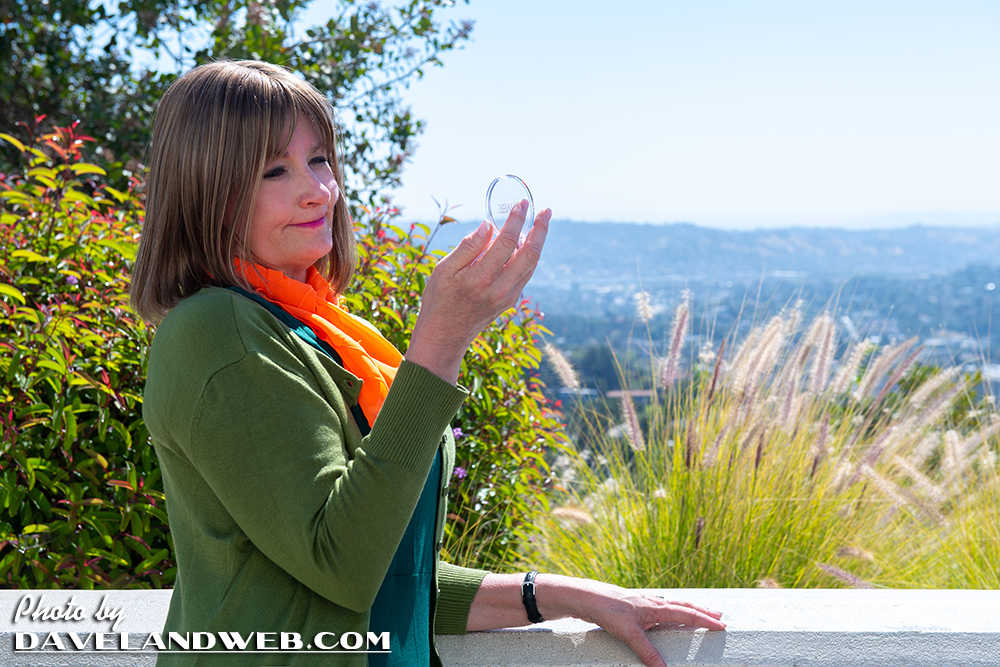 Although I had to run back to the car to make it to our next destination (read about it tomorrow!), there's always time to get what I perceived to be a unique shot – the Astronomers Monument with the Hollywood Sign in the background.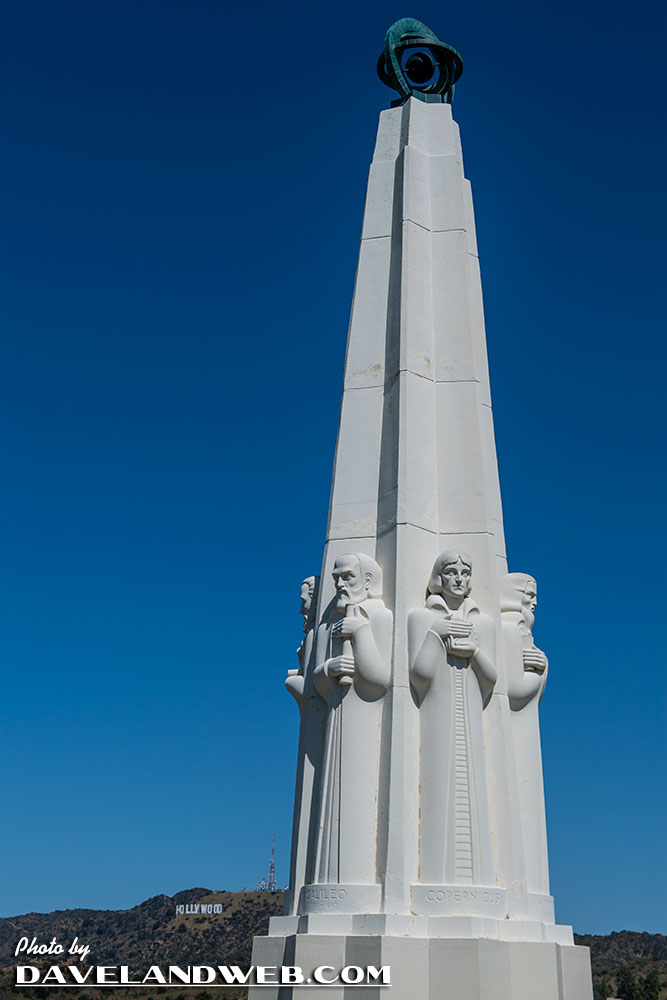 Next time I need/want to spend more time there!
See more Griffith Observatory photos at my
main website.