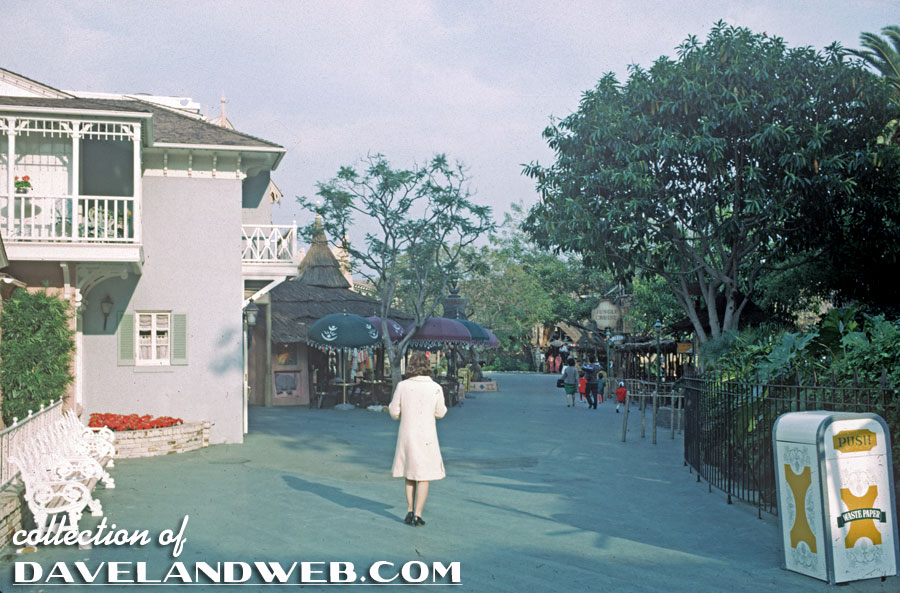 The date is December 1966, and a lone figure walks through an empty Adventureland. This must be the past! This style of trash can with the yellow "x" was found outside Aunt Jemima's Restaurant: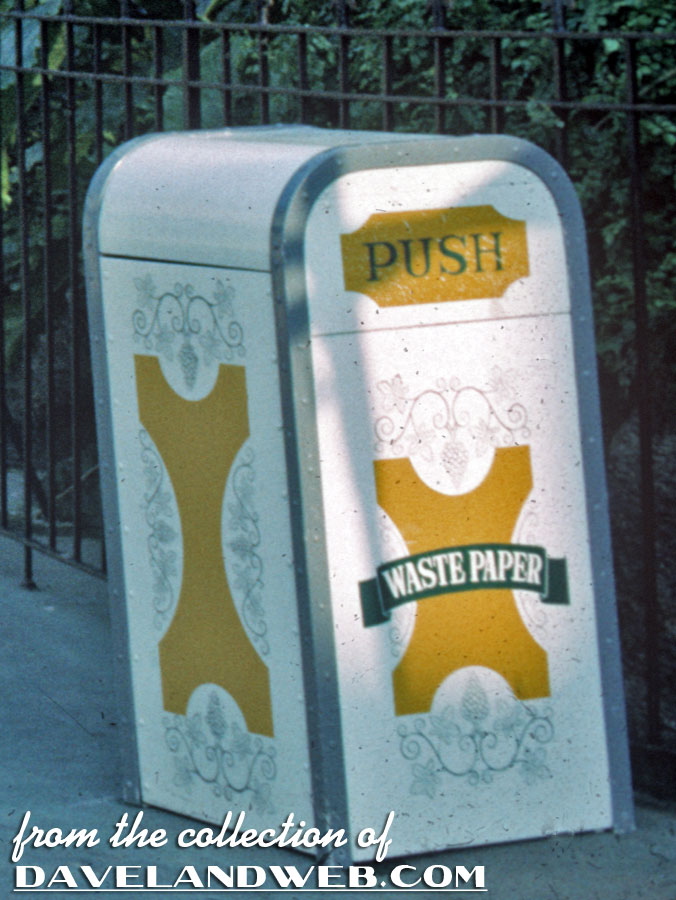 Zooming in further we can see the main pathway through Adventureland with the Sunkist "I Presume" refreshment stand on the left (which opened in 1962 and closed thirty years later) and the Jungle Cruise attraction on the right: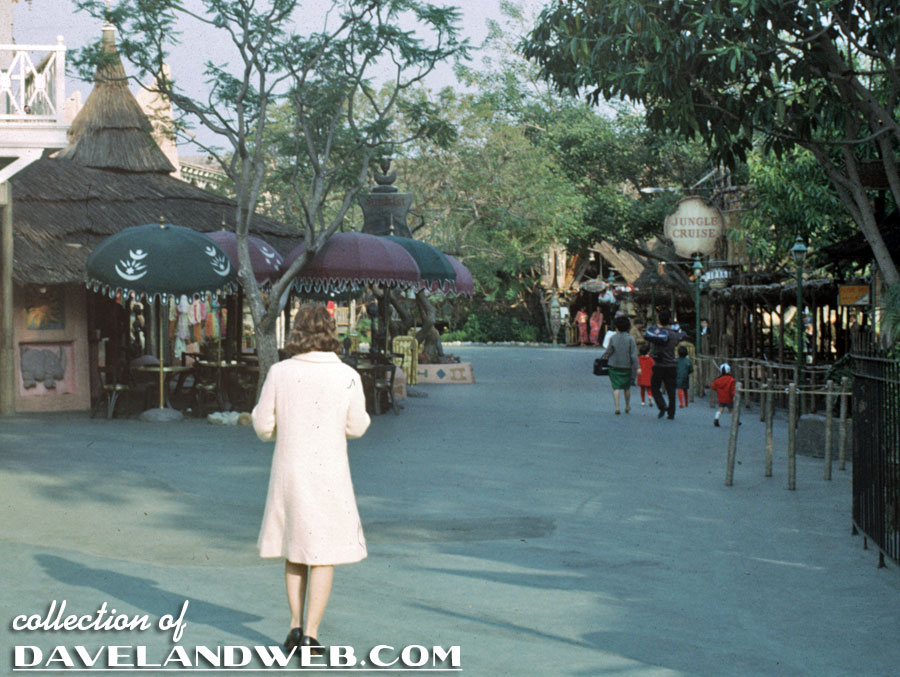 At the very back of the shot you can see two hostesses for the Tahitian Terrace Restaurant, with a Kodak Picture Spot marked on the far right. In other words, photos for dummies.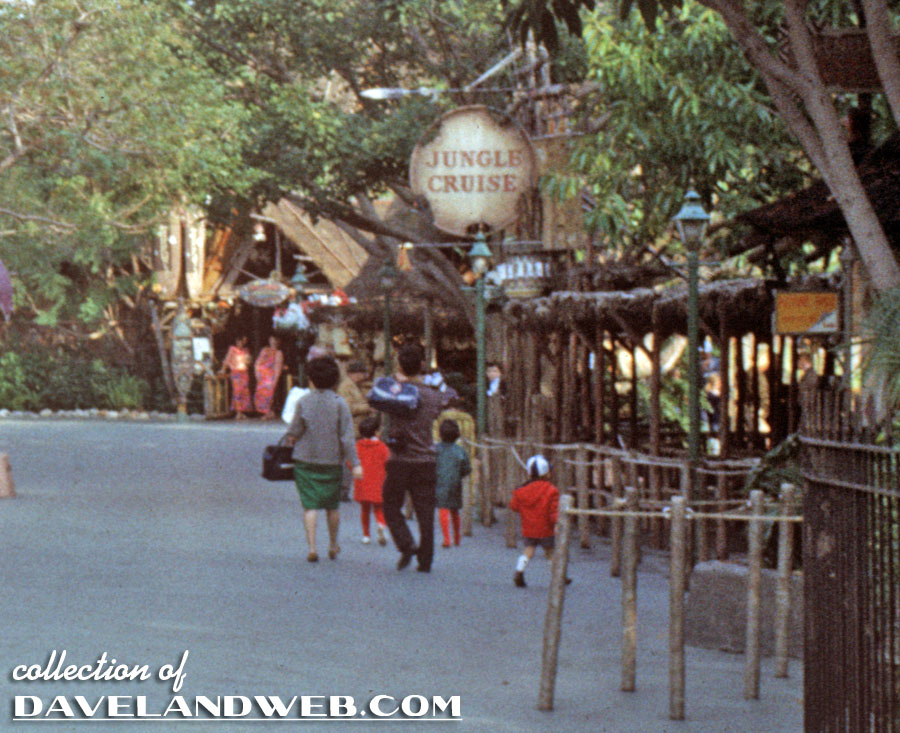 Our 1966 photographer continued stalking this woman and took a second shot of her, this time posing next to the sign for "I Presume."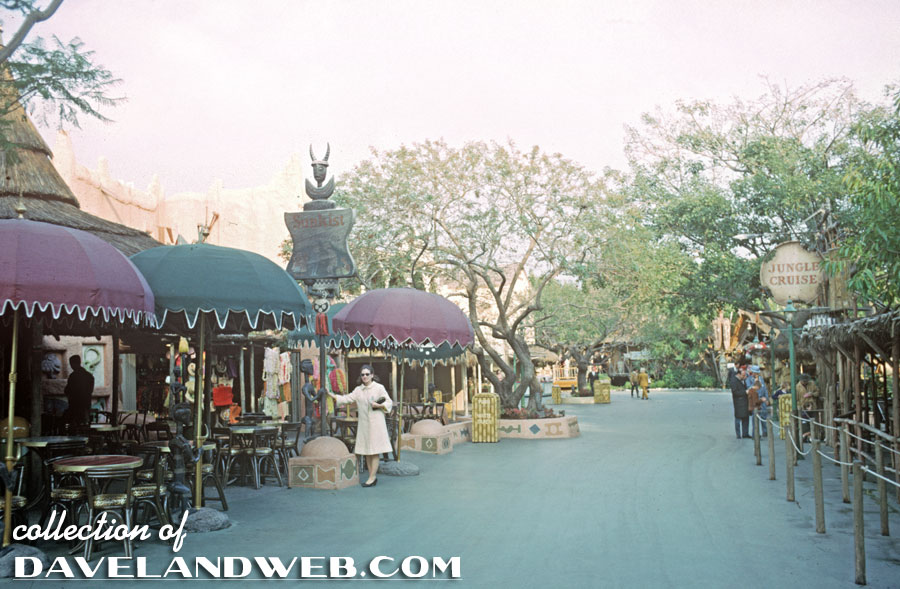 That's quite an assortment of merchandise peeking out behind her at the Bazaar: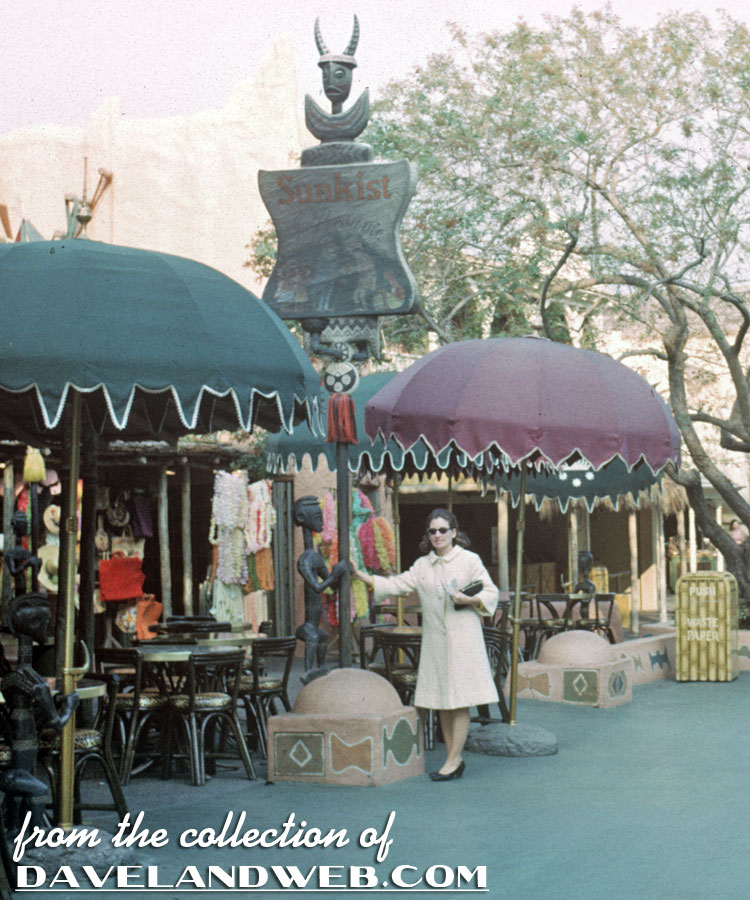 Once again the entrance to the Jungle Cruise attraction; you can see the Adventureland themed trash can in this one: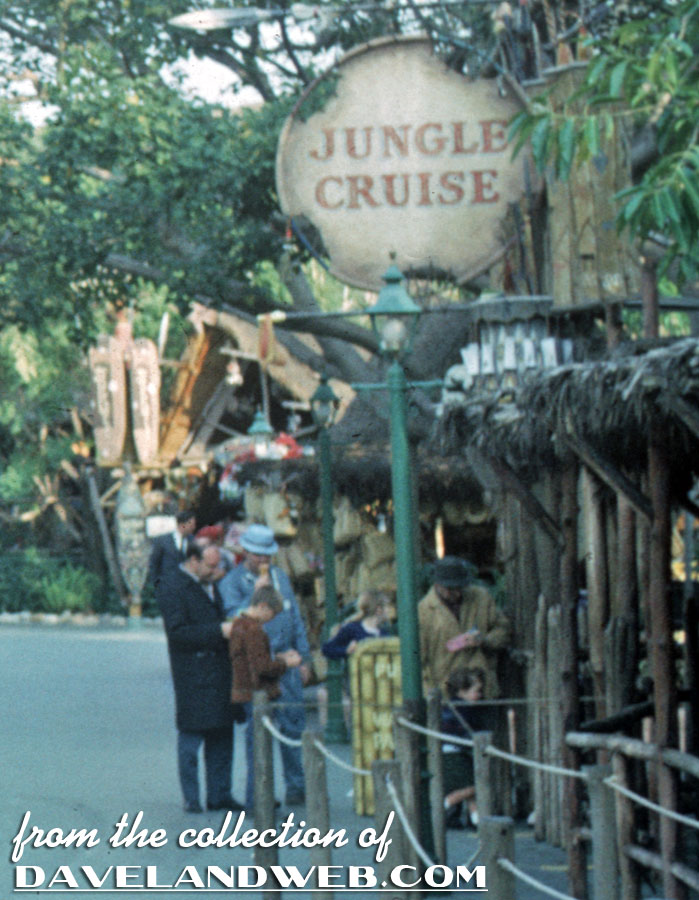 As we flash forward to October 1987, we have a front view of the Jungle Cruise entrance, which still sports the theming of the original attraction: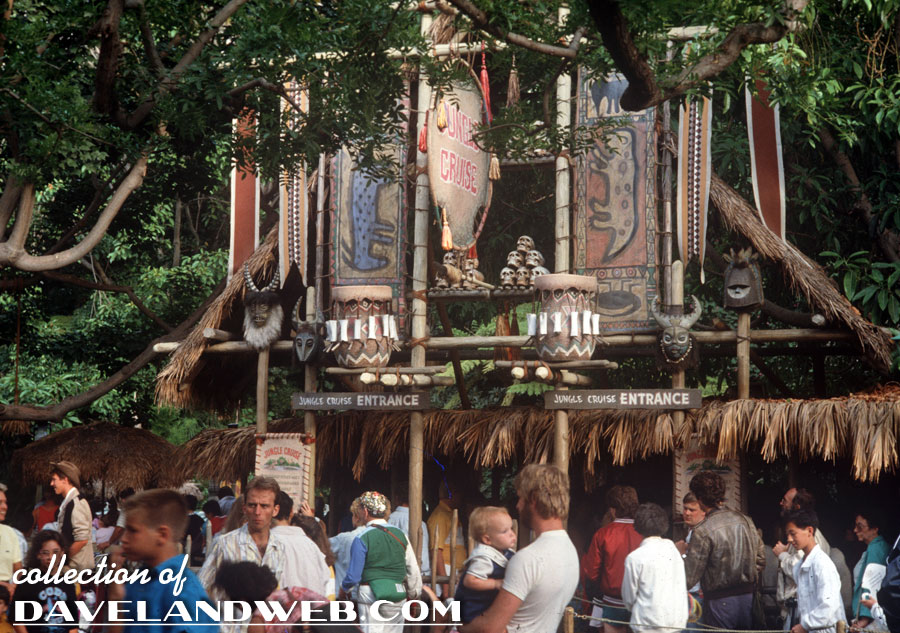 Closing in, it is much more primitive in style and themed towards native art:
By the time I took this 2015 shot, the native art had been minimized and the building had been themed to go along with the Indiana Jones 1930's attraction next door: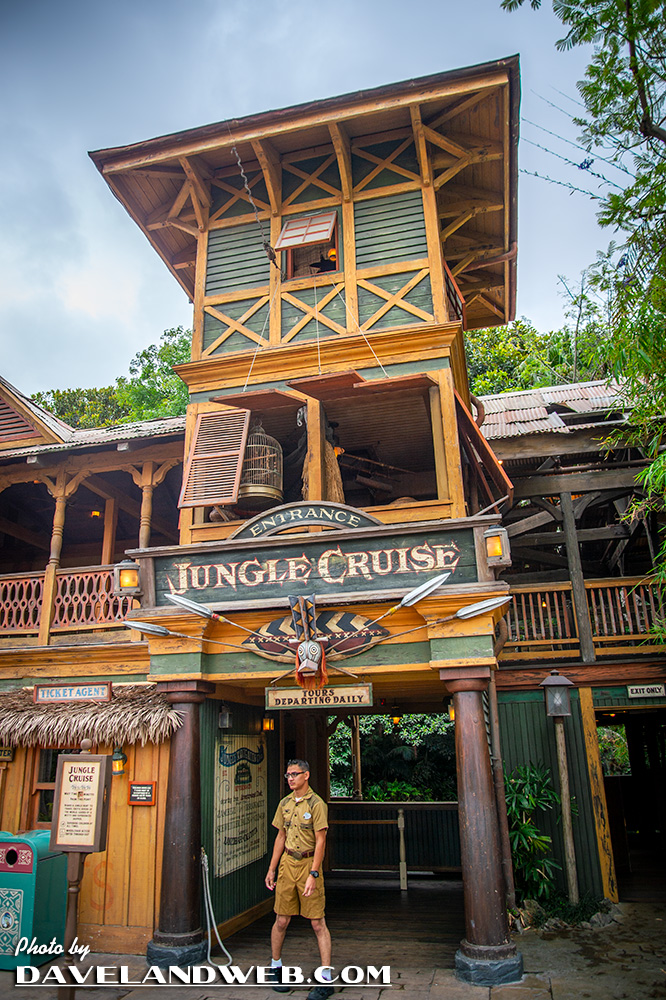 See more Disneyland Jungle Cruise photos at my
main website.