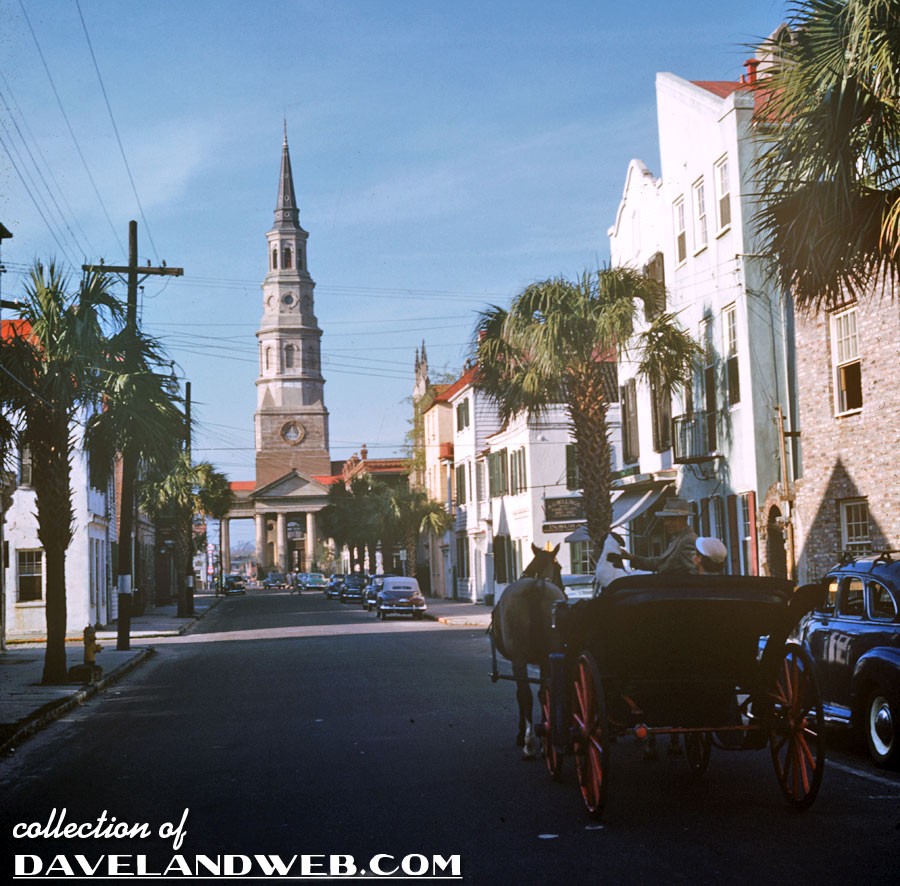 Picture this: March 14, 1953, Charleston, South Carolina. Need some assistance? How about this photo showing St. Philips Church at 142 Church Street in Charleston, South Carolina? This National Historic Landmark was built in 1836. Zooming in we see a tourist being taken around town in a horse-drawn carriage.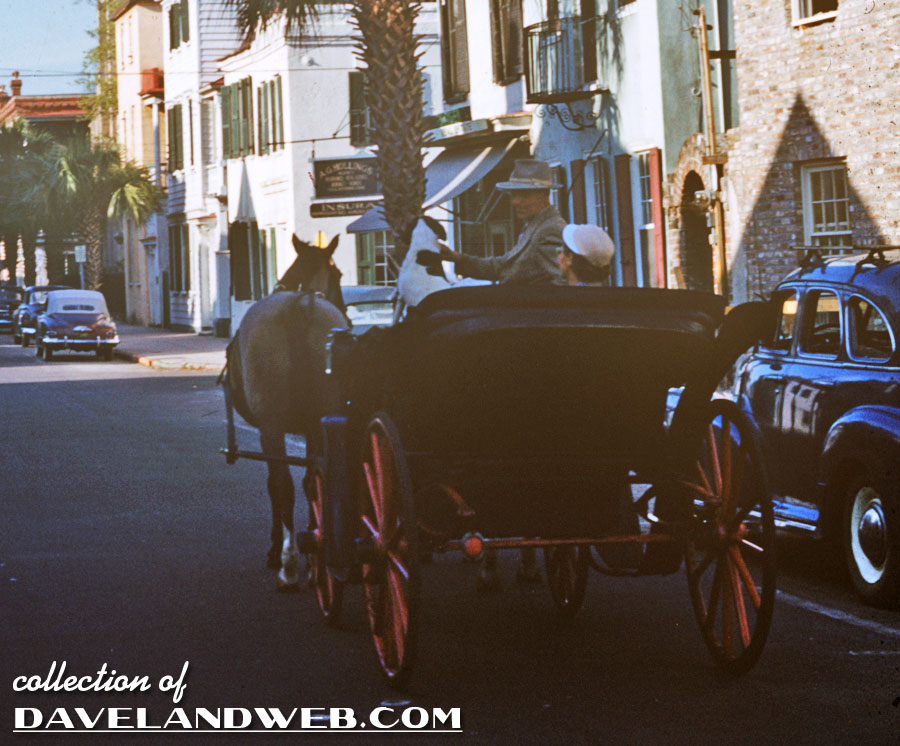 The driver has his faithful dog sitting next to him.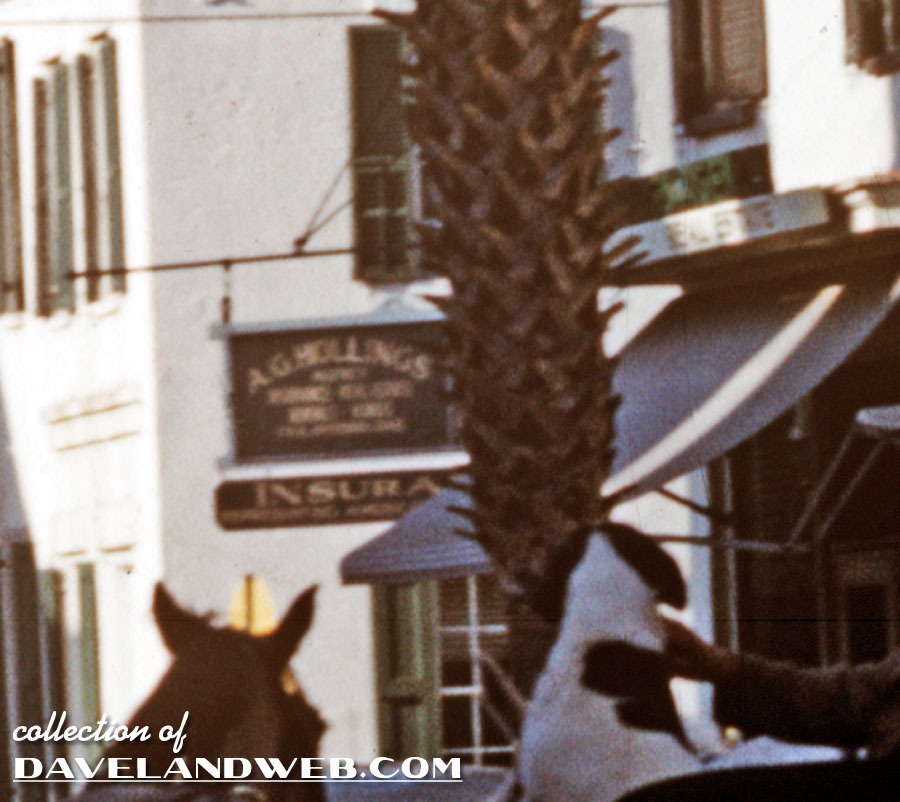 A contemporary photo I shot of the church during my November 2016 visit: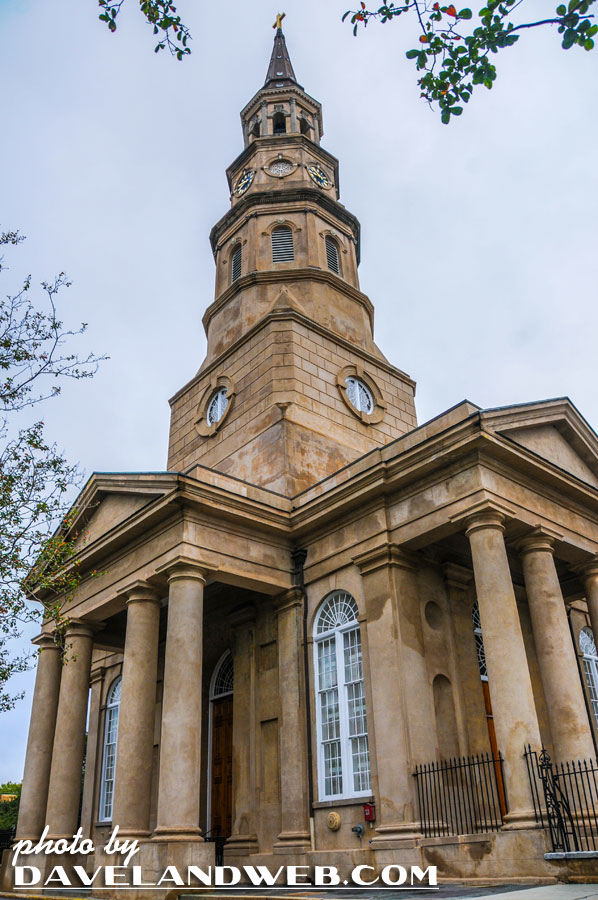 From the same day in 1953, our time traveling photographer captured The Dock Street Theatre: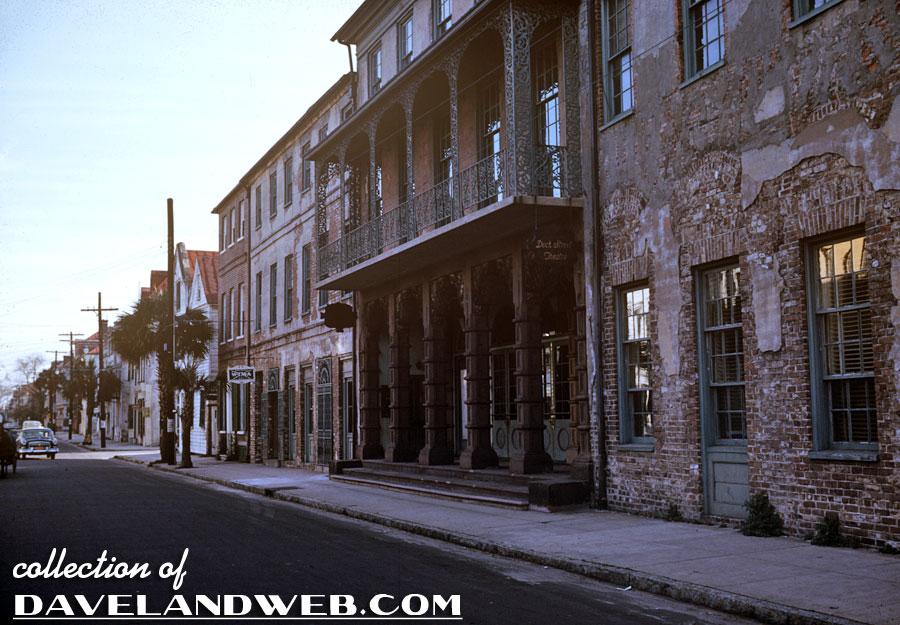 The historic theatre began life as the Planter's Hotel in 1809, and was converted into a lavish theatre during the Depression in 1937.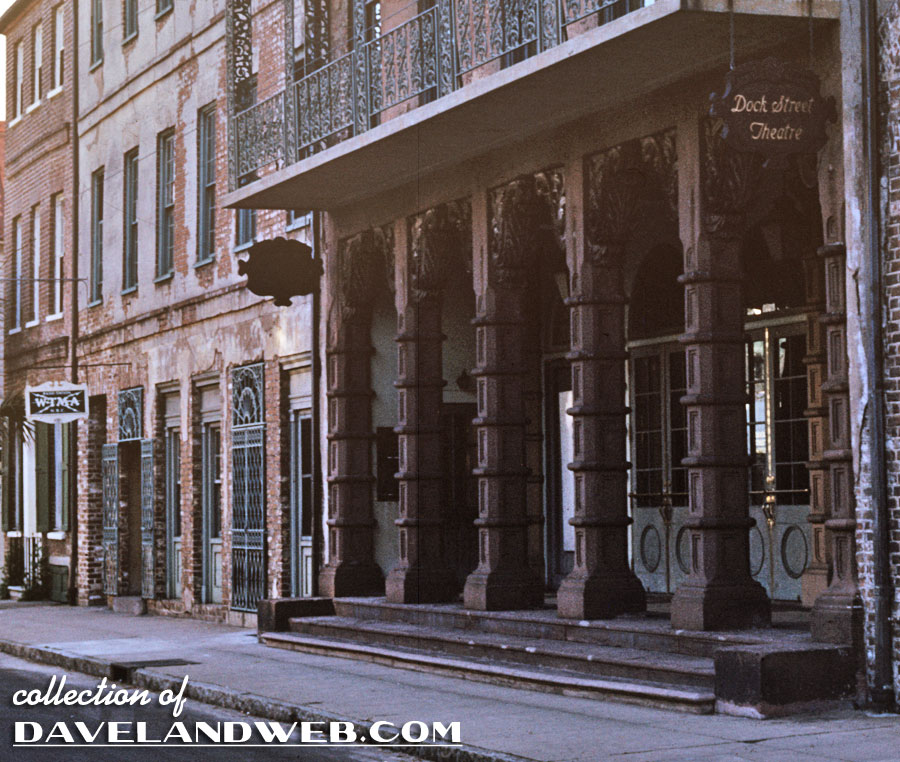 Another vintage shot of the theatre, from June 1966: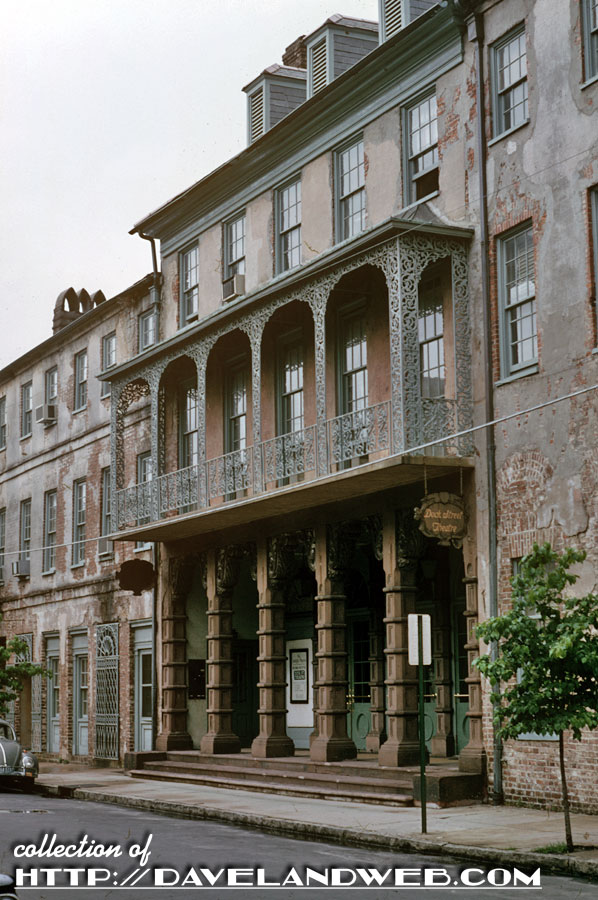 Can't quite read it; I hate when that happens!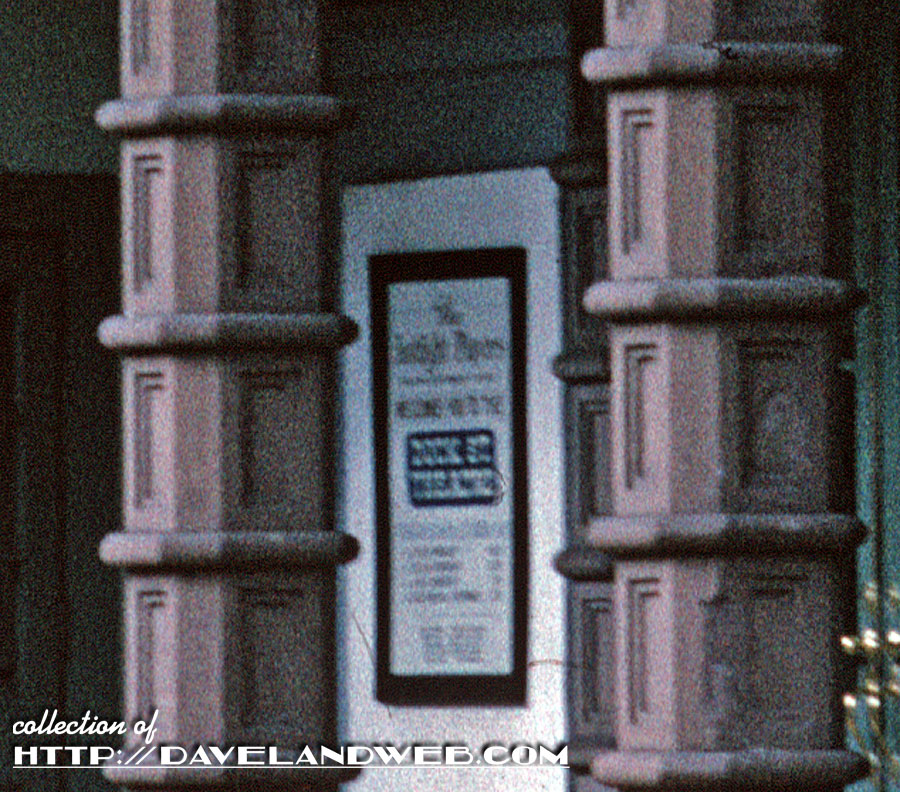 My November 2016 shot of the theatre: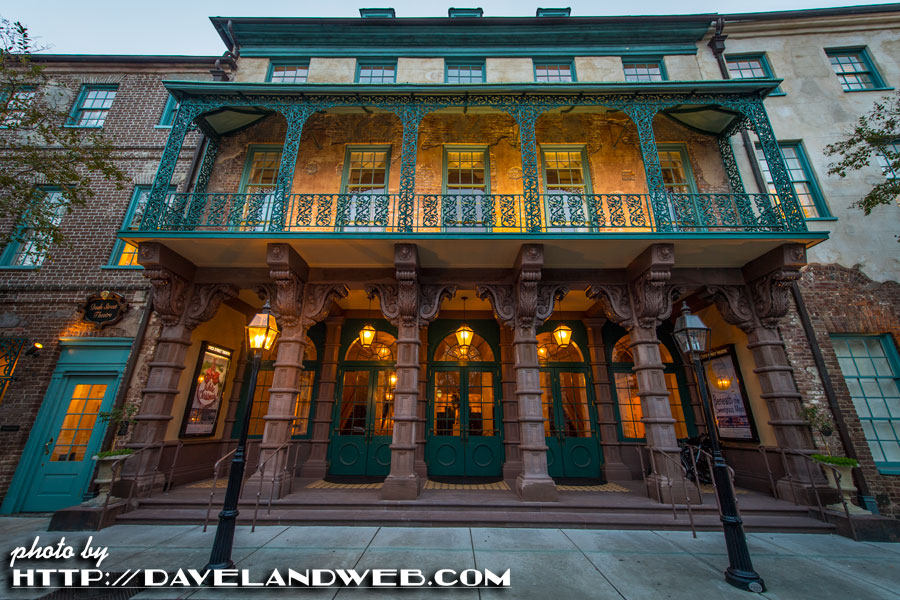 Cruising back to April 1960, here's one of St. Michael's Episcopal Church, at the corner of Meeting and Broad. It is Charleston's oldest surviving religious structure, built in the 1750s: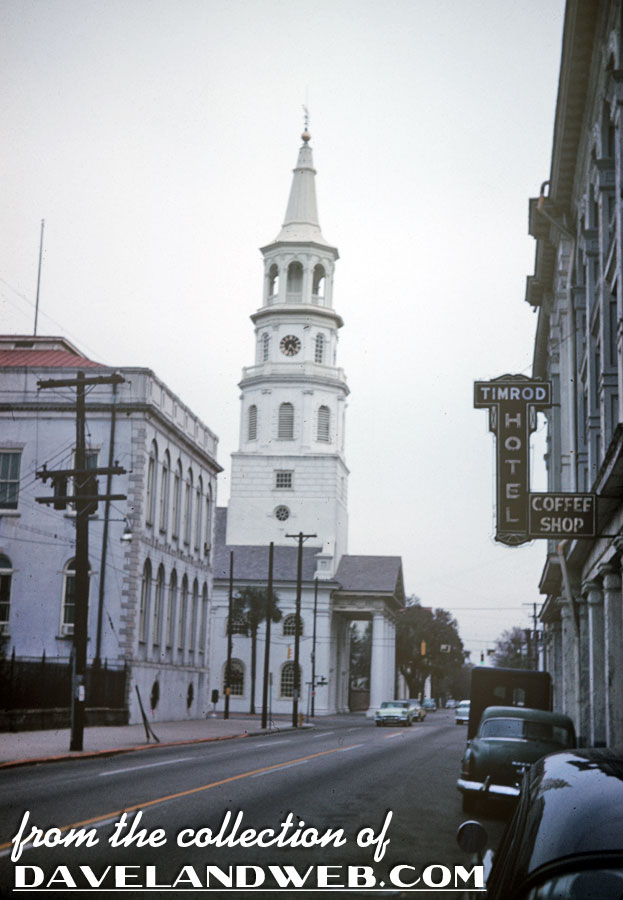 The hotel was demolished in 1963. Their post card stated: "Opposite City Hall Park. Rates Reasonable. Homelike atmosphere."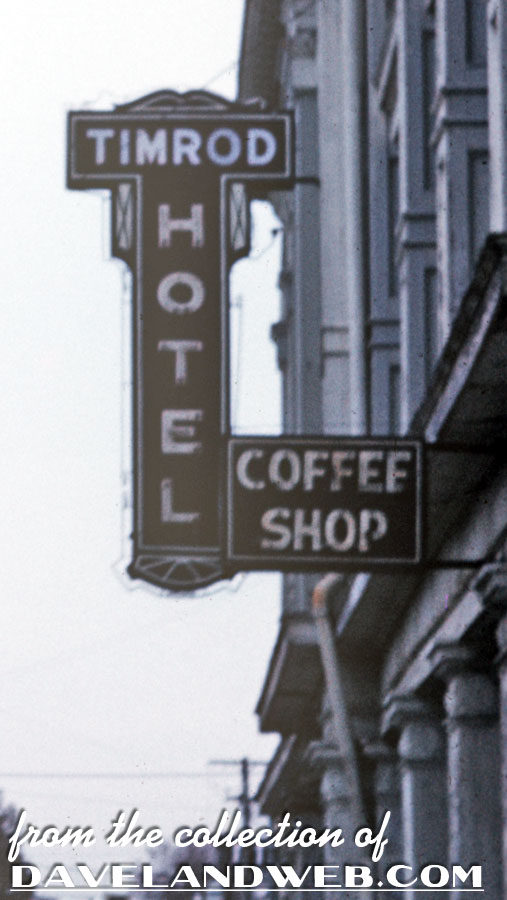 My November 2016 view of the church: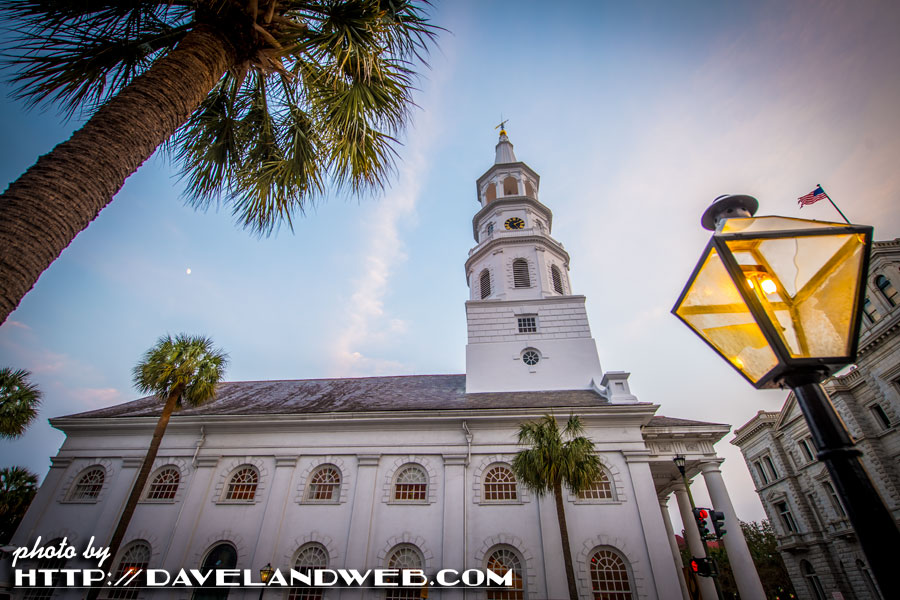 Happy Monday! See more Charleston photos at my
main website.