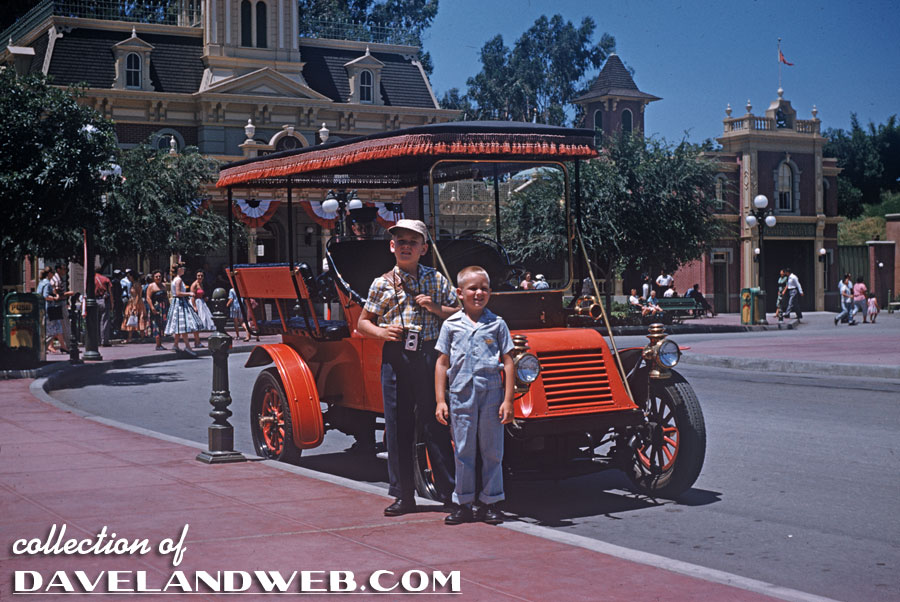 An August 1958 view of two little boys in front of the red Horseless Carriage. At first, my intention of zooming in on the little boys was to see the camera (note the Carriage driver in the background):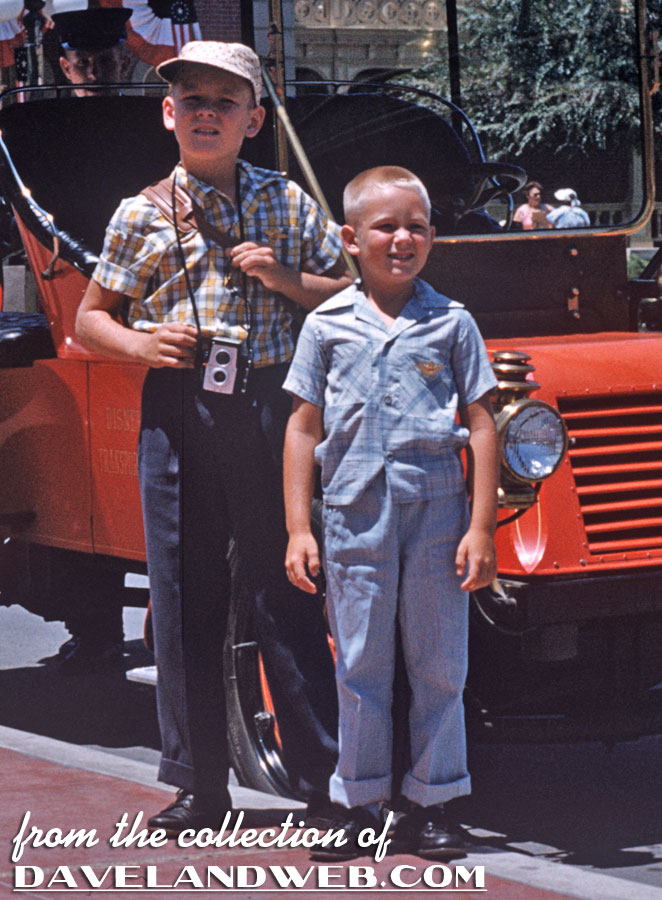 But then I noticed the pin the little boy had attached to his shirt: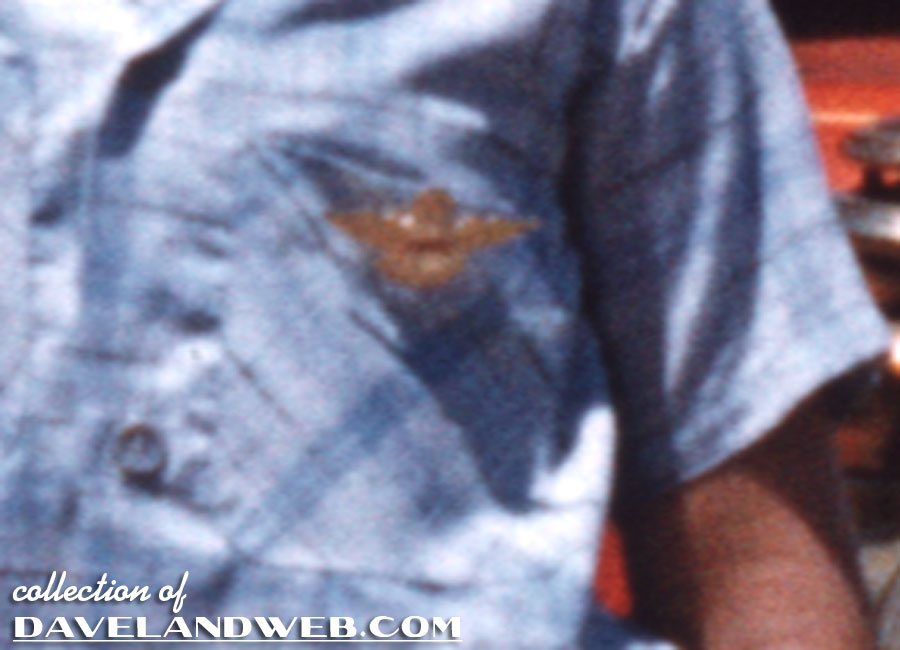 Perhaps a souvenir from his trip on a plane? I remember when the airlines used to give these out to the tots. Any other guesses?
See more Disneyland Town Square photos at my
main website.