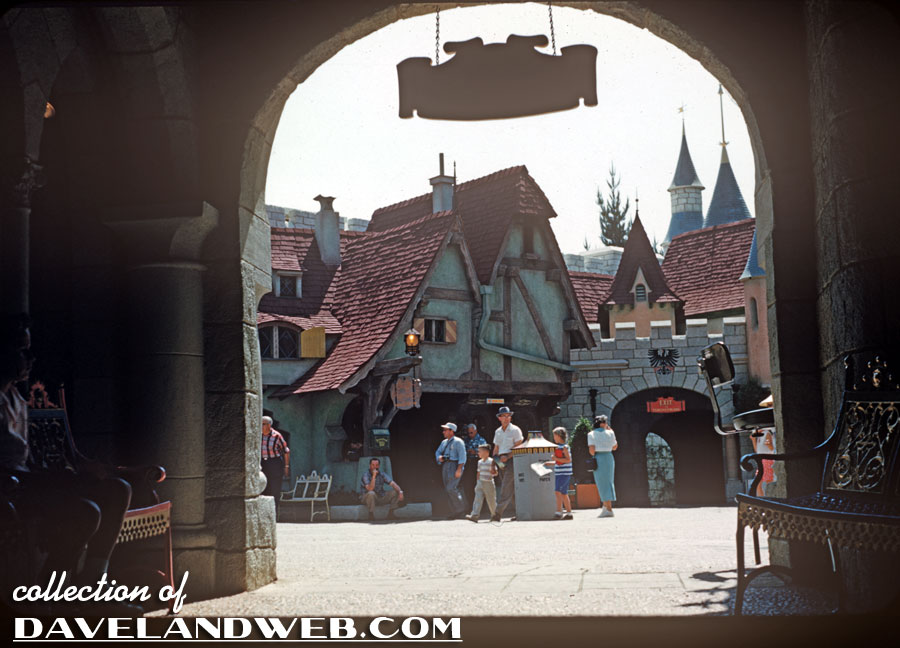 When entering Fantasyland, most people walk dead-center through the Sleeping Beauty Castle and encounter the vista of all that Walt intended guests to see. However, there were/are two side entrances that can give guests that feeling of being special, exploring the paths less traveled. This vintage 1950's image shows a guest who chose to enter Fantasyland via the tunnel on the left. Zooming in, you can see Merlin's Magic Shop as well as the signage for the other side exit/entrance into Fantasyland.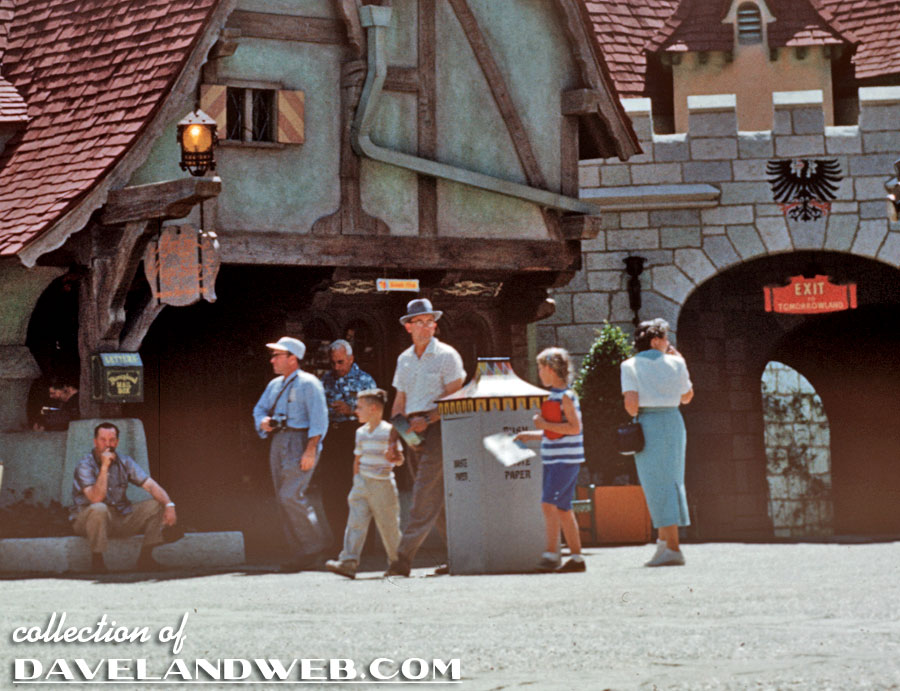 And speaking of castles…here's a 1956 shot of the Sleeping Beauty Castle. Ho hum, right?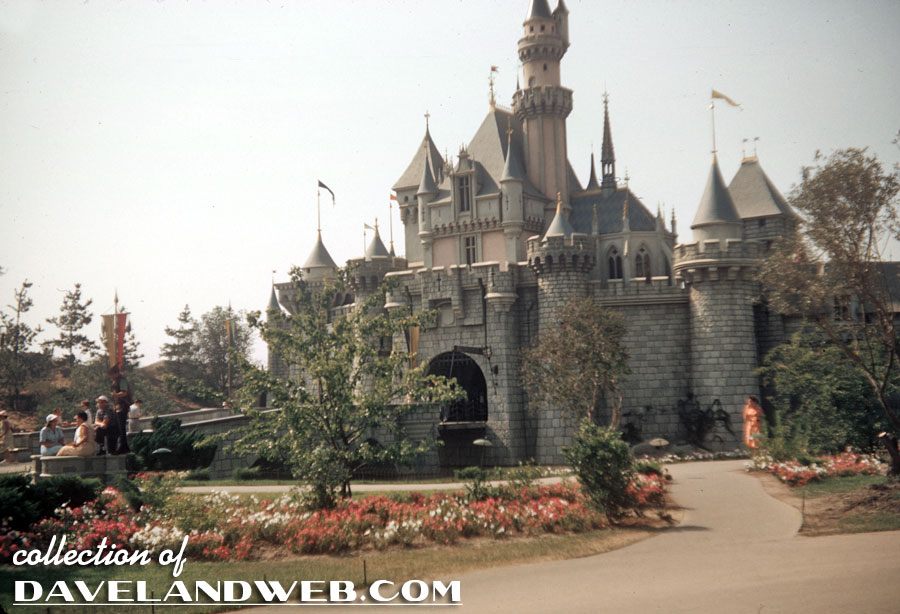 Zooming in, you can see Robin Hood fraternizing with the guests: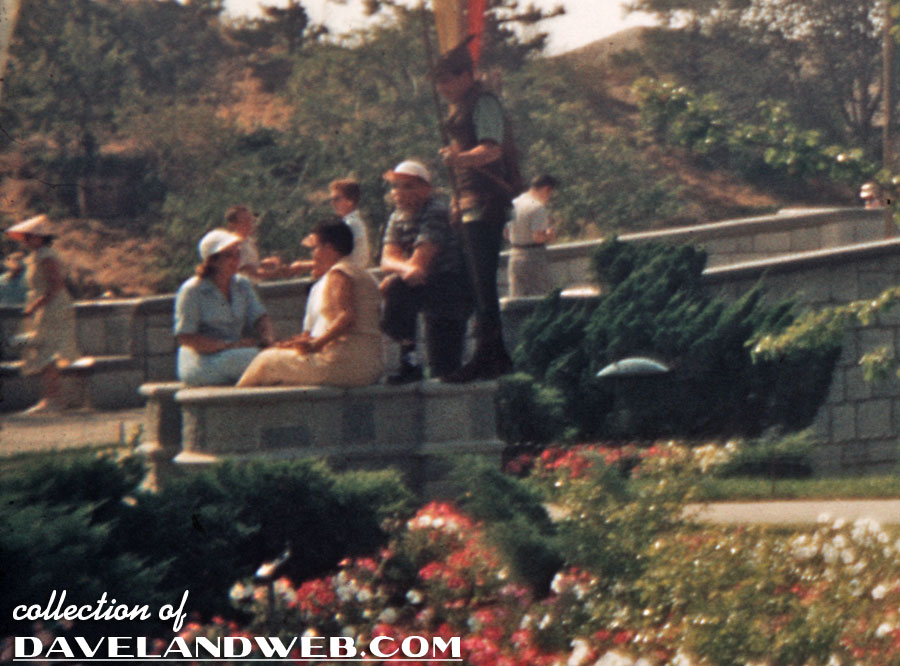 Some previously posted shots of Robin and Will Scarlet: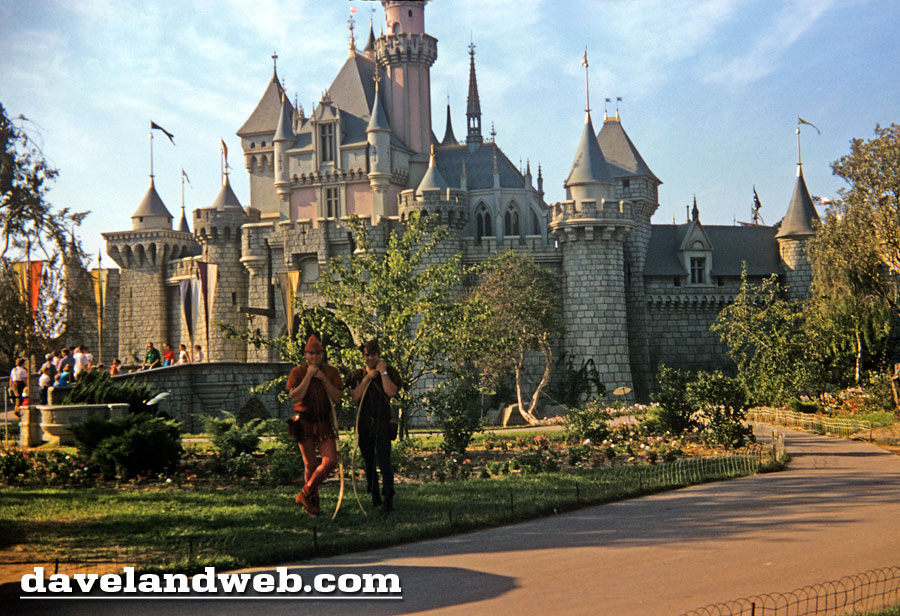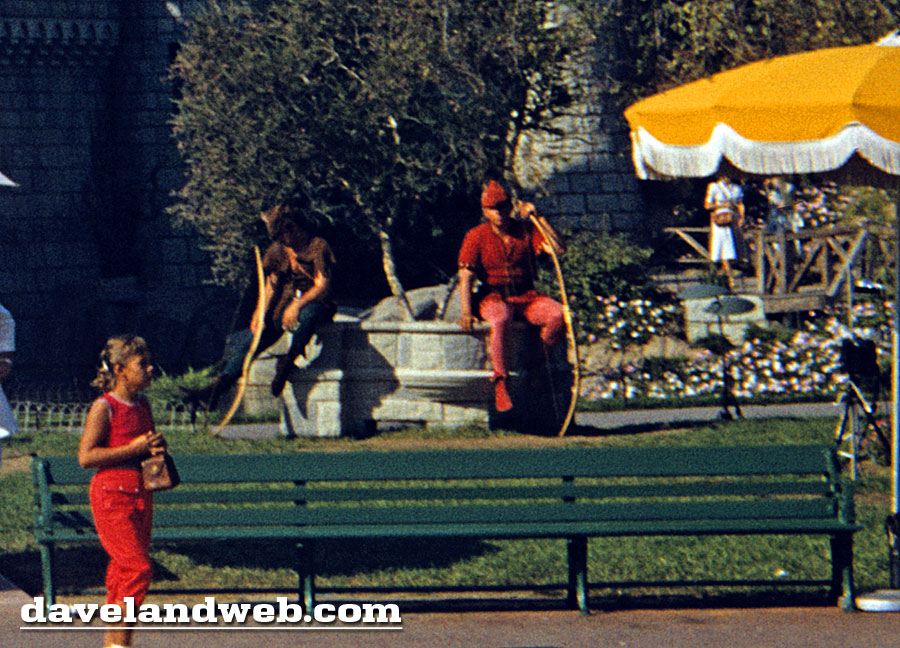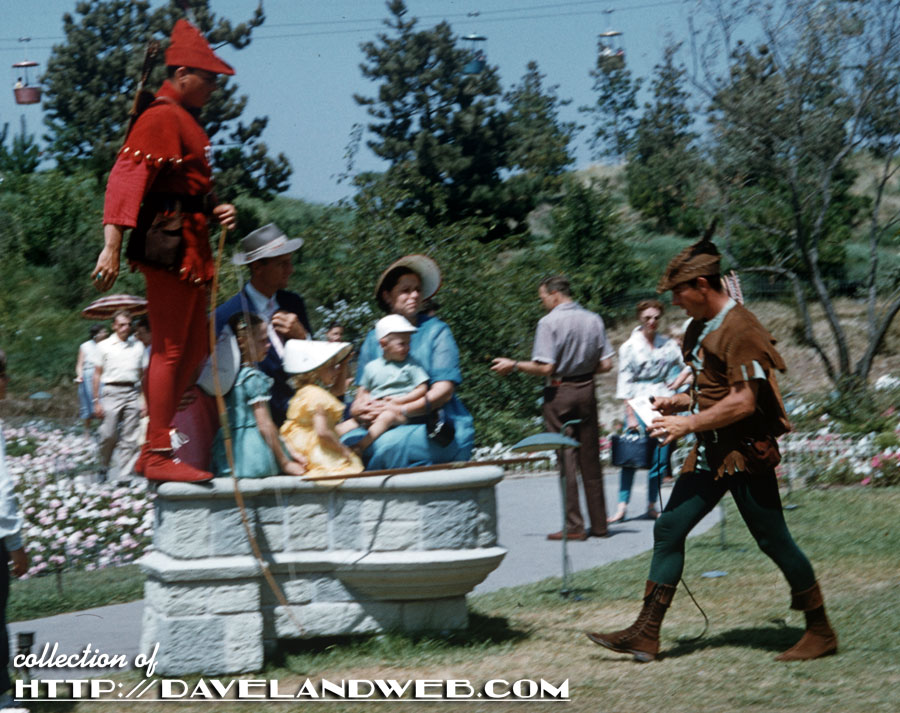 I hope you have an amazing weekend and remember to explore the roads less traveled!
See more Disneyland Fantasyland photos at my
main website.