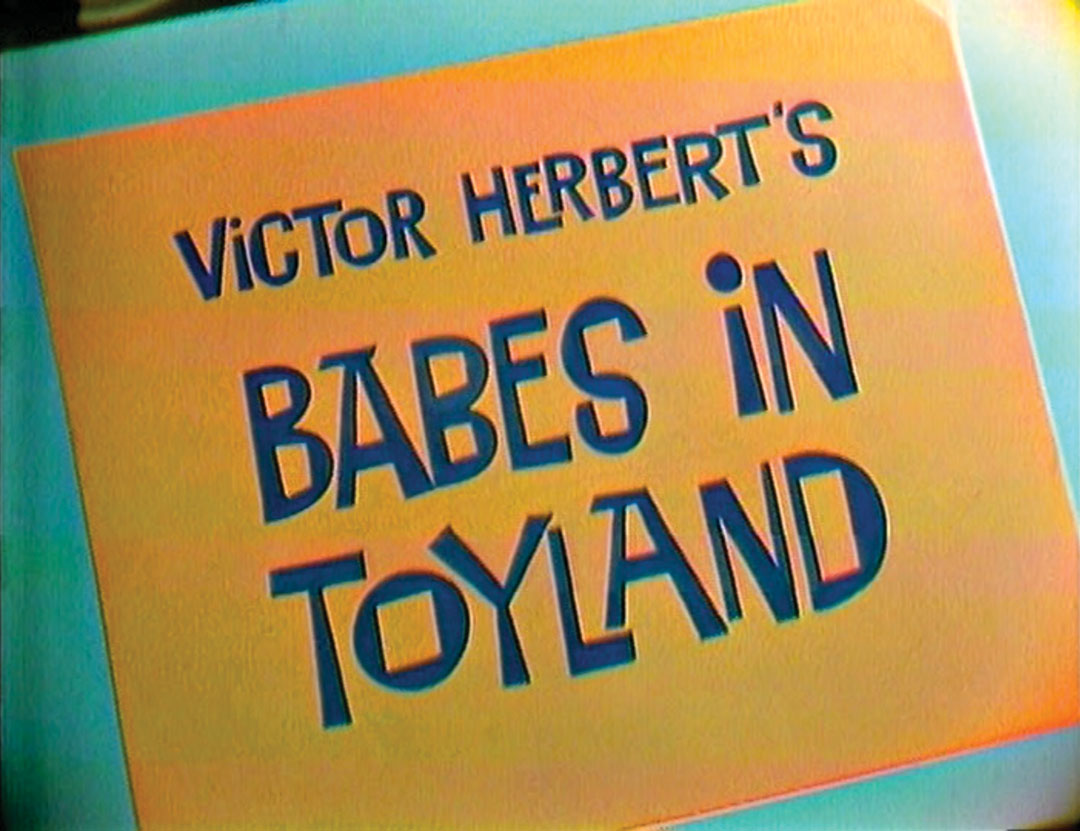 For the December 25, 1960 Christmas episode of "The Shirley Temple" TV show on NBC, Shirley chose to present Victor Herbert's "Babes in Toyland." In the introduction, Shirley's three children joined her: Charles, Lori, and Linda Susan.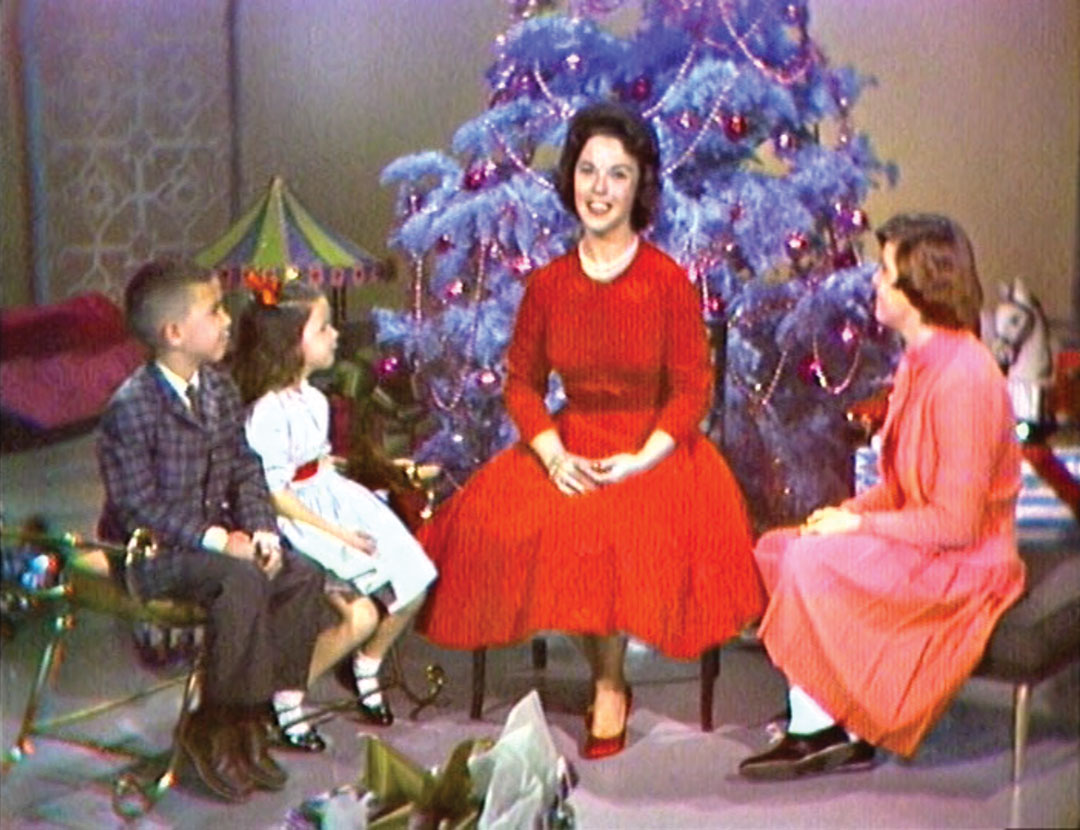 Shirley herself played Floretta, the gypsy: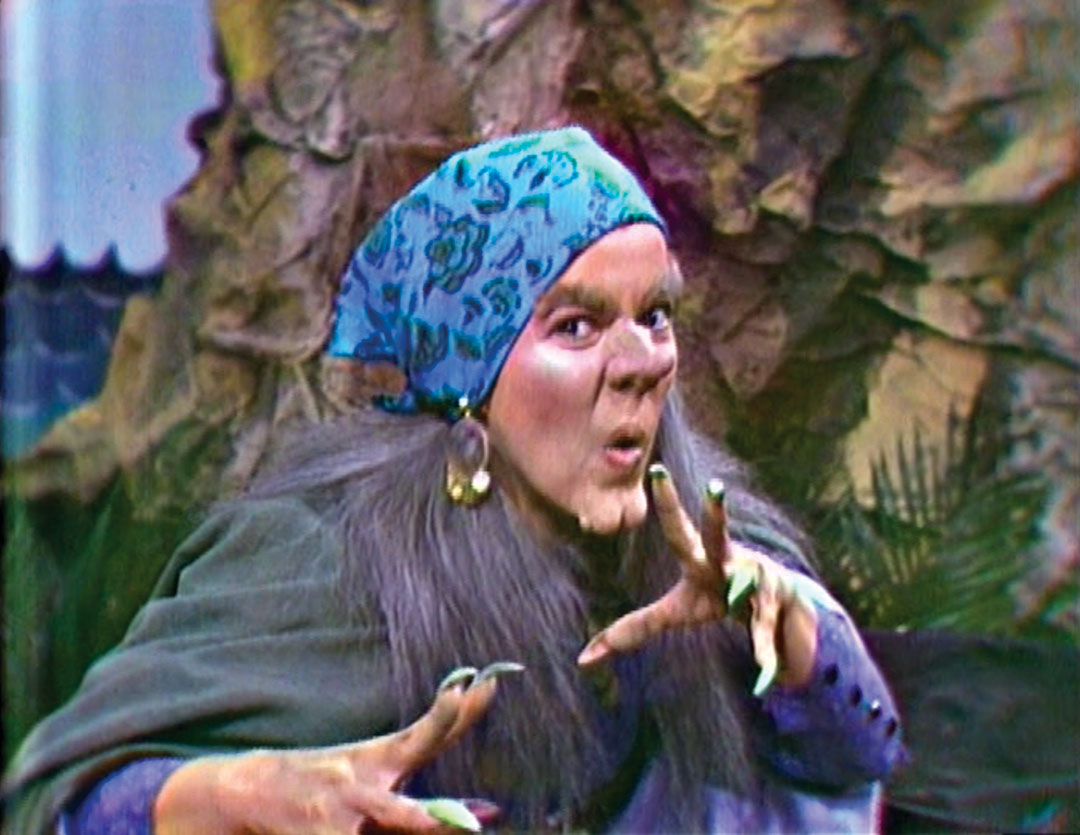 Almost unrecognizable under all the makeup, it's a crack-up to see Shirley hamming it up in this unexpected part. The episode also featured comedian Jonathan Winters as the evil Barnaby and Angela Cartwright ("Lost in Space" and "The Sound of Music") as Jane: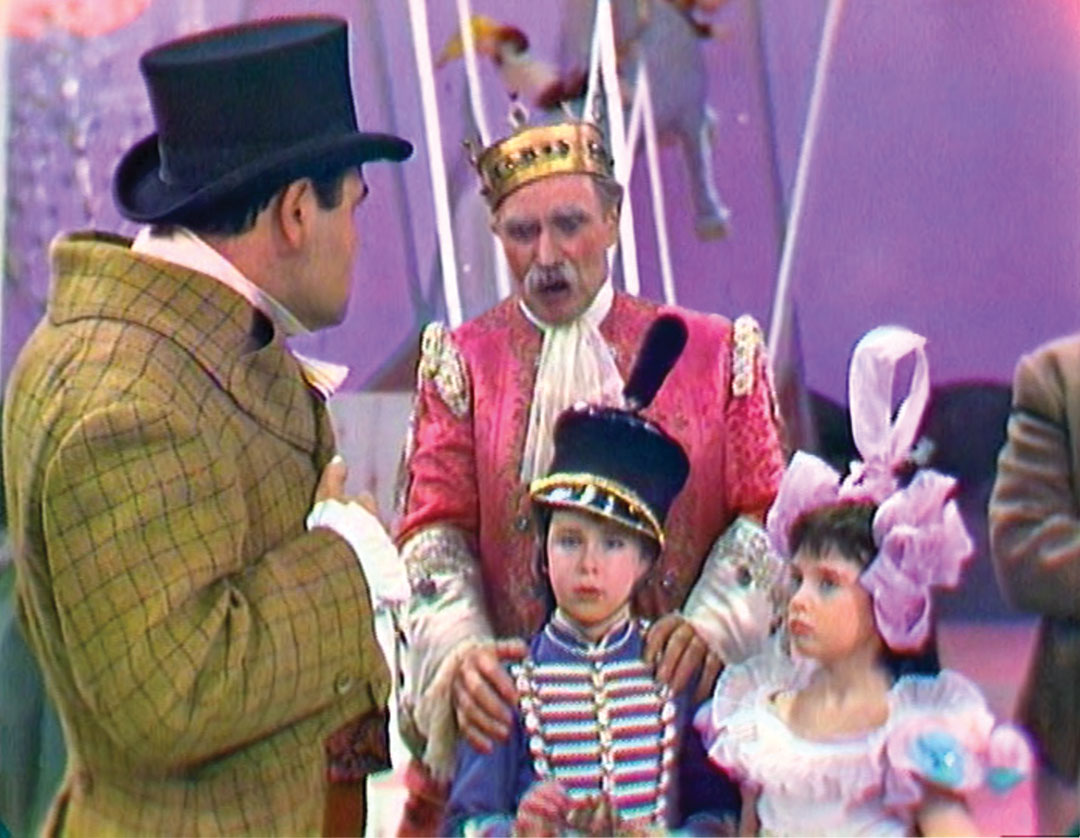 Most enjoyable are the comic scenes between Winters and Temple: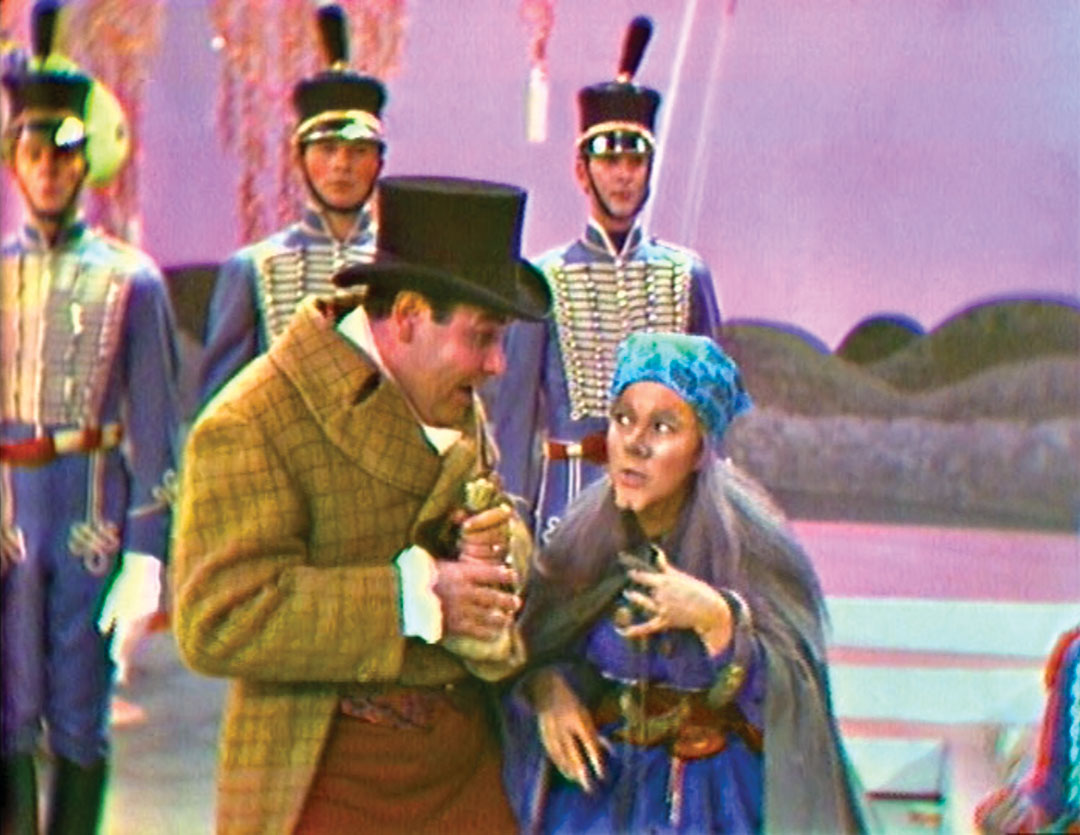 Here's a publicity still for the episode, showing Shirley with Floretta's tamborine: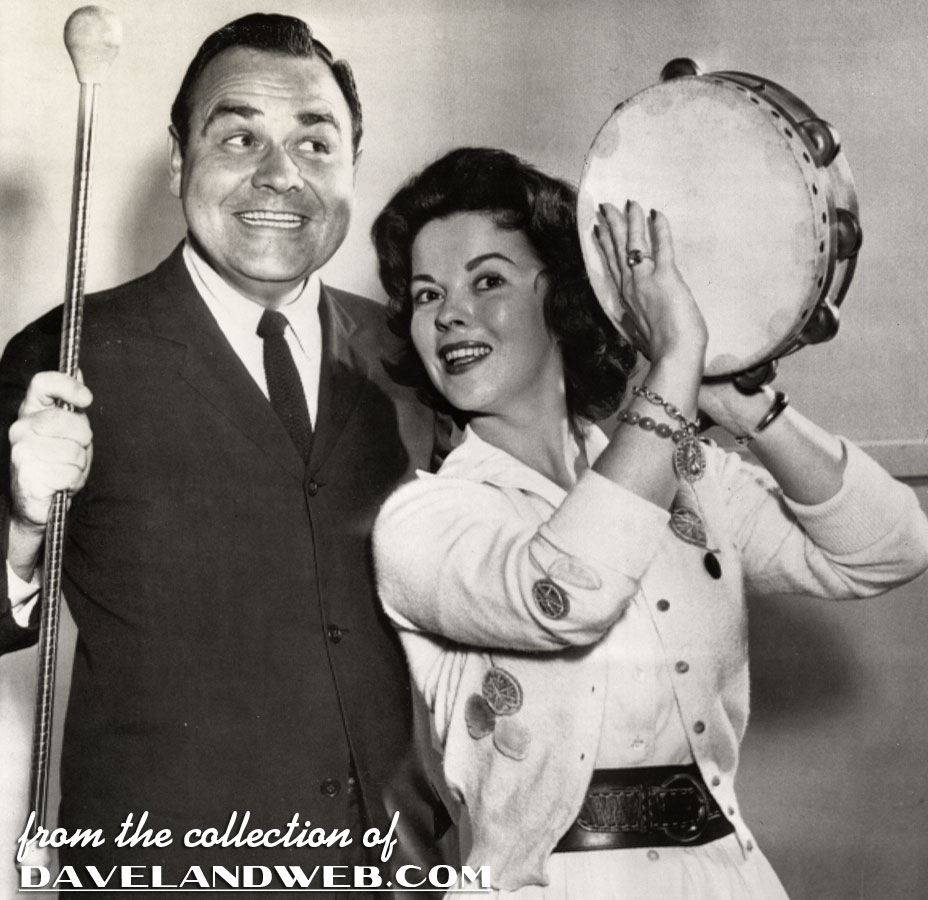 From the accompanying blurb:
12/5/60-HOLLYWOOD: Comedian Jonathan Winters, in Hollywood to appear on Shirley Temple's Christmas show on NBC-TV, says he has given up the nightclub appearances which caused a bundle of personal problems by keeping him away from home. He says "I had to make a decision, either go on the road or stay home with the kids." Jonathan plans to work in TV and do some concert dates. He is shown with Shirley as they cut-up during rehearsals.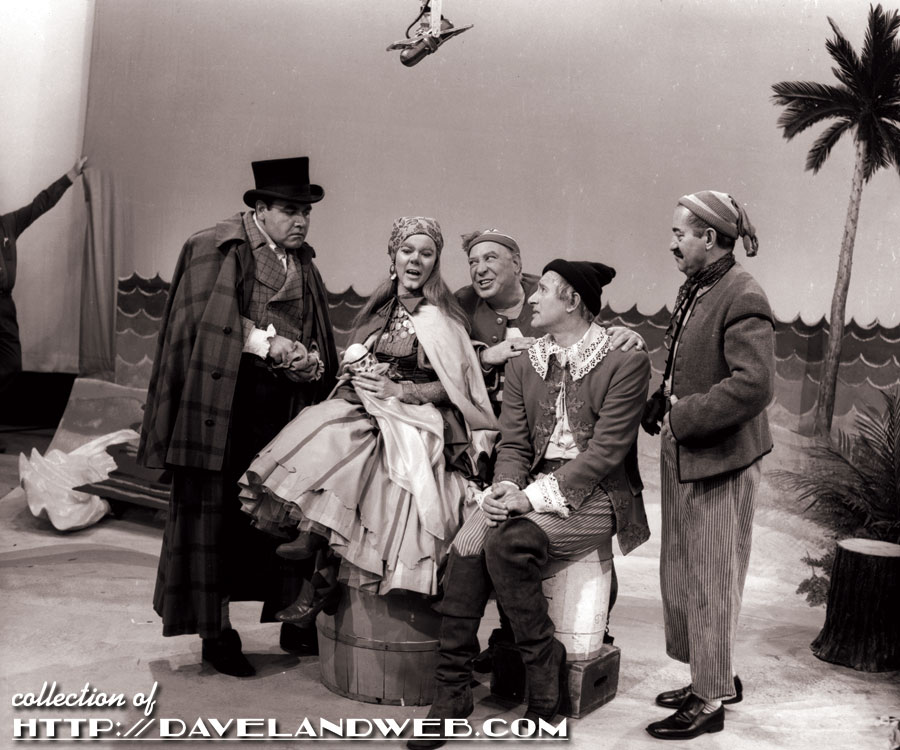 You might also recognize Joe Besser (one of the later Three Stooges), Carl Ballantine ("McHale's Navy"), and Jerry Colonna, who had costarred with Shirley in "Little Miss Broadway" (1938). The boom microphone visible at the top of the still also makes a few unfortunate appearances in the episode itself! A few more production shots: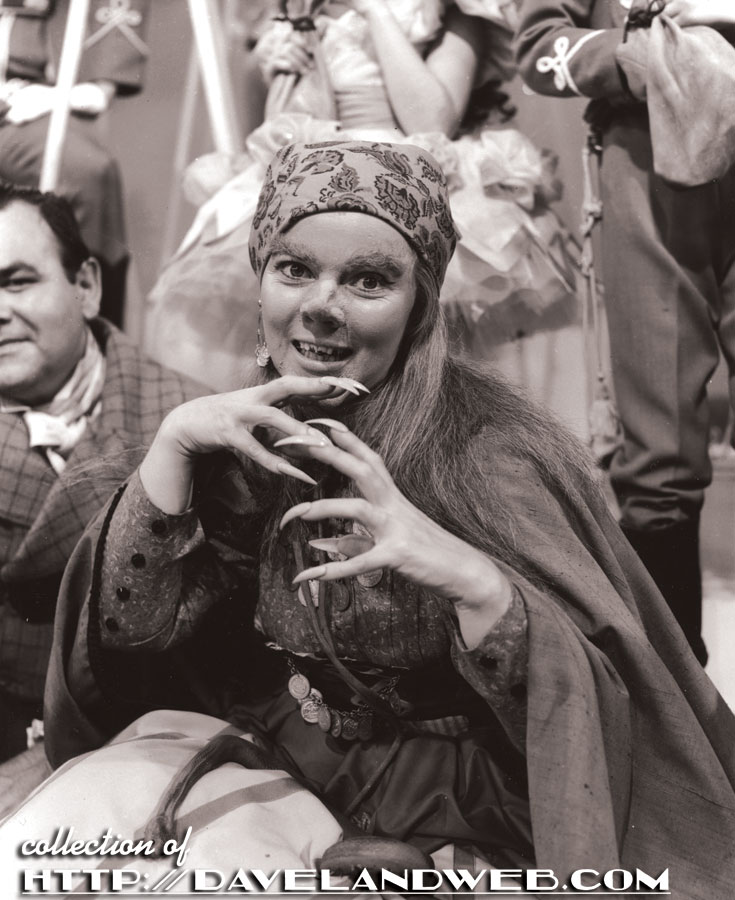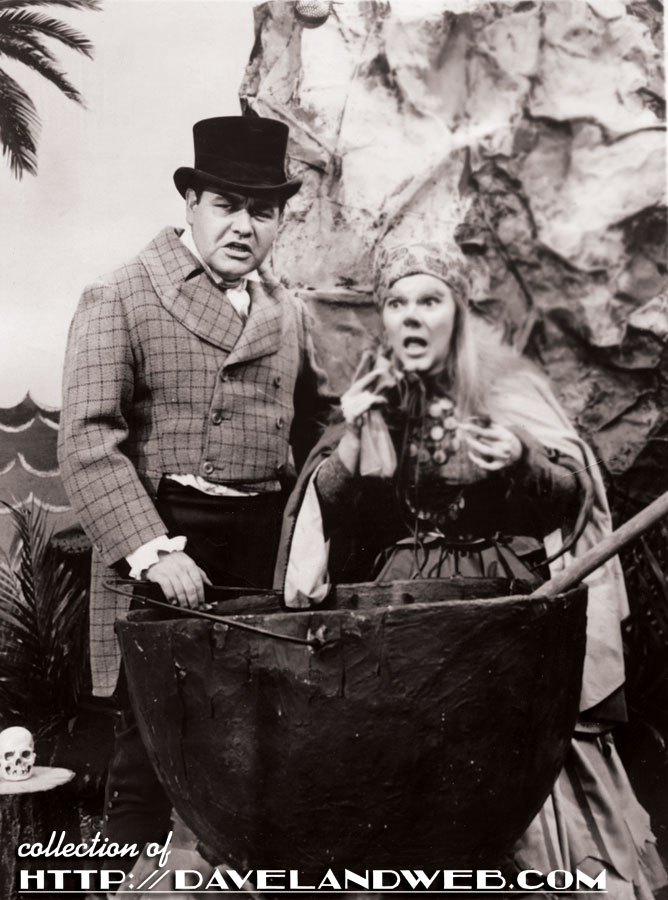 Winters had also starred in the September 18, 1960 episode, "The Land of Oz," this time as Lord General Nikidik.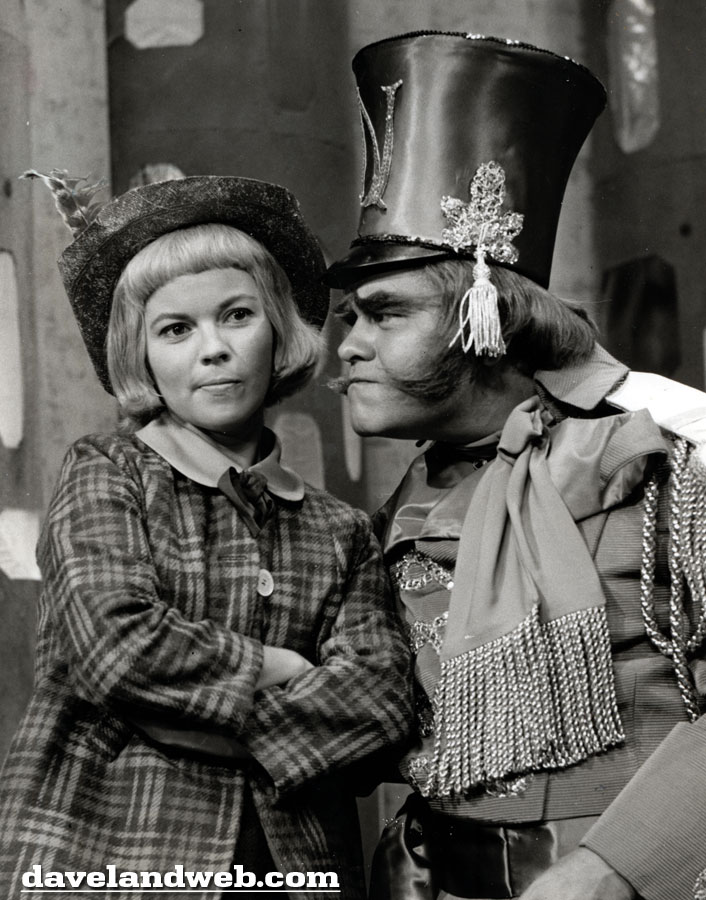 Once again, Winters played a villain, although it was hard not to like this comic genius even when he was playing evil!
See more Shirley Temple photos at my
main website.