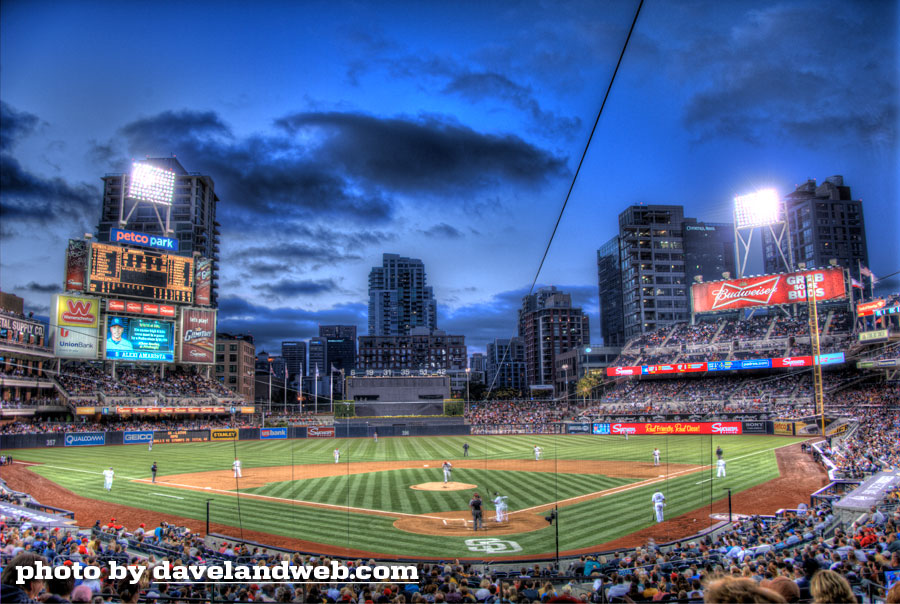 Before the San Diego Padres built their "state of the art" ballpark downtown in 2004 (sponsored by Petco), they were located in Mission Valley at Qualcomm Stadium (1969-2003). 1969 was when the team went from the Minors to the Majors. Previously, they got their start in 1936 playing in the Pacific Coast League at Lane Field, located downtown near the water.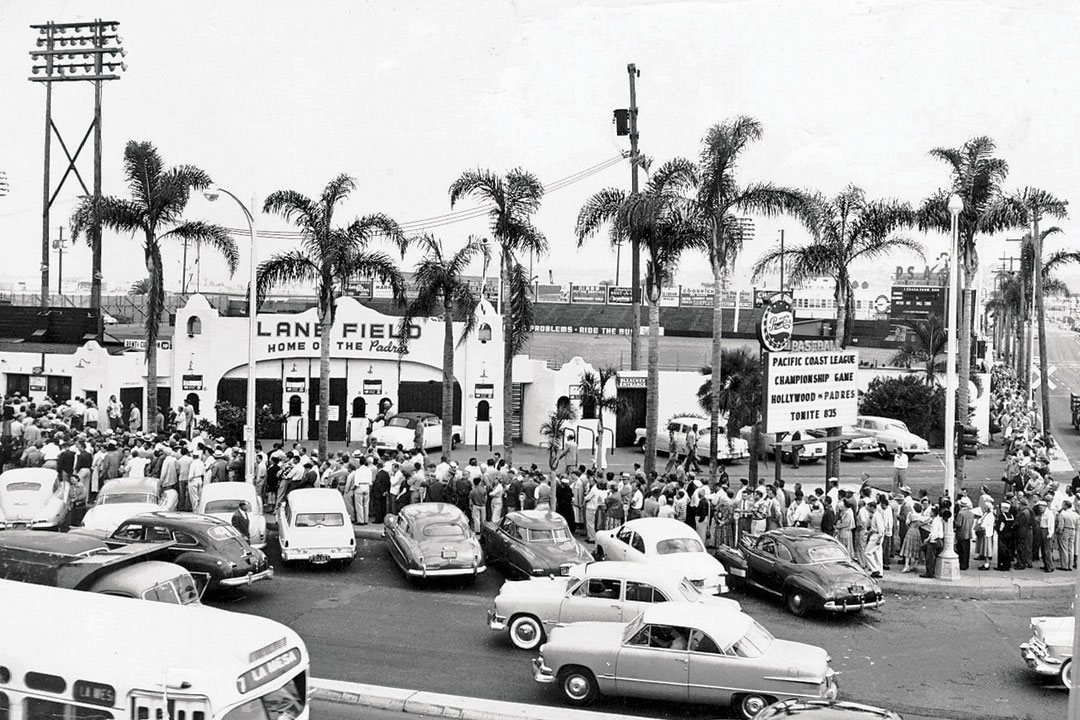 Here's a vintage aerial view showing the field: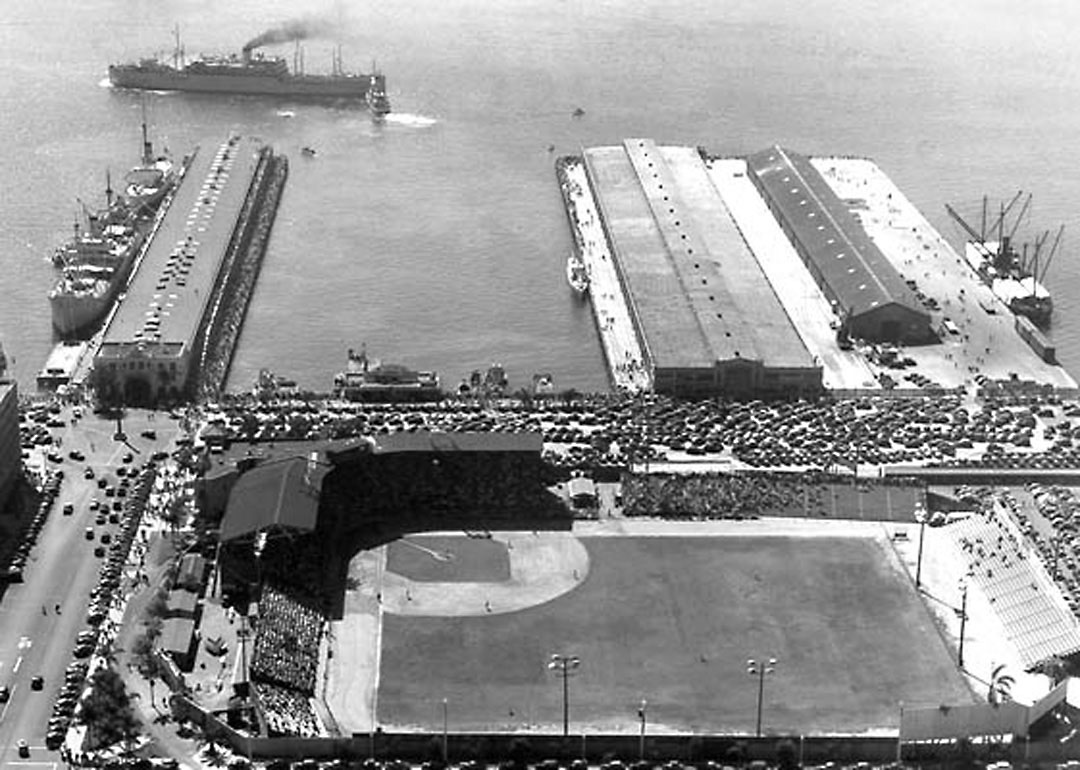 What's there now? A parking lot. What is it about amazing buildings and structures getting replaced by boring asphalt?!?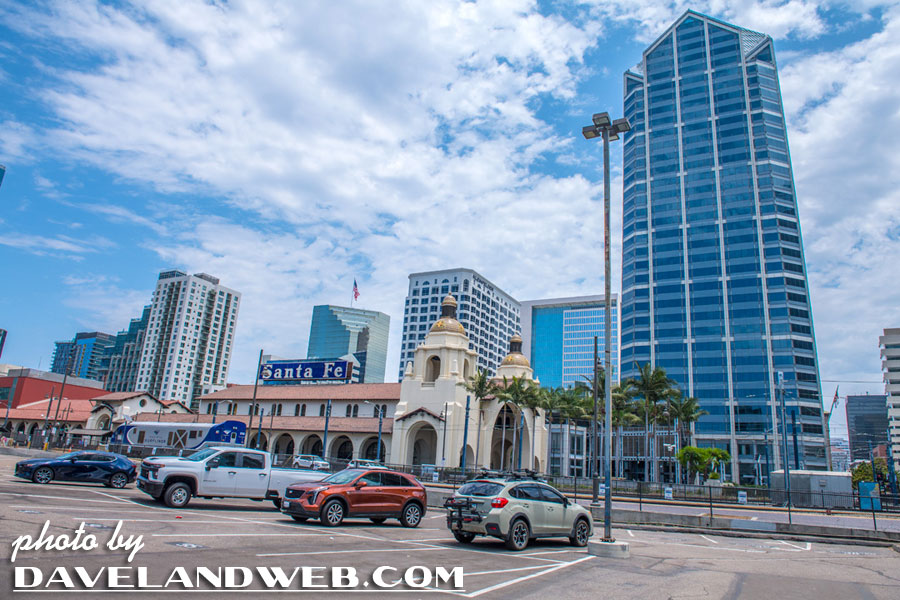 During her recent visit here, my Mom remembered going to games at Lane Field with the family. Here is what the well-dressed family of 1939 wore for such an occasion: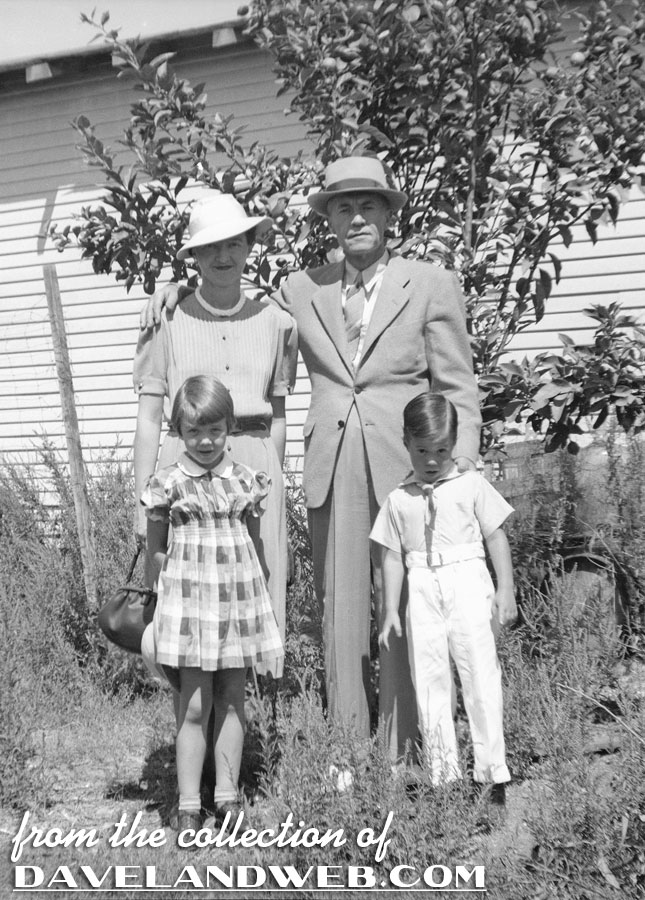 She also had fond memories of eating dinner at Chadwick's Restaurant afterwards, run by the family of swimmer Florence Chadwick (the first woman to swim the English Channel in both directions):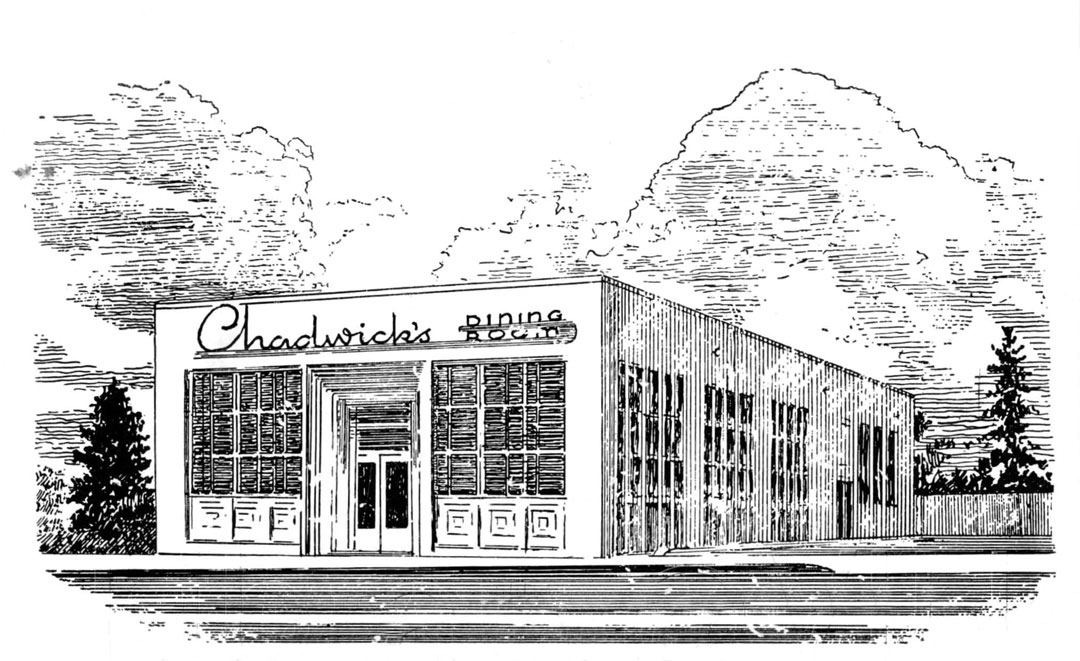 A vintage menu:
In driving around town with her, I was shocked to see that the building still stands. Appropriately, it is now called the House of Metamorphosis. It surely has changed!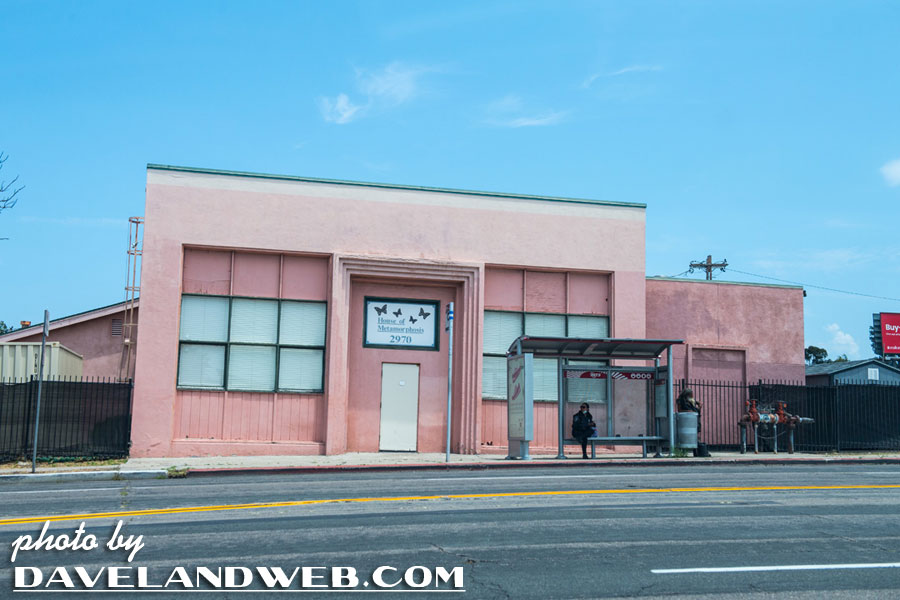 Sometimes, dinner would be at the U.S. Grant Hotel, just a few blocks up Broadway from Lane Field. This Hotel is still in business today: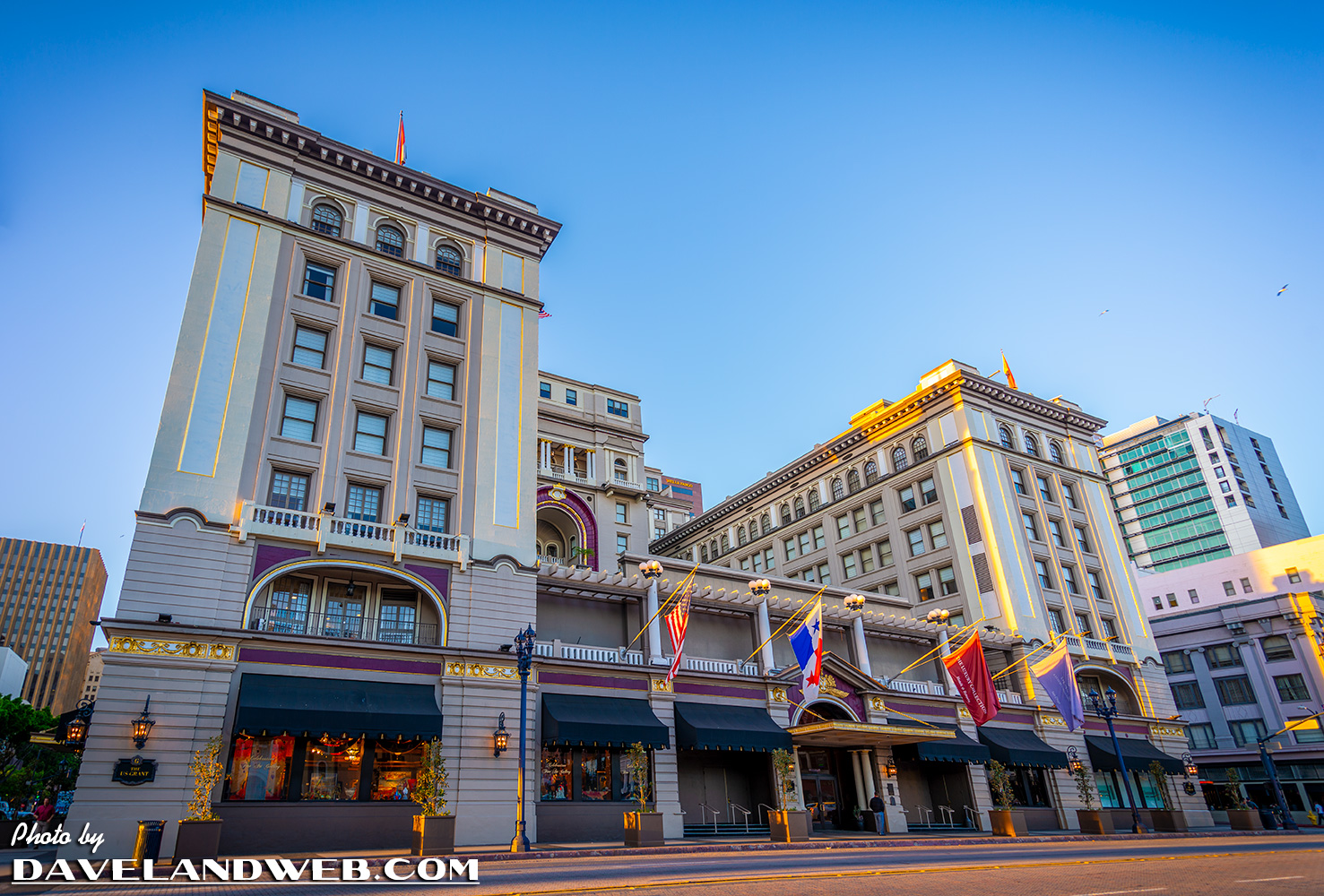 While driving up Broadway, Mom also pointed out the former YMCA Building: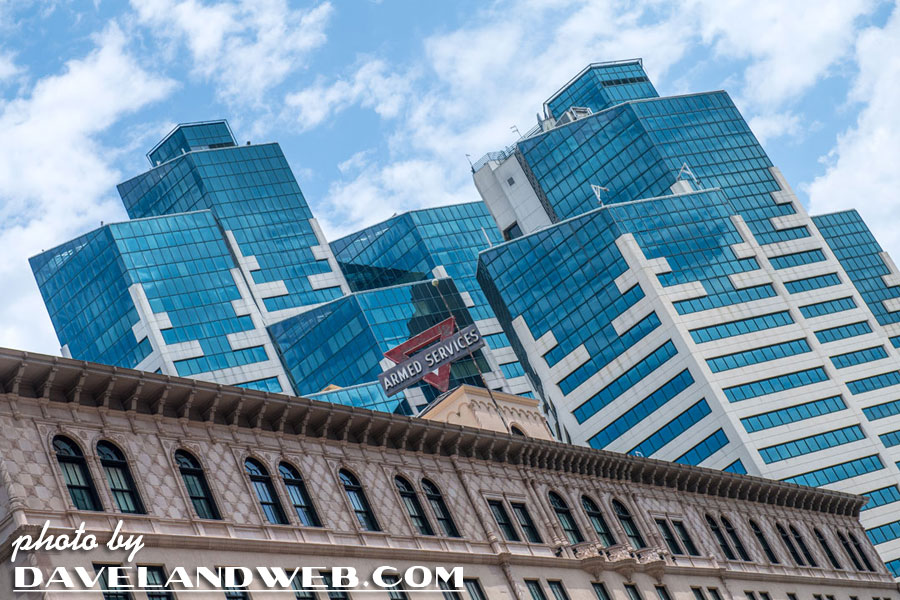 …which is now the Guild Hotel. She recalled playing the piano there for sailors at the U.S.O. back in World War II.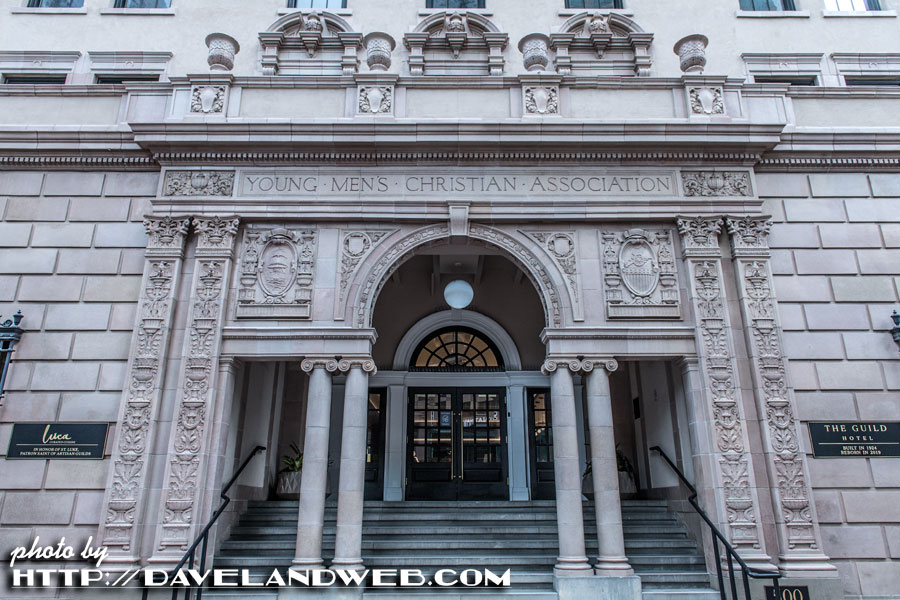 A few more blocks up Broadway Street was Thearle Music Company, where my Mom took her piano lessons, riding a rickety elevator up to the second floor: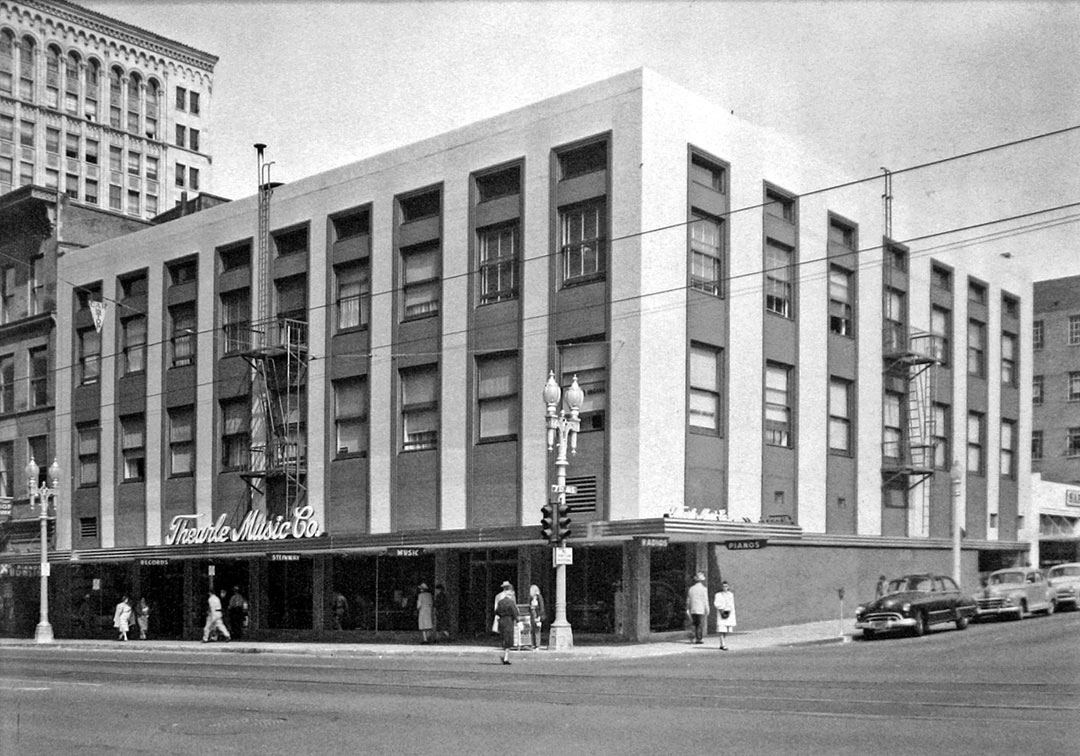 I was shocked to discover that the building still stands. I have walked by it numerous times, unaware of its significance to my Mom.