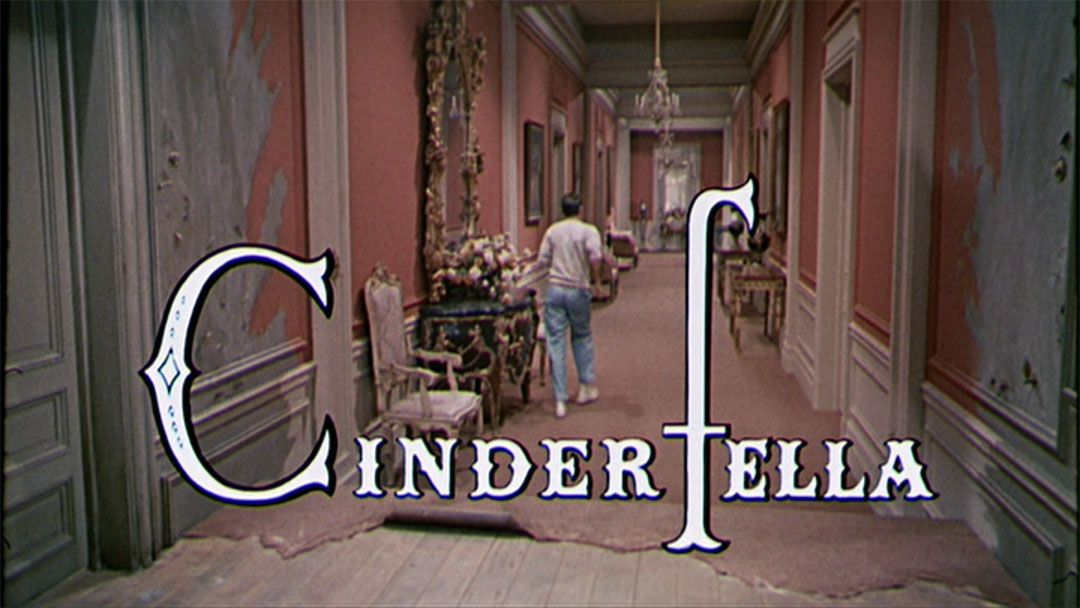 WARNING: PLOT SPOILERS!
"Cinderfella" (1960), a gender reversal version of the classic fairytale, has the distinction of being the only Jerry Lewis film I've seen. As a child, I thought the movie was a lot of fun; as an adult, I notice the lows more than the highs. Dealing with the positives first: Judith Anderson. From her first scene to the last, she is a model of controlled acting and a welcome contrast to Lewis, whose constant mugging and spastic movements are all over the board.
Her slight redemption at the end is touching and one of my favorite moments of the movie.
The gorgeous Anna Maria Alberghetti. She is luminous and yet completely natural as the Princess. I found myself wanting to know more about her character and what would make her choose a complete goofball like Lewis. Even though he is obnoxious as hell, she makes you believe that she has fallen for him.
What can be said about Count Basie?
As the bandstand set rotates, it is hard not be impressed by its size AND the incredible music that Basie bestows upon the production. I give credit to Lewis on the selection of music for the film, as it truly elevates the entertainment value.
On the negative side, we are forced to endure watching Lewis' overdone mugging to enjoy many of these musical gems.
Lewis attempts throughout to make us believe he is unintentionally hilarious AND a tragic melancholy victim. He fails at both.
Comic bits that start out as amusing quickly descend into a journey of boredom, continuing on way too long.
As the Producer, it seems like Lewis couldn't make the tough decision of editing down his own performance into something that would have held the patron's attention better.
Because he plays a blundering fool for the majority of the movie, his sudden change into a quiet and brooding romantic lead at the picture's end is extremely jarring.
What makes it so sad is that there is so much to love here. Visually, it is a feast of color and composition. Lewis' entrance to the ball, which is the perfect pairing of comedy and dance:
Anna Maria's dance with Lewis; she is so good in this number that I am able to ignore Lewis, as he shamelessly attempts to steal the scene from her with his momentary body spasms that he felt added comic value.
The famous clock at midnight:
The race to get home before the transformation is completed:
I am not sure that the kids of today would be able to enjoy this movie as much as I did in my childhood, since their attention spans seem to be even shorter. As an adult, it falls into the "almost" category for me.
Interesting trivia about the film; this movie used the Chartwell Mansion in Bel-Air two years before it become famous as the Clampett residence in "The Beverly Hillbillies":
Norman Rockwell created the art for the film's publicity:
The art shows Ed Wynn as the Fairy Godfather (another gender reversal). On one hand, it feels like there is too little of Wynn, On the other, his style and Lewis' feels like overload to me. Not a good pairing. The three-sheet poster which used Rockwell's illustration: