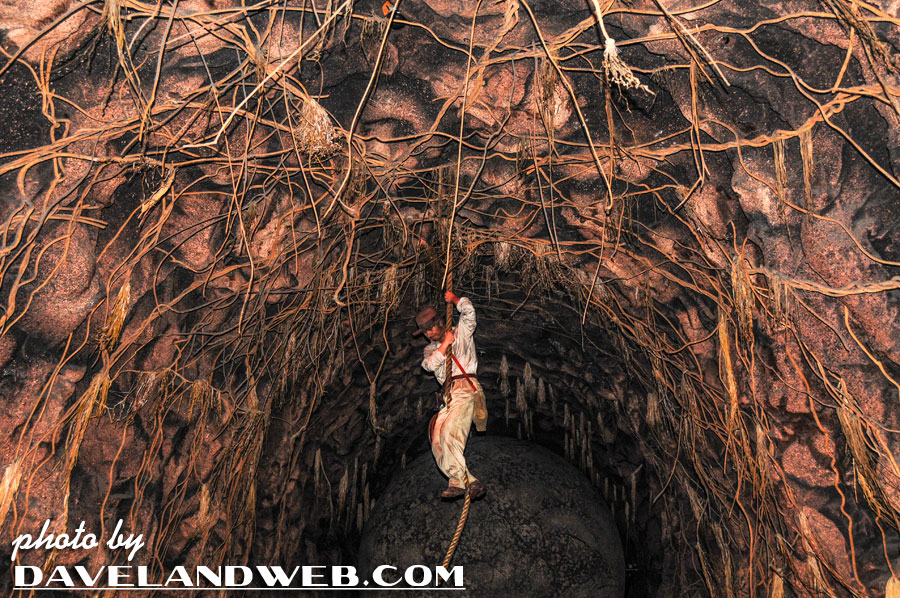 In June 2008, I was riding the Indiana Jones Adventure attraction when the ride closed down. Our vehicle was stuck underneath Indy, just before the boulder came rolling towards us. I was in hog heaven when the lights came on and I immediately started snapping pictures!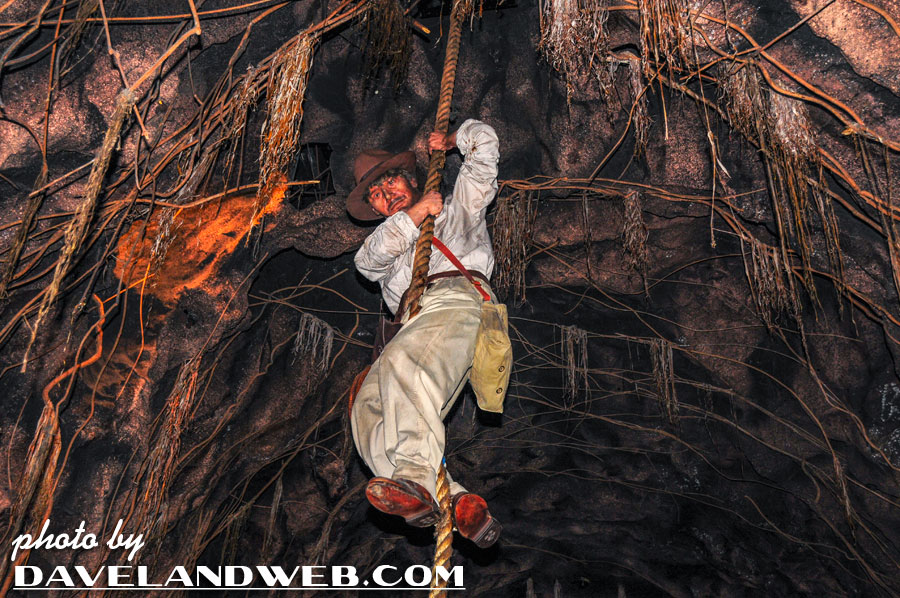 As I was recently going through and re-processing some of those shots, I noticed something curious on the soles of Indiana's shoes. Zooming in, it would appear that there are speakers there.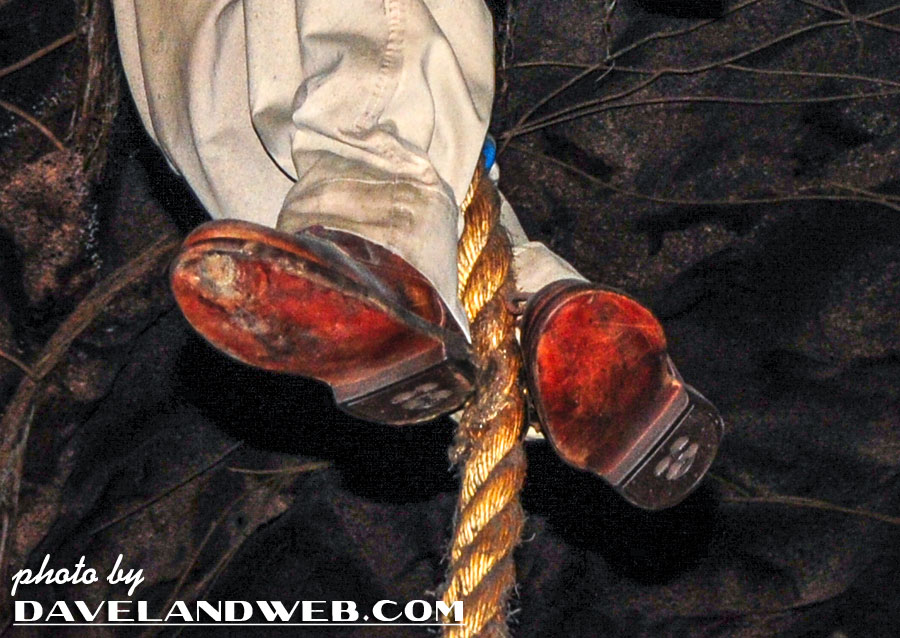 It would make sense, since the animatronic figure dangles above the vehicle for a few seconds before it takes a plunge downward. This particular face sculpt has got to be one of the worst in the history of Disney animatronics.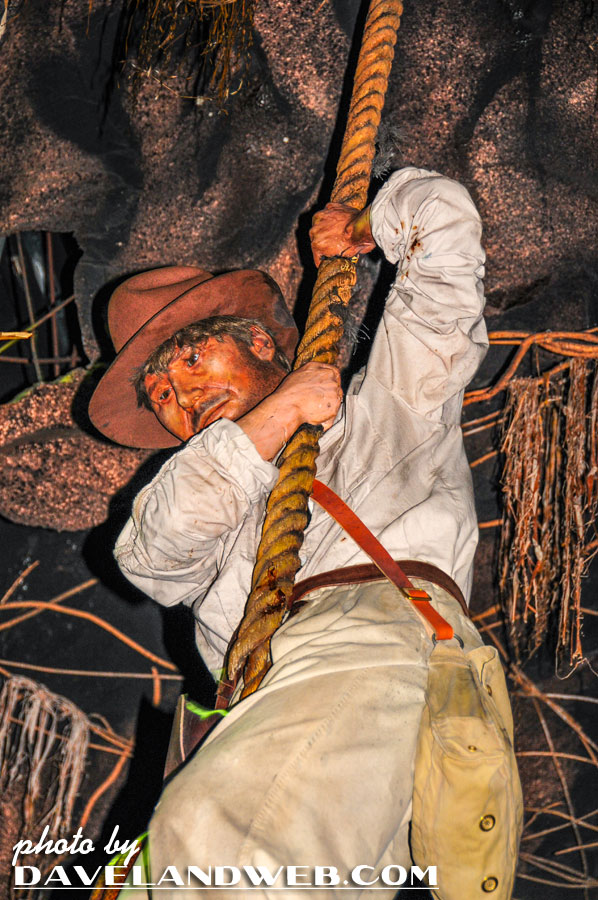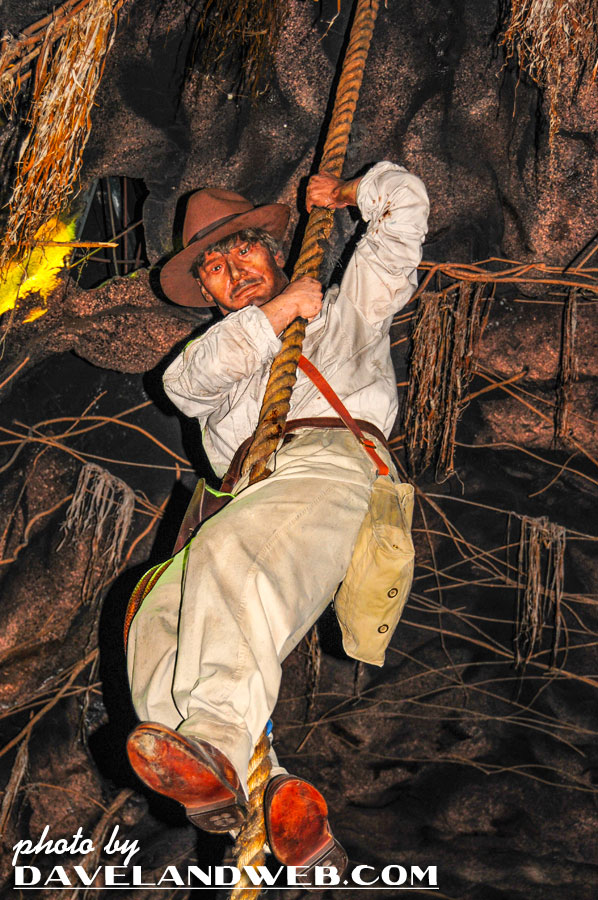 Not so scary with the lights on.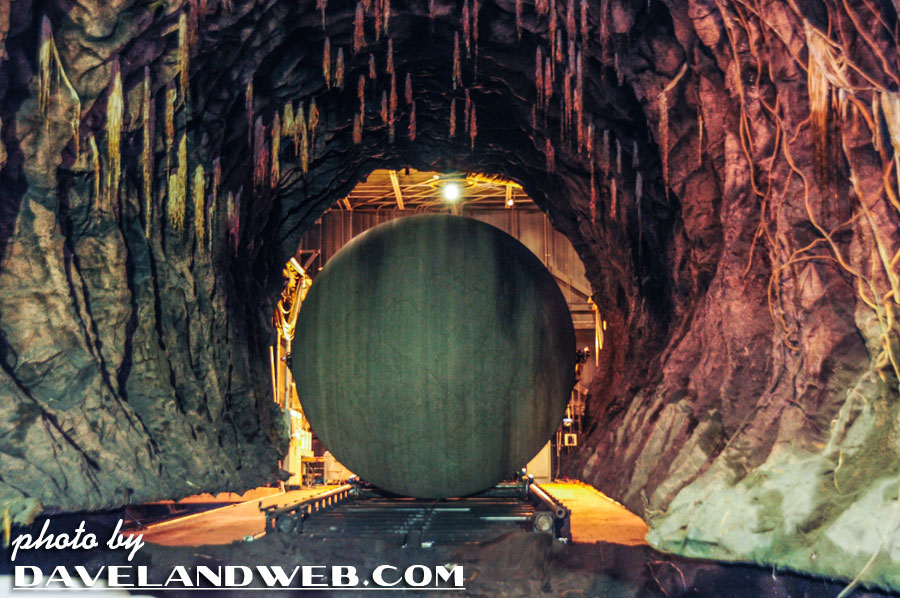 Yup. Awful. As if poor Harrison's face had been stretched out like "Brazil."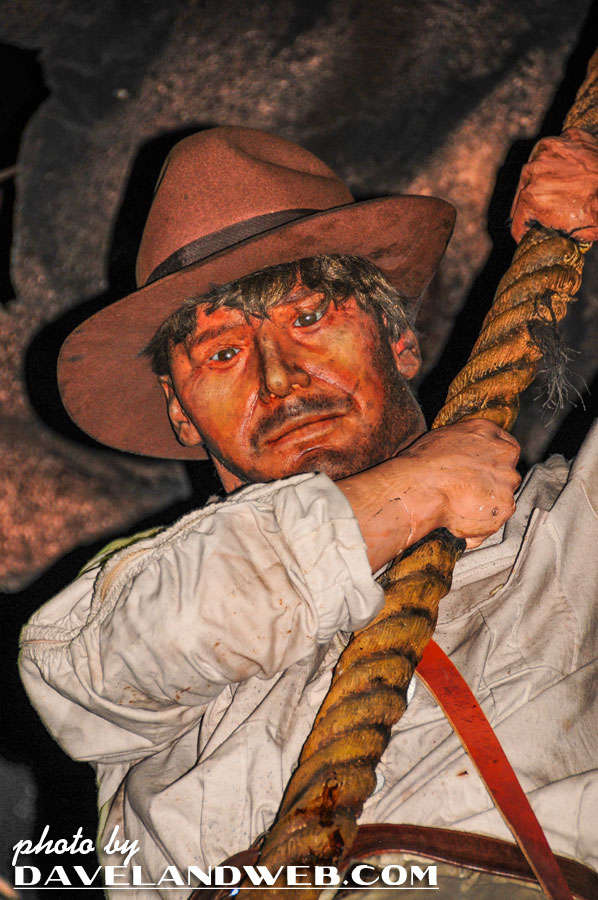 In case you don't '"get" the reference…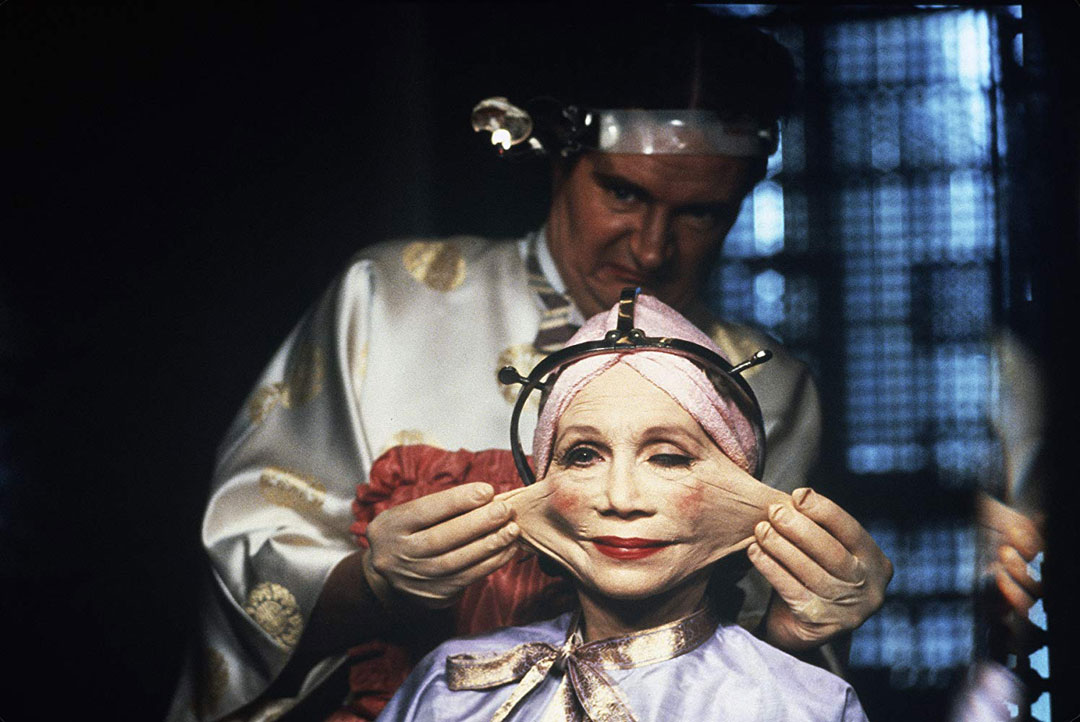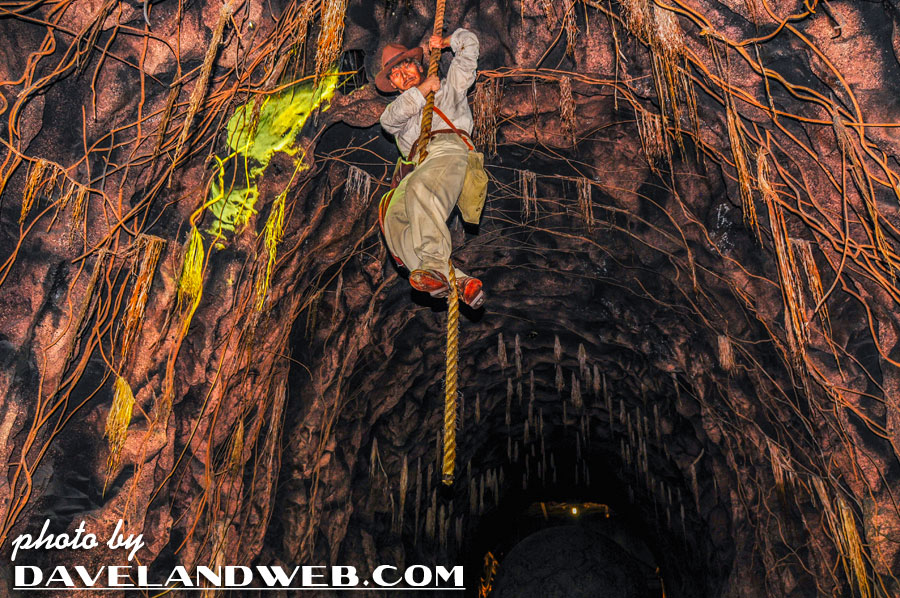 You can see the hood of the vehicle and Indy's shoes above: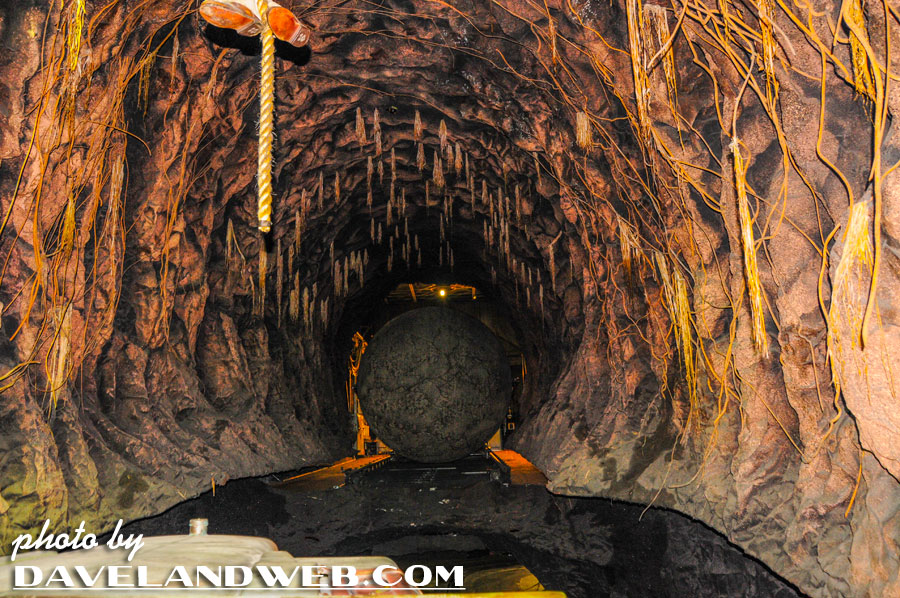 A second closeup of the mysterious circles on the soles of his shoes. They don't quite look like a Hidden Mickey: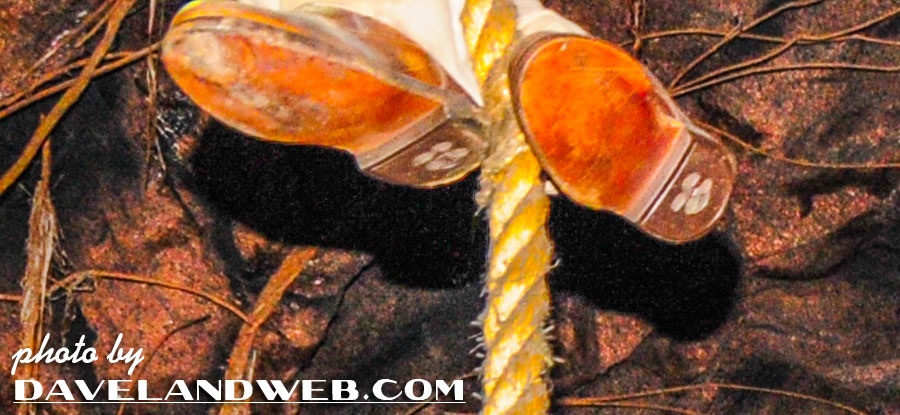 One more of the boulder: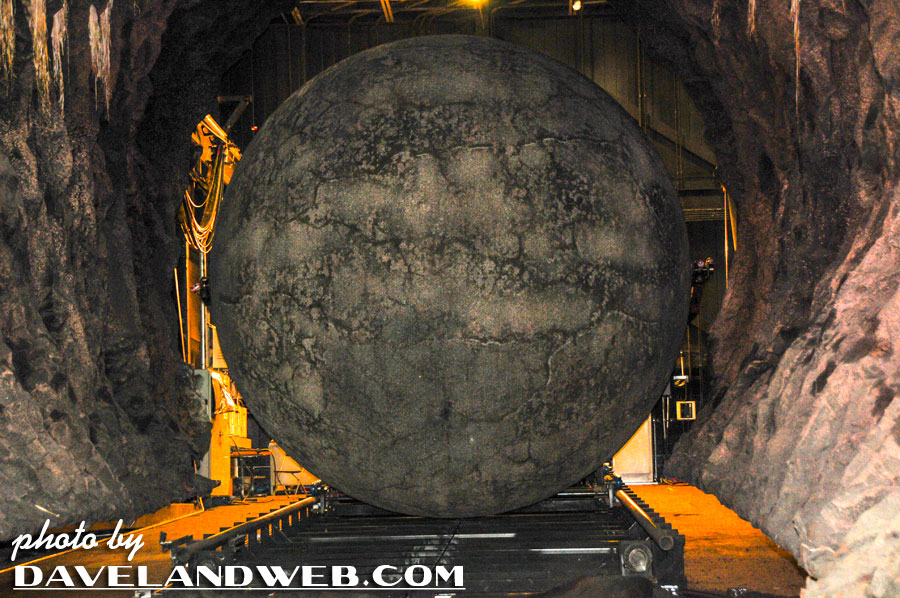 A parting shot as well walked off the attraction. Bye, bye, Indy!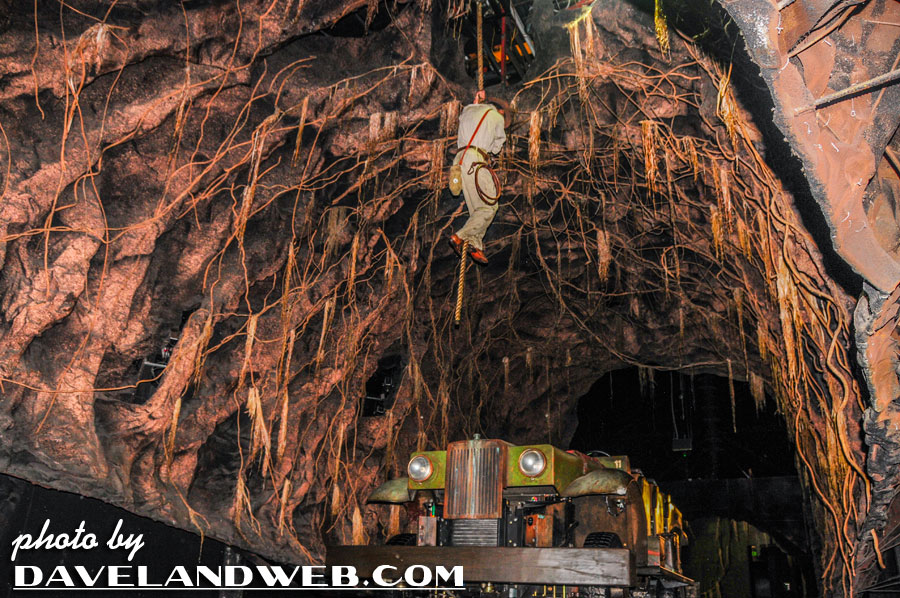 See more Indiana Jones Adventure attraction photos at my
main website.