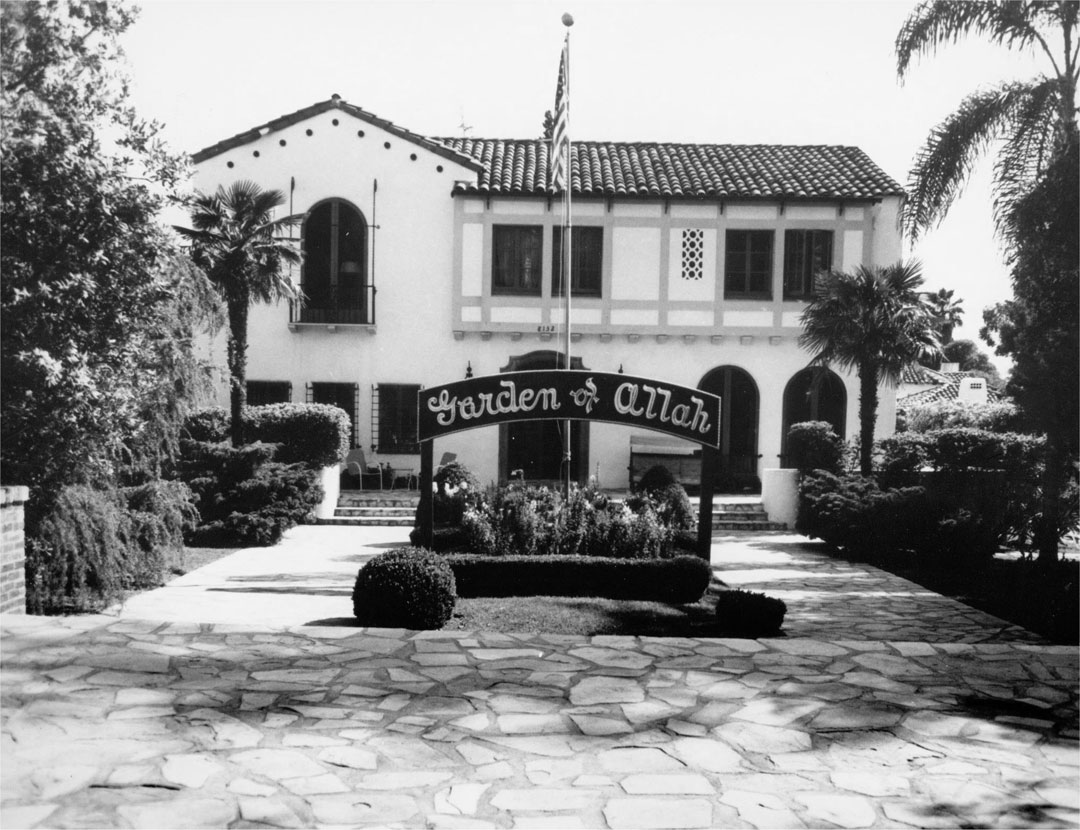 The "lost" Garden of Allah hotel on Sunset Boulevard is one of those vintage Hollywood experiences that I am slightly obsessed with. Located (almost) across the street from the Chateau Marmont, it provided a similar experience for actors, writers, and artists who liked to live on the fringe and play as hard (or harder) than they worked. This aerial view is pre-1951 and shows the Chateau on the fringe left of the shot and Garden of Allah and its distinctive swimming pool top right: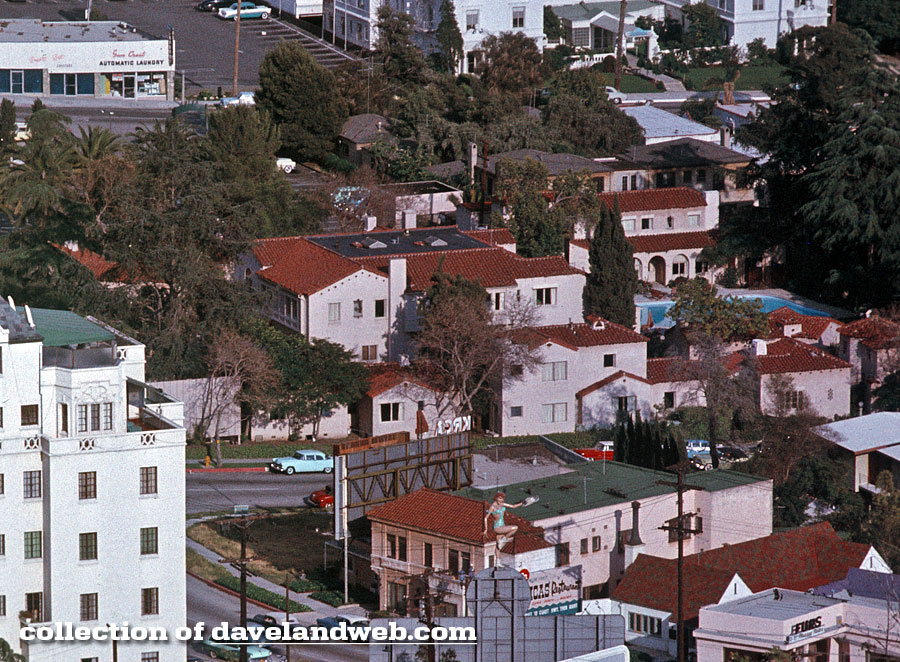 The other day, a friend tagged me
in a post about one of the original neon signs
reappearing all these years after the hotel closed down and was razed in 1959. How the heck did that happen?!? Here's a shot of the sign in its heyday: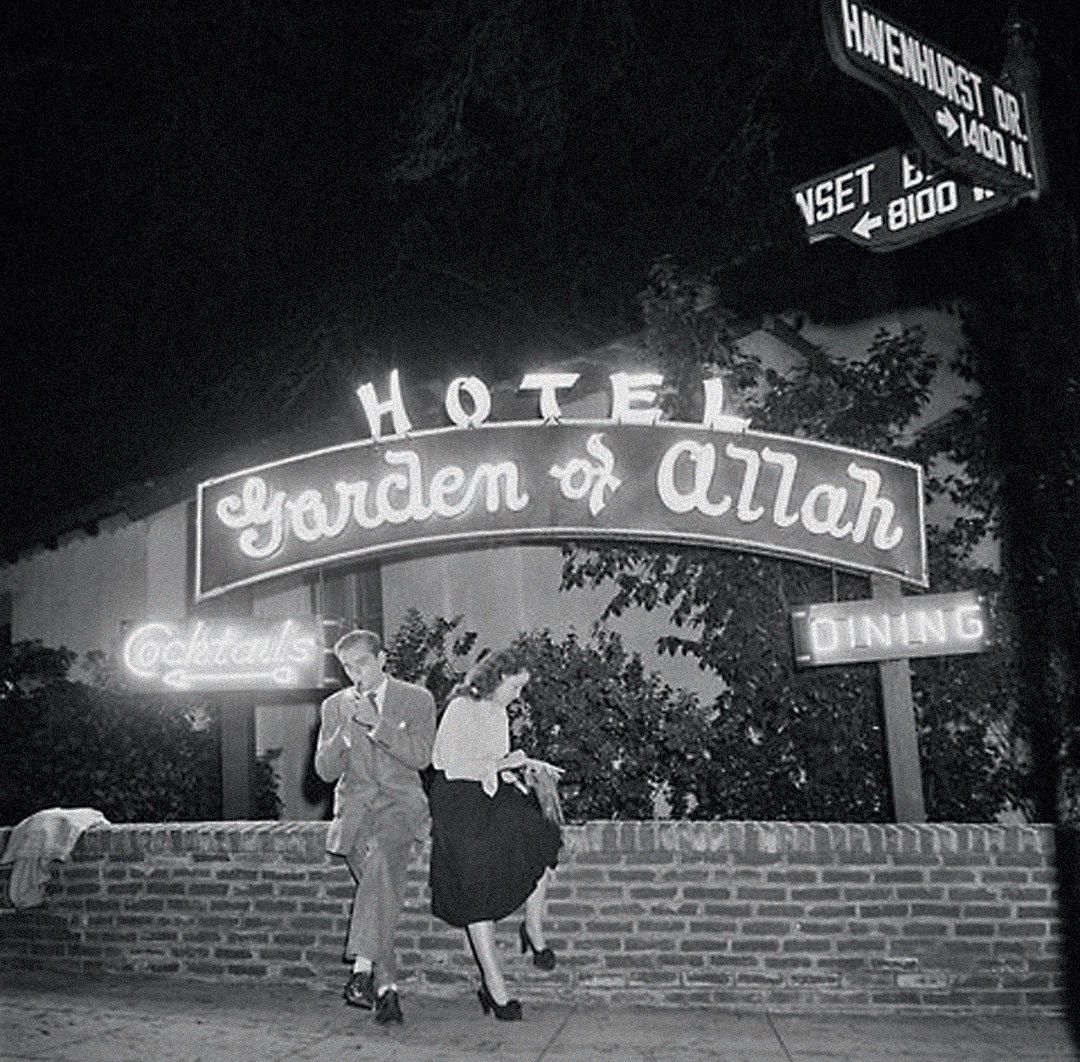 …and sadly, how it looks now: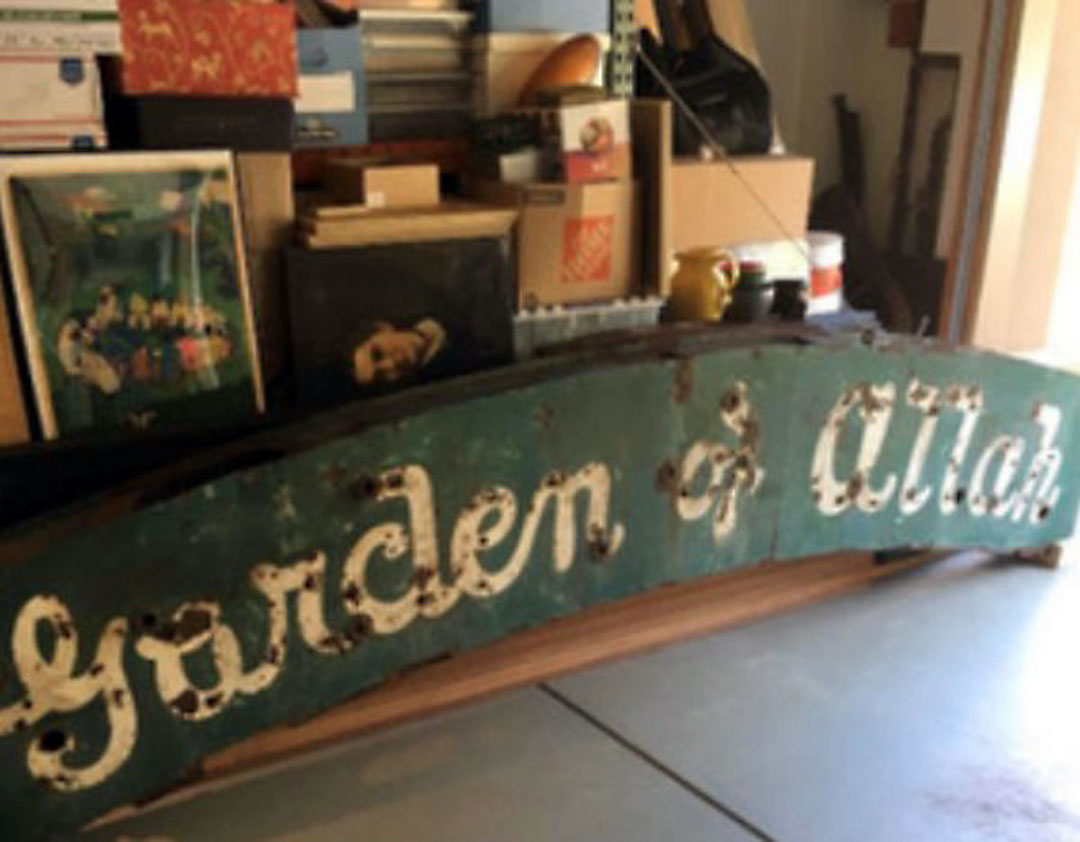 Thinking positively, how incredible is it that it still exists?!?
The main building of the hotel was the residence of silent screen superstar Alla Nazimova and known as Hayvenhurst, after the original owner William H. Hay: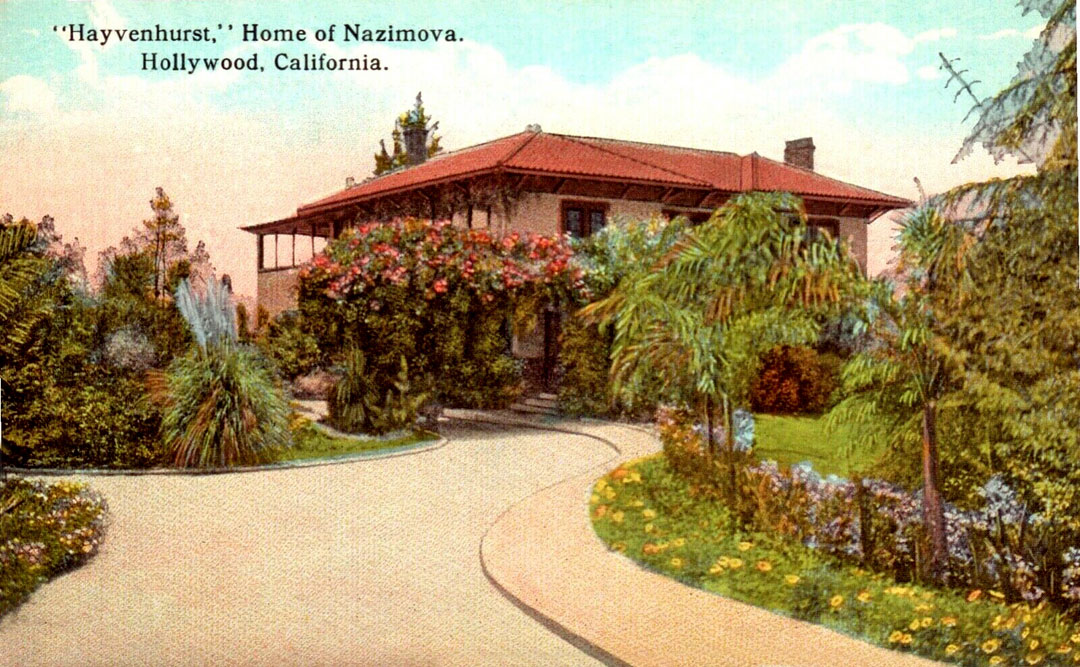 Nazimova converted it into a hotel, hoping it would generate some extra income. Instead, her partners bankrupted her and she was forced to sell, moving east to New York shortly after. Returning to Hollywood in 1938, she stayed in Villa 24 and lived there until she died in 1945. Here is Arch Oboler with Alla Nazimova at the Hotel, September 10, 1940: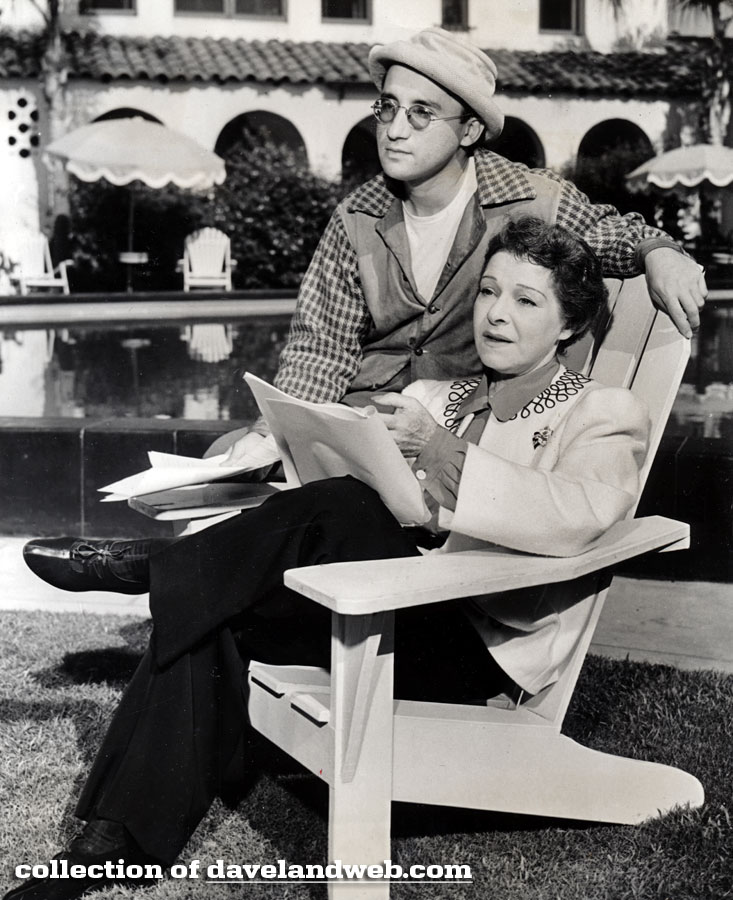 One of her final roles was a cameo in "Since You Went Away" (1944) about life on the homefront during World War II. When she recites the poem from the Statue of Liberty, she steals the scene from Claudette Colbert: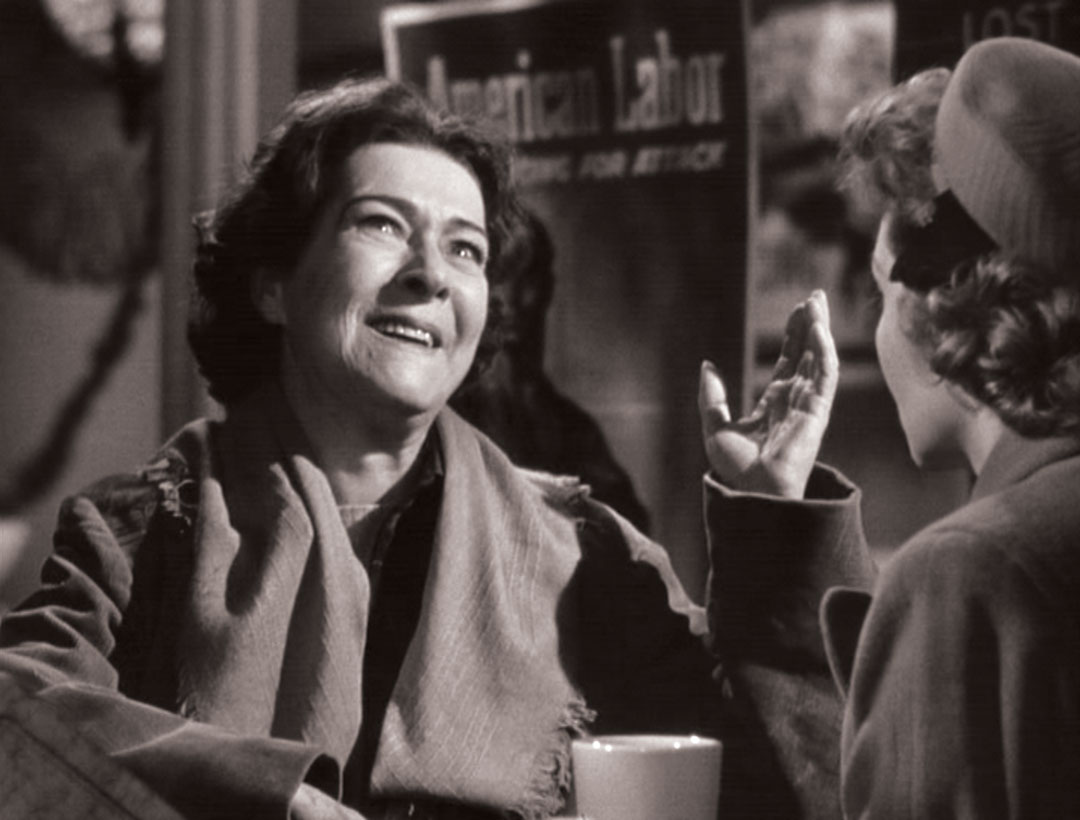 Back to Allah (with an "h"): Here is starlet Martha O'Driscoll at the Garden of Allah Hotel pool, June 1937: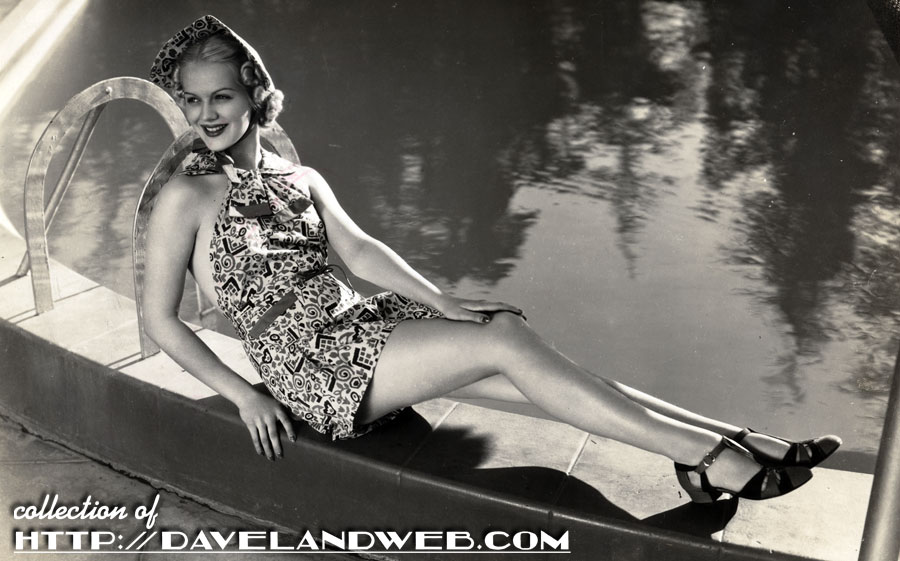 Garden of Allah Hotel bungalow 9 with Henry Wilcoxon, 1934. Don't recognize him? Maybe his role of Pentaur, the pharaoh's captain of the guards in "The Ten Commandments" rings a bell. If not that, how about the priest from "Caddyshack" who gets struck by lightning on the golf course?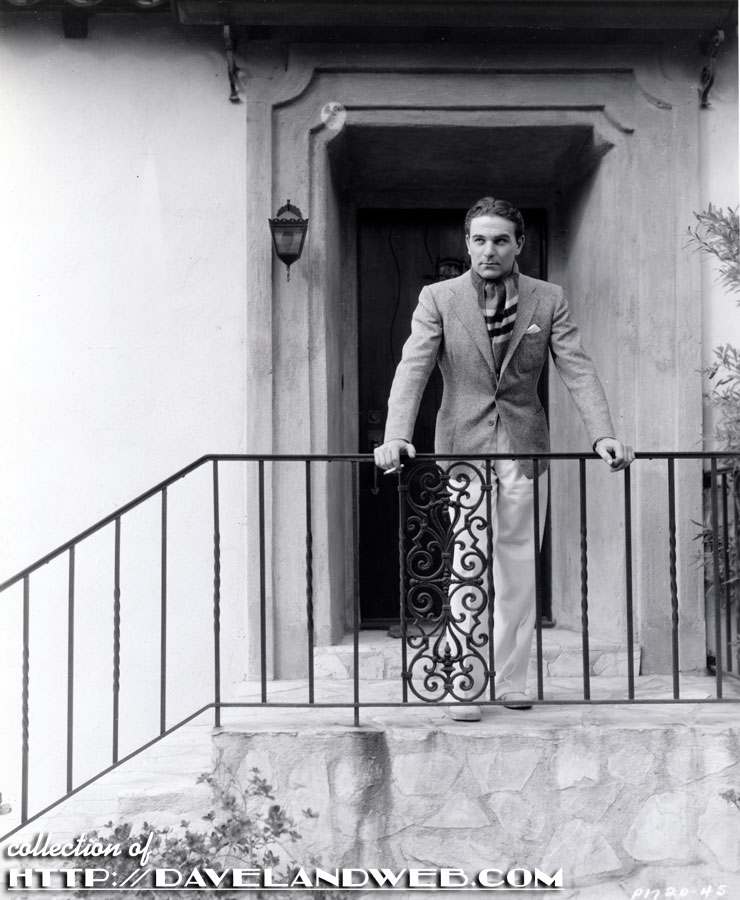 Yes, that's the same guy!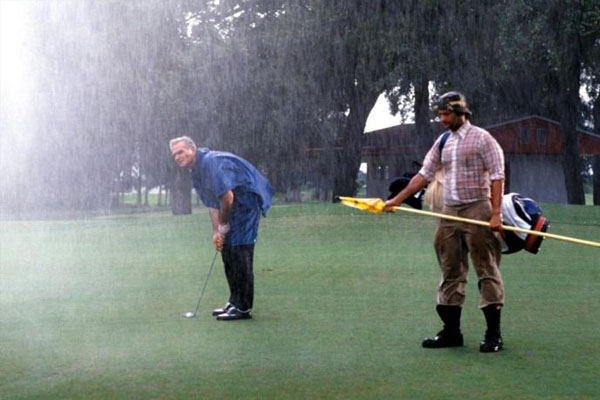 Of course you know this famous Garden of Allah guest, Humphrey Bogart, with his then wife Mary Phillips, shown in their room in the late 1930's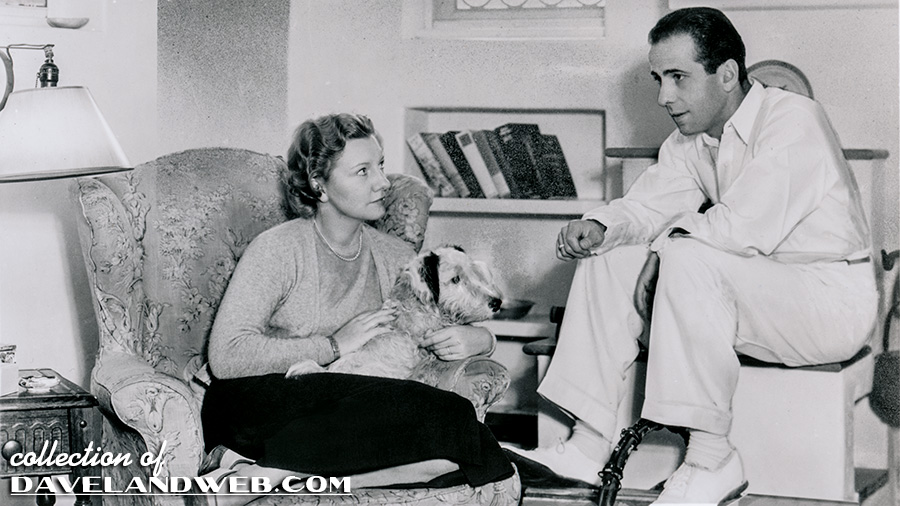 Sorry for all the Allah rambling; back to the point of the post! So what's happening with the sign? Wish I knew. There is a movement to get the sign installed at the steaming-turd-of-a-monstrosity that Frank Gehry has designed to be built on the property where the Garden of Allah once thrived: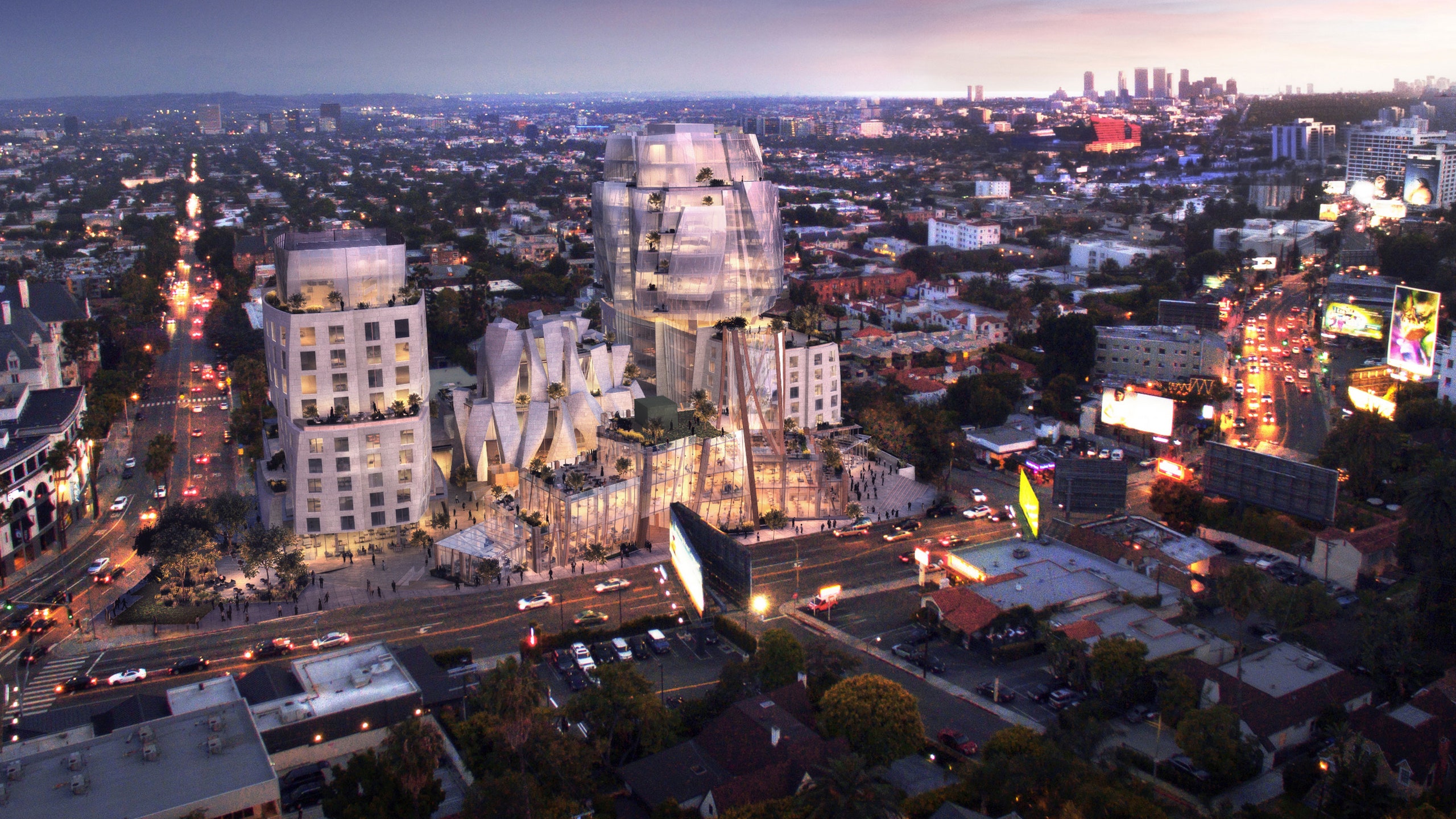 The seller is wanting a cool $50k for it, which puts it out of the reach of the Museum of Neon Art in Glendale. Will the city of Hollywood/West Hollywood step forward and buy this piece of history? Only time will tell!