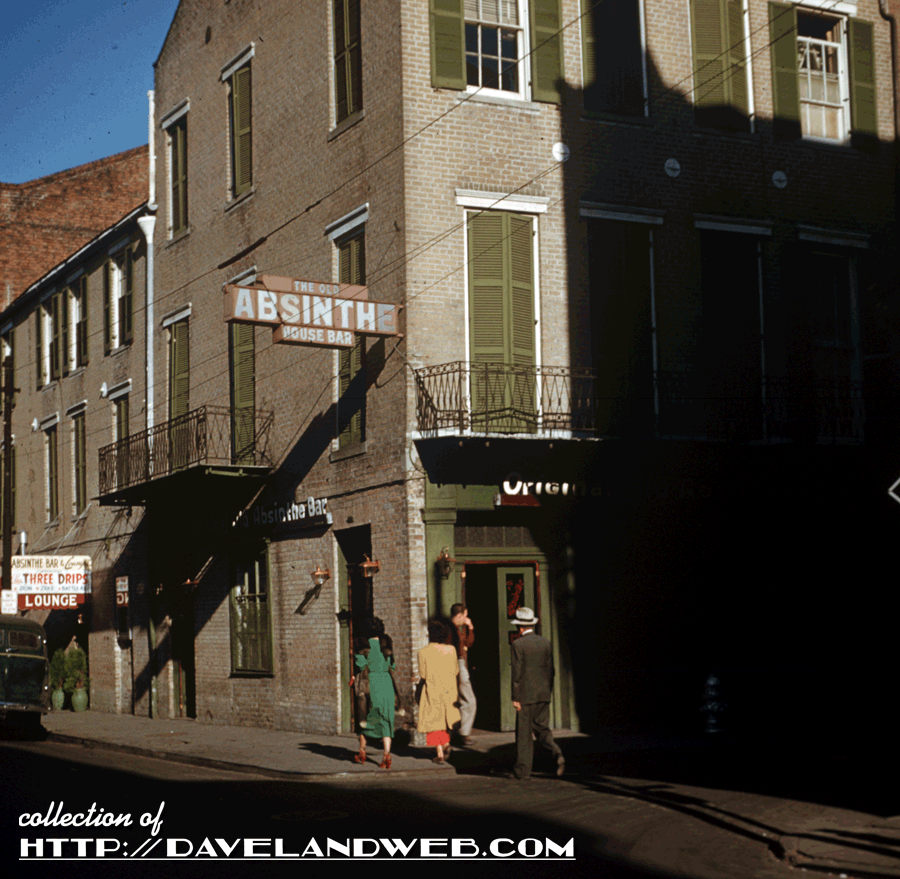 Does the shakey first photo here mean you are still drunk from the weekend? No...you are just experiencing a genuine FauxD© 1950s shot of the Old Absinthe House Bar on Bourbon and Conti. Below is a previously posted shot of the same location: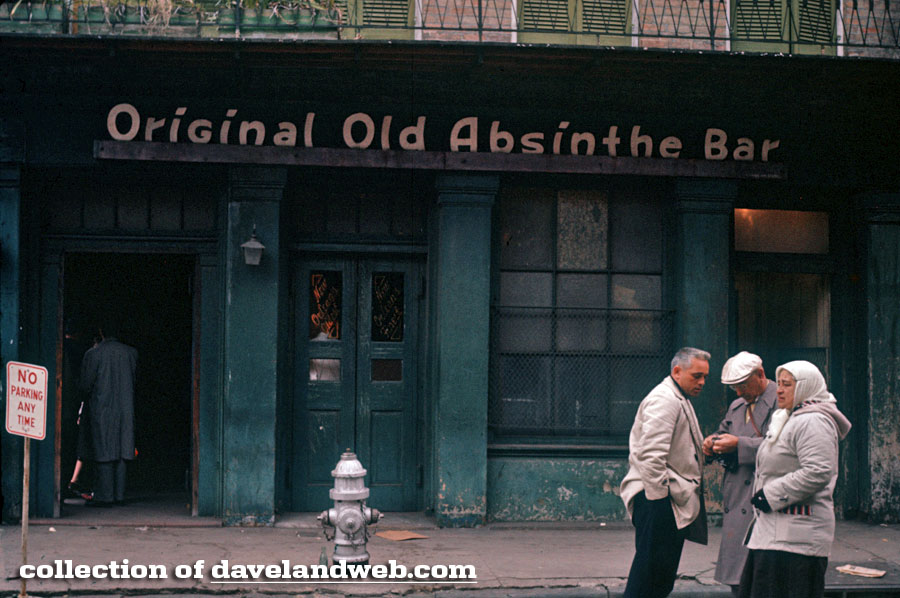 How the same building looked in 2002, when it was the home of Mango Mango Daiquiris. I'm guessing they didn't pack as much punch as Absinthe. Today, it appears it is known as SLUSH Frozen Cocktails; 4 stars, nine reviews. Maybe I should put it on my to-do list for the next trip to Nawlins. Or maybe not.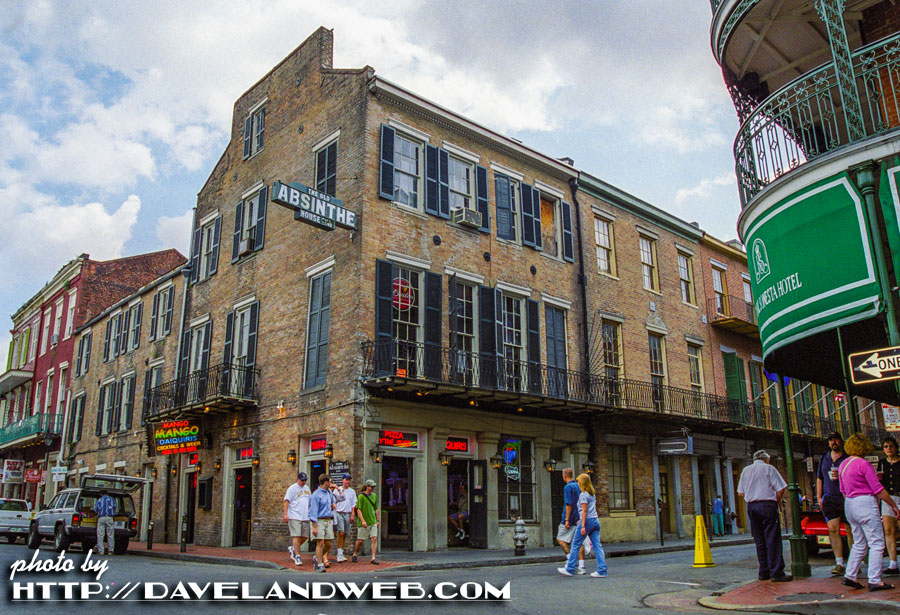 In looking up Old Absinthe House Bar online, all I can find is information about this completely different building on Bienville and Bourbon, which is Jean Lafitte's Old Absinthe House.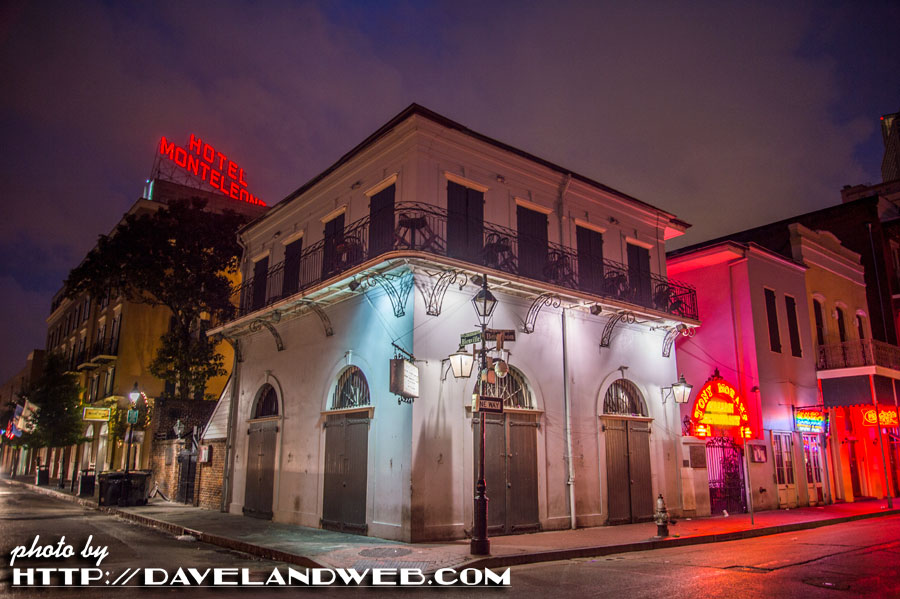 Until somebody steps forward, I can't tell you which one is older or what the difference was between them. Did the French Quarter really need two Absinthe Bars?