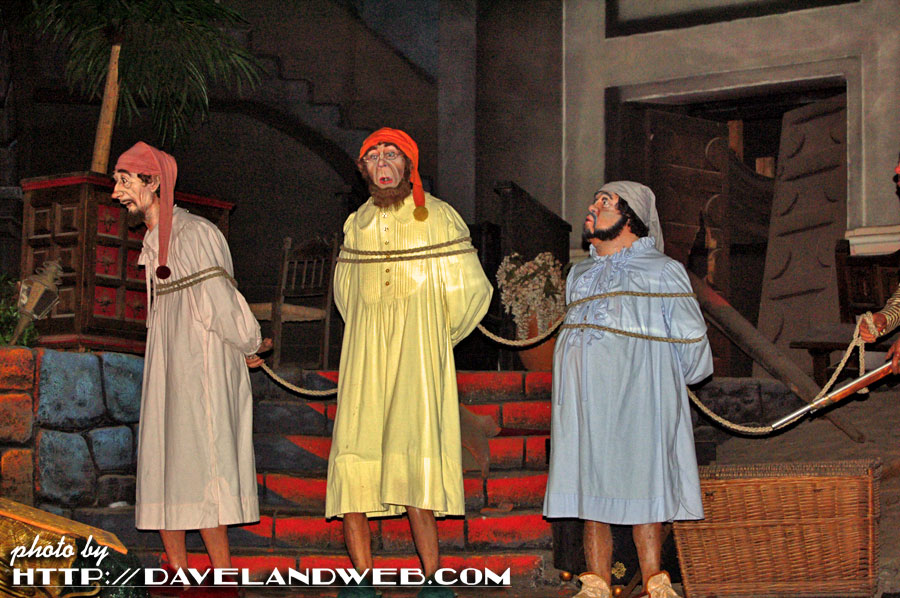 Like many of you, I had noticed that some of the faces throughout the Pirates of the Caribbean attraction at Disneyland looked similar. For instance, the unnamed official of Puerto Dorado who is waiting his turn to get dunked shown above, and the whistler in the jail below: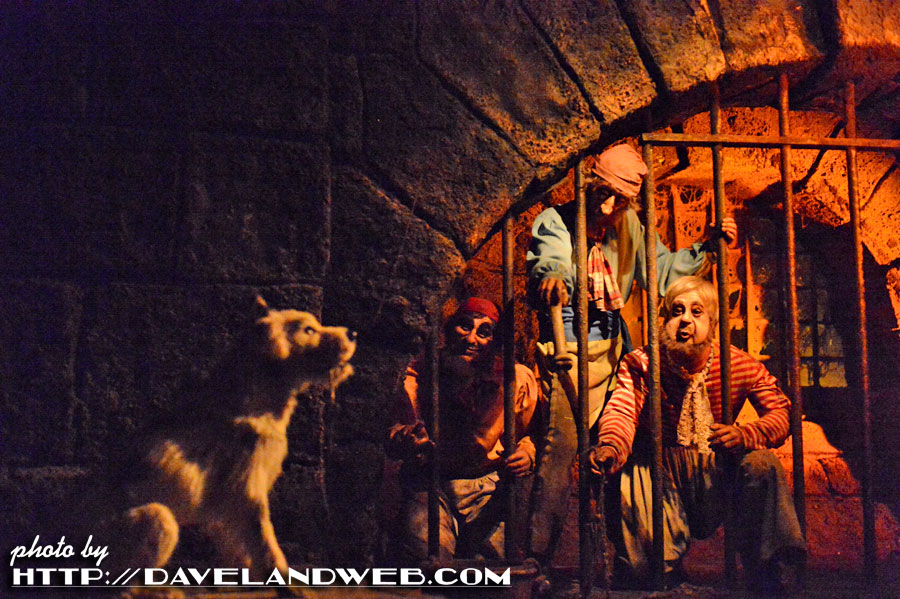 Are you aware that there are two more characters on the attraction that use he same face sculpt, and both of them are also in the Puerto Dorado scene?
See more Disneyland Pirates of the Caribbean photos at my
main website.