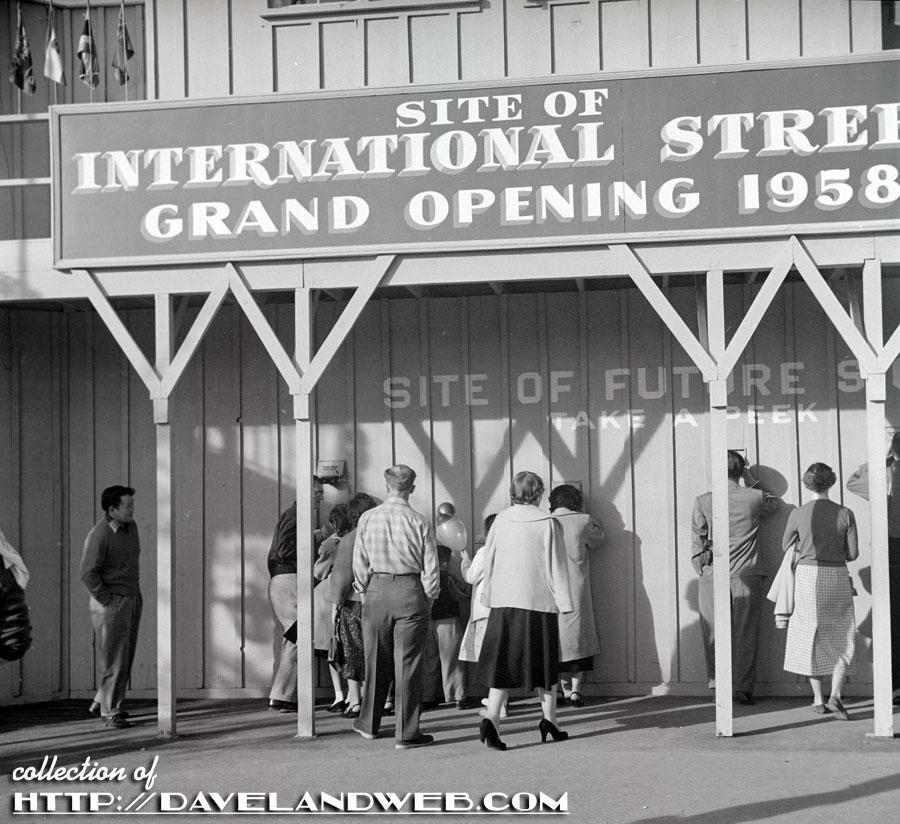 "Take a peek!"
With those words, 1957 Disneyland guests were invited to get a tantalizing glimpse of International Street. This amazing project would have been a precursor to EPCOT. For a better view, all you had to do was "Turn knob to fit eye." Sounds like a torture advice to me! But hey, how about that vintage Mickey Mouse balloon?!?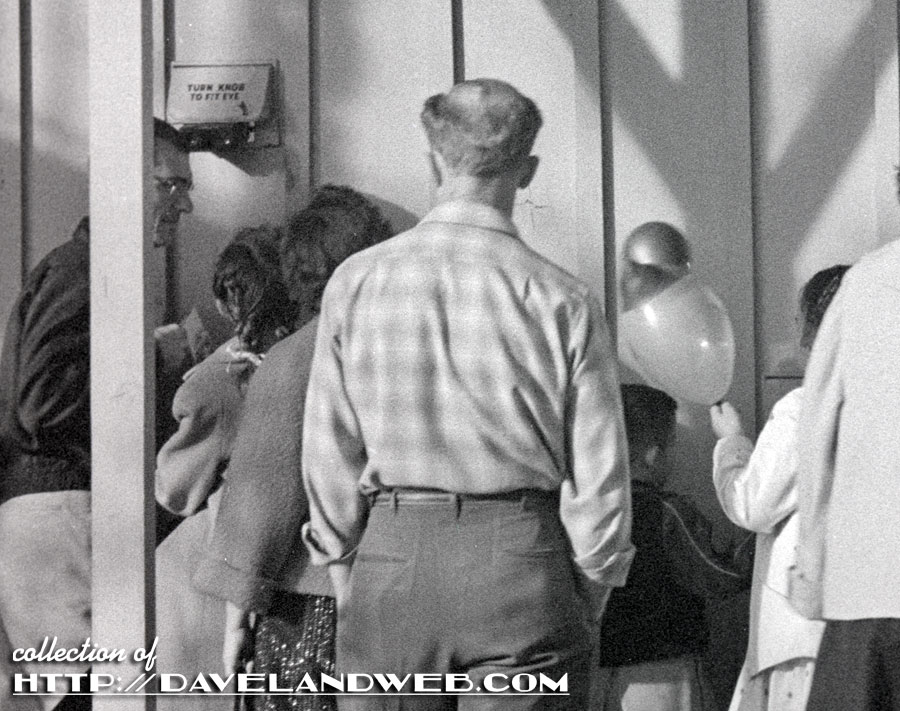 As a frame of reference, here's a previously posted shot of Disneyland Town Square from 1956...before the deadline got pushed!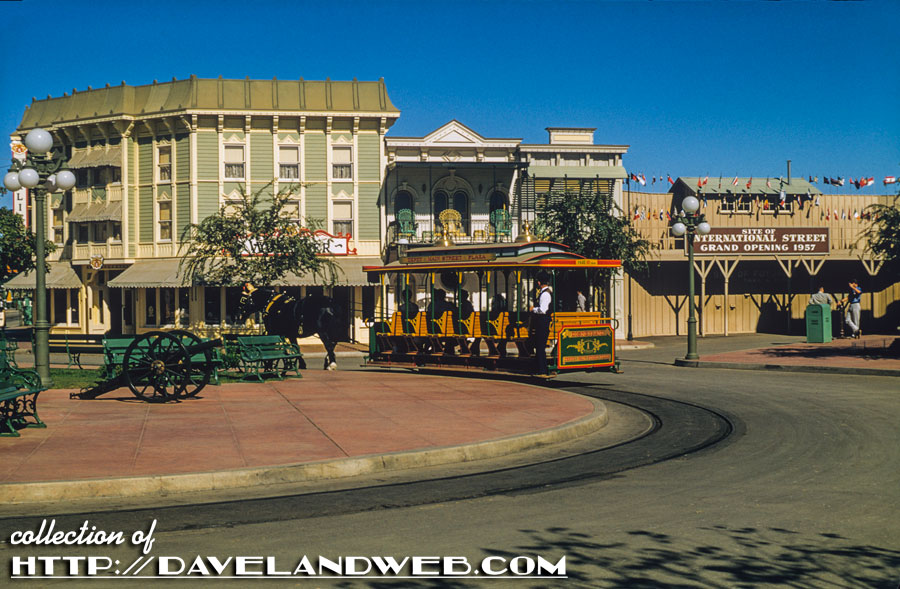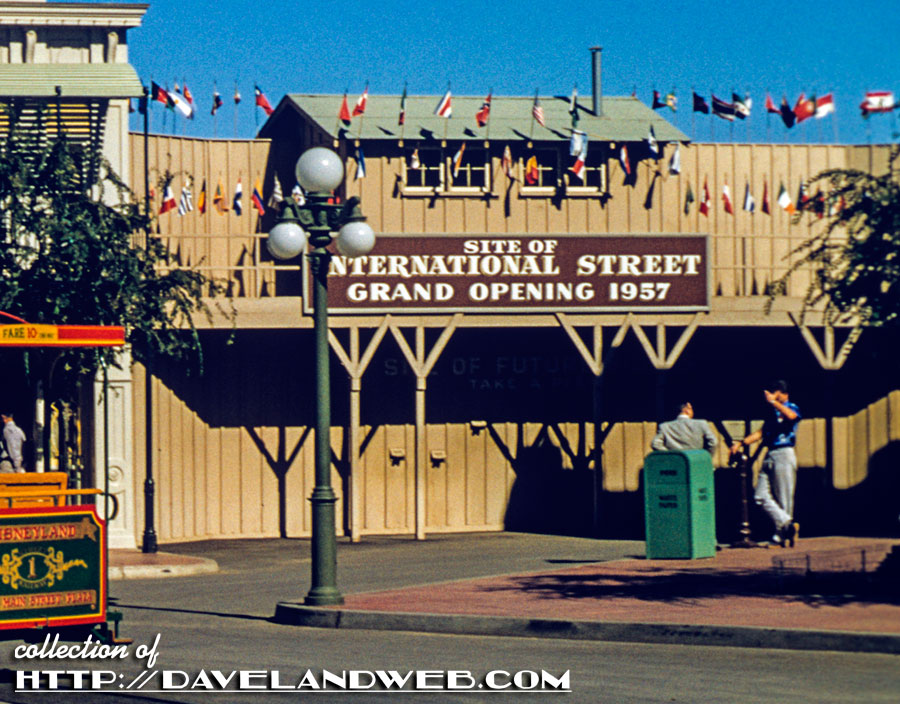 Sadly, this street was not to be, as construction never began on the project.
See more Disneyland Town Square photos at my
main website.
Follow my Daveland updates on
Twitter
and view my most recent photos on
Instagram
.