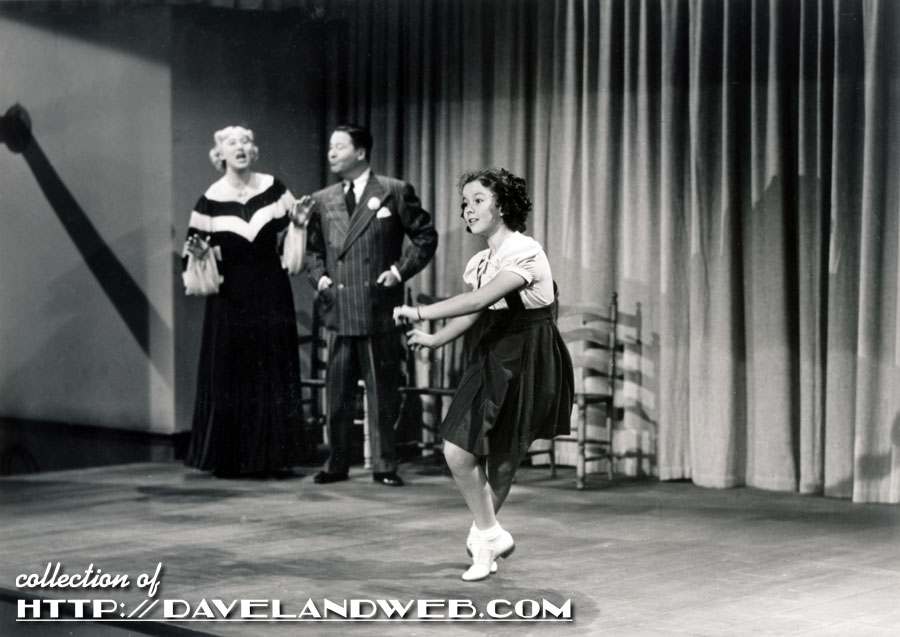 In 1940, Shirley Temple made "Young People," her last movie for 20th Century-Fox under the contract that reaped the movie studio millions. The final number in the film is a catchy tune called, "Tra-La-La-La," with lyrics by Mack Gordon and music by Harry Warren. It was one of the first two songs composed for the movie according to Variety's March 9, 1940 post. Nick Castle and Geneva Sawyer staged the dances for the film, including this one which featured Temple's costars, Charlotte Greenwood and Jack Oakie.
Hedda Hopper attempted to drum up some enthusiasm for this lackluster project in her Hollywood column from April 15, 1940:
"The Young People" set is full of human interest these days. Of course, Shirley Temple is always human interest—and especially since she plays the adopted child of Jack Oakie and Charlotte Greenwood.…On the sidelines is the only dance directing team in the business. They are Geneva Sawyer and Nick Castle—a heck of a cute pair. Geneva's more quiet than Nick—never takes her eyes off Shirley when she's working. She's as attentive as Mrs. Temple. Nick is all over the place, will talk about Shirley at the drop of a hat. I was ready to listen, so he went on. "She's colossal—the greatest little trouper I ever saw. I'm telling you this kid—what's her name?—" Even though he's worked with her for months, he still calls her "What's-her-name". He thinks too fast to remember names. "Why, she does an Astaire in this picture that's better than the master himself." When I asked Nick if she jumps over chairs and tables, he snapped, "No! Just over Oakie and Greenwood." So, if anyone thinks Shirley hasn't learned her business A to Izzard, you should have seen her directing the still man how to make pictures of her routine, and I'll be darned if he didn't take her advice.
The truth of the matter was that the Temple family was tired of Fox, and Fox was just as tired of them, especially since 12-year old Shirley's box office receipts had begun to dip. While it was solid entertainment, "Young People" was not of the caliber of Shirley's previous films. Still, "Tra-La-La-La" remains one of my favorite musical numbers from a Temple film. Shirley's voice and dancing have matured, even if the song and Castle's choreography do not push their limits. The cute little jumper that Shirley wears was designed by Gwen Wakeling, who did most of Shirley's wardrobe at Fox.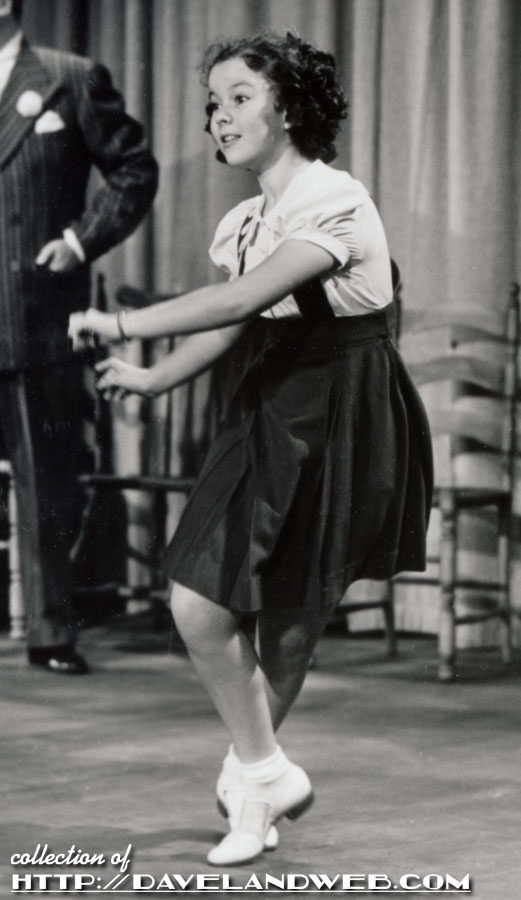 Wanna' see what that dress looks like today?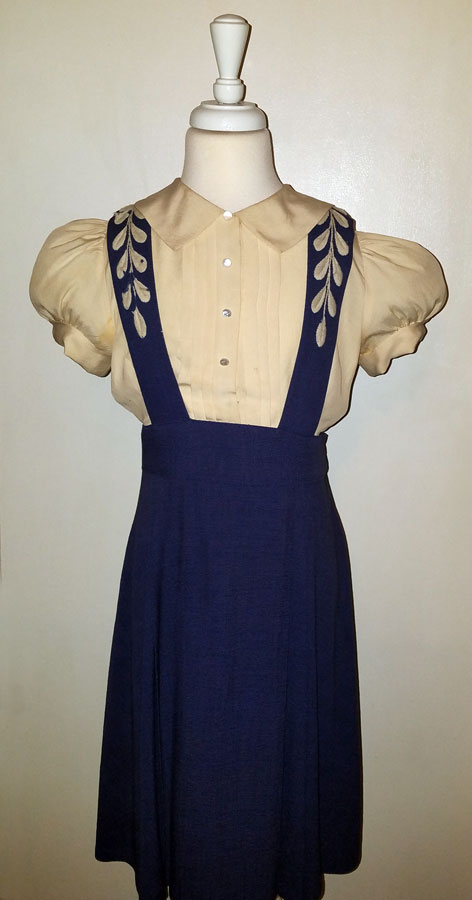 Thanks to Melissa (aka "The Colonel"), you can see it in all its detailed glory.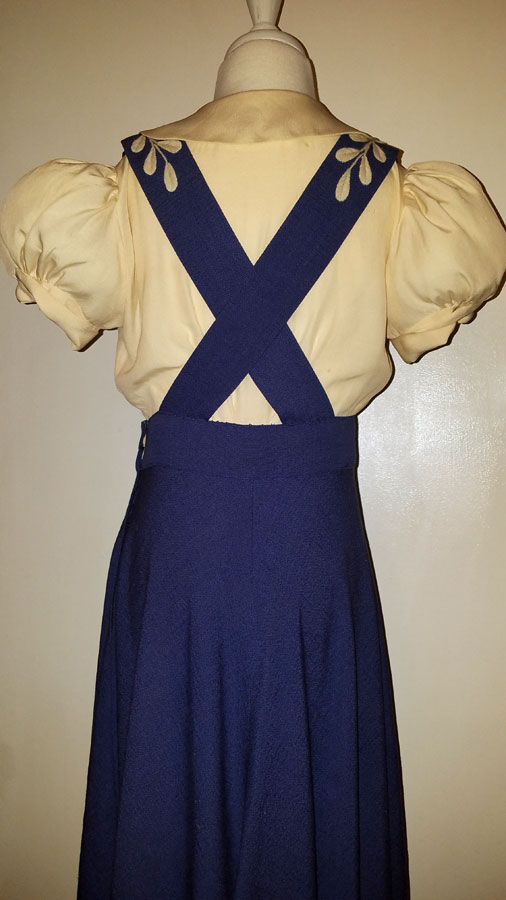 This was one of the items originally sold at the "Love, Shirley Temple" auction back in 2015. Shirley also wore it for publicity shots, including this one taken at Universal Studios with their resident superstar, Deanna Durbin.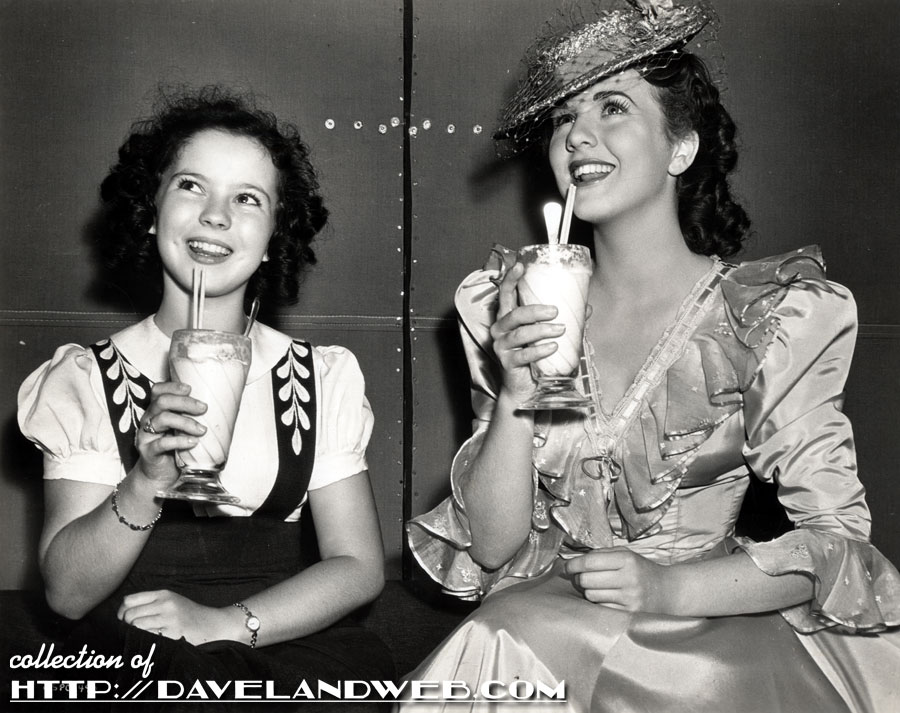 But back to the jumper…and the beautiful embroidery: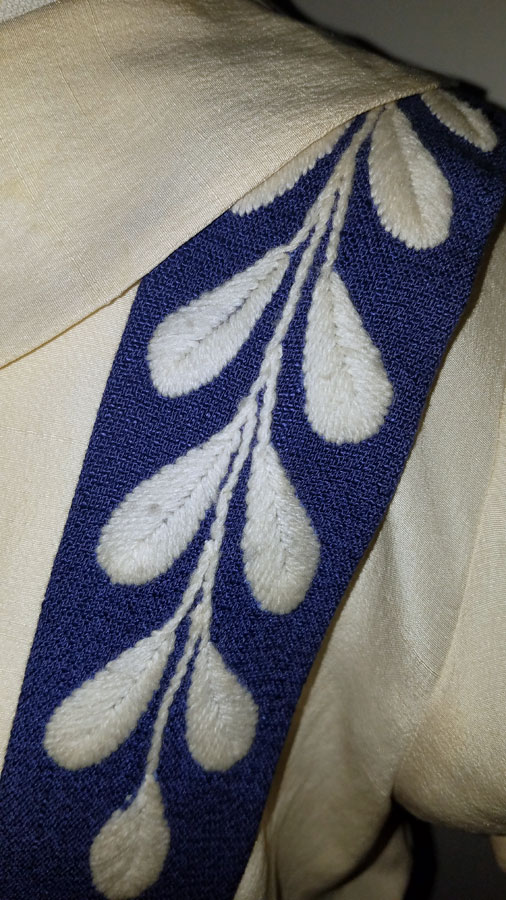 That's Temple sweat you can see on the blouse; you can be sure she put her all into that number!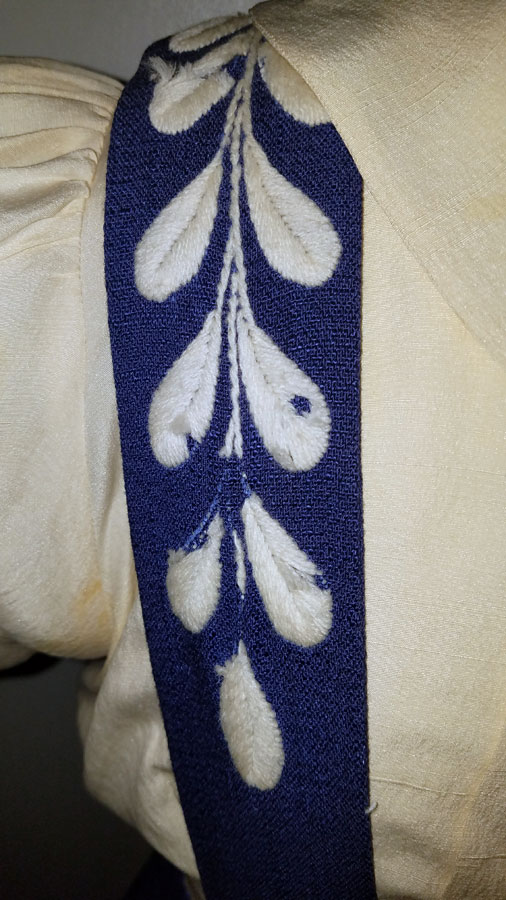 AND her name on the label!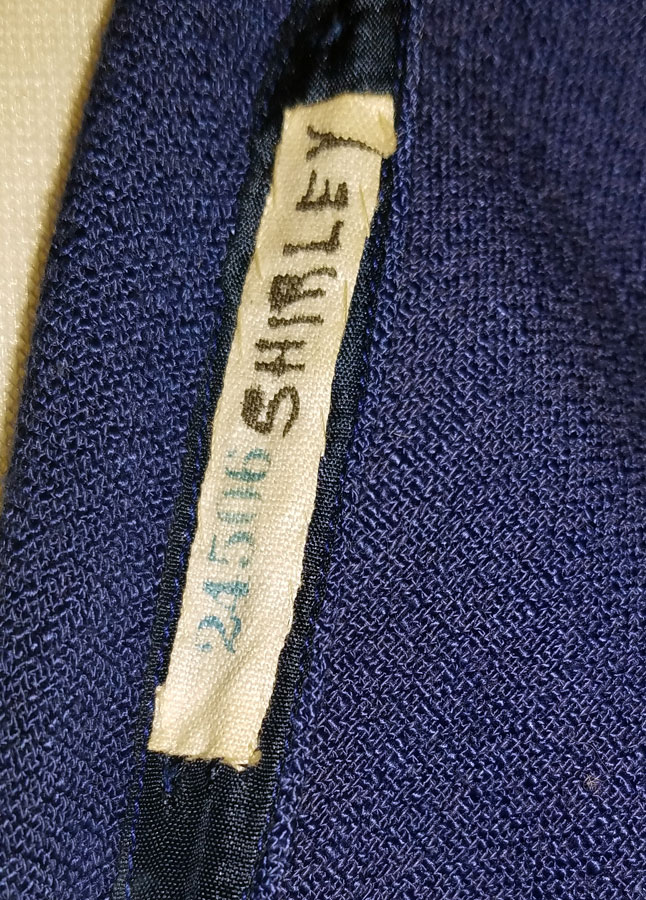 Button detailing: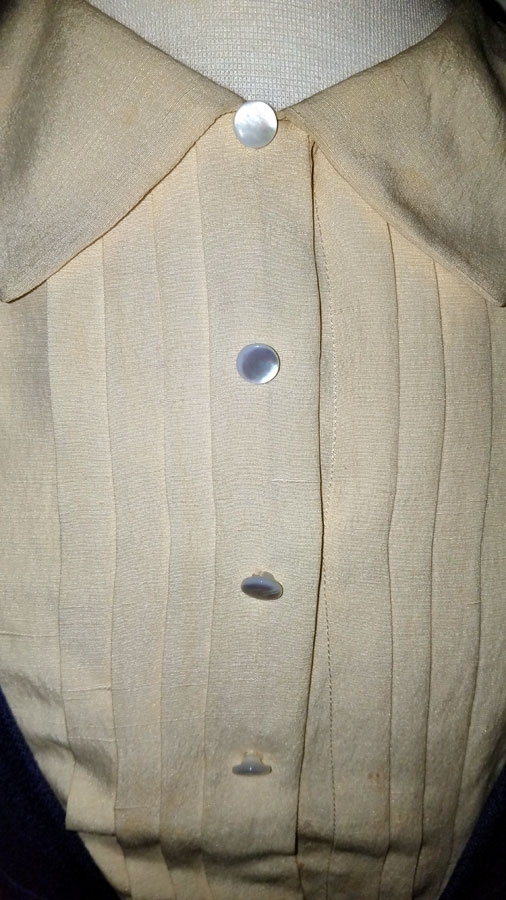 The construction featured a combination of buttons and hook and eye closures: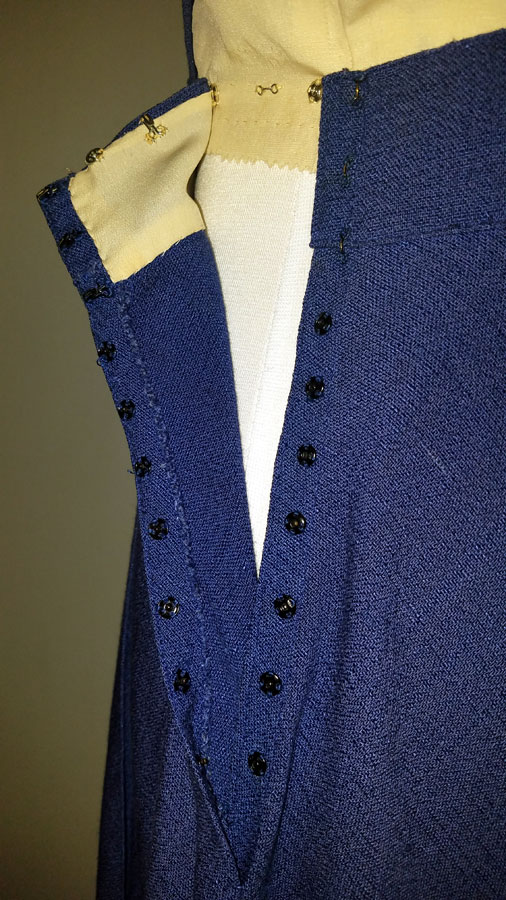 And finally a puffed sleeve detail: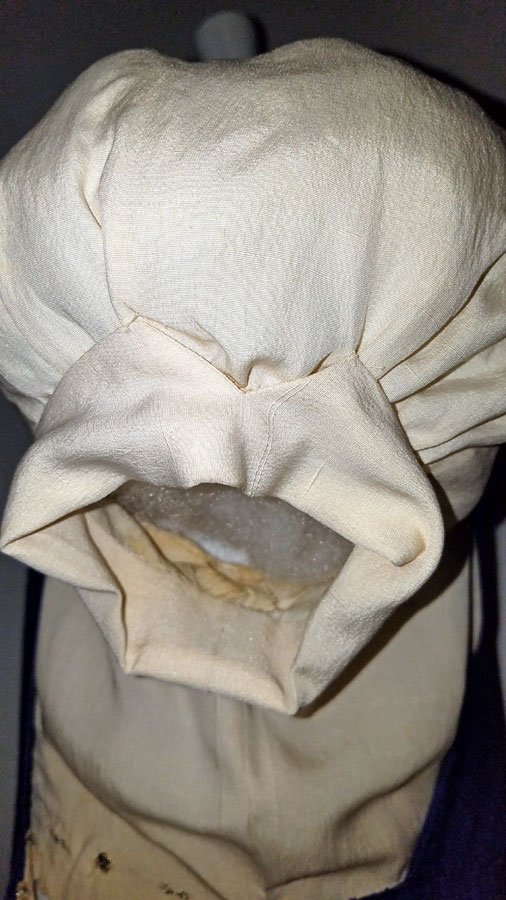 I hope you enjoyed this inside look at Shirley's final Fox film costume. MANY thanks to Melissa for generously allowing us to have a peak at this treasured piece from her private collection.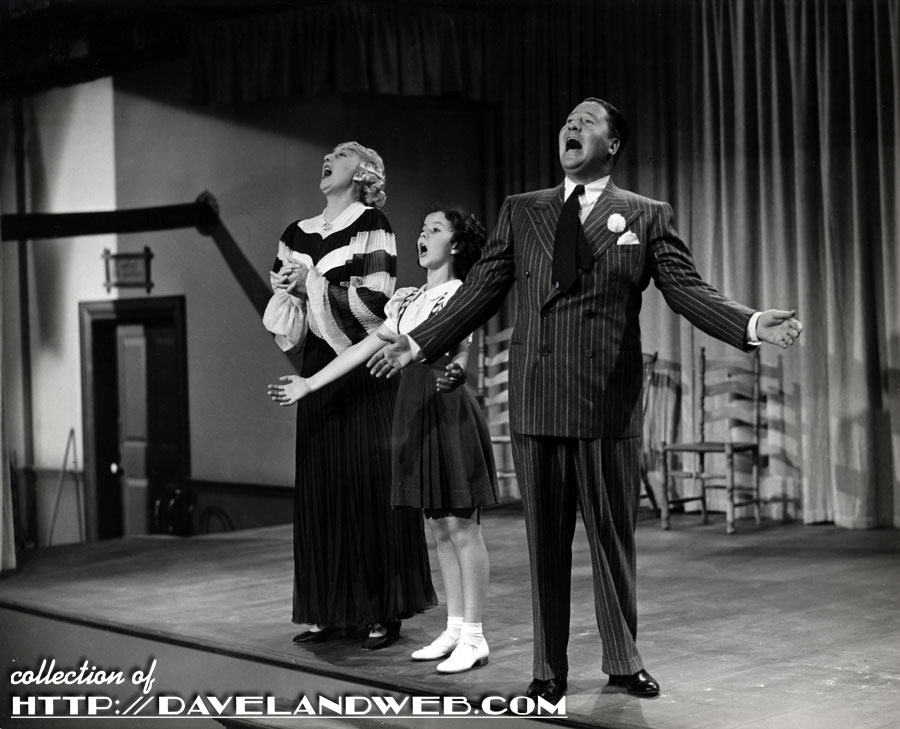 How fitting that the last shot of today's post shows Shirley singing that final note from "Tra-La-La-La":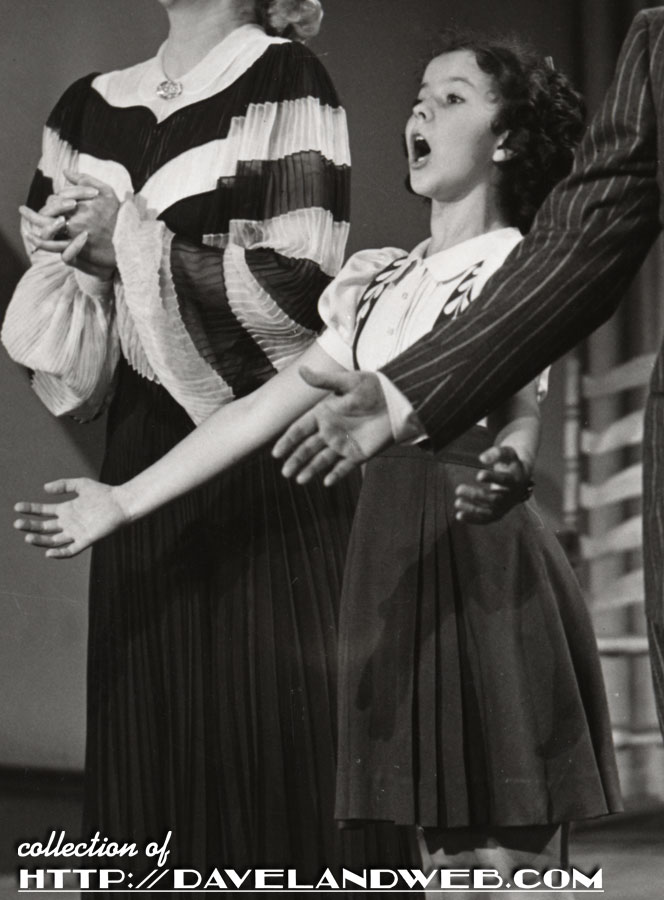 See more Shirley Temple "Young People" photos at my
main website.
Follow my Daveland updates on
Twitter
and view my most recent photos on
Instagram
.