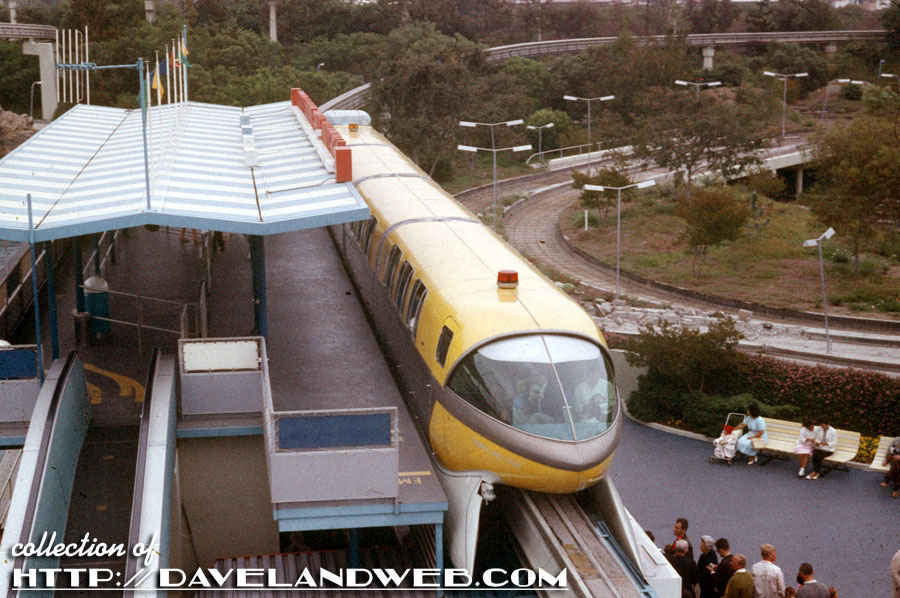 Just a quickie for today. When I saw this May 1963 image, I was immediately on slobber mode because of the unique overhead view which was most likely captured from a Skyway bucket. All I can say about the photographer is that I am impressed by the steady hands! How about a closeup of the front?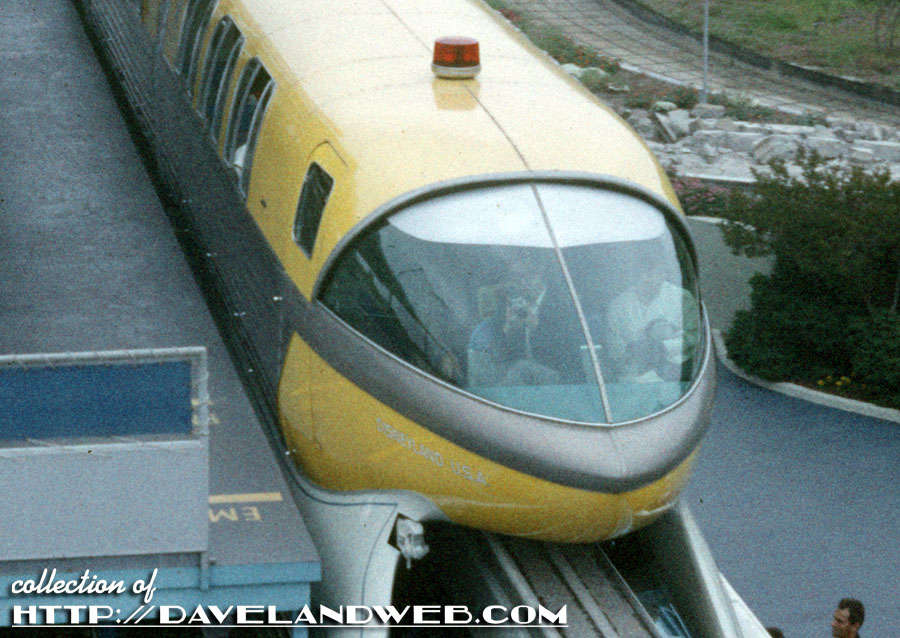 Just to add a little value, here's another May 1963 yellow Monorail shot: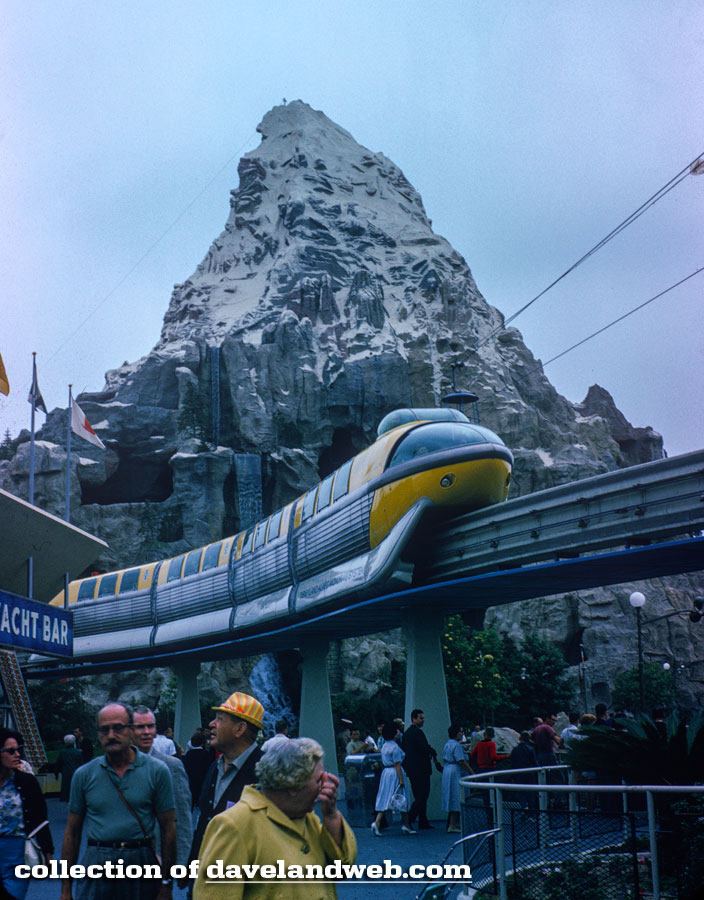 See more Disneyland Monorail photos at my
main website.
Follow my Daveland updates on
Twitter
and view my most recent photos on
Flickr
&
Instagram
.