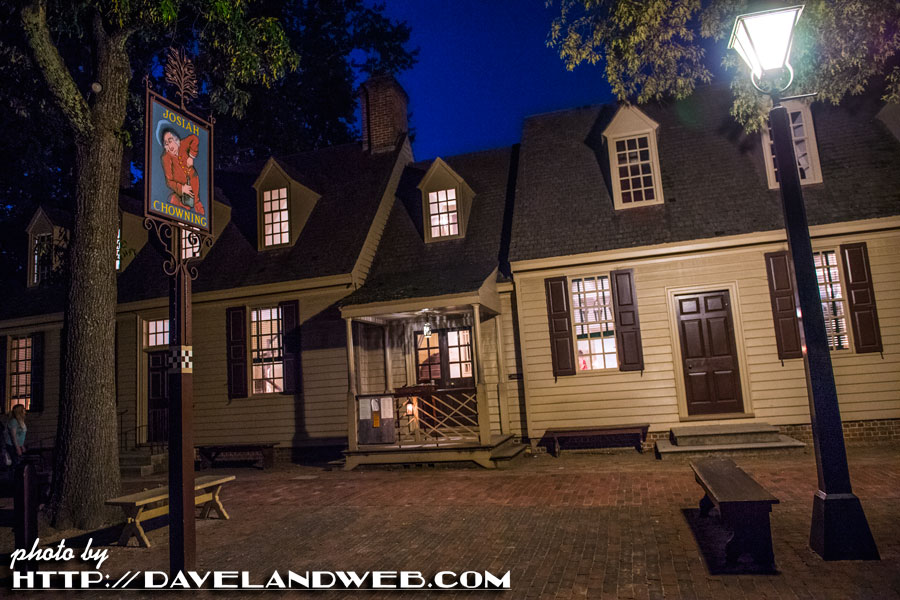 I stayed in Colonial Williamsburg for two nights, so was able to dine twice on Duke of Gloucester Street, aka the main drag of the historic area. My first evening I chose Chowning's Tavern, which is a 1941 reconstruction of what historians believed to have been here during the 18th Century.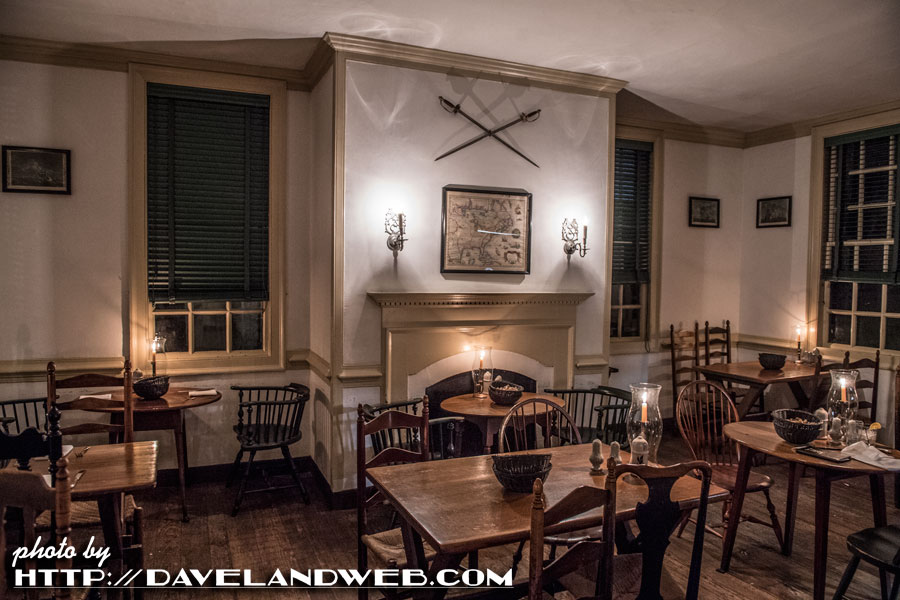 Touted as a less stuffy establishment where reservations are not needed, the interior is colonial also quite informal. A bowl of peanuts greets each diner once they are seated.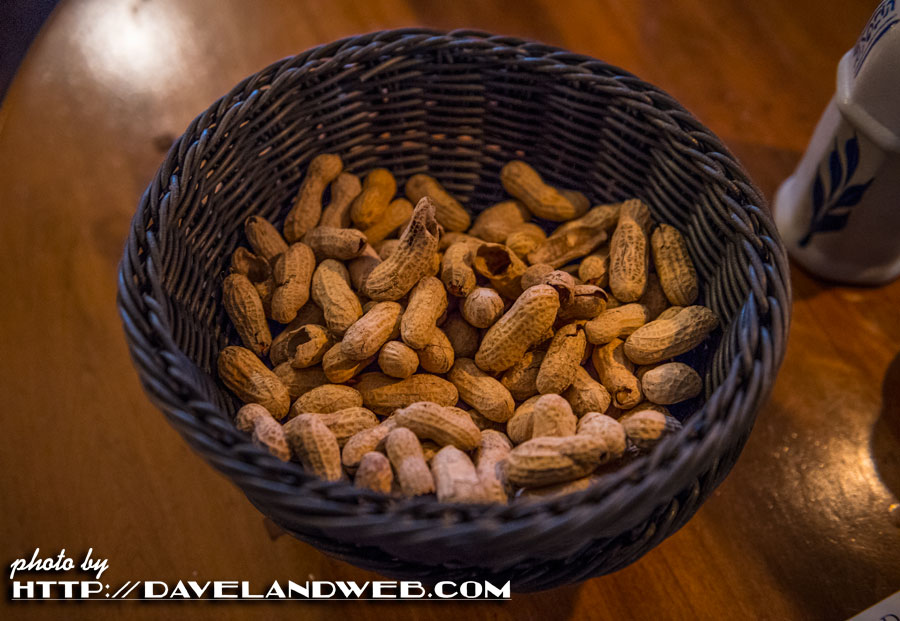 Real candlelight versus a faux electric one was a nice touch.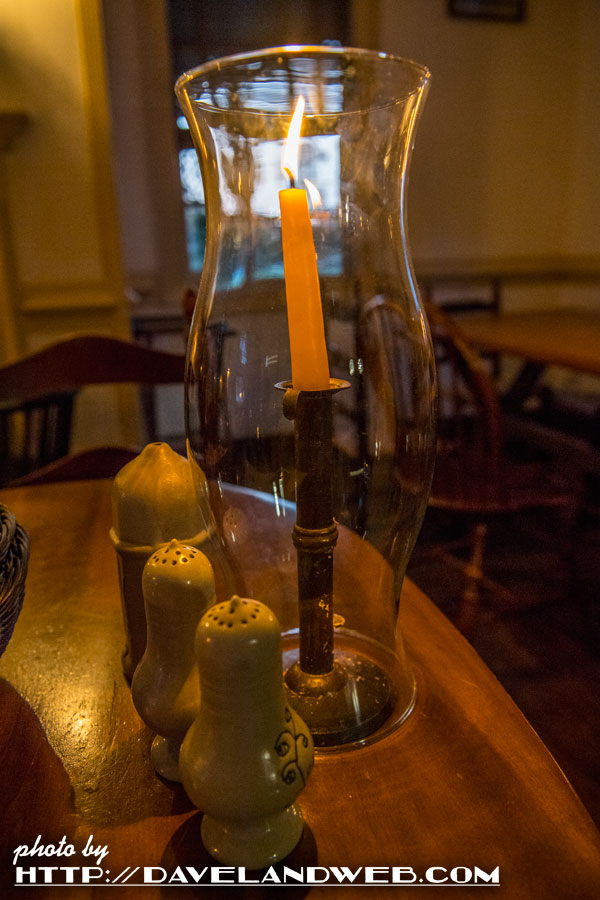 While the lock on the door looks old, I had to remind myself that this building's true history is 1941.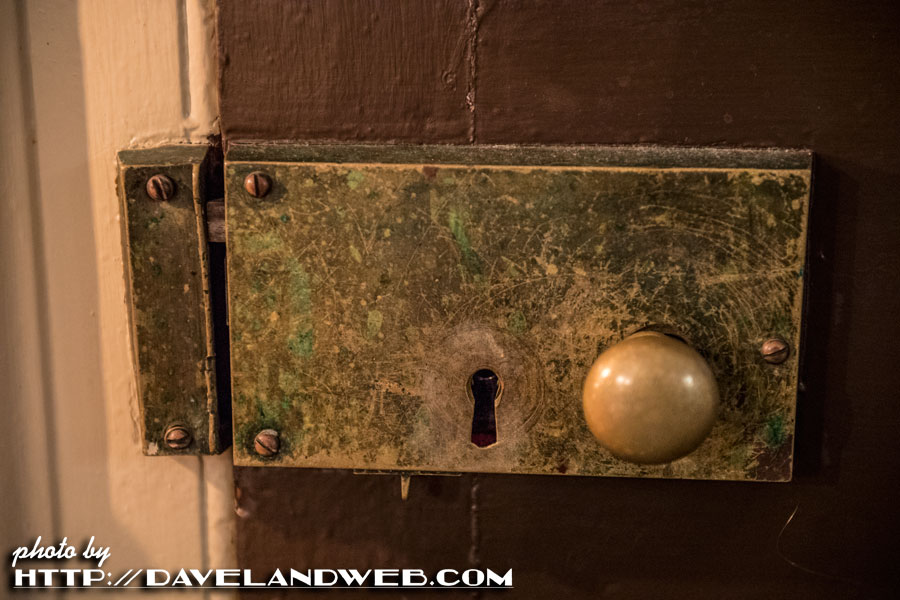 My second night began with cocktails on the back terrace of the Williamsburg Inn.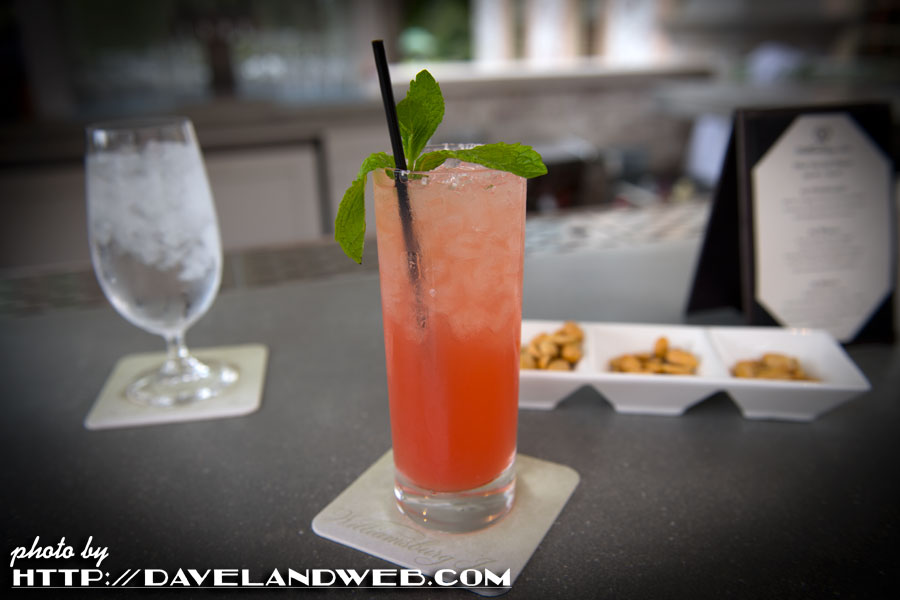 My friend Harriet who had moved from San Diego to Virginia Beach was able to join me for dinner. What a wonderful surprise!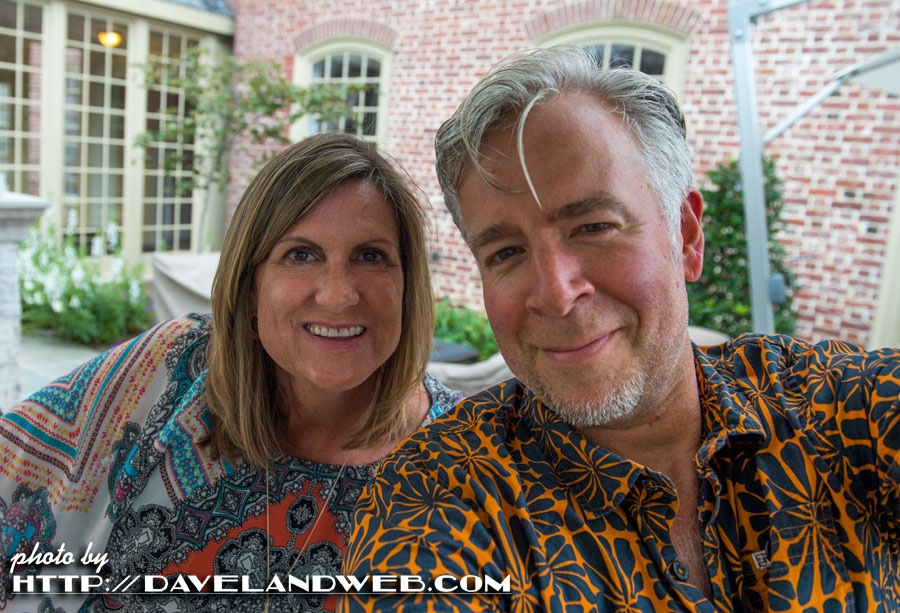 For my last night in town, I chose King's Arm Tavern, where I had dined back in 1971 and fell in love with their Cream of Peanut Soup. The original restaurant opened in 1772, while the reconstruction where we dined was built in 1949.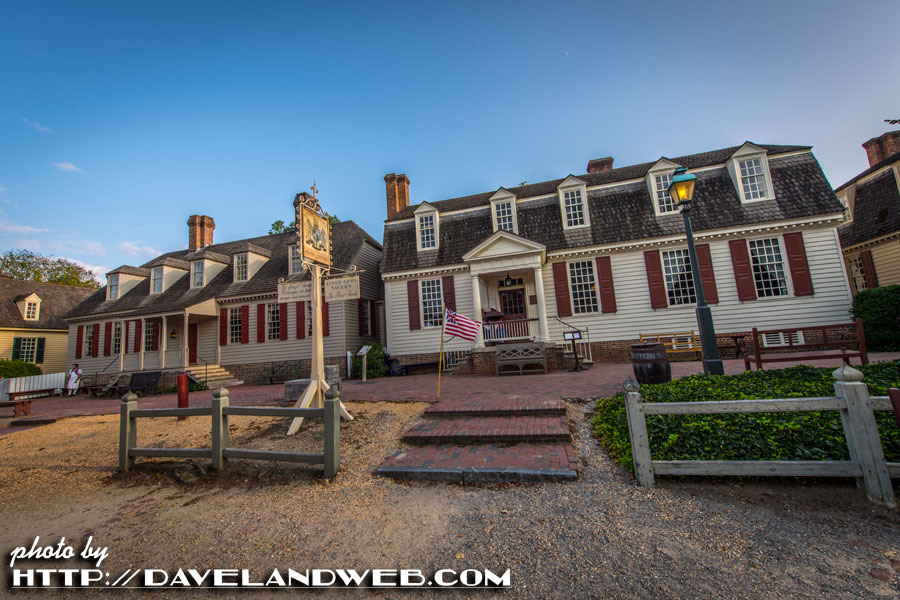 The interior was more formal than Chowning's, and a reservation was definitely required here, as the snooty girl in front reminded me. Once we passed her reception area on the porch, all was well.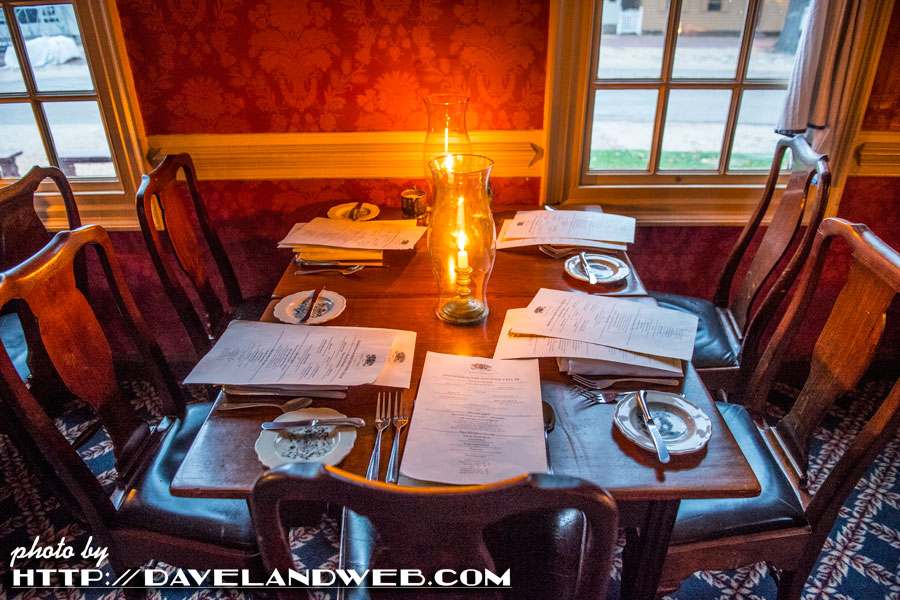 I repeated history by starting with the Cream of Peanut Soup. Just as good as I remembered.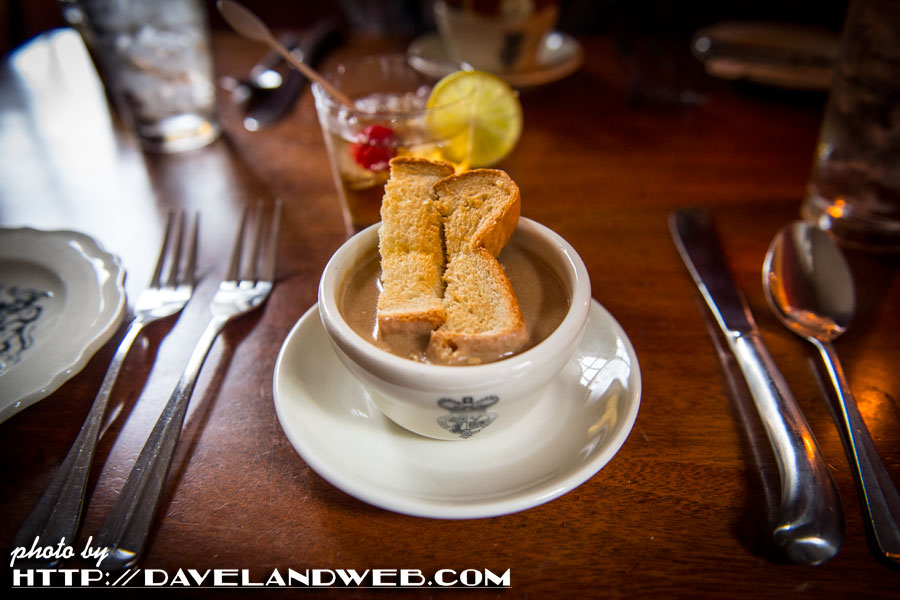 A tasty Pork Chop followed.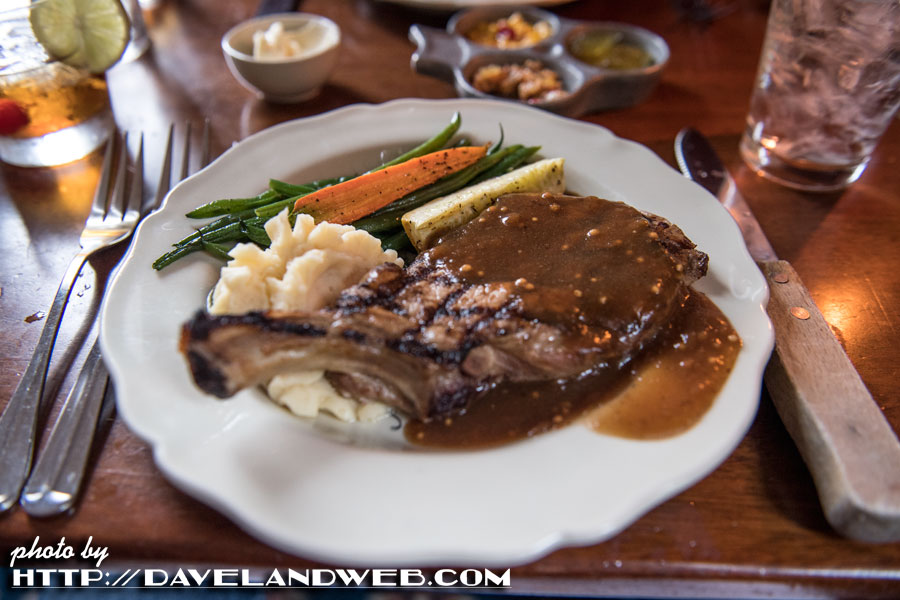 And naturally dessert was required. A slice of Chocolate Pie with Peppermint Stick Ice Cream.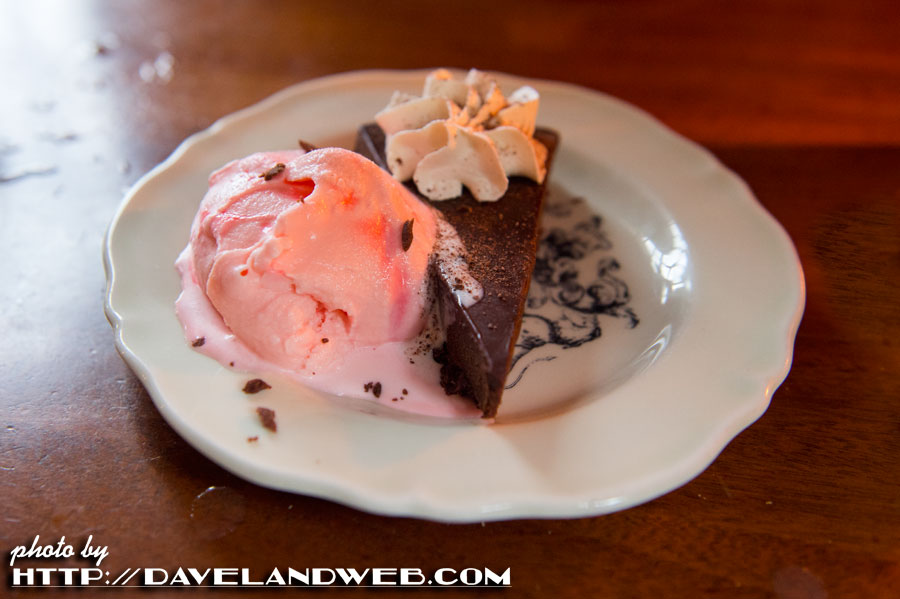 We both had a wonderful time there. I look forward to returning one day!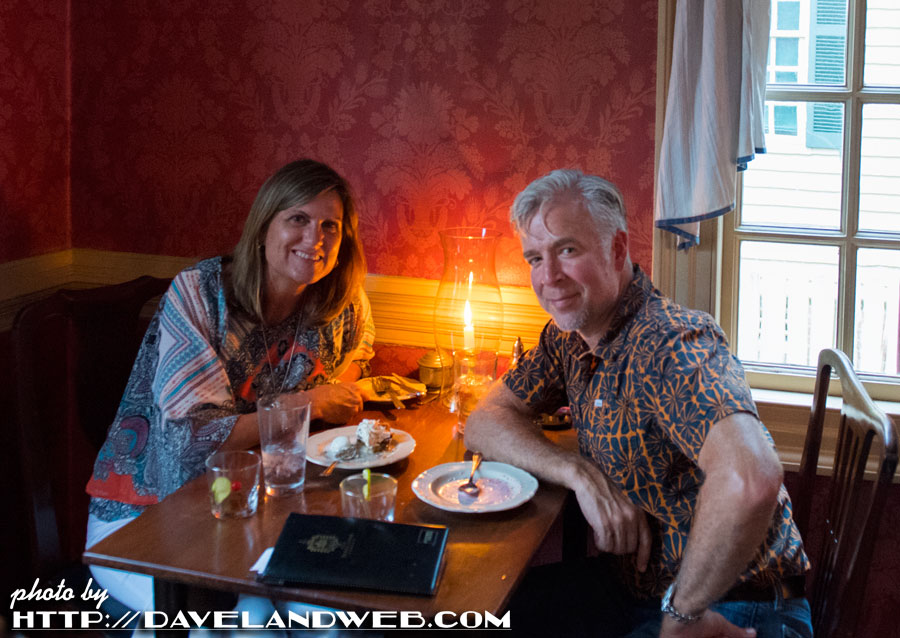 More Colonial Williamsburg at my
main website.
Follow my Daveland updates on
Twitter
and view my most recent photos on
Flickr
&
Instagram
.