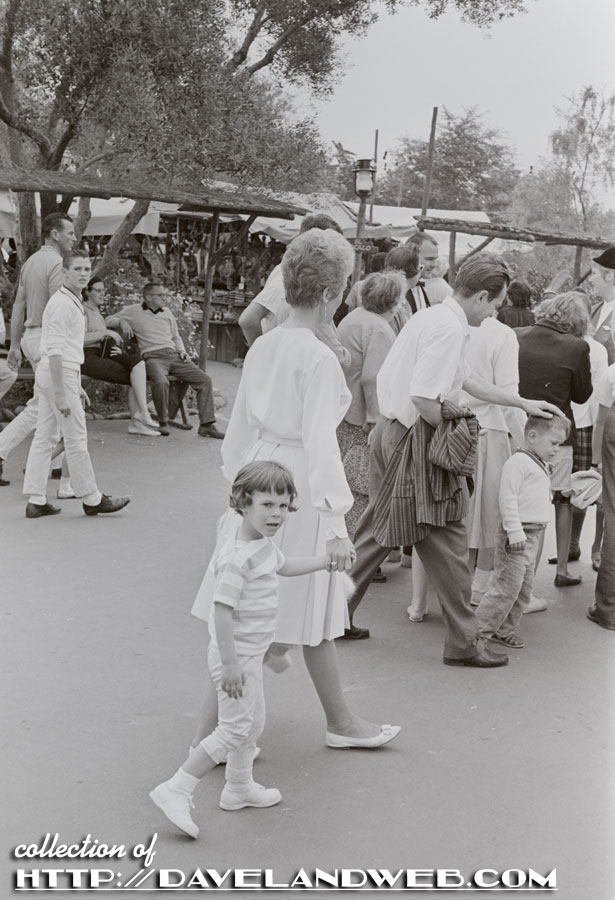 These vintage images from 1962 show actress Janet Leigh taking her children, Kelly and Jamie Lee, for a visit to Disneyland. Their father (and Janet's hubby), Tony, was filming a sequence from "40 Pounds of Trouble" at the Park.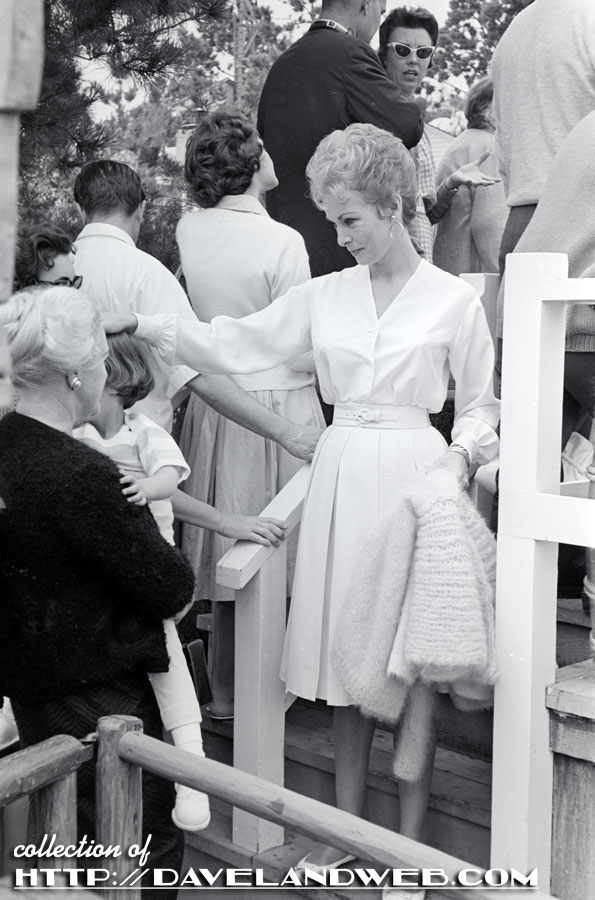 Here's a cute one of future actress Jamie Lee getting a pat on the head from mom: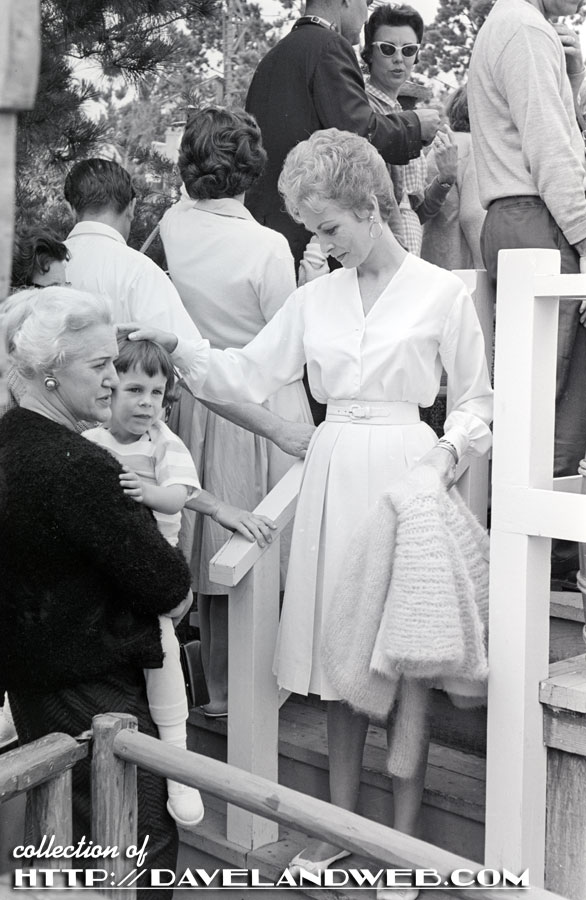 Not a huge surprise that Janet was accompanied by a VIP Tour Guide: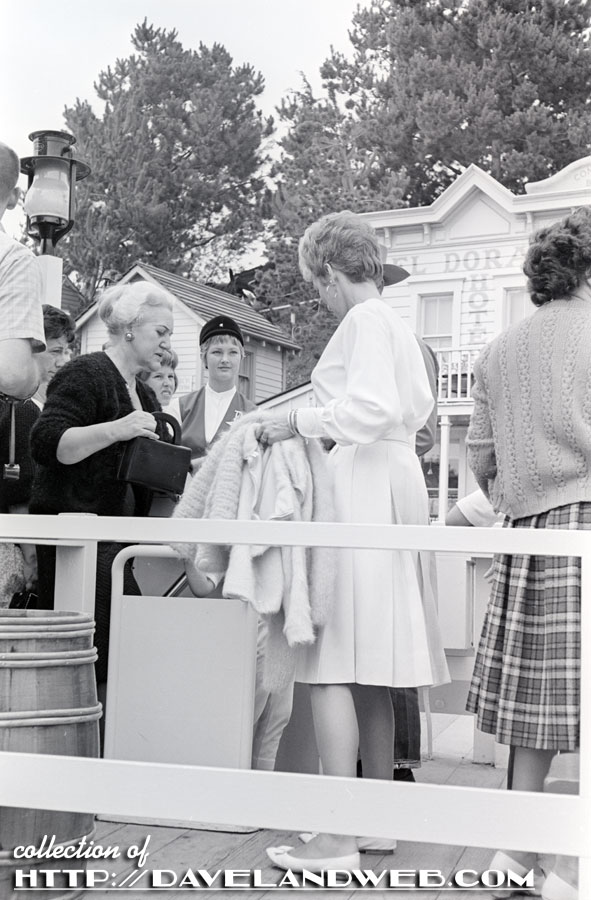 Looks like trouble with the kids as Janet creates a few frown lines: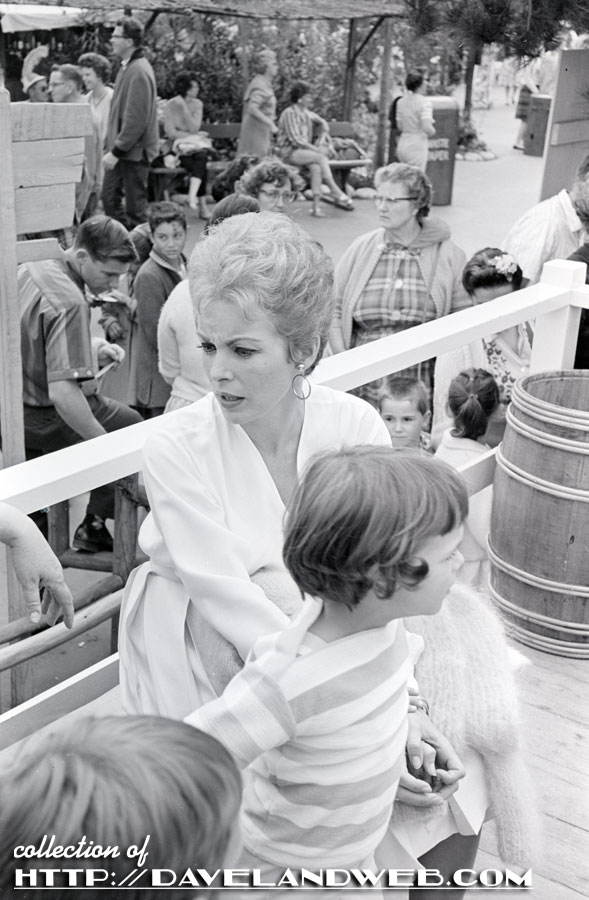 Daughter Kelly: "I don't want to wait in line!"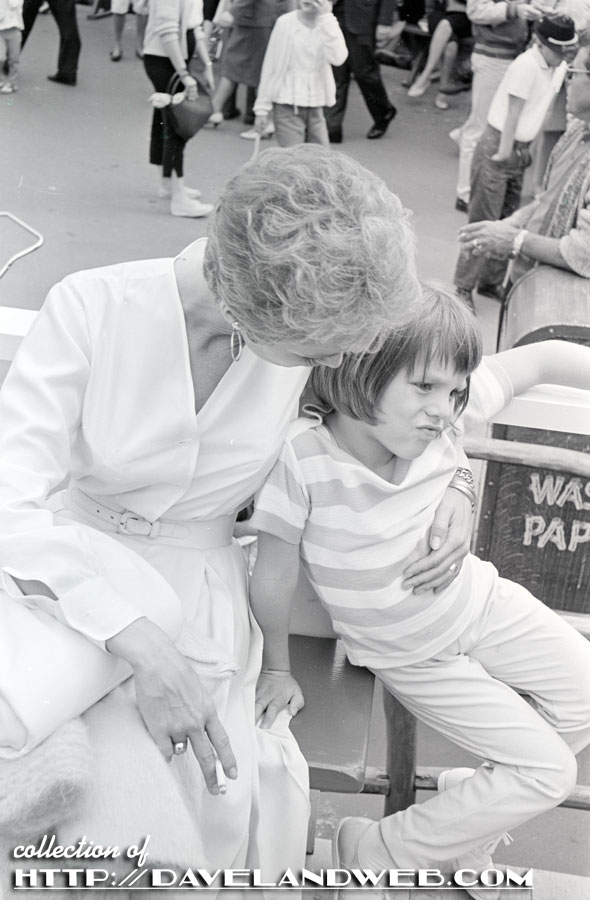 Looks like the crisis has passed.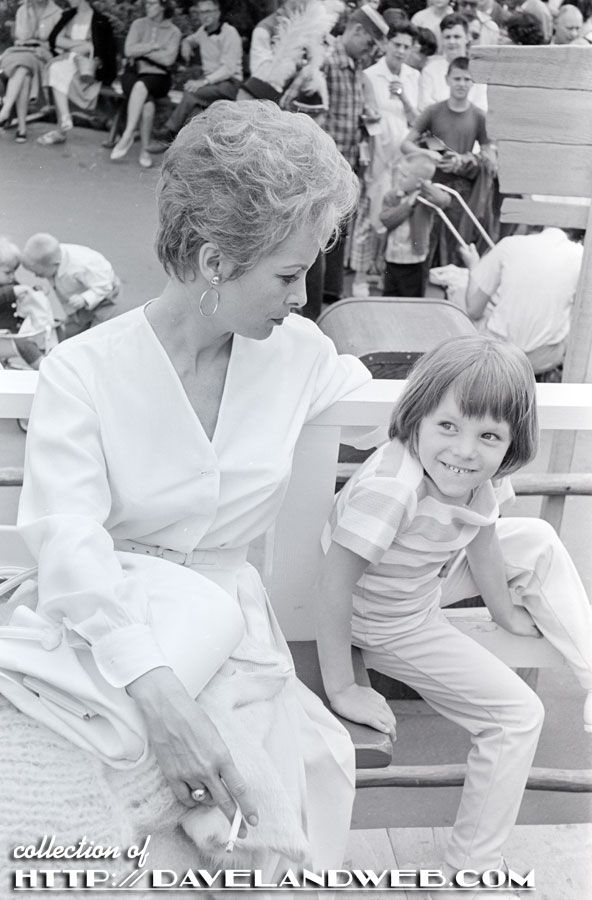 Sassy!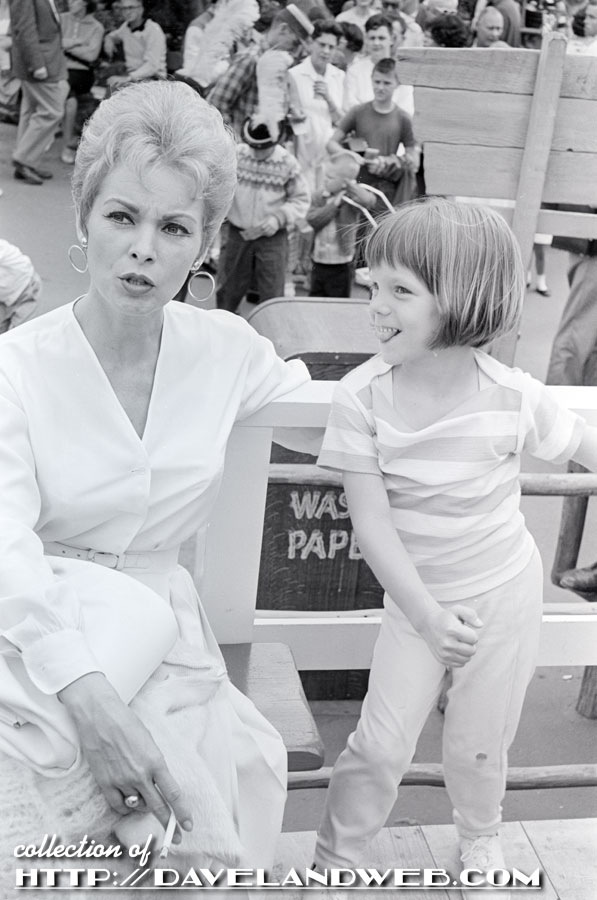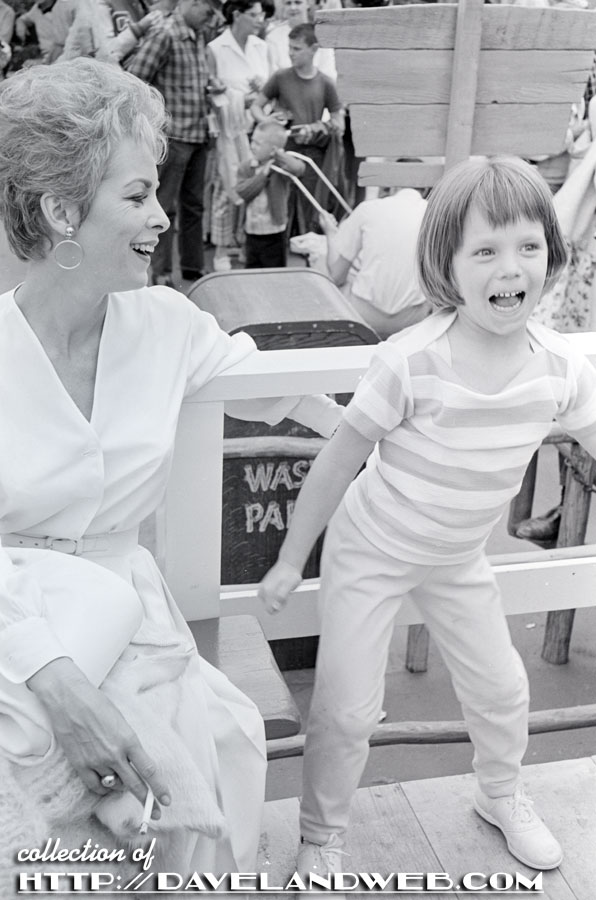 Come back as we join the Curtis family aboard the Mine Train!
More vintage Nature's Wonderland fun at my
main website.
Follow my Daveland updates on
Twitter
and view my most recent photos on
Flickr
&
Instagram
.